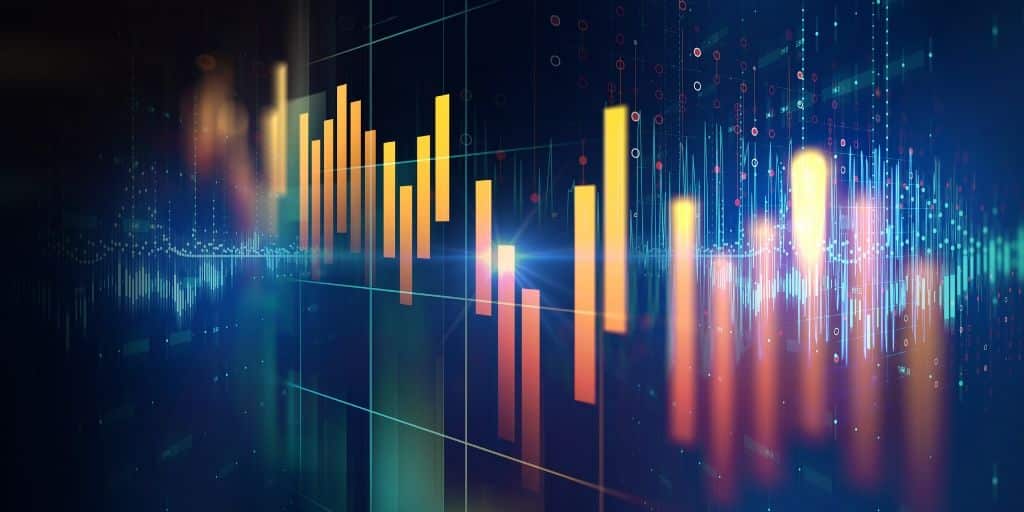 Investing in the stock market is much easier today than in decades gone by. You don't need to sign a bunch of paperwork, write a check, and jump through other hurdles as you did a couple of decades ago. Nowadays you can trade commission-free on your mobile phone on the Robinhood app.
Not only is it easier than ever to trade, it's cheaper than ever. Even if you want to buy and sell options, the prices are rock bottom. Look no further than tastyworks to see how cheap it is to enter covered calls, straddles, and butterfly spreads.
Whether you are trading stocks or options, or futures or forex, how old do you have to be to invest in the stock market? It turns out there's a short answer and a slightly longer one, let's dive in.
What Age Do You Have To Be To Invest?
You can invest in stocks at any age, whether young or old. The legal age to own stock market accounts is between 18 and 21 years, depending on your state.
Laws governing stock markets state that children below the legal age need an adult, either a parent or legal guardian, to invest.
Kids cannot enter into legal agreements, and a custodian is needed on their behalf.
Lawmakers emphasize the importance of a custodian to protect children. However, the custodian of the account can be removed after the kid attains the minimum legal age of stock market investment.
>> How To Buy Albertsons Stock
Can Kids and Teenagers Invest In the Stock Market?
Did you know that even kids in elementary school can invest in the stock market?
Yes, kids can hold their favorite stocks, whether Netflix or Facebook or Google, before reaching the legal age of 18 years.
In most cases children won't have earned enough money from odd jobs to build a savings account large enough to invest but they can still inherit a trust, real estate, or simply common stocks. This means that children of any age can own stock certificates in their names.
In situations where children own stocks, parents or guardians open and operate the accounts on their behalves.
A parent or guardian can open a child's investment account using;
In a Guardian stock account, the names of the guardian and the child feature in the investment account.
All titles of equities and legal ownership in the account are assigned to the guardian. The guardian must be of the legal age as per the state law.
In this account, the parent or guardian can exercise legal control over any activities in the account. Also, future capital gains and tax liabilities are assigned to the guardian. In the event of death, all assets pass directly to the child.
A guardian stock account ends upon court order. At times, guardians might be required to issue the court with periodic reports and details of the account.
In a custodial account, both names of the minor and the guardian or parent are listed.
Unlike in the Guardian's stock account, the child holds the legal title to the assets. The parent or guardian has legal control over the account's legal investment decisions but not ownership.
How Do I Open A Custodial Account?
Charles Schwab is one of the best brokerages for custodial accounts.
With about a half century's worth of experience in the investment industry, Schwab is the go-to resource for any beginner investor.
It offers clients a vast range of investment products, including stocks, fixed income products, money market funds, and insurance and annuities.
Both the Uniform Transfer to Minors Act and Uniform Gift to Minors Act establish the legality of custodial accounts.
Custodial accounts terminate upon the child's attainment of the minimum legal age. Generally, these accounts are more flexible since they have harbor no legal supervision.
In case there are no taxable wages of income, the Uniform Gift to Minors Act provides the chance to open a custodial brokerage account.
The account bears the name of the legal custodian until the child attains the minimum set age.
If the child has taxable earnings, a custodial IRA is ideal – the child's contributions grow tax-free.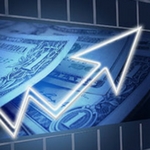 This has been one of the WORST years for stocks. But despite the awful trading conditions of the last eight months, I've delivered profit opportunities to my students like 22% on PBT after a week in the trade…And 31% on PEGA in only 8 days. I've JUST sent out a brand-new alert on a stock that's showing all the right signs of an impending breakout…

Click to Get the Trade and a Full Year of Stealth Trades for just $5 Today
Investing In The Stock Market Above 18 Years
Some states permit investors who are at least 18 years old to invest in stock markets legally. In other states, the minimum age is 21.
After attaining the minimum age, you can enter into any legal agreement. At this age, you don't need anyone to control your decisions or act on your behalf.
If you are risk-averse or inexperienced, you can hire a financial advisor to help you make wise investment decisions.
E*Trade is one of the best trading platforms for beginners. It has an intuitive interface and top-notch tools to give traders an intuitive experience.
>> How To Buy Enterprise Stock
---
➤ Free Guide: 5 Ways To Automate Your Retirement
---
What Is The Best Age To Start Investing?
Do you feel too young to begin your investment journey? It's never too early as long as you have attained the minimum age allowed by your state.
The earlier you start investing, the better the outcomes get – at least statistically. The younger you are the more you have time on your side. And time really does equal money in the investing game.
The power of stock investing lies in compounding. You might not see the impact from one day to the next because the greatest effect of compounding kicks in over longer durations. But once the stocks start growing exponentially, the returns on investment can be surprisingly good.
A classic example is Warren Buffett's Berkshire Hathaway stocks. For ever $1,000 invested in 1964, a whopping $124 million of value was created about a half century laster.
Earning $124 million from a mere $1,000 sounds great, but it needs time and patience. Stock investments are subject to booms and busts, but historically the rewards have outweighed the risks.
Investing early gives you the chance to retire early, unlike investing during old age. The sooner compound interest works in your favor the sooner you get to enjoy your golden years.
How Old Do You Have To Be To Buy Stocks
To purchase stocks on your own, you have to reach the minimum legal age of either 18 or 21 years, depending on the state laws. However, there is no maximum age requirement. The majority of states allow stock investment after 18 years of age.
All states accept investors who are at least 18 years old with the exception of the following states, which have higher age minimums.
| | |
| --- | --- |
| State | Minimum Age To Invest |
| Nebraska | 19 |
| Mississippi | 21 |
| Delaware | 19 |
| Alabama | 19 |
If you have not attained the minimum age, you can invest through a parent or guardian- no worries.
You don't have to wait to be worth substantial amounts of money to start investing.
>> How To Buy Koch Industries Stock
Advertisement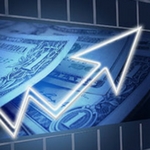 The next 10 minutes could change your life. We've recorded a special sit-down interview with a reclusive millionaire who details how he's closed out winning trade after winning trade throughout the volatility of 2022. In fact, he hasn't closed a single losing trade since 2016. Sounds impossible? It's not - and he'll prove it to you.

Click to see this exclusive sit-down interview
How to Invest When You Are Young
The most appropriate way to invest in the stock market is through a Roth IRA account.
In a Roth IRA, you pay tax before putting in money. All your compound gains grow tax-free. Also, at a young age, you are in a low tax bracket, hence pay lower taxes.
Perhaps you could persuade your guardian to open a Roth IRA on your behalf. Warren Buffett started investing at just 11 years of age.
The only problem with a Roth IRA is that you can only pull out your investment at 59.5 years for non-educational/first home expenses.
Stock investing can be used to cater to educational costs, the purchase of a first home, or as a store of wealth. 
Best Way to Invest for Beginners
Investing in the stock market is not an easy task; neither is it necessarily an uphill battle.
At a young age, you might not have the best investment knowledge, so it's good read a lot. For example, here are some finance books worth getting your hands on.
Here are some quick tips for beginner investors:
Invest with a quality brokerage firm
Self-directed investors should learn about company moats before buying
Passive investors should look to low-cost index funds
Study the effect of taxes on your trading transactions
Journal regularly to record why you buy and sell in order to learn faster
For passive investors, one of the best ways to get started investing is with a robo-advisor.
Robo-advisors simplify the process of investing. Instead of paying financial advisors a hefty fee or figuring out what stocks to buy now, automated algorithms will build a portfolio for you that matches your goals and risk tolerance.
Betterment is among the very best robo-advisors in the stock market industry. It offers a personalized retirement plan, automatic rebalancing, and tax-loss harvesting.
When using Betterment, you own all assets and securities in your portfolio. With a premium package, you can access human advisors.
BETTERMENT SPOTLIGHT

InvestorMint Rating

5 out of 5 stars

Promo: Up to 1 Year Free Management
Management Fee: 0.25% – 0.40%
Account Minimum (Betterment Digital): $0
Account Minimum (Betterment Premium): $100,000

via Betterment secure site
Advertisement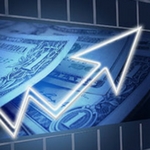 The next 10 minutes could change your life. We've recorded a special sit-down interview with a reclusive millionaire who details how he's closed out winning trade after winning trade throughout the volatility of 2022. In fact, he hasn't closed a single losing trade since 2016. Sounds impossible? It's not - and he'll prove it to you.

Click to see this exclusive sit-down interview
Ellevest is another stand-out robo-advisor that can help you with goal-based investing.
Ellevest is not just for women. In fact, it's financial planning tools are ideal for any hands-off investor.
Whether you have single or multiple investment goals, Ellevest offers you the platform to attain financial security.
ELLEVEST SPOTLIGHT

InvestorMint Rating

4.5 out of 5 stars

Ellevest Essential: $1/mo
Ellevest Plus: $5/mo
Ellevest Executive: $9/mo

via Ellevest secure site
Advertisement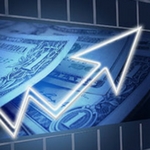 The early bird gets the worm and the options trader who waits until 9:30EST can win big! Hi, I'm Dave Aquino and if you're new to options trading, my e-book "How To Master the Retirement Trade" will show you exactly how to take advantage of this early morning, profitable, but often overlooked window of trading time.

Download your copy today and let's get started!
For a more hands-on, white-glove experience, consider Personal Capital.
It is more of a digital asset management service with personalized advice. If you are a high net-worth investor, it might be the best option for you.
Personal Capital offers comprehensive personal financial management and has better service than robo-advisors.
The downside of Personal Capital is that you must have a minimum of $100,000 in your investment account to get started.
How Old Do You Have To Be To Invest In The Stock Market?
Investing in the stock market is possible theoretically at any age but to open a brokerage account in most states you will need to be at least 18 years old.
Some states like Nebraska, Delaware, Mississippi, and Alabama have higher minimums.
Regardless of your age, the sooner you begin, the sooner the power of compounding can work in your favor.
Traders who want to get started buying and selling options will find tastyworks more than fits the bill.
And for passive investors, robo-advisors like Betterment are an excellent way to begin investing in the stock market.
tastytrade SPOTLIGHT

Investormint Rating

4.5 out of 5 stars

Commissions: Closing trades for Stocks & ETFs and Options are commission-free
Account Balance Minimum: $0
Commissions: $0 flat rate for stocks

via tastytrade secure site
Advertisement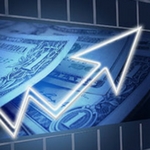 Biden's not holding back... He's warned you that he plans to raise: Income taxes, death taxes, capital gains taxes & corporate taxes. Some or all of which WILL affect you or your family in one way or another... But it's not too late... yet.

Thousands of Americans are getting their FREE IRS LOOPHOLE KIT to discover the secret to protecting your retirement savings from Biden, and inflation...

CLICK HERE to request a FREE Copy of the Guide To IRS Loopholes For Your IRA/401(k)
Advertisement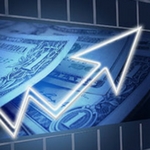 Mr. Market is fickle and emotional... After ten years of going up in a nearly unbroken line, he abruptly decided to reverse course...

And usher in a bear market that has crushed portfolios — But while most investors were going through the worst year since the Global Financial Crisis...

A small group of 3,700 people had the chance to collect instant "bonus payouts" courtesy of Mr. Market every week.

All thanks to a method most investors have no idea about… watch this demo showing how it works.