tastytrade SPOTLIGHT

Investormint Rating

4.5 out of 5 stars

Commissions: Closing trades for Stocks & ETFs and Options are commission-free
Account Balance Minimum: $0
Commissions: $0 flat rate for stocks

via tastytrade secure site
In this tastytrade review (previously known as tastyworks), you will see why experienced stock and options traders who are looking for rock bottom trading commissions and a world class trading platform will find this discount broker hard to beat.
tastytrade is no longer the new kid on the block; it's an established broker with a trusted trading platform backed by some of the most well-respected names in the options trading industry. Tom Sosnoff, who co-founded thinkorswim® has been a key team member. And thanks to his vision and pioneering innovations, tastytrade has become a truly unique brokerage.
At tastytrade, expect low commissions, powerful tools, customizable screeners, and extensive education. You can even follow other traders to see what trades they are placing and view their historical performance records.
Self-directed, fee-conscious, active traders will struggle to find a more trader-friendly platform or more knowledgeable support staff. It's clear that the executive team took the baton from thinkorswim and have built an exceptional platform worthy of consideration by any serious stock, options, or futures trader.
tastytrade Features
Opening Stock Trades
$0

(unlimited shares)

Opening Options Trades
$1

(per contract)

Opening Options on Futures
$2.50
Closing Stock Trades
$0
Closing Options Trades
$0
Closing Options on Futures Trades
$0
Futures Trades
$1.25

(per contract)

Micro Futures
$0.85

(per contract)

Max Commission Options Trades
$10

(per leg)

Minimum Deposit
$0
tastytrade BBB Rating
A+
tastytrade Platform Review
tastytrade was built for self-directed stock, options, and future traders who have an eye on costs and and want to actively manage their portfolios.
What makes the tastytrade brokerage shine brighter than most other discount brokers is its unique fee structure.
Price-sensitive Traders
tastytrade was the first options broker to provide commission-free closing trades. When you close a stock or options trade, you pay zero commissions (a clearing fee of $0.10 per contract is applied by the exchange), and you pay $0 commissions when opening stock trades too.
Unlike most other brokerage platforms who charge you when entering and exiting trades, tastytrade has made trading actively even more affordable with its innovative fee policy.
Social Trading
Perhaps the most innovative aspect of the tastytrade platform is its social features, which enable you to follow other successful traders.
You can view the annual returns of other traders and follow the strategies of the most successful ones. But don't worry, your own trades are not disclosed.
During our research, we followed trades executed by tastytrade CEO, Kristi Ross, and were impressed to discover that not only were options strategies easy to follow but she explained her reasoning behind them too. At the time her record was 17%, which beats the pants off a savings account rate!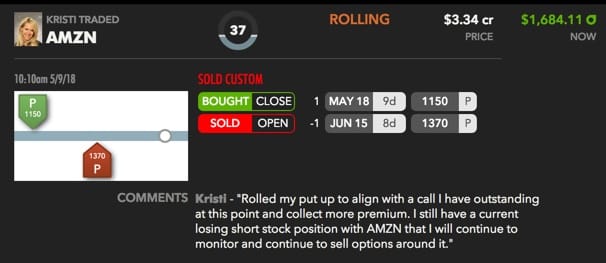 For new and experienced traders alike, this "look-over-the-shoulders-of-experts" feature is a game-changer. No longer are you left to trade solo and isolated as you are on other platforms but instead you can follow the trading activity of proficient traders.
And tastytrade goes a step further by categorizing traders you can follow as "expert"", "intermediate", or "novice" so you are not left wondering about the skill-level of the person you are following.
Live Education Daily
Yet another innovative and valuable aspect of the tastytrade platform is the live eduction daily.
When you login, simply select the tastytrade icon and a streaming, real-time video feed opens up featuring live shows that are jam-packed with useful tips and education to improve your trading skills and knowledge.
The education doesn't stop there. tastytrade also provides an educational video series, called Step Up to Options, with Rachel Fox.
The knowledge bank includes a detailed look at options strategies, such as:
Covered calls
Married puts
Collar trades
Long options and short options
Spread trades
Bull puts and bear call credit spreads
Bull call and bear put debit spreads
Butterfly and iron condor strategies
Ratio call backspreads and ratio put backspreads
tastytrade Grid
Unlike traditional brokerage platforms, tastytrade has a different look and feel from start to finish. It's clear the tastytrade team wanted the trading platform to be refreshing and trader-focused. And the tastytrade Grid is one example of how the platform is designed by traders for traders.
The Grid highlights noteworthy stocks and displays price changes in real-time. Whether you want to see the latest price changes, daily changes, or even view detailed information like implied volatility, it's all at visible at a glance.
No more burying through watchlists to see how your stocks are performing for the day. Now you can spot the ones in the green and red instantaneously.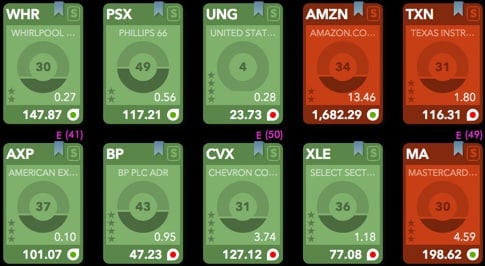 tastywork paper trading
Although tastytrade is ideal for experienced traders, newbies will find tons of value too. For example, a trade journal is provided to help you jot down what went well or poorly when trading or paper trading.
For new traders, this tool is especially helpful when you want to look back and see the ingredients that led to successful trades.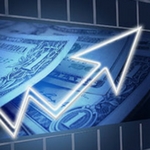 We could be facing one of the harshest economic challenges ever experienced thanks to an incompetent government and severe global unrest. If you aren't proactive, you could see yourself and your family become another financial casualty. But, the Inflation Survival Plan has you covered. Learn insider tips and tricks, IRS loopholes and more that will help your finances soar.

Take 15 Seconds to get the FREE Inflation Survival Plan and ensure your family's financial security.
Is tastytrade Right For You?
tastytrade is geared towards traders who are experienced stock, options and futures traders or those keen to become more proficient.
Whether you are on-the-go and want to use its mobile platform or at your desktop and prefer its browser-based interface, trading is made convenient no matter whether you are a long-term investor or a short-term trader.
The tastytrade platform is best for:
Visual Traders and Investors
The trading interface is highly innovative and far more advanced than what you will find at most big-name brokerages.
The flexibility to customize dashboards, execute orders, and visualize risk and reward is unparalleled.
Price-sensitive Traders
Price-sensitive traders will find the tastytrade commissions structure compelling.
In addition to low commissions on opening trades (and $0 when opening stock trades with no limit), no charge whatsoever is applied to closing stock and options trades.
When you trade with this brokerage, you put more of your money to work because you're not spending it on commissions.
Individuals Who Value A Trading Community
tastytrade isn't just about making trades.
It's about connecting with other traders and learning more about how trading works and how successful traders do it!
Live streaming video is available with expert traders who are happy to share trading insights.
If video isn't for you, they also have tons of blogs and articles about trading and investing to answer all your investment-related questions.
Self-directed Traders
tastytrade is great for self-directed traders!
You can use a laptop, web browser, or mobile platform to buy and sell stocks and options with just a few clicks of the mouse or taps of the screen.
tastytrade also offers quotes and trade information that's updated in real-time so that you can make the best trading decisions for yourself any time you want to trade.
There are a lot of online trading platforms out there, but tastytrade is one of the best because it goes above and beyond the basics. With this platform, you'll have all the information at your fingertips that you need to take the next step with your trading.
---
➤ Free Guide: 5 Ways To Automate Your Retirement
---
tastytrade Promo Deal
tastytrade, which competes with thinkorswim®, for the business of active options traders threw down the gauntlet to its rivals by first offering zero commissions costs on closing contracts.
$0 commission to close options contracts ($0.10 per contract clearing fee applies)
tastytrade Pros and Cons
tastytrade is ideal for active stock, options and futures traders looking in search of low commissions, innovative tools, world class education, expert support staff and the ability to follow and view the trades of experts.
For traders on the go, tastytrade offers a fully responsive mobile experience. If you are looking for a tastytrade app when away from your desktop, you can rest easy knowing you can trade even when you step out to your local coffee shop.
You may also be pleasantly surprised to discover that the tastytrade CEO regularly chimes in to answer customer queries, highlighting the company's customer-centric focus. Plus, we found members of the customer support team to be highly knowledgeable, efficient and professional.
tastytrade Pros
tastytrade Cons
✅ Commission-Free Closing Trades: No commissions charge is applied when closing stock and options trades.

$0 commissions on all stock trades
$1 per contract for options to open
$0 to close options contracts
$2.50 per contract for futures

❌ New Platform: tastytrade lacks the bells and whistles of screeners, charts, and tools available at thinkorswim.
New products and features are still being added, and if past history is an indicator of the type of trading platform the team will build, the future is bright for tastytrade.
✅ Follow Expert Traders: Unlike most other brokers, tastytrade makes it easy to follow expert traders and view their trades.
❌ Intuitive Platform: While the platform is highly customizable, it takes a little getting used to and could be more intuitive.
✅ Platform Built By Traders: The tastytrade platform is chockfull of features designed for traders because it was built by traders who understand the needs of active stock, options, and futures investors.
✅ Customer Support: 24/7 phone support as well as live chat and email support plus a highly knowledgeable support staff distinguishes tastytrade from many of its competitors.
✅ Compatible Across Platforms: Whether you want to download tastytrade onto your computer, view it on your web-based browser or trade on-the-go on your mobile phone (Android or iOS), the trading platform is supported.
✅ Research & Education: As expected by a broker committed to delivering to traders the education and research needed to make informed trading decisions, tastytrade provides top notch market research, which it leverages from its team at sister company, TastyTrade.

Live daily programming is provided on a broad range of topics, including probability, volatility and strategies.

✅ Advanced Order Capability: tastytrade caters to advanced options strategies and orders, including:

Covered calls
Married Puts
Collar trades
Bear call credit spreads
Bull put credit spreads
Bull call debit spreads
Bear put debit spreads
Iron butterflies
Iron condors
Ratio backspreads

✅ Low Fees: tastytrade fees are among the most competitive in the industry:

ACH deposits and withdrawals are free and no annual maintenance fee on IRAs is in place.

No platform, inactivity or data fees apply.

✅ Advanced Tools, Screeners and Analyzers: As expected from the founders of thinkorswim®, advanced tools, screeners, and analyzers are built into the tastytrade platform to allow for customizable screens and back-testing.
✅ Mobile Trading: tastytrade is mobile responsive with apps for android and iOS expected so it is fast enough to trade quickly for traders on-the-go.
Advertisement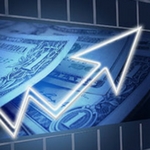 Do you know how to read the candlesticks on your chart? If not don't worry. Chris Pulver created an ebook, Candlestick Cheat Sheet, that can teach you, in layman terms, the 10 most powerful candlestick patterns. It's a great start for those that are new to Forex and may want to trade on the conservative side when starting out.

Click here to download your copy now
The Benefits of tastytrade
There are various pros and cons when using the tastytrade platform. First, the benefits:
There are various account options to choose from. However, The Works will provide you with everything you need. This type of account is really easy to use and has loads of features.
There are no closing fees on stocks and options on futures, which could save you a large sum of money. While some other online brokerage platforms may charge you exorbitant fees for these trades, you won't have to pay anything here at all.
There is a wide range of customer service options for all traders, meaning you can contact a member of staff by email, live chat, or phone if you have a query about your account or just need some additional help.
Opening a new trading account is easy and can take as little as 15 minutes.
You can access tastytrade on your desktop computer or mobile device.
tastytrade SPOTLIGHT

Investormint Rating

4.5 out of 5 stars

Commissions: Closing trades for Stocks & ETFs and Options are commission-free
Account Balance Minimum: $0
Commissions: $0 flat rate for stocks

via tastytrade secure site
The Disadvantages of tastytrade
You can't invest in mutual funds or bonds. For the more experienced trader, this might be a problem. However, even seasoned traders can benefit from the low fees and commissions on the investment options available.
New traders might find that the multiple features and account options are a little confusing. With time, though, they can trade on this platform quickly and easily.
The mobile app doesn't work on some older devices.
What Can You Trade at tastytrade?
tastytrade lets you invest in various assets, but you need to open an account first. There are various account types, so you need to find the right one for you.
The most common type of account, "The Works," boasts the following features:
Futures and options on futures
Stock and options on stocks
The opportunity to trade all available products
Covered and uncovered options
Covered and uncovered option spreads
tastytrade does not feature mutual funds on its platform. These funds conflict philosophically with the aim of the management team to empower traders to become stewards of their own portfolios – as opposed to buying mutual funds that compensate portfolio managers.
tastytrade Commissions & Fees
You won't be charged data or inactivity fees, and no account balance minimums nor any commissions are charged when closing options trades.
OK, this is where things get interesting. The problem with many online brokerage websites is that they are just too expensive to use. Many users have to pay exorbitant fees and/or commissions on any investments they make, which will eat into their profits.
With tastytrade, this isn't the case at all.
"We all want low commissions. Lower commissions mean more freedom to place more trades more efficiently. That's why we offer a great rate to open trades and an even better one to close them," according to the company.
Here's the latest pricing structure, which is very reasonable:
Options on stocks:
$1.00 per contract ($10 maximum per leg) for opening trades.
$0.00 for closing trades (plus commission and applicable fees).
Stocks:
$0.00 for unlimited shares on opening trades.
$0.00 for closing trades (plus commission and applicable fees).
Options on futures:
$2.50 per contract on opening trades.
$0.00 for closing trades (plus commission and applicable fees).
Futures:
$1.25 per contract on opening trades.
$1.25 per contract for closing trades (plus applicable fees).
These prices are very competitive. You will also notice that there is no closing fee for the second trade on stocks and options on futures, which could help you save money in the long run when making investments.
Typically, you will need to pay extra for banking fees. These are things like:
Check copies
Foreign checks
Domestic Wires
You will also need to pay any trade-related fees, which are things like:
NFA fees
Paper confirms
Exercise and assignment fees
Again, these fees are competitive when compared to other online brokerage platforms.
tastytrade' fees are competitive because their accounts are designed for active traders. If you are new to online trading, you can still use this platform, of course.
The unique fee structure on this platform, however, makes it easy to trade online. You know exactly what you are paying for, and there are no hidden surprises. This is just one of the reasons why it is one of the most popular online brokerage platforms for active traders.
Security
Fees
Stocks
$0
Options
$1 per contract to open
$0 commissions to close
Mutual Funds
NA
Margin rate range
5.00% – 8.00%
Exercise and assignment
$5
Account Balance Minimum
$0
Data Fees
$0
Inactivity Fees
$0
Fees
Inactivity Fees: $0
IRA Closure Fee: $60
How to Access tastytrade
Unlike some other online brokerage platforms, there are plenty of ways you can open and access your account and start trading.
Desktop
Obviously, you can log into your tastytrade account on your desktop computer and access trades with the click of a mouse.
There are two ways to do this, though. You can either download trading software onto your desktop computer or access your account directly through your web browser. The choice is yours. If you don't want software slowing down your desktop, choose the browser option.
Some people prefer to download software to their computer for a more seamless trading experience, but the browser version of tastytrade operates just as well.
Mobile
You can also open and access your account on your smartphone or tablet. This means you can access trades wherever you are in the world with a swipe of a finger.
Again, there are two ways you can access tastytrade from your mobile device. You can download the company's official app from the App Store or Google Play. Alternatively, you can visit the tastytrade website directly through your mobile browser.
Both the desktop software and mobile app are easy to use and work well on various devices. However, bear in mind, that the mobile app won't work on older devices, including the iPhone 5.
Type
Capability
Desktop
YES
Web-based
YES
Mobile
YES
Virtual Trading
YES
Back-testing Tools
YES
Screeners
YES
Customer support
Phone Support 24/7
Email
Live Chat
Real-time quotes
YES
Research
YES
Chart Tools
YES
No-transaction-fee Mutual Funds
NO
tastytrade Account Types
The account types available at tastytrade include:
| | |
| --- | --- |
| Type | Capability |
| Individual Cash | YES |
| Individual Margin | YES |
| Traditional IRA | YES |
| Roth IRA | YES |
| SEP IRA | YES |
| Corporate | YES |
| Partnership | YES |
| Trust | YES |
| International | YES |
| Tenants in Common | YES |
Here are some of these other accounts in a little bit more detail:
Traditional IRA
"A retirement account eligible for persons with earned income or who file a joint return with a spouse who earns income," says tastytrade.
Corporate
"Corporate accounts are opened on behalf of a legally established US entity."
International
"Margin and cash accounts are available to our international customers."
Tenants in Common
"A joint account type in which two owners each have a specific proportion of the account's assets."
How to Open an Account
Once you have chosen the type of account you want to open, the registration process is really simple. In fact, the whole thing could take you as little as 15 minutes.
Just enter a few details about yourself, as well as a valid email address. You will also need to enter other information such as your employer details and a current bank account.
This will verify your identity and ensure that tastytrade remains a safe, secure platform for all traders.
Once you're done, you will receive an email with all of your confirmation details. Don't delete this as you might need it in the future. You will also need to choose a username and password so you can log into your account.
Remember, though, it can take a couple of days for tastytrade to approve your account.
How to Get Started
Now you've opened an account, know about fees, and the different types of trades available, it's time to optimize your online trading experience.
Once you log into your account, you will find an easy-to-use dashboard that has all the trading information you need.
Here, you can change your bank details and other financial information, update your preferences, and access customization options. The great thing about tastytrade is that you can personalize your trading experience and make it work better for you.
There are other features, too. You can do all of the following:
Create your own portfolios quickly
Add possible trades to watchlists and receive notifications in real-time
Follow other traders on the platform in real-time
Access trading information with the latest charts and graphs
This last feature is really useful. It allows you to compare and contrast different trade histories so you can make better financial decisions and investments. You have access to all of this information on both desktop and mobile, so use it wisely!
Depositing and Withdrawing Funds
With tastytrade, deposits and withdrawals don't have to be a big deal. You can do all of this from your personalized dashboard, too, which will save you a lot of time. There are no deposit fees, either.
There are a few things to note, however. There is no credit card or debit card option for withdrawals and deposits, which means you need to transfer funds from your bank account and do the same when you remove money from the platform. This can be a hassle, but it's no big deal.
You also need to know that there is a withdrawal fee, so you might want to wait until you accumulate funds before you move money back to your bank account.
The withdrawal fees are:
$25 for people in the U.S.
$35 for people outside the U.S.
Although this seems expensive, these fees are competitive and similar to many other online brokerage platforms.
The withdrawal process can take a few days, so you should make alternative plans if you need funds.
Placing an Order
If you want to place an order, you will find the process simple.
There are three order panels on your dashboard. Two of these are for options and one is for stock. When placing an order on stock, you can choose from the following four order types:
Limit
Stop limit
Market
Stop market
If you get stuck, you'll find various resources that help you navigate the platform properly. Refer to these documents to receive the latest tips, for example, on how to place orders.
More About the Platform
You will soon familiarize yourself with the tastytrade platform, but here are some of the basics.
Once you log in and access your dashboard, you will notice that the platform displays your watchlists on the left-hand side of the screen. Here, you can check out your favorite trades and possible future investments in one place without having to click on multiple screens.
tastytrade displays options chains, building strategies, and charts in the center of the screen. Again, you won't have to navigate through multiple menus or screens to access this information.
Finally, on the right-hand side of the screen, you will see position details and alerts.
Remember, you can customize all of this data so you can see the features that matter the most to you.
What About Customer Service?
Perhaps the stand out feature at tastytrade is its numerous customer service options available.
This means you can talk to a member of staff if you want to find out more about withdrawal or deposit options or discuss a problem with your account.
While some other online brokerages will leave you waiting for days to hear a response from a member of staff, tastytrade takes customer service seriously.
There are three main contact options if you require customer service or technical support. These are:
Not every online brokerage has a phone option, so this is definitely a plus. The live chat feature is also great as you can receive a response to your query in real time without any of the fuss. Finally, email lets you communicate with staff quickly wherever you are in the world.
What About Security?
It can be daunting using an online brokerage, especially if you are new to trading. What happens to all that financial information you provide the brokerage? And, more importantly, is tastytrade safe?
It has a number of security measures in place to ensure all of your data is secure. This includes a two-factor sign-in process.
You will also need to validate your identity with the relevant documents when you sign up for a new account.
Plus, tastytrade might undertake a soft credit check in order to confirm your identity. This is nothing to worry about and will ensure the platform is safe for all traders.
Tips for Using the Platform
Here are some tips for making your trading experience easier:
You can search for trades on both the software, browser, and app version. This makes it much easier to find the information you are looking for quickly. You can also filter search results.
If you want to keep track of all your trades, you can export your tastytrade portfolio to a CSV file really easily.
There is a wide range of educational videos that explain how to make the most of your trades when investing online. Check these out and hear from experts in the industry.
If you want even more trading advice, check out live TV segments every Monday through Friday, which are produced by legendary options trader, Tom Sosnoff, as well as co-host Tony Battista. These videos cover a wide range of topics, including trading advice, the latest news, options, and more.
Verdict
Whether you are new to trading or an experienced trader, you will find plenty of features available on tastytrade.
You can open a new account in as little as 15 minutes and trade on stock, options on stock, futures, and options on futures from the comfort of your own home on a desktop or mobile device.
Sure, other platforms might have more investment options. If you want to trade mutual bonds on tastytrade, for example, you will need to look elsewhere.
However, with low fees and commissions, and no closing fees on stocks and options on futures, you could save money in the long run.
Other benefits include excellent customer service, ease-of-use, and plenty of resources that will provide you with all the information you need when trading online.
Newbies might find some of the features a little bit confusing at first, but they will soon optimize their trading experience on this platform.
tastytrade Review Summary
Searching for an online brokerage platform that provides you with more value for money?
Look no further than tastytrade, an ideal platform for active stock, options, and futures traders. As a trading platform built by traders for traders, it has bells and whistles that are unmatched across the industry.
The social component of the platform distinguishes it from most other brokers. You can view expert traders, follow their trades, and learn from their explanations about why they entered positions.
Plus, you can stay tuned to the tastylive real-time financial network to learn tips and tricks about trading strategies.
For stock and options traders, the no-commission charge on closing trades is a money-saver and a compelling reason to sign up.
The bottom line is if you trade stocks, options, or futures and want an innovative, low-cost, powerful brokerage platform that is dedicated to helping you improve your trading skills, tastytrade is well worth checking out.
Advertisement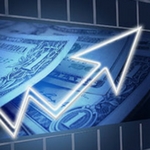 The #1 income play for 2023 is NOT a stock, bond or private company... Rather, it's a little-known alternative investment that could hand you big monthly income from oil and gas.

Find Out What It Is Right Here