In the world of investing, two opposing philosophies compete for your hard-earned dollars. The more alluring investing philosophy is to beat the market. The less sexy approach is to track the market, without seeking to outperform or underperform it.
Few investors have beaten the market over the long-term. The notable exceptions, such as Warren Buffett, grab headlines and make it seem within reach to achieve better returns than the general stock market offers.
But Vanguard founder, Jack Bogle, realized long ago that most casual investors won't spend countless hours pouring over balance sheets and income statements in order to uncover the next market-beating investment. Instead, index funds that track the general market, sectors or industries are a better solution.
To select the best index funds, you need to know how they work, how to screen for them, and why they may be better than actively managed funds.
What Is An Index Fund?
An index fund is a mutual fund or exchange-traded fund (ETF) designed to track the components of a market index, for example the S&P 500.
The idea behind an index fund is to reduce tracking errors, meaning that the fund performance matches the returns of the underlying benchmark over time.
Generally, index funds offer three primary benefits:
Low fees and expenses
Broad diversification
Low portfolio turnover
When you invest in the best index funds, you engage in a passive investing strategy. Actively managed funds generally have higher costs, also known as expense ratios.
If you are investing for the long-term in a retirement account, such as an IRA, Roth IRA, or 401(k), it is especially important to keep fees low. Small differences in fees can amount to huge differences in portfolio returns over time.
Over a 30 year time period, an extra 1.5% paid in fees annually can cost an investor who starts with $100,000 more than $300,000 in portfolio value!
How Are Index Funds Created?
To match the performance of a benchmark index, an investment management team replicates the percentage weighting of the components of the index.
For example, if an index fund is created to mirror the performance of the S&P 500, the management team will buy shares of the companies that match the cap-weighted S&P 500 index.
The best index funds will closely mirror an underlying benchmark, such as the S&P 500, while keeping operating costs low so as to avoid drift, which would occur if the accumulation of fees caused the index fund performance to diverge from the benchmark.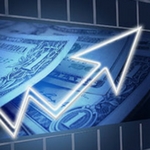 The SV Bank collapse marked the second-largest U.S. bank to close since the Great Recession…'God have mercy on us all': Robert Kiyosaki warned.

Kiyosaki is turning to gold and silver — a popular hedge against inflation. Gold can't be printed out of thin air like fiat money and it's value is largely unaffected by economic events.

'I'm buying gold because I don't trust the Fed," he said.

source: yahoo!news

Ready to dump your paper assets? Get Your Free Gold & Silver Guide Now
Best Index Funds:
Total Stock Market
VANGUARD TOTAL INDEX FUND (VTI)
The Vanguard Total Index fund, ticker symbol: VTI, is among the best index funds available to casual investors.
This ETF provides exposure to the U.S. equity market by investing in over 1,000+ securities across different sectors.
Beyond offering exposure to a broad base of assets, the Vanguard Total Index fund is one of the lowest cost exchange-traded funds; the expense ratio is just 0.04%.
Investors who want exposure to small caps and mid caps will find those holdings in the VTI fund but the bias is towards large cap companies.
VANGUARD INVESTMENTS

InvestorMint Rating

4 out of 5 stars

Account Minimum: $0
Expense ratios: 0.18% (on average)
Commissions: As low as $2

via Vanguard secure site
iSHARES RUSSELL 3000 INDEX FUND (IWV)
Blackrock's iShares Russell 3000 has an expense ratio of 0.20%, which is low compared to the fees charged by many actively managed mutual funds.
The nice thing about the IWV index fund is that you can buy or sell shares intra-day, much like you would any other stock – unlike a mutual fund which can be bought at the end of the day.
It provides broad exposure to the U.S. equity market and is designed to track the performance of the Russell 3000.
Approximately 90% of the holdings are securities in the underlying index, and the balance contains a mixture of cash, cash equivalents, swap contracts, futures and options.
Some nice features of this ETF include:
A small dividend is paid quarterly to shareholders
Tracking error is low
Diversity of holdings is extensive
---
➤ Free Guide: 5 Ways To Automate Your Retirement
---
Best Index Funds:
S&P 500
VANGUARD 500 INDEX FUND (VFINX)
The Vanguard 500 Index Fund looks to replicate its benchmark index, the S&P 500, in both price and yield performance.
The index uses a market-cap weighting structure, invests in the 500 largest U.S. firms, such as AutoZone, and has an expense ratio of just 0.18%.
If you are looking for an ETF alternative to this mutual fund, some of the best exchange-traded funds linked to the S&P 500 are:
| | | |
| --- | --- | --- |
| Symbol | ETF Name | Expense Ratio |
| SPY | SPDR S&P 500 ETF | 0.09% |
| IVV | iShares Core S&P 500 ETF | 0.04% |
| VOO | Vanguard S&P 500 ETF | 0.04% |
SCHWAB S&P 500 INDEX (SWPPX)
The Schwab S&P 500 index fund provides exposure to the S&P 500 at a highly competitive expense ratio of just 0.03%.
With its low fees, Schwab competes aggressively with Fidelity and Vanguard when it comes to index funds.
Plus, the fund has amassed over $25 billion in assets at last count, which is evidence of its popularity.
CHARLES SCHWAB SPOTLIGHT

InvestorMint Rating

4.5 out of 5 stars

Promo: Get up to $500 cash with a deposit of $100,000+
Account Minimum: $1,000
Commissions: $4.95
Best Index Funds:
Total Bond Market
Bond index funds can outperform actively managed mutual funds but should still be approached with some caution.
Bond index funds are passively managed and so managers don't have the discretion to buy and sell holdings as they might wish.
In rising interest rate environments, for example, bond prices generally fall but managers of bond index funds must maintain their holdings regardless in order to track underlying benchmarks.
VANGUARD TOTAL BOND MARKET INDEX (VBMFX)
The Vanguard Total Bond Market Index fund is widely regarded as one of the best bond index funds with an expense ratio of just 0.16%.
It also has the distinction of being the largest bond fund in the world, comprising over 8,500 bonds.
A minimum investment of $3,000 is required to invest in this bond index fund that tracks the Barclay's US aggregate Bond Index.
FIDELITY TOTAL BOND (FTBFX)
The Fidelity Total Bond fund has a more concentrated portfolio of approximately 1,300 bonds, and has historically outperformed the Vanguard Total Bond Market Index fund.
However, the superior performance comes at a cost – the expense ratio is almost 3x larger at 0.45%.
A minimum investment of $2,500 is required to get started with the Fidelity Total Bond fund.
FIDELITY SPOTLIGHT

InvestorMint Rating

4.5 out of 5 stars

Promo: Get up to 500 commission-free trades for 2 years
Account Minimum: $2,500 brokerage; $0 IRA
Commissions: $4.95 per trade
Advertisement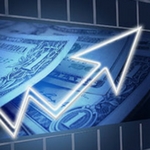 Rising interest rates...Skyrocketing inflation...Exploding debt...A looming recession...It's no wonder Americans are becoming more and more concerned about their savings and investments. That's why I wrote my newest report…This FREE REPORT shows YOU how you could protect your retirement savings before it's too late. Request your free report today and learn how you could protect everything you've worked for!

Request Your FREE Ben Stein Report Today!
How To Invest In
The Best Index Funds
An easy way to invest in the best index funds if you want everything handled automatically for you is to choose a robo advisor.
Most robo advisors, such as Betterment, build portfolios for clients using low-fee index funds. And many use Vanguard funds because of their famously low expense ratios.
BETTERMENT SPOTLIGHT

InvestorMint Rating

5 out of 5 stars

Promo: Up to 1 Year Free Management
Management Fee: 0.25% - 0.40%
Account Minimum (Betterment Digital): $0
Account Minimum (Betterment Premium): $100,000

via Betterment secure site
Beyond handling the investments for you, many robo advisors will automatically include tax loss harvesting as part of their core service offerings. This feature offsets capital gains with capital losses to lower your tax bill.
Another nice feature offered by robo advisors is that fees charged are generally a lot lower than those charged by financial advisors. However, if you want access to human advice in addition to the benefits of an automated, technology-powered, investing solution, hybrid robo advisors, such as SoFi Wealth, provide a full solution.
Many robo advisors will offer a range of tools also to help you track your retirement goals, set specific financial goals, track spending, budgeting and net worth. Personal Capital, for example, has an excellent mobile app that is freely available to all users not just clients.
Tips When Buying
The Best Index Funds
FEES Vs. PERFORMANCE
Fees are a big factor to consider when buying index funds but performance is most important. When you are making a purchase, costs should be a consideration you make but performance should be carefully examined too.
If you were to compare the Fidelity Total Bond fund above with the Vanguard Total Bond Market Index fund on fees alone, you would choose Vanguard. But when comparing the performance of both funds, it turns out that Fidelity has historically generated superior returns because of its more concentrated bond portfolio.
NO-LOAD FUNDS
Some funds charge upfront fees, or sales charges, called loads when you buy them. These can be costly, often as much 4-5% of the amount you invest.
The competition among funds for your dollars is so high these days that you can almost always find a no-load fund that delivers similar if not better returns than a fund charging upfront load costs.
BE WARY OF MUTUAL FUNDS
Did you know that fewer than 20% of actively managed mutual funds providing exposure to large cap companies are able to match the return of the overall stock market?
Index funds are an attractive alternative because they are designed to track the performance of an underlying index.
Actively managed mutual funds, by contrast, endeavor to beat the market. But the compounding effect of fee charges over time make it very difficult to do so.
FOCUS ON THE LONG TERM
In his famous book, A Random Walk Down Wall Street: The Time-Tested Strategy For Successful Investing, Burton Malkiel notes that most active fund managers underperform the S&P 500.
If everyday these fund managers spend their entire days performing due diligence with a view to generating superior returns, and most fail, it should make you think twice about the holy grail endeavor of beating the market.
The reality is that even the best investing professionals find it an almost impossible task to find the companies that beat the market over the long term.
If you are still not sure, take the words of Charlie Munger, Warren Buffett's right-hand man at Berkshire Hathaway, to heart when he said:
"By periodically investing in an index fund, for example, the know-nothing investor can actually outperform most investment professionals. Paradoxically, when 'dumb' money acknowledges its limitations, it ceases to be dumb"
– Charlie Munger
>> Related: 21 Legendary Investing Quotes
COMPOUNDING CAN HELP OR HURT
Over time, seemingly small fees compound to severely hurt portfolio value.
You could think of these fees much like a parasite that eats away a little at a time until its host is seriously hurt by the tiny bites that it is immeasurably harmed.
Because of their almost hidden effect over any short time period, many casual investors pay little heed to them but, make no mistake about it, they add up in a big way over time.
In contrast, if you keep fees low and invest for the long-term in a passive index fund, you get to enjoy the power of compounding and re-invested dividends. So, compounding can either help or hurt you depending on whether you choose low or high fee funds, and whether you choose to invest for the long or short term.
Vanguard founder, Jack Bogle, said it best with his famous statement:
"Do not allow the tyranny of compounding costs to
overwhelm the magic of compounding returns"
– Jack Bogle, founder of Vanguard
Bogle has amassed a loyal following among investors who appreciate his candid advice. If you are looking to discover more insights from him, grab a copy of The Bogleheads Guide To Investing, which encapsulates many pearls of wisdom.
Another great investing book written by Bogle himself is called The Little Book Of Common Sense Investing: The Only Way To Guarantee Your Fair Share Of Stock Market Returns, which advocates for investing over the long term in low cost index funds that make up a diversified portfolio.
SAVE ON TAXES
To lower your taxes, consider index funds as part of your retirement accounts, whether 401(k)s or IRAs.
Have you bought index funds that worked out well? Share your investing stories with us below.
>>  Learn More About ETFs
>> Find Out How To Diversify Your Portfolio Intelligently
>> Which Is Better: Vanguard or Betterment?
Advertisement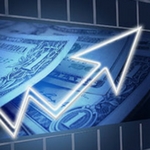 Here's something investment expert Nilus Mattive has never discussed publicly before...

He believes right now is the best time to consider putting some money into the cryptocurrency markets. Let him show you the seven big cryptos that could go to zero, as well as some of his favorite plays and strategies for 2023.

Watch this free video and see for yourself.