InvestorMint provides personal finance tools and insights to better inform your financial decisions. Our research is comprehensive, independent and well researched so you can have greater confidence in your financial choices.
Schwab is a full-service brokerage firm that will impress new clients with high touch points, such as quick phone calls post sign-up, responsive live chat features, perhaps the best research in the industry, including proprietary stock ratings, intuitive trading platforms, streaming live events via Schwab Live, and competitive commissions' costs.
Options traders will love Schwab's options platform that was built with the proficient options trader in mind, and features such as the all-in-one ticket trade feature. Plus on-the-go traders will find Schwab's mobile solutions, whether Smartphones, Tablets or Watches to be a pleasant user experience.
Charles Schwab Spotlight
CHARLES SCHWAB SPOTLIGHT

InvestorMint Rating

4.5 out of 5 stars

Promo: Get up to $500 cash with a deposit of $100,000+
Account Minimum: $1,000
Commissions: $4.95
Charles Schwab Customers
Charles Schwab pioneered low-cost trading that made it possible for the masses to access markets inexpensively, and the strategy of low-cost commissions combined with best-in-class customer service has resulted in Schwab managing well over $2 trillion in client assets.
Charles Schwab serves beginner traders and active, experienced traders equally well. Schwab's platforms include:
StreetSmart.com, which is web-based and best for beginners;
StreetSmart Edge, which is desktop-based; and
Trade Source, a website.
Schwab's options platform is designed for experienced options traders and includes advanced capabilities, such as Walk Limit that optimizes for the best National Best Bid or Offer (NBBO) price.
A wide variety of tradeable securities are supported to meet the needs of almost any trader across the spectrum:
Stocks
Options
Bonds
Mutual funds
Futures
Pink Sheets (OTCBB)
ETFs
For investors seeking life planning and retirement preparation advice, Schwab also has extensive support and resource capabilities. As a result, Schwab caters to not only the self-directed trader but the hands-off investor too.
Charles Schwab is an excellent fit for the following trader types:
Beginner traders
Hands-off investors
Options traders
Experienced traders
Retirees
Traders in need of quality research
Mutual fund and ETF investors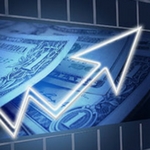 If you've struggled with trading techniques in the past and watched your mistakes affect your bottom line, you're not alone-but you can change that starting now!

I'm trading expert Thomas Wood and my e-guide, "Naked Trading Mastery" could give you the edge you need to make earning consistently easier than ever!

Get your free copy here!
Charles Schwab Promo Deal
Charles Schwab offers tiered cash rewards as high as $500 for deposits.
Earn a cash bonus of $100 with a deposit between $10,000-$24,999
Earn a cash bonus of $200 with a deposit between $25,000-$49,999
Earn a cash bonus of $300 with a deposit between $50,000-$99,999
Earn a cash bonus of $500 with a deposit of $100,000+
---
➤ Free Guide: 5 Ways To Automate Your Retirement
---
Charles Schwab Pros and Cons
Charles Schwab has an abundance of positive attributes going for it, including high quality research, excellent customer support, low commissions for the most part, mobile trading, and intuitive trading platforms.
Charles Schwab Pros
Charles Schwab Cons
✅ Industry-Leading Research: Schwab is known for its industry-leading research that stands head and shoulders above most of its competition, with Fidelity as the lone standout exception.
Unlike many competitors who leverage third party research alone, Schwab has its own proprietary equity rating system and an extensive staff of research experts along with third party research from Morningstar, S&P Capital IQ, Market Edge and others.
❌ Mutual Funds Costs: Despite competitive equity commissions costs, Schwab ranks among the most expensive platforms when it comes to mutual fund costs, pricing transactions at $76 per trade.
✅ Schwab Intelligent Portfolios: Charles Schwab's history of pioneering innovation continued with its launch of Schwab Intelligent Portfolios, a robo-advisor service, which charges no annual management fees nor account service fees.
❌ Real-time Manual Refresh: Mobile apps require manual refresh of real-time data. Watchlists do auto-refresh at 10 second intervals, but this somewhat defeats the purpose of real-time data.
✅ Options Platform: Schwab's acquisition of OptionsXpress extended its options capabilities to support experienced, active options and futures traders and features:

Virtual Trading
Advanced order entry
Options analysis of Greeks, risk and reward and more
Powerful screeners
Execution of virtually any options trading strategy via XSpreads

✅ Extensive List of Tradeable Securities: Charles Schwab supports an extensive list of tradeable securities:

Stocks
Options
Bonds
Mutual Funds
ETFs
Futures
Pink Sheets

✅ Commissions: At just $4.95 per stock trade and $4.95 + $0.65 per contract for options trades, Schwab ranks among the lowest cost online brokers.
Schwab also has low expense ratios for index funds and ETFs.
Sales charges on mutual funds that carry loads are waived.
Schwab also has a wide breadth of 200+ commission-free ETFs.
✅ Easy-to-Use, Powerful Trading Platform: Schwab offers numerous trading platforms:

TradeSource (website)
StreetSmart Edge (desktop)
StreetSmart.com (web)

StreetSmart.com is a good platform for beginner traders though is not as up-to-date as other platforms; it's based on Java which is not supported by Google Chrome or Microsoft Edge browsers.
TradeSource will attract experienced traders more so than StreetSmart.com. TradeSource has intuitive order forms for stocks, ETFs, and options and provides full access to research, technical analysis and portfolio management.
StreetSmart Edge targets more advanced traders with screeners, tools and a customizable interface, but is not as intuitive to use as other platforms.
Schwab's ETF Portfolio Builder tool allows investors create diversified portfolios based on risk tolerance.

✅Mobile Trading: On-the-go trading is possible via Smartphone (Apple & Android), Tablet (Apple only) and Watch (Apple only).
✅Customer Service: Schwab ranks among the best in the industry for its customer support with high touch points, fast responsiveness and accessibility via phone 24/7 as well as Live Chat, Email and local branch support.
Charles Schwab Securities
Other than Forex, virtually every other tradeable security is available through Schwab's options platform:
Stocks
Options
Bonds
Mutual funds
Futures
Pink Sheets (OTCBB)
ETFs
Advertisement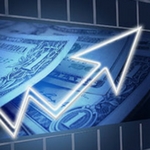 Here's something investment expert Nilus Mattive has never discussed publicly before...

He believes right now is the best time to consider putting some money into the cryptocurrency markets. Let him show you the seven big cryptos that could go to zero, as well as some of his favorite plays and strategies for 2023.

Watch this free video and see for yourself.
Charles Schwab Fees
Charles Schwab has an industry-leading fee schedule, particularly as it relates to options and stocks:
Security
Fees
Stocks
$4.95 flat fee
Options
$4.95 + $0.65 per contract
Mutual Funds
$76 per trade
Margin rate range
6.25% – 8.50%
Broker-assisted trades
$25 additional fee
Account Balance Minimum
$1,000
Fees
Inactivity Fees: $0
IRA Closure Fee: $50
Charles Schwab Platform Features
Type
Capability
Desktop
YES (SmartStreet Edge)
Web-based
YES (StreetSmart.com)
Mobile
YES (Apple and Android smartphones; only Apple tablets and Watch)
Virtual Trading
NO
Screeners
YES
(Stocks, ETF, Bonds, Mutual Funds, Options)
Customer support
Phone Support 24/7
Email Support
Live Chat Support
Real-time quotes
YES
Research
YES
(proprietary equity ratings, Morningstar, S&P Capital IQ, Market Edge, and more)
Chart Tools
YES
(> 30 indicators)
Commission-free ETFs
YES
(largest industry selection)
No-transaction-fee Mutual Funds
YES
(OneSource Funds)
Charles Schwab Summary
Schwab is a compelling choice as a one-stop solution for beginner traders, active traders, options traders, hands-off investors and just about every trader type in between.
Featuring 24/7 phone support, Live Chat, Email and local branch accessibility its customer support ranks among the best in the business. Schwab stands toe-to-toe with competitors like Fidelity and ETrade on commissions costs, high quality research, an extensive range of commission-free ETFs and powerful trading platforms.
Advertisement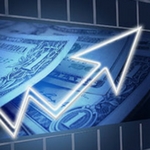 The next 10 minutes could change your life. We've recorded a special sit-down interview with a reclusive millionaire who details how he's closed out winning trade after winning trade throughout the volatility of 2022. In fact, he hasn't closed a single losing trade since 2016. Sounds impossible? It's not - and he'll prove it to you.

Click to see this exclusive sit-down interview