What is Stockpile? Stockpile is a discount brokerage firm that charges just $0.99 per trade. More than a standard trading platform that allows you to buy and sell shares for your own account, Stockpile also makes it possible to give gifts of stock.
In this Stockpile review, you will discover that it's as easy to give stock gifts as it is to buy Starbucks gift cards – but gifts of stock will probably last longer!
Just as you would buy a gift card that can be redeemed for coffee at Starbucks, so too can gift card recipients redeem Stockpile gift cards for shares of publicly traded company like Facebook and Amazon.
Stockpile stock gift cards are available for purchase online as well as offline in retailers like Safeway and Target.
Stockpile Reviews Spotlight
STOCKPILE SPOTLIGHT

InvestorMint Rating

3.5 out of 5 stars

Transaction Costs: $0.99 (to buy and sell stock)
Cost To Give e-Gift: $2.99 first stock plus 3% credit card/debit card + $0.99 for each additional stock
Cost To Give Physical Card: $4.95 → $7.95

via Stockpile secure site
Stockpile Fees & Facts
| | |
| --- | --- |
| Online Stock Gifts | Fast checkout online |
| No Minimum | $0 |
| Low Commissions | $0.99 per trade |
| Discount Stock Broker | Stocks & ETFs |
| Giftcards Offline Available | Safeway, Target etc. |
| User Experience | Easy to navigate site |
| Mobile App | iOS + Android |
| Account Types | Taxable, Custodial |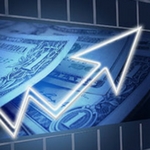 This has been one of the WORST years for stocks. But despite the awful trading conditions of the last eight months, I've delivered profit opportunities to my students like 22% on PBT after a week in the trade…And 31% on PEGA in only 8 days. I've JUST sent out a brand-new alert on a stock that's showing all the right signs of an impending breakout…

Click to Get the Trade and a Full Year of Stealth Trades for just $5 Today
How Does Stockpile Work?
Stockpile is essentially two businesses under one umbrella: a regular brokerage business and a stock gifting service. In this Stockpile review we'll concentrate mostly on how gifting stocks works.
How To Buy Stockpile Gift Cards
First, pick a stock you would like to give as a gift. The range of Stockpile stocks is as broad as you might expect on any other brokerage platform so you will be spoiled for choice.
Big name companies like Amazon, Google, and Facebook all feature on the platform, as well as thousands of less well known companies.
Exchange-traded funds that mirror the performance of an index, like the S&P 500, can also be given as gifts.
After you select a company on the online dashboard, a price chart of your stock will pop up.
Next, click the "Pick Stock" button.
We use Netflix stock to highlight how it works below.
You will then be invited to choose the gift amount, ranging from $25 to $100 – or you can enter another amount.
You are not restricted to giving a single stock gift. After selecting one stock, you can pick many others too.
Once you've made your picks, simply enter the recipient's email address as well as your own.
Finally, checkout with your credit card, debit card, or Paypal account and "voila", you just gave someone the gift of stock!
How To Redeem Stockpile Gift Cards
Recipients can redeem stock gifts as easily as they might redeem a gift card at a retail store.
Each Stockpile stock gift comes with a unique code.
By clicking the "Redeem" button from the Stockpile.com home page, the recipient can simply follow a few steps to set up a brokerage account where their stock gifts are waiting for them.
Stockpile FAQ: Who pays for the gift card?
In order for recipients to receive the full value of stock gifts, buyers pay the fees regardless of whether an electronic gift card or physical gift card is bought.
---
➤ Free Guide: 5 Ways To Automate Your Retirement
---
How Much Are Stockpile Fees?
Stockpile fees vary depending on whether you are buying stock as a gift for someone else or for yourself.
The cheapest way to buy stock is for yourself in a brokerage account.
If you purchase an e-gift card for someone else, it will cost a bit more. The most expensive gift card to purchase for someone is a physical gift card.
Stockpile Commission Costs
To buy or sell stock in your own Stockpile brokerage account, a transaction fee of $0.99 is charged regardless of whether you buy whole shares or fractional shares.
A $0.99 fee applies when selling stock also.
Fractional shares are a good option when you don't have enough money to buy a single share of stock but you also don't want your cash sitting idle in your account earning no money.
Some stocks like Google and Amazon trade north of $1,000 per share so Stockpile makes them more affordable by allowing traders to purchase fractions of a share.
Fractional Shares Example
Share Price: $1,000
Amount Available To Invest: $50
Because it costs $100 to buy a single share but only $50 is available to trade, a fractional share can be purchased.
The fee to purchase the fractional share is $0.99 so the total cost would be $50.99
How Much Does It Cost To Buy Using A Credit Card?
Stocks can be bought using credit cards too but the costs will factor in credit card processing fees of 3% in addition to the usual $0.99 charge.
So, if you want to buy $50 worth of stock, it will cost you $50 + $0.99 + $1.50 for a total of $52.49.
| | |
| --- | --- |
| Transaction Type | Fees |
| Buying Stock with Cash | $0.99 |
| Buying Stock with Credit Card | $0.99 + 3% |
| Selling Stock | $0.99 |
How Much Do Physical Gift Cards Cost?
As you might expect, it is more expensive for Stockpile to print out gift cards than to sell online gift cards, so physical gift cards bought in retail stores cost more.
Cost to buy a physical gift card: $2.99 plus a 3% credit or debit card fee.
For every additional stock bought, the cost drops to just $0.99 per stock but credit and/or debit card fees still apply.
How Much Does Stockpile Charge?
To calculate how much Stockpile charges, we'll use a "real-life" example.
Imagine your nephew loves athletic gear so you decide to buy him the gift of $100 of Nike stock that will probably hold its value much longer than buying him a $100 pair of Nike sneakers.
How much will it cost to buy Nike stock gift card?
$100 + $2.99 + $3 (credit card/debit card fee) = $105.99
Now, imagine you also give him the gift of $25 worth of Under Armor stock, the cost will be:
$25 + $0.99 + $0.75 (credit card / debit card fee) = $26.74
But what happens if your nephew has a sister, and you want to buy stock for her too?
No problem.
When you add more recipients to the same order, each stock you give them incurs a cost of $0.99 plus 3%.
So, if you give your niece $100 worth of Facebook stock, you would pay:
$100 + $0.99 + $3.00 = $103.99
Cost To Buy Stockpile Gift Cards At Retail Stores
If you want to give a physical gift card, it will cost you a bit more than an e-gift will set you back.
Physical Gift Card Cost: $4.95 to $7.95
These charges cover the costs of credit card and debit card fees, trading commissions, and the cost to make the physical gift card.
As the buyer, you pay these costs so that the recipient can redeem the full value of their stock gift.
| | |
| --- | --- |
| Gift Card Value | Cost To Purchase |
| $25 | $29.95 |
| $50 | $56.95 |
| $100 | $107.95 |
Advertisement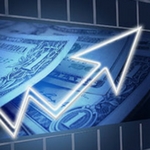 The Federal Reserve has a disturbing plan that is getting ready to roll out as soon as May. This is a lot more than printing trillions of dollars or manipulating interest rates. It's about every checking account, every purchase and every money transfer in America — including yours and mine. 

Click here to discover how to protect your money
Stockpile Gift Card Review: Pros and Cons
Stockpile has low transaction costs to buy and sell stock for an individual account, no minimum balance requirements nor ongoing maintenance fees, and caters to physical and electronic gift cards of stock. However, the cost to give a physical gift card is steep and, unlike other brokerage firms, a limited range of securities and account types is supported.
| | |
| --- | --- |
| Stockpile Pros | Stockpile Cons |
| ✅ Low Commissions: It costs just $0.99 to buy or sell stock – unless you wish to purchase stock via credit or debit card in which case a 3% surcharge is added. | ❌ Physical Gift Card Cost: For smaller gifts, the fees are steep. A $50 gift card would set you back $6.95 which is a hefty price to pay. |
| ✅ No Minimum Balance: No minimum cash balance requirement is in place. You don't even need to click on the Stockpile login button, you can check out as a guest when gifting stock. | ❌ Limited Securities: Stocks and ETFs can be purchased but options, futures, forex, and bonds are not available. |
| ✅ Give The Gift Of Stock: Prior to Stockpile, gifting stock would have required setting up a brokerage account for someone which in turn meant you needed to know their social security number. Stockpile makes it easy to bypass the hassle and still give a valuable gift for the long-term. | ❌ Limited Account Selection: Taxable and custodial accounts are supported, but trust, partnership, joint, retirement or other accounts are not supported. |
| ✅ e-Gifts and Physical Gifts: Both types of stock gifts are supported. | ❌ U.S. Residents: You must be a U.S. resident to be eligible to receive Stockpile gift cards. |
| ✅ Fractional Shares: You don't need to buy whole shares for gift recipients. Instead, you can simply buy fractions of a share in $25, $50, $100 increments, or other denominations that you choose. | |
| ✅ No Ongoing Fees: Recipients are not charged maintenance fees that would erode the value of the gift as time goes by. | |
| ✅ Stockpile App: Stockpile is available on your mobile phone whether iPhone or Android. | |
| ✅ Is Stockpile Safe?: Stockpile.com uses industry-level security protocols to protect your data and personal information. | |
Stockpile Securities & Account Types
Stockpile makes it easy to buy stocks and exchange-traded funds, but you should look elsewhere, such as thinkorswim or tastyworks, to buy options, futures, or forex.
Stockpile is a brokerage firm without bells and whistles. If you want to open a standard, taxable brokerage account to buy stocks and ETFs, Stockpile can do that for you. You can also set up a custodial account for a child.
However, buying more complex securities, such as options and futures, or doing so in an IRA, Trust, or Partnership account is not possible.
Although the platform options are limited to buy more exotic securities, Stockpile is a specialist in gift cards for stocks, and while it may not earn top marks as a brokerage firm overall, it wins 5-stars for its specialty area.
Stockpile Platform Features
Type
Capability
Web-based
YES
Mobile
YES
(iOS & Android)
Securities
Stocks & ETFs
Account Minimum
$0
Account Types
Taxable & Custodial
Customer Support
Phone & Email
Stockpile Review Summary
Stockpile is unique among stock trading platforms in that it offers stock gifts cards. This service allows you to purchase gift cards worth $25 or more so that your recipient can buy stocks.
There's also a ton of educational information on Stockpile's site to help gift card recipients understand the fundamentals of investing before they redeem their gift cards.
Stockpile Makes It Easy To Give The Gift of Stock
Stockpile was founded in order to make it easier for people to buy stocks as gifts. Instead of having to buy actual shares of stock, you just buy a gift card and your recipient can use it to buy the stocks of their choice!
This is easier for you and easier for them, as you don't have to buy the stocks yourself or transfer them to your intended recipient and they don't have to worry about whether they approve of the company you've chosen to invest in on their behalf.
Great Gift For Kids
Stockpile's founder came up with the idea when he was thinking about a way to give kids the gift of stock. The Stockpile gift cards program makes it easy to do this.
All you have to do is buy the gift card and give it to the child. Just make sure your recipient's parents are on board first, as they will have to open a custodial brokerage account in order to redeem the gift card.
E-Gifts and Printed Gift Cards Both Available
E-gifts are convenient. You just have to put in the recipient's email address and then he or she can sign up online at Stockpile to redeem the card.
But if your recipient doesn't have an email account or doesn't trust online services, you can also purchase a printed gift card.
Stockpile charges a printing fee if you opt to get a physical card, making e-cards slightly less expensive.
Low Cost
Stockpile is one of the lowest-cost trading platforms around.
When you purchase a gift card, you pay a fee of $2.99 for the first stock and .99 for each additional stock, and your recipient will pay only .99 each time he or she sells a stock at Stockpile.
There are no annual fees for opening or maintaining a brokerage account at Stockpile and trading fees are super low, making it easy to trade using this platform.
The Bottom Line
As a broker, Stockpile is meant for investors who are content to buy stocks and exchange-traded funds.
For hardcore traders who want feature-rich chart studies, research, tools, simulators, virtual trading platforms, options, futures, and forex, it is best to look elsewhere such as tastyworks or thinkorswim.
Behind The Scenes: The Stockpile Story
When Stockpile founder Avi Lele had the idea to give his nieces and nephews the gift of stock over the holiday season, he found the prices of two stocks he wanted to give, Apple and Google, were too pricey – a single share cost hundreds of dollars.
Plus, it was such a hassle to figure out how to buy stocks for kids because you needed to set up a brokerage account for them and you needed to know their social security numbers.
Avi simply gave up and bought toys for his nieces and nephews.
But he never gave up on the idea that buying stocks for loved ones should be easy, whether grandparents buying stock for grandchildren or parents giving kids the gift of stock as stocking stuffers to learn the value of investing for the long-term.
Advertisement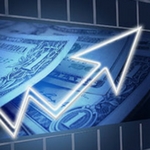 The #1 income play for 2023 is NOT a stock, bond or private company... Rather, it's a little-known alternative investment that could hand you big monthly income from oil and gas.

Find Out What It Is Right Here