Attention Publishers!
Grab These FREE Widgets
That Your Audience Will Love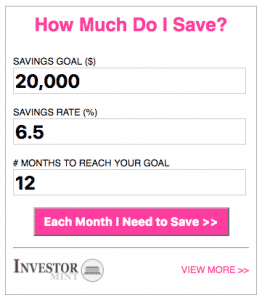 How Much Should I Save?
Calculating how much you should save now can
help you get to a better retirement faster
Copy/Paste the following code to your site:
<iframe src="https://investormint.com/wp-content/widgets/how-much-should-i-save/?aff=ADD-YOUR-NAME-HERE" width="365" height="415" frameborder="0"></iframe><br/><a href="https://investormint.com" style="font-10px;">Provided by Investormint</a>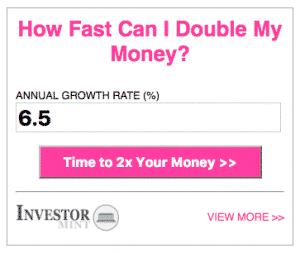 How Fast Can I Double My Money?
Calculate how long it takes to double your money
with a specific annual growth rate
Copy/Paste the following code to your site:
<iframe src="https://investormint.com/wp-content/widgets/how-fast-can-i-double-my-money/?aff=ADD-YOUR-NAME-HERE" width="365" height="415" frameborder="0"></iframe><br/><a href="https://investormint.com" style="font-10px;">Provided by Investormint</a>