YieldStreet provides access to alternative investments previously used only by hedge funds, institutions, and the ultra-wealthy. It offers a range of alternative products that cover real estate, marine, commercial, and even art instruments all in one convenient platform.
Yieldstreet offers accessible funding option for all types of investors. Its Prism Fund, for example, is a managed fund that invests in alternative assets such as real estate to potentially produce higher returns than traditional stocks.
The firm has been a hit with investors, and was ranked among the most rapidly expanding financial services firm in the Inc. 500 list in 2019.
As of now, YieldStreet investors have invested just over $1.9 billion on the platform.
How Does YieldStreet Work?
With YieldStreet, you can choose from a variety of crowdfunding opportunities. Investments range across many different asset classes including Real Estate, Marine, Legal, and Commercial.
For each opportunity, the company calculates its expected yield based on market data and analysis.
When you log into the platform, you can browse all the investment opportunities available by category. Then select which opportunity you would like to fund and complete your investment in just a few minutes.
Each opportunity lists details such as the investment type, the company's location and industry, product details such as annualized yield or expected return, and specific terms of the offering.
YieldStreet also offers its own take on what is to like about the investment and the expected return.
YieldStreet.com SPOTLIGHT

InvestorMint Rating

4.5 out of 5 stars

Accounts Payable Automation
Syncs with Accounting Software
High ROI on Price Vs Time Savings

via Yieldstreet.com's secure site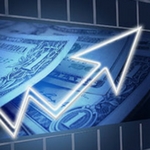 The #1 income play for 2023 is NOT a stock, bond or private company... Rather, it's a little-known alternative investment that could hand you big monthly income from oil and gas.

Find Out What It Is Right Here
What Makes YieldStreet Different?
Many crowdfunding platforms offer investment opportunities in specific asset classes like Real Estate or Art. YieldStreet provides a variety of asset classes that investors can choose from to better diversify.
For example, you might want the income stream that comes with fixed-income investments like corporate preferred bonds but also the exposure to commercial real estate deals.
Or perhaps you are looking for opportunities in both private business credit and exotic art? Whatever your investment preferences, YieldStreet is likely to have something tailored to your preferences.
Advertisement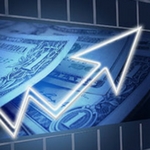 Official tax return reveals how one trader nabbed annual gains of 228%, 309% and 339%. His tax return was released online, exposing this simple trading technique used to pocket nearly half a million in profits.

Click here to see the official tax return before it is deleted...
YieldStreet Features
YieldStreet has many features that make it stand out from other crowdfunding platforms, such as:
Flexible Investing
Investors can select among many different asset classes, including Real Estate, Marine, Legal and Commercial.
Risk Mitigation
Investing in alternative assets comes with a higher risk than traditional stocks and bonds. YieldStreet allows you to invest alongside the Fund, mitigating your risks by diversifying across multiple sectors for each deal.
Investments Backed by Collateral
Debt investments are backed by assets that help protect your principal.

This can be commercial real estate or technology assets. Collateral helps investors protect their investments by minimizing their downside risk.

Real-time Transparency
You can keep track of your investments and receive regular updates about them through an open-book approach that provides real-time transparency into how investments are performing based on the market movements via a dashboard display which is accessible on any device.
Typically Low Stock Market Correlation
Debt is typically less correlated with the stock market than equity.

Low stock market correlation is attractive because it allows investors to reduce the overall volatility of a portfolio. 

Short Durations
Debt instruments typically have shorter durations, which means they don't have to be held as long before investors can access funds.
Low Minimums
Many debt opportunities on YieldStreet are available with minimums as low as $500. This low barrier to entry allows investors to "get their feet wet" and test out the platform with a small initial investment.
100% Transparency
YieldStreet offers 100% transparency about every single deal they list, so you know exactly what kind of return you're going to be getting as well as how much risk is involved.

Because this data comes directly from each deal origin/sponsor themselves, there's no guesswork as to how much risk is being assumed.
---
➤ Free Guide: 5 Ways To Automate Your Retirement
---
Multi-asset class fund
YieldStreet offers a unique fund where investors can create their own customized debt and equity investments portfolio to meet their individual investment needs.
Short term notes
Investors can select offerings with term lengths as short as three months.
Short-term notes are enticing for investors who are looking to diversify their portfolios if they already hold longer term, higher yielding instruments.
Single asset class offerings
Single-asset class funds are easy to understand and provide opportunities for high diversification.
Structured notes
Structured Notes are popular investments for many sophisticated investors.
High-interest wallet account
FDIC-insured 0.2% interest wallets help investors maximize interest earnings.
Different Investing Options
Ways to invest with YieldStreet:
Direct investments
Direct investments are a straightforward way to invest on the platform. With direct investments, investors can choose from a diverse suite of investment opportunities across asset classes.
As an accredited investor, you have access to:
Residential and commercial real estate
Oil tankers and large shipping vessels
Blue-chip art market
Prism Fund
The Prism Fund is designed to provide exposure to various asset classes, seeking to create income and capital appreciation for investors.
Asset investment allocation emphasizes income-generating opportunities across several different categories, including fixed-income instruments or cash flow-backed investments like real estate equity shares, for example.
Key elements of the Prism include:
-Quarterly distributions
Distributions are set to be made every quarter and will be based on the authorization of the Board of Directors.
The benefits of reinvestment accrue via a Dividend Reinvestment Program (DRIP). Dividends get automatically reinvested into more shares.
Prism will be closing down in the next few years. When the Fund shuts its doors in March of 2024, all asset will be sold, with all profits being distributed among investors who held their investments during that time frame and getting another chance to invest in the next Prism fund.
-Transparent Fee Structure
The management fee is 1.5% per year, with no load or redemption fees charged on invested assets and expenses only applied when money has been put into the market.
-Limited Liquidity
Each quarter the Fund offers to buy back shares from existing investors, subject to approval by the board, and limitations are written in its prospectus.
YieldStreet Wallet
YieldStreet wallets are an investment account that's insured by the Federal Deposit Insurance Corporation (FDIC). The interest rate on these accounts typically remains very low.
YieldStreet's wallet account is an attractive way to fund retirement. With this service, you can invest in IRAs without worrying whether money will be taken out before maturity.
Advertisement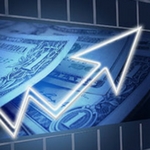 Biden's disturbing new government program may be worse than Obama's. You are at risk for having your bank account frozen. A former bank regulator is blowing the whistle on Biden's frightening plan to take over your money.

Discover the immediate steps you need to take now.
YieldStreet Pros and Cons
YieldStreet Pros
YieldStreet Cons
✅ Transparent Fees: YieldStreet has a very transparent fee structure that's easy for investors to understand. With the fees broken down into their essential parts, investors can see exactly how much it will cost. These include:

sales charges,
management costs, and
trading costs.

So there's no confusion about what your money is going through before getting where it's supposed to go. This helps cut back on some hidden expenses while also ensuring more capital goes towards actually producing returns.

❌ Higher Risk: Collateralized debt obligations are investments with a higher risk of default, so if you invest with the understanding that there's a chance your money may not come back, then this is the right platform for you. Since the platform curates investment opportunities, the chances of default are low. However, even without default, collateral may lose value.
✅ Low Minimum Investment: The minimum investment is $500, which means you don't have to be a millionaire to get started. This makes it easier than ever before for anyone and everyone with small amounts of funds available to put their savings towards investments.
❌ Accredited Investor Selections: YieldStreet has many investment opportunities available only to accredited investors. If you're not an accredited investor, you'll need to look into the Prism fund to find options available. The criteria for accredited investors are the same as SEC guidelines, and you should be making a minimum of $200k per year.
✅ Multiple Assets: YieldStreet is one of the few platforms that offers investors access to various assets. This platform invests in everything from real estate, legal, finance, art, and marine assets, so you can diversify your portfolio with ease.
❌ IRA Limitations: If you want to open an IRA, there are some limitations. Unlike other platforms that integrate with various third-party IRA custodians, YieldStreet can only connect to your IRA if it's held by the same custodian they are using. This means you'll have to open an account and only invest through YieldStreet if you want a self-directed IRA.
✅ Short Term Options: YieldStreet has short-term investment options that are available for customers with low-risk tolerance. This makes it easy to put your money down in ways where you can get out quickly if needed without compromising on the returns at large.
❌ Multi-Year Commitment: Many opportunities found on YieldStreet are long-term investments, so investors will need to commit for at least two years. To cash out early, it's best to invest elsewhere.
✅ Proven Scalable Platform: YieldStreet investors have invested just over $1.9 billion on the platform.
❌ Multi-Year Commitment: The investments through YieldStreet can be illiquid, which means they're not as easy to turn into cash without penalty. This is especially the case with real estate and other physical assets that take time to sell or liquidate, so this platform isn't for you if you need your money quickly.
YieldStreet Fees
Investors can expect to pay 1%-4% for any open position with an annual management fee. This is competitive compared to other platforms, but it's still worth looking into as there may be less risk involved in this type of investment than in others.
YieldStreet and Taxes
The Prism Fund, which is available to all non-accredited investors, uses the 1099-DIV tax form. This is similar to the tax associated with stock index funds and ETFs.
All investment products will receive a 1099-DIV or K-1 tax form at the end of every tax year.
Is YieldStreet Reliable?
The Better Business Bureau has given YieldStreet an A+ rating. When a company is evaluated, they use this grade range to determine if their customer service stands out from other businesses in its industry that provide similar services. Having been rated A+, investors can take this is as a great sign of customer service.
While this is a good indicator of reliability, the firm has not been around for very long, so its track record is limited. YieldStreet was founded in 2015, and it's still growing which means that many clients haven't had their investments reach fruition.
It's essential to perform your own due diligence when choosing an investment platform, whether it's YieldStreet or any other company you're considering.
Is Alternative Investing Right For You?
Due to its unique set of investment opportunities, YieldStreet is a good fit for investors looking for diversification and yield.
There are many different types of debt investments that can offer varying levels of risk with corresponding yields, which makes it a desirable option for sophisticated investors who seek higher returns than they might get by putting their money in traditional interest-bearing accounts or government bonds.
Investing in alternatives does come with an increased level of risk. Still, YieldStreet offers many opportunities to mitigate that risk by pursuing legal action in the event of a borrower defaulting or ensuring collateral per each investment.
However, it is essential to know that even with these mitigation tactics to lower risk, it's still possible in rare cases that an investor may lose out on their principal investment.
A relatively new (since 2015) product, YieldStreet Investments offers higher returns with higher risk for those looking to diversify their portfolio. It is important to bookmark that investments with YieldStreet are illiquid and may take months to receive distributions, so YieldStreet is an excellent option for those with more advanced investment knowledge or with an already sizeable portfolio who don't need cash in the immediate future. Those who are risk-averse or just starting in investing may want to consider an alternative investment option with a lower risk profile.
The main advantages of investing in alternatives are: 
Diversification: YieldStreet offers many different types of investments and options to choose from.
Suitability: YieldStreet can be a good fit for those with more advanced investment knowledge who don't need their money urgently, as the platform is illiquid. This helps to mitigate risk by ensuring that investors do not have access to their principal until it has been paid out.
Higher Profits: Alternatives are known for having higher yields than more traditional investment opportunities.
Seasoned Investors: Alternatives investments tend to be ideal for those who already have significant knowledge about investing who are looking to diversify their portfolio.
Access to unique investments: Access to debt investments that the average person might not have a chance to invest in otherwise.
The Future of YieldStreet
The company has already positioned itself as a leader in the alternative investment market and continues to grow at an impressive rate.
It's one of the few platforms to embrace technology in the finance world and has its own mobile app for iOS and Android.
YieldStreet Alternatives
YieldStreet isn't the only investment platform offering alternative investments. Other popular platforms include RealtyMogul, which provides real estate and private equity opportunities to non-accredited investors through its online marketplace model with a flexible flat fee structure.
Venture capitalists are another source for high-risk/high reward investing, also known as angel investing in startups or small businesses that need an infusion of capital to get off the ground. Many accredited individuals invest this way, but some alternatives are available, like AngelsDen, where members can connect directly with entrepreneurs who want funding from angels rather than venture capitalists.
Direct competitors to YieldStreet may include:
iCapital Network
iCapital Network is a direct competitor to YieldStreet and offers many of the same investment opportunities but with a slightly higher minimum required deposit.
Fundrise
Fundrise is another investment platform that allows investors to buy into commercial real estate investments. Minimum investments are significantly lower with Fundrise, at $10.
Masterworks
Masterworks is a peer-to-peer lending investment platform that allows investors to invest in fine art and other high-end collectibles, including vintage guitars.
Vinovest
Vinovest allows wine lovers to invest in high-end, rare wines and receive a portion of the wine's future sale price.
YieldStreet Review: Conclusion
There are many different types of debt investments that can offer varying levels of risk with corresponding yields, which makes it a desirable option for sophisticated investors who seek higher returns than they might get by putting their money in traditional interest-bearing accounts or government bonds.
Investing in alternatives does come with an increased level of risk. Still, YieldStreet offers many opportunities to mitigate that risk by pursuing legal action in the event of a borrower defaulting or ensuring collateral per each investment.
If you are looking for a way to diversify your portfolio and increase returns, YieldStreet may be a great option.
Advertisement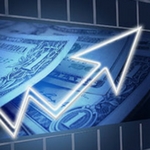 Do you know how to read the candlesticks on your chart? If not don't worry. Chris Pulver created an ebook, Candlestick Cheat Sheet, that can teach you, in layman terms, the 10 most powerful candlestick patterns. It's a great start for those that are new to Forex and may want to trade on the conservative side when starting out.

Click here to download your copy now