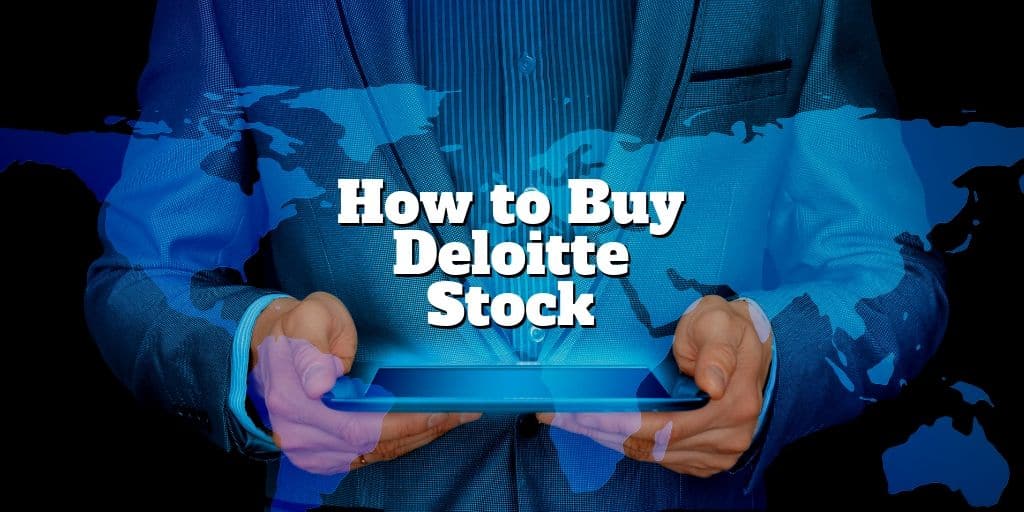 If you're an investor, it's a near certainty that you've heard of the professional services provider Deloitte.
As one of the largest and oldest professional services businesses in the world, Deloitte has attracted considerable attention for its profitability, service quality and even as a leading employer.
The problem for profit-oriented investors is that this market leader is not listed for purchase on a public stock exchange. Here's what you should know about Deloitte and some of the top publicly traded alternatives whose shares you can buy on the open market.
Is Deloitte Public or Private?
Deloitte is a large accounting and business financial advisory professional services network that operates in 150 countries worldwide. It specializes in tax, accounting, auditing and risk advisory services.
It is also among the oldest consulting businesses still in operation today, with a history that extends back to 1845. Though it was originally a service provider specializing in the railway industry, Deloitte has grown into a global financial advisory powerhouse and the world's largest accounting network.
In addition to its its core financial advisory services, Deloitte also offers management, technology and strategy consulting services to enterprise and government customers. Industries served by the network include healthcare, automotive, technology and insurance.
As of the fiscal year ending in May of 2018, Deloitte reported global revenues of $43.2 billion and employed some 286,000 financial professionals. That revenue report, the most recent as of this writing, marked the ninth straight year of growth for the company and represented an 11.3 percent increase over the previous year's total.
But if you want a share of those revenues and profits, you'll be disappointed. Deloitte is not public but instead remains a private company.
Why Can't You Buy Deloitte Shares?
Unfortunately for investors, Deloitte is privately owned and does not offer shares to the public.
Though there was brief speculation in 2002 that the network's consulting branch could go through with an IPO, the decision was ultimately made to spin the consulting company off as another privately owned entity.
Since then, there has been no progress toward a public offering connected with Deloitte, and it appears that the company intends to remain private for the foreseeable future.
That means you can't enter your tastyworks brokerage account and start buying shares. In fact, the only way to own a piece of the company is likely to join it as part of a career choice and rise to the rank of partner.
tastytrade SPOTLIGHT

Investormint Rating

4.5 out of 5 stars

Commissions: Closing trades for Stocks & ETFs and Options are commission-free
Account Balance Minimum: $0
Commissions: $0 flat rate for stocks

via tastytrade secure site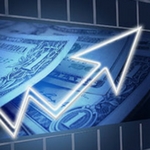 Rising interest rates...Skyrocketing inflation...Exploding debt...A looming recession...It's no wonder Americans are becoming more and more concerned about their savings and investments. That's why I wrote my newest report…This FREE REPORT shows YOU how you could protect your retirement savings before it's too late. Request your free report today and learn how you could protect everything you've worked for!

Request Your FREE Ben Stein Report Today!
Are Other Major Accounting Companies Publicly Traded?
Deloitte is one of a group of professional accounting firms frequently referred to as the Big Four.
The other three members of this exclusive group are PricewaterhouseCoopers (PwC), Ernst & Young and Klynveld Peat Marwick Goerdeler (KPMG).
Another firm, BDO international, rounds out the list of the five largest accounting networks in the world.
Like Deloitte itself, however, these remaining firms are not listed publicly on any stock exchanges.
---
➤ Free Guide: 5 Ways To Automate Your Retirement
---
Publicly Traded Deloitte Stock Alternatives
Although you can't purchase shares in Deloitte or any of the other Big Four accounting firms, there are a few promising alternatives for investors who are looking to add professional services companies to their portfolios.
One of the top consulting service stocks is FTI consulting, which provides general business advisory services. Although FTI has attracted a bit of negative attention in recent months due to company insiders selling off shares, the firm is generally seen as a stable and reliable option for investors.
Another major player in the business consulting space that lists itself publicly is the Huron Consulting Group, a firm that provides businesses with technology and analytics services.
With an expected earnings per share growth rate of 13.5 percent over the next 3-5 years, Huron Consulting Group may offer growth-seeking investors a good option for consulting exposure.
If you are looking for business consulting stocks with a promising history of recent growth, shares of Navigant Consulting may appeal to you.
Though little-known, Navigant managed to increase its share price by 47 percent over the previous three year period. This explosive growth may finally have stalled out, though, as the price per share has seen downward pressure in recent months.
A final popular option in the professional consulting industry is Gartner. Offering technology and business consulting services, Gartner is a well-known power in its industry.
Hedge funds have been less bullish on Gartner recently, but the company's long history, strong reputation and technology exposure still make it a favorite of some investors and institutions.
>> Is It Time To Buy Cargill Stock?
When to Invest in the Professional Consulting Sector
The last few years have been particularly good for professional consulting companies due in large part to the domestic growth spurred by the corporate tax cut signed into law in 2017.
As manufacturers, retailers and other businesses grow with the broader economy, consulting companies experience greater demand for their services. As a result of this dynamic, investors are likely to see the greatest returns on consulting stocks during periods of economic expansion.
With that said, there are certain types of consulting companies that could hold up reasonably well if a recession occurs. Technology service providers would likely remain strong, as they meet essential demands that many businesses may not be equipped to meet on their own. An example of a consulting firm that is expected to do well in the next recession for this reason is Accenture, which focuses heavily on cloud services.
Despite growing signs of a potential global slowdown, most experts believe that the American economy will remain strong for at least the remainder of this year, leaving some room left for consulting firms to grow. If you choose to invest into these companies, though, it is worth noting that a recession is considered likely by 2021.
ROBINHOOD

InvestorMint Rating

4 out of 5 stars

Stock, ETF, Crypto Commissions: $0
Account Minimum: $0
Robinhood Gold: Tiered monthly fees
>> Want To Buy Shares Of Elon Musk's SpaceX?
>> Chow Down On Five Guys Stock
Advertisement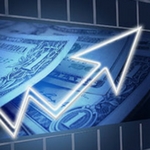 Here's something investment expert Nilus Mattive has never discussed publicly before...

He believes right now is the best time to consider putting some money into the cryptocurrency markets. Let him show you the seven big cryptos that could go to zero, as well as some of his favorite plays and strategies for 2023.

Watch this free video and see for yourself.