Charlotte Casiraghi's pedigree is impeccable, but the brunette beauty would rather be known as an equestrian sports ambassador, a magazine editor, and a film producer than as the person who's 11th in line to the throne of Monaco.
Casiraghi, who is the daughter of Caroline, Princess of Hanover, and the Italian industrialist Stefano Casiraghi, is the granddaughter of one of the most famous Hollywood stars of all time: the legendary Grace Kelly.
Casiraghi inherited her perfect bone structure from her grandmother as well as Kelly's height. Like her grandmother, Charlotte Casiraghi is 5 feet, 7 inches tall.
Casiraghi is proud of her family and her heritage, but she is prouder still of her work as a journalist, as an equestrian, and as the mother of two sons, 5-year-old Raphaël and 6-month-old Balthazar.
Even with these accomplishments, how did Charlotte Casiraghi's net worth grow to an estimated $32 million?
Charlotte Casiraghi: Monaco's Royal Princess
Charlotte Casiraghi was born on August 3, 1986, in Monaco. At that time, Prince Rainier, Casiraghi's maternal grandfather, ruled the tiny Mediterranean principality, which is less than the size of Manhattan's Central Park. Princess Caroline had decided to make Monaco her family's home so that she could help her aging father, Prince Rainier, with his various duties as Monaco's monarch.
Princess Caroline had been unlucky in her first marriage, but with her marriage to Stefano Casiraghi, Charlotte's father, she seemed to have found her perfect match.
Caroline and Stefano's oldest son, Andrea, had been born in 1984; after Charlotte's birth, the couple went on to have another son, Pierre, who was born in 1987.
Stefano Casiraghi became involved in various business ventures in Monaco. He maintained a majority interest in the Monaco-based construction company Engeco, and he worked in the fashion industry as a director of Christian Dior's Monte Carlo boutique.
He was also a dealer in luxury real estate, including 3,000 apartments in Monte Carlo.
Stefano's real passion, though, was powerboat racing. In 1984, he set a record for speed on Lake Como by revving his boat's engine up to 172 miles per hour. He had participated in more than 80 speedboat races over the course of 20 years and had won the World Championship in 1989.
Stefano was well aware of the risks that powerboat racing involved, but as he once told an interviewer, "I believe one should live life to its fullest."
Tragedy struck on October 3, 1990, when Stefano Casiraghi's 42-foot catamaran, Pinot di Pinot, smashed into a wave near Cape Ferrat off the coast of Monaco.
The watercraft was speeding at 108 miles per hour. Though his co-pilot survived the accident, Stefano died almost instantly. Princess Caroline of Monaco became a widow at 33 years of age.
Charlotte Casiraghi was only 4 years old when her father died, but she still remembers that day and how the tremendous sense of loss shaped the following years.
In October 2019, Casiraghi told an interviewer that she thought she had inherited something from her father: "Losing someone, somehow, makes you take on that courage, to get over the anguish and fear that it provokes. I could say my dad gave me courage."
To shield her children from prying members of the press, Princess Caroline moved her family to Saint-Rémy-de-Provence.
Charlotte lived in the tiny, pastoral French village until 1990. That year, Princess Caroline married Prince Ernst August of Hanover, and the family moved to Fontainebleau, a suburb just outside Paris.
Though she may have earned significant prize money while riding for five years with the Global Champions Tour, Casiraghi is believed to have inherited most of her fortune from the estate of her father, who died when she was just 4 years old.
>> What Is Carrie Underwood's Net Worth?
Where Did Charlotte Casiraghi Grow Up?
Charlotte Casiraghi started school when she was just 2 years old. Her parents sent her to Les Dames de Saint Maur, which is a Catholic school that follows the teachings of St. Francis of Assisi and Nicolas Barré.
While living in Saint-Rémy-de-Provence after her father's death, Casiraghi attended the École de la République, which was part of the French state school system.
After her mother's remarriage, Charlotte attended the Lycée François-Couperin in Fontainebleau. It was here that she met Robert Maggiori, a philosophy teacher with whom she subsequently wrote a book entitled "Archipelago of Passions," which was published in 2019.
Casiraghi loved learning and had her heart set on attending the École Normale Supérieure in Paris, which accepts only the very brightest French students.
She spent an entire year doing a course of study at the Lycée Fénelon in the St-Germain-des-Près district of Paris to prepare for the written test she'd have to pass in order to be admitted to the École Normale Supérieure. Unfortunately, she did not pass the written exam.
So, instead, she attended Paris-Sorbonne University from which she graduated in 2007 with a "license of philosophy", which is the equivalent of a bachelor's degree.
Casiraghi was deeply drawn to the study of philosophy. She found that thinking about fundamental issues such as life, death, love, and justice helped her quell some of her own deep-rooted anxieties and provided an actionable framework for the many ways she hoped she could help improve the world.
While she was at Paris-Sorbonne University, Charlotte completed two internships, which introduced her to the world of professional writing. The first was at the publishing house of Robert Laffont in Paris, and the second was with the British newspaper The Independent.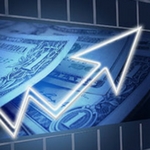 Finally released to the public, trading guru Dave Aquino's guide, "The Options Trading Accelerator Method", reveals how Wall Street's big lie has stopped traders with small accounts from reaching their full potential and how his student favorite trading method could change that!

Click here to keep reading…
How Much Is Charlotte Casiraghi Worth?
Insiders estimate that Charlotte Casiraghi is worth in the neighborhood of $32 million.
---
➤ Free Guide: 5 Ways To Automate Your Retirement
---
How Much Does Charlotte Casiraghi Earn?
It's likely that Charlotte Casiraghi inherited a considerable sum from her father; in fact, a sizeable portion of her $32 million bank account undoubtedly comes from that inheritance.
Casiraghi has also held some high-power jobs, and chances are they brought in some serious income, although the exact amounts are not part of the public record.
In 2012, she became the face of the fashion house Gucci in a worldwide advertising campaign.
That same year, the French version of Vogue magazine featured Casiraghi's face on its cover as well as in a 24-page spread inside the magazine.
Casiraghi must have been paid a pretty penny for this desirable modeling assignment, but it probably did not add up to $32 million.
>> What Is Mariah Carey's Net Worth?
Charlotte Casiraghi Champion Horse Rider
Charlotte Casiraghi started riding horses when she was 4 years old. In the same way that powerboating had been her father's sport, show jumping became Casiraghi's sport.
She took some time out from the sport in 2005 when she started studying seriously for her École Normale Supérieure entrance exams but began riding again in 2009.
At the age of 23, Charlotte became a rider with the Global Champions Tour in 2009. The Global Champions Tour brings together the top 30 competitors on the Fédération Equestre Internationale (FEI) jumping circuit.
That year, the tour started in Valencia, Spain, and ended in Rio de Janeiro in late August, and Casiraghi was sponsored by the Gucci fashion house.
Casiraghi even invented a new Global Champions Tour event, the Pro-Am Cup, which is a competition between professional and amateur riders.
Casiraghi continued participating as a rider with the Global Champions Tour until 2015. These days, however, she only rides when the Tour is making its Monaco stop.
The Global Champions Tour offers a purse to its winners. In 2019, this purse reached $12 million. It is quite possible that some of Charlotte Casiraghi's $32 million fortune came from the prize monies she earned while competing on the equestrian circuit.
>> How Much Does Anthony Hopkins Earn?
Advertisement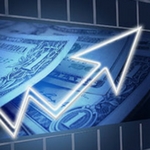 During and after the Great Financial Crisis of 2008, 485 U.S. banks went under. Here at Weiss Ratings, we warned about 484 — an accuracy rate of 99.8%. Now, we have a new warning. But this time, it's not just about a few hundred banks … it's about nearly every single bank in America …

Get all the details here
Charlotte Casiraghi: Journalist
Charlotte Casiraghi has written for a number of magazines, including the international fashion magazine AnOther; a periodical called Above that is dedicated to sustainability issues; and the Sunday supplement of the British newspaper, The Independent.
In 2009, Casiraghi became an editor-at-large for Above. She wrote and edited many well-received pieces for the magazine, including interviews with fashion designer Stella McCartney and Italian essayist Roberto Saviano.
In the fall of 2009, Casiraghi conceived an idea for her own publication; Ever Manifesto would be a magazine that promoted sustainability throughout the fashion industry.
The magazine would explore the fashion industry's detrimental impact on the environment and discuss ways that the fashion industry leaders could become more environmentally conscious. The first issue of Ever Manifesto was distributed for free during Paris Fashion Week in 2009.
In 2019, Charlotte Casiraghi co-authored a book with her former philosophy teacher, Robert Maggiori.
Although the book, "Archipelago of Passions," was not a foray into journalism, it did explore philosophical issues that Casiraghi had often written about in her journalism days.
>> What Is Mike Rowe's Salary?
Charlotte Casiraghi Films
Charlotte Casiraghi has never been interested in acting, but she is interested in bringing compelling stories to life.
In 2014, she bought the rights to Rwandan novelist Scholastique Mukasonga's book "Our Lady of the Nile."
The novel tells the tale of a Catholic boarding school for girls and explores the social and racial conflicts that eventually led to the 1994 Rwandan genocide.
The film version of the novel will be released in 2020. Casiraghi served as an executive producer on the project.
>> How Did Ben Affleck Make So Much Money?
Charlotte Casiraghi Husband and Kids
Charlotte Casiraghi married her husband Dmitri Rassam on June 1, 2019.
Dmitri is a film producer; his work includes Netflix's "The Little Prince" as well as the drama "Escobar: Paradise Lost" starring Benicio del Toro.
Dmitri's mother, Carole Bouquet, is a former Bond Girl and a friend of Princess Caroline, Charlotte's mother.
Reportedly, the two pals had been scheming for years when they finally introduced Charlotte to Dmitri in the spring of 2016.
By all reports, Charlotte and Dmitri became engaged more than a year before their actual wedding.
Charlotte became pregnant with the couple's son Balthazar, however, and the couple decided to delay their wedding. Balthazar Rassam was 6 months old before his parents tied the knot.
Charlotte also has an older son, Raphaël Elmaleh. Raphaël's father is the Israeli actor Gad Elmaleh, whom Charlotte dated between 2011 and 2015.
>> How Much Does Charlie Sheen Make?
Advertisement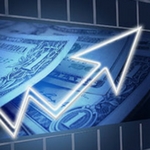 Here's something investment expert Nilus Mattive has never discussed publicly before...

He believes right now is the best time to consider putting some money into the cryptocurrency markets. Let him show you the seven big cryptos that could go to zero, as well as some of his favorite plays and strategies for 2023.

Watch this free video and see for yourself.