The selection of robo-advisors has vastly increased since Betterment and Wealthfront launched in 2008. Robo-advisors compete on many more dimensions than simply fees, including:
Automated investment management
Human advice
Tax-loss harvesting services
Financial calculators
Tax-coordinated portfolios
Goal-based investing
Customer support
Financial tools
Socially responsible investing
Gender-focused platforms
Thematic investing
With so many factors to consider, what is the best robo-advisor overall? We researched the leading robo-advisors to compare management fees, expense ratios, account selections, minimum required balances, selection of funds, human advice, customer support, social impact investing choices, tools and navigability. And after weighing up all those factors, our top robo-advisor pick is Betterment.
Best Robo-Advisor Overall
Betterment has low fees, makes human advice accessible, caters to goal-based financial planning, socially responsible investing, and has a friendly interface that is easy to navigate.
Our top pick among robo-advisors is Betterment. Weighing up the factors most important to investors, Betterment comes out on top despite stiff competition from rivals such as: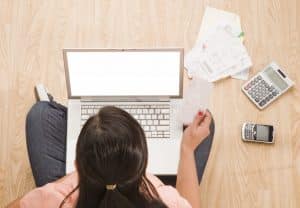 Whether you are a hands-off investor or prefer some extra hand-holding, Betterment caters to your needs at a cost that is hard to beat.
A fully automated investment management solution is offered with its basic service, Betterment Digital, while human advice is accessible via its higher tier service, Betterment Premium.
Betterment makes it easy to save for retirement by setting goal-based savings objectives. And with its launch of Socially Responsible Investing (SRI) portfolios, Betterment even lets clients align their investment allocations with their values.
While most investors care about top line returns, after-tax income is what counts most, and Betterment has a sharp focus on tax-loss harvesting features and tax-coordinated portfolios.
Plus, all of its features are encompassed in an easy-to-use, highly navigable interface that provides a delightful user experience.
BETTERMENT SPOTLIGHT

InvestorMint Rating

5 out of 5 stars

Promo: Up to 1 Year Free Management
Management Fee: 0.25% - 0.40%
Account Minimum (Betterment Digital): $0
Account Minimum (Betterment Premium): $100,000

via Betterment secure site
Betterment Fees
Betterment has two tiers of service: Betterment Digital and Betterment Premium.
The basic service, Betterment Digital, leverages technology to provide a fully automated investment management service.
The higher tier service, Betterment Premium, is designed for the investor who also wants access to human financial experts.
| | |
| --- | --- |
| Service Level | Fee |
| Betterment Digital | 0.25% |
| Betterment Premium | 0.40% |
Betterment Digital
With Betterment Digital, you can get started with no account minimum and get access to a wide range of services:
| | |
| --- | --- |
| Service Feature | Description |
| Personalized financial advice | How much should you allocate? What investments should you select? Betterment Digital answers those questions for you and makes the investments on your behalf automatically. |
| Globally diversified investment portfolios | A globally diversified portfolio is selected to maximize your returns based on your risk profile. |
| Automatic rebalancing | When the market swings up and down, portfolio weightings change so automatic rebalancing is enabled to keep your target allocation. |
| Advanced tax-saving strategies | The real objective is to boost your after-tax returns, and tax loss harvesting and tax coordinated portfolios that optimize asset allocation are designed to achieve this financial goal. |
| Everything in one place | Link to external accounts so you can view your all your finances easily. |
| Top notch customer service | Customer support is available every day of the week. |
| Licensed financial experts | Unlimited access to financial experts is available to answer your questions anytime anywhere |
Betterment Premium
Betterment Premium includes all the same features as Betterment Digital as well as advice on how to create a plan to manage your 401(k), real estate, and individual stocks.
The big difference between the Digital and Premium offerings is that clients in the higher tier service get unlimited access to certified financial planners. So, if you are planning to get married, have a child, or retire, CFP professionals will help you make sure your financial goals are aligned with your allocations, and any retirement withdrawals are taken with tax efficiency in mind.
>> More: What You Need To Know About Betterment Securities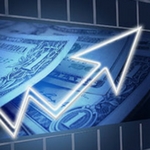 How a 300-square-mile stretch of America's Heartland could power a multi-billion-dollar tech boom… and create a new generation of American millionaires

Learn more here.
Tax Smart Investing
Betterment has two primary tax strategies to optimize after-tax returns: tax-loss harvesting and tax coordinated portfolios.
What Is Tax-Loss Harvesting?
Tax-loss harvesting is the practice of selling losing positions to "harvest" losses that can be counted against gains from winners. Capital gains taxes would be higher if tax-loss harvesting was not incorporated into your investing strategy. To optimize your asset allocation after selling a losing position, Betterment replaces the sold security with a similar one.
Capital losses can reduce your ordinary taxable income by up to $3,000 annually, and best of all it's done automatically for you at no extra cost.
Betterment claims the additional returns from tax-loss harvesting can be as much as 0.77% annually, amounting to a surplus $44,692 in gains on a $50,000 portfolio that has a 70% allocation to stocks in which $750 is contributed monthly.
What Are Tax Coordinated Portfolios?
Tax coordinated portfolios are designed to optimize asset allocation and Betterment claims they can increase portfolio value by an estimated 15% over 30 years, based on research data that shows an annualized additional gain of approximately 0.48%.
The idea is to place highly taxed assets into tax-efficient vehicles, such as your IRA, and to place highly tax-efficient assets into your tax-inefficient accounts.
>> More: What Is A Betterment Tax Coordinated Portfolio?
---
➤ Free Guide: 5 Ways To Automate Your Retirement
---
Socially Responsible Investing
Socially responsible investing (SRI) is a way to align investment dollars with values. In addition to its core portfolios that are constructed on the principles of Modern Portfolio Theory, Betterment allows clients to elect SRI portfolios that cover a wide range of social impact large cap investments.
SRI portfolios allow clients to steer clear of the issues with which they have ethical concerns, such as:
Environmentally pollutant companies
"Sin stocks", such as tobacco and alcohol producers
Military weapons production
Civilian firearms manufacturers
Fossil fuel producers
Even corporate governance issues are factored into SRI portfolio considerations at Betterment. For example, Betterment views the data hack at Yahoo which led to the theft of hundreds of millions of user records as a corporative governance concern.
>> More: What Is The Betterment Minimum?
Financial Tools, Quizzes & Calculators
Betterment makes available an extensive range of financial tools and calculators to clients, including:
| | |
| --- | --- |
| Betterment Calculator, Tool or Quiz | Description |
| Asset Location Calculator | Estimate surplus after-tax returns using a Tax-Coordinated Portfolio |
| Traditional 401(k) Vs Roth 401(k) | Calculate which is better for you, a traditional 401(k) or a Roth 401(k) |
| How Much Social Security Income? | Find out how much social security income you can expect in retirement |
| 401(k) or IRA Calculator | Should you invest in a 401(k) or IRA, or both? |
| Investment Diversification | Discover what a diversified portfolio really means. |
| Calculate Retirement Income Spending | Find out how much your current income affects your future retirement spending. |
| Can You Beat A Buy-And-Hold Portfolio? | Discover whether it is worth trying to beat the market. |
| IRA Calculator | Calculate whether a traditional IRA or Roth IRA is best for you. |
Advertisement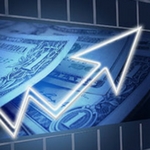 This has been one of the WORST years for stocks. But despite the awful trading conditions of the last eight months, I've delivered profit opportunities to my students like 22% on PBT after a week in the trade…And 31% on PEGA in only 8 days. I've JUST sent out a brand-new alert on a stock that's showing all the right signs of an impending breakout…

Click to Get the Trade and a Full Year of Stealth Trades for just $5 Today
Investment Method
The investment philosophy Betterment applies has been influenced by Nobel prize winning economists, Eugene Fama and Robert Shiller. Portfolios constructed by Betterment are diversified and align with client risk profiles. And low fee index funds are used across 12 asset classes to form a passive investing approach.
Betterment portfolios are built with an eye on tax-efficiency too. Tax-loss harvesting is employed so that losing positions are counted against realized winners to offset capital gains tax liabilities. And tax-coordinated portfolios are used to place tax inefficient assets in tax-deferred accounts, such as IRAs, and tax-efficient assets in taxable accounts.
The Bottom Line
Betterment has stiff competition from rival robo-advisor firms but weighing up all the factors, it comes out on top.
Betterment is a customer-oriented firm with rock bottom fees, provides unlimited access to real financial experts, and has exceptional customer support every day of the week.
Plus, it focuses on the all-important after-tax returns via tax-loss harvesting and tax-coordinated portfolios.
Navigation is easy and tools and calculators galore help you better plan for retirement.
Want to compare Betterment vs robo-advisor rivals, check out these reviews?
>> Compare Betterment Vs Wealthfront
>> Compare Betterment Vs Vanguard
>> Compare Betterment Vs Acorns
Advertisement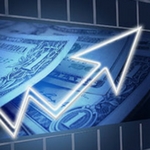 As you've no doubt seen on the news, our economy is facing uncertain times ahead. Inflation continues to skyrocket, the Fed has been failing us left and right, and the government is in shambles. As it stands, your money is not safe. But there is hope, the Inflation Survival Plan will tell you everything on how to not only survive, but actually thrive through this harsh economic change.

So don't wait until it's too late, act now and secure your future TODAY!