Everyone needs a safety net fund to pay for emergency expenses. By establishing a financial safety net, you don't have to rely on credit when your home needs repairs or your air conditioner breaks during a heat wave.
Experts say that families and individuals should have at least enough money saved to pay for three months of living expenses. Ideally, you should have enough money to pay for a year of living costs.
Most people try to reach this goal by putting money into savings accounts. Unfortunately, even the best savings accounts only pay about 2.25%. The money in your savings account, therefore, may not even retain its value. If inflation rises above the interest rate paid by your savings account then your purchasing power is diminishes.
Instead of putting money in a savings account, you can choose to invest your savings with a service like Betterment Safety Net Fund.
Betterment Safety Net Fund Vs. Savings Accounts
BETTERMENT SPOTLIGHT

InvestorMint Rating

5 out of 5 stars

Promo: Up to 1 Year Free Management
Management Fee: 0.25% - 0.40%
Account Minimum (Betterment Digital): $0
Account Minimum (Betterment Premium): $100,000

via Betterment secure site
When you put your money in a savings account, you know that your money will lose value over time. Even during periods of extremely low inflation, you can't expect the money in your savings account to grow by more than a few percent each year. That assumes, of course, that you have a terrific savings account that pays you a decent interest rate. Most people don't have that luxury.
Depositing money in your safety net fund gives you an opportunity to grow wealth. With a Betterment Safety Net Fund, you contribute money into a diversified portfolio. Once you exceed your savings target, you can reinvest the excess money to grow your wealth for retirement, vacations, and other expenses.
Betterment recommends reaching 130% of your safety net fund. By following this advice, you help to ensure that you always have enough money to pay for emergencies. Even if your portfolio loses some value, the additional 30% should mean that you have enough cash reserved for unexpected costs.
Risks of Betterment Safety Net Funds
Every investment involves financial risk. It's possible that your Betterment Safety Net Fund could lose significant value. For example, a sudden turn in the stock market could mean that your fund of $100,000 turns into a much lower amount. You probably wouldn't lose all of your savings, but you could.
If you want to open a Betterment Safety Net Fund, you need to realize that you could lose money. Will that happen? Perhaps not over the long term. But it could.
Before the risk of investing money scares you away from putting your money in a Safety Net Fund, remember that most savings accounts guarantee that your money will lose value.
You have a choice of accepting a savings account that you know will cost you in purchasing power of your money long term or putting your money in a portfolio that could increase your wealth over time. A lot of people are willing to accept the risks of investing because they hate the idea of losing out to inflation over time due to low-interest savings accounts.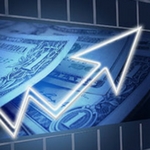 The SV Bank collapse marked the second-largest U.S. bank to close since the Great Recession…'God have mercy on us all': Robert Kiyosaki warned.

Kiyosaki is turning to gold and silver — a popular hedge against inflation. Gold can't be printed out of thin air like fiat money and it's value is largely unaffected by economic events.

'I'm buying gold because I don't trust the Fed," he said.

source: yahoo!news

Ready to dump your paper assets? Get Your Free Gold & Silver Guide Now
Is a Betterment Safety Net Fund Right for You?
Safety Net Funds work well for a lot of people, but they aren't the right fit for everyone. A Safety Net Fund may be a good idea if:
You already have money set aside for emergencies
You don't qualify for a savings account that pays more than 2% interest
You have enough income that you could stand for your emergency fund to lose some value
You might want to stick with a traditional savings account if:
You have a difficult time saving money
You have a lot of credit card debt that you need to repay before you start investing
You don't earn enough money to tolerate market fluctuations
The bottom line is that you should think about opening a Betterment Safety Net Fund if you already have an emergency fund and you want its value to grow instead of shrink.
---
➤ Free Guide: 5 Ways To Automate Your Retirement
---
Betterment Safety Net Vs. Smart Saver: What's the Difference?
Betterment offers two types of savings accounts that will likely benefit you more than a traditional savings account from a bank. Safety Net and Smart Saver have a few differences that you should know before you decide which type of account to open.
With Safety Net, you want to deposit money that you do not need to access. Ideally, you will never have to use the money. As long as you stay healthy and employed, you can keep the money untouched while it gains value.
Betterment designed Smart Saver to function more like a typical savings account that you might dip into a few times a year. For example, you could withdraw money from a Smart Saver account to take a weekend vacation or purchase a new refrigerator.
The money that you put in a Smart Saver account still gets invested. The account, however, uses a low-risk profile to give you a steady return without putting your savings in jeopardy.
Safety Net Funds have portfolios with slightly higher risk. By accepting more risk, you could possibly earn more money. You also run the risk of losing more money. Since you don't plan to use your Safety Net money until an emergency happens, though, you can probably tolerate the higher risk without much concern.
Advertisement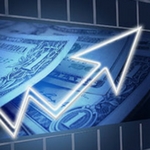 Finally released to the public, trading guru Dave Aquino's guide, "The Options Trading Accelerator Method", reveals how Wall Street's big lie has stopped traders with small accounts from reaching their full potential and how his student favorite trading method could change that!

Click here to keep reading…