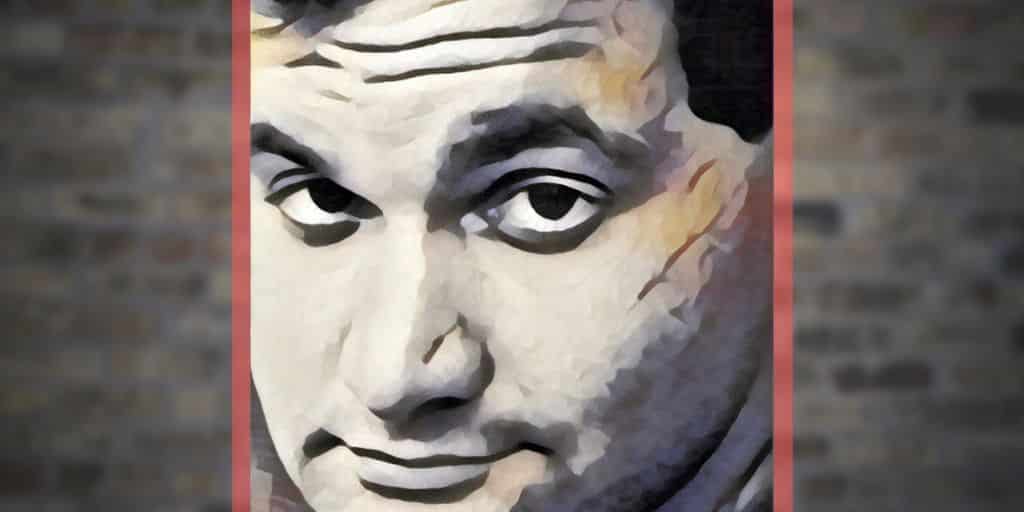 Arthur Steven Lange Jr., popularly known as Artie Lange, is a stand-up comedian and actor best known for his appearance on "The Howard Stern Show" and sketch comedy series "Mad TV".
His rise to fame was as dramatic as his downfall. Drug abuse led to a precipitous fall from grace. But fans of Artie Lange will be glad to know he's making a comeback, and was most recently seen on The Joe Rogan Experience stating how he wanted to get back on his feet.
Sadly, his professional decline closely mirrored diminishing wealth, and Artie Lange's net worth is estimated at just $600,000.
Artie Lange Legal Troubles
Artie Lange was born on October 11, 1967 in Livingston, New Jersey in a middle class family. His father was a contractor who installed antennas while his mother was a housewife.
Lange attended the Union High School where he excelled at basketball, becoming an All County third baseman.
He first flirted with the law at the ripe young age of 18. Artie was arrested for an attempted bank robbery in August 1985. He was asked to pay $500 in court fees and also attend the Connecticut School of Broadcasting.
That same year, Artie gained admission to Seton Hall University in New Jersey in 1985 but soon quit, citing boredom.
It wasn't long before he faced more tumult in his personal life. His father fell off a roof, and broke his back and became a quadriplegic.
Artie now had the responsibility to support his family and he did. He began installing antennas and also worked as a clerk, laborer, cab driver, and longshoreman.
>> What Is Bill Burr's Net Worth?
How Artie Lange Became A Comedian
After his father died, Artie gave up his job as a longshoreman at Port Newark and made a debut as a stand-up comic, performing his first gig at New York's Improv in Hell's Kitchen.
He became a full-time professional comedian in the early 1990s, performing in a number of clubs and Improv shows in and around New York City.
Steadily gaining recognition, Artie pursued sketch comedy, and was a vital cog in the formation of the popular improvisation group "Live On Tape."
He was cast as an original member of Fox's 'MAD TV'  in 1995. However, he was fired by MAD TV soon after in 1997 after he was arrested for substance abuse and possession of cocaine.
After a period of depression, a rehab stint and gaining weight in excess of 40 pounds, Artie found himself unemployed until comedian Norm MacDonald (of the Saturday Night Live fame) came to his rescue.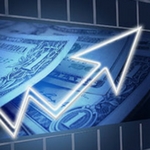 This "heartland" town 2,400 miles away from Silicon Valley will be the NEW playground for America's 1%-ers.

Learn more here.
Artie Lange's Norm Show Era
Lange came out of rehab in 1997 and recommenced doing stand-up gigs in New York City. At around the same time, he was contacted by comedian and actor Norm Macdonald to play the second lead role in his comedy film Dirty Work (1998).
His role in Dirty Work was well received which led to several promising film and television offers. He finally sealed a development deal with Fox for $750,000.
From 1999 to 2000, Lange worked in feature films like Mystery Men, The Bachelor, The 4th Floor, and Lost & Found.
In 1999, Lange accepted a $35,000-per-episode offer for playing Macdonald's half-brother in the sitcom "The Norm Show."
---
➤ Free Guide: 5 Ways To Automate Your Retirement
---
Artie Lange The Howard Stern Show
Artie Lange was Howard Stern's sidekick on 'The Howard Stern Show' from 2001 to 2009. His career graph peaked in the years since he joined 'The Howard Stern Show'.
In June 2002, he signed with the United Talent Agency.
On December 13, 2004, Lange released his first stand-up DVD titled 'It's the Whiskey Talkin'. The DVD, running for 45 minutes, had content sourced from his performance at the Tempe Improv in Tempe, Arizona.
In March 2005, Lange secured a deal with Ckrush Entertainment to star in and executive produce his own comedy feature film titled "Artie Lange's Beer League". Ckrush agreed to fund a $2.5 million budget.
How Much Did Artie Lange Earn On Howard Stern?
In June 2008, Lange, in alliance with the United Service Organizations, formed a comedy troupe named 'Operation Mirth' to entertain American troops serving in Afghanistan.
In 2008, Lange scored a deal with Spiegel & Grau to write his first book "Too Fat to Fish." Co-written by Anthony Bozza and dedicated to Howard Stern, the book upon its release in 2011 entered The New York Times Best Seller list.
By 2009, Artie was earning in excess of $3 million from stand-up gigs and about $700,000 working for Howard Stern.
In July 2009, Lange was booked in New Jersey for careless driving and driving under the influence of intoxicant after being involved in a minor accident. In October 2009, Lange took a weeklong break from "The Howard Stern Show", as he was suffering from depression and a "mini nervous breakdown".
In November 2009, Lange canceled his stand-up gigs booked for the rest of the year as well as for the whole of 2010.
>> How Much Is Lorne Michaels Worth?
Advertisement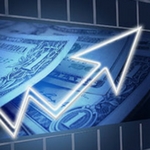 Finally released to the public, trading guru Dave Aquino's guide, "The Options Trading Accelerator Method", reveals how Wall Street's big lie has stopped traders with small accounts from reaching their full potential and how his student favorite trading method could change that!

Click here to keep reading…
What Did Artie Lange Do After Leaving Howard Stern?
In July 2011, Lange made a comeback, co-hosting a radio show named "The Nick & Artie Show" with comedian Nick Di Paolo. It was later renamed "The Artie Lange Show" after Nick's departure.
In 2013, Touchstone Books paid him $800,000 advance to write his second book. The book titled "Crash and Burn" was co-authored by Bozza and contained the narrative of his life as well as his career during his final years on "The Howard Stern Show."
The book also dealt with his second attempt to kill himself, the resulting depression and his subsequent rehabilitation attempt. The book was released on October 29, 2013, and entered The New York Times bestseller list.
>> What Is Hugh Laurie's Net Worth?
How Artie Got Banned By ESPN
In November of 2014, ESPN slapped a lifetime ban on Lange after he began tweeting aggressive sexual fantasies to ESPN sportscaster Cari Champion.
Lange made guest appearances on "The Jim Gaffigan Show" in 2015 and 2016.
He was selected to play a loose version of himself in the HBO comedy series titled "Crashing."
The first episode was titled "Artie Lange." He was paid $15,000 per episode in the first season and $17,500 per episode in the second.
Lange started working on his third book with Bozza in December 2015. The book titled "Wanna Bet? A Degenerate Gambler's Guide to Living on the Edge" was released in July 2018.
On September 5, 2017, Lange was invited as a co-host for "The Artie and Anthony Show" with Anthony Cumia. Artie departed in May 2018, owing to complexities arising out of his health and legal issues.
>> How Wealthy Is Jeff Goldblum?
Did Artie Lange Get Arrested?
On March 12, 2017, Lange faced arrest for carrying heroin, cocaine and drug paraphernalia.
In December of the same year, he pleaded guilty for heroin possession in lieu of dropping of cocaine possession charges.
He later checked into a rehab which he left in January 2018. Lange was sentenced to 4 years of probation and 50 hours of community service in June 2018.
In November 2018, Lange, along with comedian Bob Levy, announced his decision to enter inpatient rehabilitation after again testing positive for heroin and cocaine.
In April 2019, a video of Lange surfaced where he was seen working as a trash collector as part of the court-ordered community service.
>> What's Anna Kendrick's Net Worth?
Artie Lange Podcast
In September 2019, Lange left rehab after remaining clear of drugs for 7 months.
It was here where he wrote his fourth book titled "Rippin' & Runnin': Life on Drug Court."
He performed his first stand-up routine that night at the Comedy Cellar in New York City. On September 20, Lange informed about his new podcast "Artie Lange's Halfway House" scheduled to premier in November 2019.
>> How Much Is Gary Vee Worth?
Artie Lange Suicide Attempt
In November 1995, after nine episodes had been shot of comedy series Mad TV, Artie tried to commit suicide after running out of cocaine. He later returned to New Jersey for a rehabilitation and counselling program.
On January 2, 2010, Lange attempted suicide for the second time by slashing his wrists and stabbing himself in the abdomen with a kitchen knife.
His mother took him to hospital, where he underwent surgery, and was transferred to a psychiatric ward a week later.
He suffered from acute depression and spent most of his time at home.
>> How Much Does Tim Ferriss Earn?
Artie Lange Comedy to TV Transition
Lange, at the age of 19, performed his first stand-up comedy routine at New York's Improv in Hell's Kitchen.
He received $30 for his first paid job for a stand-up comedy performance at the United States Merchant Marine Academy in Kings Point, New York.
Within a year of starting out, Artie became a regular at touring restaurants, catering halls and dinner theater plays across New Jersey.
He then formed an improv troupe called 'Live on Tape', whose success led him to sign a contract with the William Morris Agency.
At the age of 27, Lange became one of the eight cast members selected to star in the sketch comedy series Mad TV.
Lange moved to Los Angeles to shoot the first season with a salary of $7,500 per episode. His cocaine habit, which he had picked up performing gigs as a standup comedian, turned into an addiction in Los Angeles.
In January 1996, Lange returned to Los Angeles to film the remaining episodes of the first season. In the same year, he signed up for an independent film titled "Puppet", which also starred Rebecca Gayheart and Fred Weller.
Filming for the second season of Mad TV commenced in August 1996.
Unfortunately, he bet worth $15,000 and lost on the Mike Tyson vs. Evander Holyfield boxing match, which caused him to turn towards cocaine again. He ran away from the set and was finally caught near a supermarket.
He was not formally charged, and served a short sentence in Los Angeles County Jail. It was in the jail where he was informed of his scenes' deletion in the movie Jerry Maguire, starring Tom Cruise and Kelly Preston.
After his jail term, Lange returned to New Jersey in January 1997 for an eight-month stay at a psychiatric ward.
Fox TV did not renew Lange's contract for the third season, though he appeared as a guest actor in the show's fifth, tenth, and fourteenth seasons.
Artie Lange Movie Roles
Artie Lange Girlfriend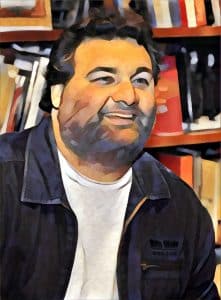 Artie dated Dana Sironi from 2002 until 2006.
He was engaged to Adrienne Ockrymiek, but the couple decided to end their relationship in 2014.
Lange was diagnosed with diabetes in early 2010s, which required him to take insulin injections daily.
Lange brought a penthouse in Hoboken, New Jersey for $620,000 which has been his abode since 2001. In 2008, he bought a 7,000 square-foot summer home in Toms River, New Jersey for $2.5 million and put it up for sale in 2010.
>> How Did Jessica Simpson Get So Rich?
Artie Lange Charity Work
Artie designed a vanilla and chocolate cupcake named after himself for the New York City bakery Crumbs in 2007.
The proceeds went to LIFEbeat, an HIV/AIDS charity, which a year later refused to accept further donations supposedly because of Lange's anti-gay slurs towards a gay co-worker.
This came despite Artie's claims that he supported gay rights.
>> How Rich Is John Krasinski?
Advertisement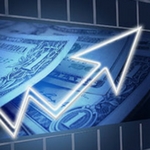 How a 300-square-mile stretch of America's Heartland could power a multi-billion-dollar tech boom… and create a new generation of American millionaires

Learn more here.