PERSONAL CAPITAL SPOTLIGHT

InvestorMint Rating

4.5 out of 5 stars

Management Fee: 0.49% - 0.89%
Account Minimum: $100,000
Brownie Points: Free tools to track spending; human advisors paired with clients

via Personal Capital secure site
Personal Capital is a digital asset management service that offers investment advisory services to its clients. It also provides an online dashboard, making it easy and secure to manage all aspects of your finances, from saving money in banks to getting advice on what accounts you should open.
The personal wealth management company was founded by Bill Harris, a former PayPal and Intuit chief executive. Today, Personal Capital is considered one of the top online financial advisory services and has multiple offices across the US.
Personal Capital Fees
| | |
| --- | --- |
| Fees | 0.49% – 0.89% |
| Minimum Investment | $100,000 |
| Budgeting | Free via Mobile App |
| Socially Responsible Investing | YES |
| Dedicated Advisors | YES |
| Best for | Retirement Planning |
| 401(k) | YES |
| Device Compatibility | Android + iOS |
| Investment Tracking | Excellent |
| Budgeting | Best in Class |
| Promotions | Free to Join |
Personal Capital comes with three different service levels:
Investment Services
This level is for clients with balances starting at $100k-$200k. The fee for this level is 0.89% of the value of your portfolio plus any fees associated with individual investments, such as 401k or IRA annual contributions and management costs.
Clients receive one financial advisor at this level that will help them make personalized financial plans and provide ongoing support.
Wealth Management
The wealth management level is for clients with balances between $200k – $1M. This level includes the Investment Services and adds on an additional financial advisor and access to a portfolio of individual stocks.
Private Clients
This level is for clients with a balance above $1M. It includes all of the services in Wealth Management, dedicated financial advisors, and an even more intricate stock portfolio.
Fees are reduced to 0.49% at this level once your balance reaches $10M. This level will also give you access to Personal Capital's investment committee, which will help you make investment decisions. Investment options will also expand to private equity opportunities.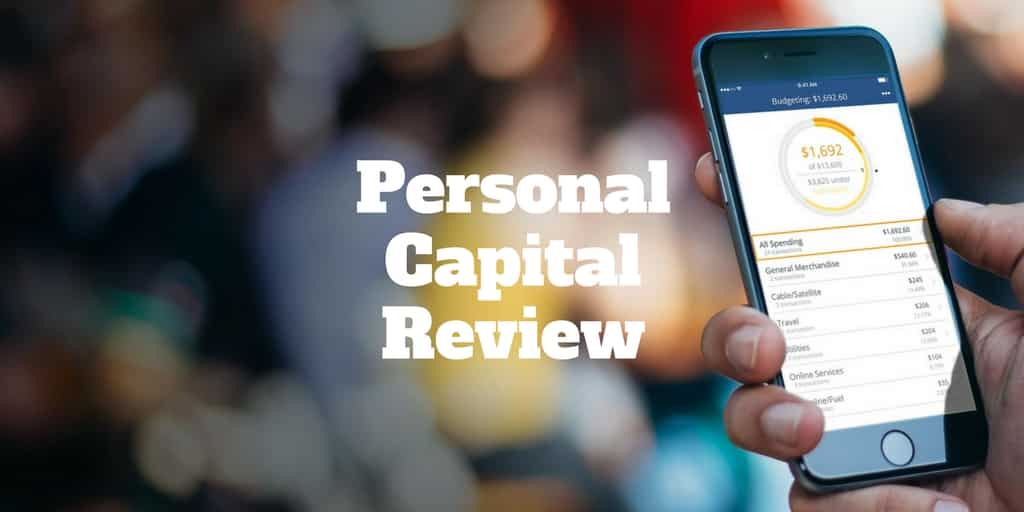 Who Is Personal Capital For?
Personal Capital is for anyone with a balance of $100k or more and who wants to invest their money, grow it by minimizing taxes and fees while maximizing returns.
The types of investors Personal Capital is most suitable for are:
High Net Worth Investors
Since Personal Capital requires a minimum balance of $100k, it is most suitable for high net worth investors. High net worth individuals can benefit from a dedicated financial advisor for their money while investing in private equity opportunities.
Socially-Minded Investors
Personal Capital is also suitable for those who want to invest their money and be socially responsible. It offers unique portfolios that give you access to the best investments aimed at creating a more sustainable future, such as energy efficient companies and organic food producers.
Retirement Investors
For retirement investors, Personal Capital provides free software tools and tax optimization strategies designed with one main goal: helping individuals maximize returns while minimizing taxes in every phase of life. This way, they can make sure they have enough saved up by the time they retire so that they never have to worry about outliving their savings again.
Hands-Off Investors
Personal Capital is an excellent choice if you want to invest your money but don't have the time or expertise. The fees are on the higher side compared to other investment advisors. Still, they guarantee that their advice will earn you more than what it costs and offer personalized financial planning and ongoing support from dedicated professionals.
Complex Financial Situations
Personal Capital is suitable for anyone with a complex financial situation. They can help you manage your net worth by consolidating all of your accounts, investments, and assets into one place, making them easier to understand and optimize.
In addition, access to financial advisors can bring clarity to your overall financial situation. If you have a lot of assets but are not sure how to manage them, Personal Capital can help by providing professional advice on the best way for you to invest or save money to reach your personal goals.
Investors Who Want To Track Daily Financial Accounts
Suppose you are looking for a way to track your daily financial accounts. In that case, Personal Capital provides its clients with free real-time information on all of the spending and transactions that happen across their different bank and credit card accounts. This way, they can make sure they know precisely where every dollar is going, which will help them better manage finances.
Inquisitive Investors
For investors interested in many different financial products and want to find out about new ones as soon as they hit the market, Personal Capital is perfect for them.
They have access to many investment opportunities across all types of assets classes, including ETFs from most significant companies. In addition, Personal Capital produces many white papers, reports, and industry updates that can help investors stay ahead of the curve.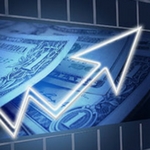 Discover the top 3 hidden AI stocks that could hand you profits of 874% of more!

ChatGPT is the fastest growing app EVER – hitting 100 million users!

Jeff Bezos… Bill Gates… and Elon Musk are betting billions on this "game changing" technology. And you can get in on the ground floor.

Click here to download it for free – with no strings attached.
How Much Does Personal Capital Charge?
As you might expect from a service that pairs you with a dedicated financial advisor who has in depth knowledge of your personal circumstances, pricing and account minimums are higher than at rivals like Betterment and Ellevest.
Annual fees range from 0.49% – 0.89% depending on how much capital you invest. Deposit $100,000 and you'll pay the higher amount; the more you invest the bigger the fee break.
With a high minimum of $100,000 to get started, not everybody will be a fit for Personal Capital but even if you don't qualify for money management services, you can still download the free Personal Capital app.
It ranks among the very best personal finance apps and helps you to easily track income, spending, and net worth.
If you want the best of both worlds: automated investment management plus human advisors who know your financial situation intimately, Personal Capital is virtually unmatched.
---
➤ Free Guide: 5 Ways To Automate Your Retirement
---
How Does Personal Capital
Make Money?
When you invest up to $1,000,000, you will be charged a management fee of 0.89%. For example, a client investing $100,000 would pay $890 per year.
For investors with larger account sizes, fee breaks are offered and drop as low as 0.49% for "whales" who invest $10,000,000 or more.
| | |
| --- | --- |
| Fees | Assets Under Management (up to) |
| 0.89% | $1,000,000 |
| 0.79% | $3,000,000 |
| 0.69% | $2,000,000 |
| 0.59% | $5,000,000 |
| 0.49% | $10,000,000 |
How Personal Capital
Invests Your Money
Personal Capital incorporates the research of Nobel Prize Winner in Economics, Harry Markowitz, and behavioral finance expert, Shlomo Benartzi, to create an asset allocation formula called Smart IndexingTM that is designed to boost returns and lower risk compared to the S&P 500.
Smart IndexingTM is applied to portfolios with greater than $200,000 invested. (Elsewhere, Smart Indexing is referred to as Smart Beta)
The investment method is designed to increase returns and lower risk by allocating equally to all sectors, as opposed to mirroring the S&P 500.
In back-tested studies, the results show returns outperformed by 1.5% annually using Smart IndexingTM  and reduced volatility compared to investing only in the S&P 500.
The weighted average expense ratio of a portfolio of exchange-traded funds in which assets are invested is a very reasonable 0.09%.
Advertisement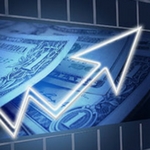 Biden's not holding back... He's warned you that he plans to raise: Income taxes, death taxes, capital gains taxes & corporate taxes. Some or all of which WILL affect you or your family in one way or another... But it's not too late... yet.

Thousands of Americans are getting their FREE IRS LOOPHOLE KIT to discover the secret to protecting your retirement savings from Biden, and inflation...

CLICK HERE to request a FREE Copy of the Guide To IRS Loopholes For Your IRA/401(k)
Personal Capital Experts
In addition to providing an online dashboard for managing your finances, Personal Capital also offers advice from experts on investment portfolios based on each individual need as well as risk tolerance levels.
It also helps you build a digital wealth plan according to your specific goals, such as saving enough money for college tuition, planning their investments, tracking their net worth, managing expenses, budgeting for goals, and monitoring investment options.
Personal Capital leverages modern portfolio theory and the effects of correlation and diversification to create a personalized plan for each client. The company also gathers information from other sources such as 401(k), IRA, brokerage accounts, and insurance policies to help clients achieve their goals.
Review Personal Capital: Free Tools
You can use Personal Capital's free money tracking and management tools without cost. They provide valuable data, such as net worth and expenses. You can also visualize how you spend money each month, what income sources are bringing in the most revenue, and how much cash flow is available to invest or save.
The money management & long term financial tools available include:
Net Worth Calculator
The net worth calculator allows you to track your assets and liabilities over time. It helps you understand how much money is being generated by the investments or holdings that you own and what portion of your net worth reflects cash savings.
Personal Capital also provides steps to how you can improve your net worth, like setting up an automatic savings plan, paying down debt, and investing in tax-deferred accounts.
https://youtu.be/0T1jegKjPgs
Cash Flow Analysis
Cash flow analysis allows users to understand their cash position by using data collected from all transaction history linked with bank accounts, credit cards, and investment portfolios added to the system through connections to third-party providers.
Users will be able to see which transactions are complete first in terms of priority, giving them a clear idea of how much cash they have available in the immediate future.
Savings Planner
The savings plan allows users to set a monthly savings goal and see how much they need to save to meet their goals. Users can also choose from different time horizons for saving, which will give them an idea of the types of returns that are expected based on when they start investing.
The savings planner is handy for those who are saving for retirement. This is because users can set a target that will give them an idea of the amount they must invest every month to reach their goals.
Budgeting Tools
The budgeting tools allow you to track expenses and analyze spending patterns. Users can also generate reports so they can gain an understanding of their income, expenses, and net worth over time. This will help them plan for the future by setting short-term goals or establishing a monthly savings target that is more realistic than before.
Users can automatically organize their spendings and savings by category or date, giving them the ability to monitor their expenses and make adjustments based on the real-time data.
Retirement Planner
The retirement planner is a powerful tool that helps users calculate their progress towards retirement, no matter how much they have saved so far.
Users can input desired income and expense amounts and the number of years until they retire to ensure that their savings are on track with what is needed to reach this goal. They can then add expected significant expenses like college fees, home purchases, and other big-ticket items to understand their spending needs.
The retirement planner uses Monte Carlo simulations to give users an idea about the probability of achieving specific goals or what could happen if different factors are changed – for example, by increasing the rate at which you save money over time.
Investment Checkup
The investment checkup is a tool that helps users understand whether their assets are appropriately allocated to maximize returns. Users can also assess the risk of their portfolios by looking at asset allocation, past performance, and investment costs.
The investment checkup compares your current holdings with other possible allocations and how they could affect your portfolio. The results will help investors determine whether or not there is a need to diversify their investments by adding low-cost funds, ETFs, and stocks from different companies to cover all risk levels.
Education Planner
The education planner is a tool that gives users an overview of their financial path to college. Users can input different data, including the amount of money saved so far, the number of children currently in school, and expected tuition rates, to see how much they should be saving each year towards their future education costs.
The education planner is an excellent tool for parents who are saving towards their children's education – especially since they can set a goal of how much money they will need to cover tuition costs. This is beneficial because users can track each year's progress and make adjustments based on what is realistically achievable instead of simply guessing or setting unrealistic goals.
Fee Analyzer
The fee analyzer is an essential tool that helps users understand how much they pay for their investments. Users can uncover hidden fees and compare fees across different investment accounts to see how to reduce costs or switch to a cheaper option.
The fee analyzer can help to expose unnecessary fees. This will help you determine whether certain investments are actively managed or sitting in an account and contribute to higher broker fee costs.
https://youtu.be/t4N1bXGni00
Paid Client Services
Personal Capital's primary focus is on personal wealth management, and they provide a range of paid services.
These include:
Financial Roadmap
The Financial Roadmap is a personalized financial plan that helps you take control of your future. The tool creates prioritized lists based on data from an individual's financial history.
The tool helps you make critical financial decisions. It will recommend how much to save for retirement when it's time to pay down debt and build up an emergency fund or start saving in baby steps by adding more money each month into your savings account every single week without fail.
Personal Strategy
In the world of finance, there are millions of dollars worth of investments happening each day. If you're looking for a way to diversify your portfolio and get in on some great opportunities at one time or another, then Personal Strategy service can help.
With Personal Capital's advanced technology combined with their expert team, they offer personalized solutions. This means every individual has their own customized strategy designed just for them, which means better returns along with increased risk management.
Clients will receive a dedicated advisor to help them through their plan and keep track of all progress. Clients will get a tax optimization strategy and the best possible return for their money.
Smart Withdrawal
The Smart Withdrawal service is a tool that gives users the ability to make better spending and savings decisions. This enables them to manage their money optimally while using Personal Capital's advanced technology. Using Personal Capital's advanced tax forecasting, clients in retirement will be able to optimize withdrawals for tax efficiency.
Employed Plan Analysis
The Employed Plan Analysis gives clients insight into their existing employer-sponsored plans by providing them with a complete review of their accounts.
This service enables clients to understand the value and potential risk involved in their Thrift Savings Plan (TSP), 403(b), or 401(k). They can use this information to make better decisions that will affect both short-term spendings and long-term retirement planning.
The Employed Plan Analysis helps clients to forecast the value of their accounts in the future by leveraging Personal Capital's advanced financial technology and tax optimization strategies. This will help them understand how much they should be saving each month to retire comfortably at a time when it best fits into their lifestyle instead of worrying about whether they are on track for their retirement goals.
Socially Responsible Personal Strategy
Like its rival, Betterment, Personal Capital has added socially responsible portfolios to its lineup of products.
The Socially Responsible Personal Strategy® allows customers to invest in companies that make them feel good about where their money is allocated.
For investors who care about environmental, social, and governance factors ("ESG"), and the sustainability practices of companies, Personal Capital now makes it easy to align investments with personal values.
ESG and sustainability data comes from Sustainalytics, a global leader in ESG and corporate governance research so you can have confidence in the integrity of the strategy.
If you elect a Socially Responsible Personal Strategy, the same features apply to your portfolio as with core portfolios, including exposure to all six major asset classes.
It also features Personal Capita's proprietary Smart WeightingTM methodology to balance exposure to style, size, and sectors within U.S. equity asset classes.
Plus all the benefits that customers enjoy elsewhere still apply to socially responsible portfolios, including:
Rebalancing
Tax-loss harvesting
Tax location
Dashboard reporting
Personal Capital Review:
Pros and Cons
Personal Capital sets itself apart from other robo-advisors by connecting clients enrolled in its advisory service to human financial advisors.
| | |
| --- | --- |
| Personal Capital Pros | Personal Capital Cons |
| ✅ Investment Advice: Personal Capital's financial advisors help investors optimize their portfolios to meet their individual goals. They work with your current investments, provide advice on new opportunities, and advise how best to manage your money in different life stages. The tools they offer are also great for retirement planning as well as estate planning. | ❌ High Minimum Investment: The one downside that stands out with Personal Capital amongst all other benefits is its high minimum investment threshold. This means you need to have at least $100,000 if you want access to their wealth management services. |
| ✅ Tax Management: One of the main benefits that high net worth individuals get from using an online wealth management company is tax optimization. Whether you need assistance filing taxes or want someone who can help minimize capital gains and losses, Personal Capital has all types of services available which will make sure every dollar counts when it comes time for tax season. | ❌ Soft-Sell: When you sign up to the free mobile app, you will be invited to speak with a financial advisor if you have enough money. We found the process to be a soft-sell and not intrusive. |
| ✅ Unlimited Contact To Financial Advisors: Personal Capital clients enjoy unlimited contact with their financial advisors. This means they can ask them as many questions and about whatever is on their mind. This gives peace of mind that they will not be turned away or told that their questions are too small to address. | ❌ Higher Fees: Compared with most other wealth management companies, Personal Capital has higher fees because of all of the services provided. However, as mentioned before, these benefits often outweigh those costs for high-net-worth individuals who want nothing but the best when it comes to managing money. |
| ✅ Free Mobile App & Tools: The Personal Capital app is about as good as it gets when it comes to tracking spending, income, and net worth. | |
| ✅ Individual Securities Research: Personal Capital's research team spends countless hours analyzing the markets to see any new opportunities that investors should be looking at. They provide detailed reports on which companies could benefit from upcoming trends, how they compare against their competitors and whether or not you should invest in them. | |
| ✅ Investment Tracking & Reporting: It is simple and fast to "look under the hood" of your portfolio and spot which assets are performing well or poorly. | |
| ✅ iOS & Android Compatible: Whether Mac, PC, iPad, iPhone, iWatch or Android device, Personal Capital syncs with them all. | |
| ✅ You Index: With the You Index, you can compare how your portfolios are performing compared to standard benchmarks like the S&P 500. | |
| ✅ Retirement Planning: Personal Capital offers retirement planning tools that help people plan for different milestones in their lives. You can use this to determine how much you should be saving and whether or not your current investment strategy will get you where you need to be. | |
Personal Capital
Fees & Account Minimums
Personal Capital charges higher fees than pure robo-advisors who offer no human advice but less than the average human financial advisor.
Category
Fees
Account Management Fees

0.89% up to $1,000,000
0.79% for first $3,000,000
0.69% for next $2,000,000
0.59% for next $5,000,000
0.49% for amounts > $10,000,000

Investment Expense Ratio
0.09%
(weighted average)
Account Minimum
$100,000
Annual, Transfer, Closing Fees
None
Personal Finance Tools
FREE
Mobile App
FREE
Personal Capital
Account Types
Personal Capital will manage the following accounts and will advise on accounts that it will not manage.
Type
Capability
Individual Non-retirement
YES
Joint Non-retirement
YES
Roth IRA
YES
Traditional IRA
YES
SEP IRA
YES
Rollover IRA
YES
Trusts
YES
529 Plan
No
(but will advise)
401k
YES
Personal Capital Tax Strategy
Personal Capital allocates assets across taxable and tax-advantaged accounts to optimize for tax consequences.
Type
Capability
Tax Loss Harvesting
YES
(on all accounts)
Tax-advantaged
YES
Personal Capital Alternatives
Although there are many benefits to using Personal Capital, investors have other options as well. Some of the alternatives include Betterment and Wealthfront.
Some of the top alternatives to Personal Capital are:
Betterment
Betterment is one of the best alternatives to Personal Capital because it is a mixture of Robo-advisor and bank account. Betterment is perfect for hands-off investors who don't want to manage anything but still need a way to save for retirement and other financial goals.
Wealthfront
Wealthfront is a cheaper alternative to Personal Capital because their advisory fees are 0.25%. However, unlike Personal Capital, Wealthfront won't offer instant access to financial advisors or tax optimization services.
Instead, Wealthfront focuses on its technology and automation to help investors grow and manage their money.
Vanguard
Vanguard is a low-cost alternative to Personal Capital. They have one of the most well-known investment strategies and focus on long-term returns rather than short-term.
Mint
Mint is a free alternative to Personal Capital which you can use if you don't have enough money to meet their minimum investment of $100,000. It is a budgeting app that makes it easier to track where your money is going.
Is Personal Capital Safe?
Personal Capital Security
Users are required to register each device when logging on.
We found that even after registering a computer, Personal Capital looks to validate a user who moves to a different IP address.
For example, if you navigate to the Personal Capital login from a local coffee shop, your identify will be validated again.
All your information is stored as read-only, meaning that even if someone gets a hold of your mobile device and somehow gets past your pin code or fingerprint scanner on iOS devices, they still cannot transfer money from within the Personal Capital app.
The only way Personal Capital could heighten its security is by adding two-factor authentication, which is standard on cryptocurrency digital exchanges, which store your money.
But because your money cannot be accessed via the Personal Capital app, two factor authentication is not as big a concern.
The Future For Personal Capital
Personal Capital has visibility at over $1T in linked account value and provides a wide range of services to individuals and businesses.
It has over 26k wealth management clients and have grown by over 33% in new assets under management within the last couple of years.
With new technologies being developed rapidly, Personal Capital will also look to adapt its services accordingly. This can be seen in their technology-forward mentality and their app, available on both iOS and Android devices.
Personal Capital Review: The Bottom Line
Personal Capital is one of the best online financial advisors and wealth management companies for those with a high net worth. It provides many different services that will help people make smarter decisions with their money, whether optimizing taxes or finding new investment opportunities. For those who may not afford Personal Capital's services, there are still many free tools on their site that can help you make the most out of your money.
It is designed for higher net worth, fee-savvy investors capable of meeting the $100,000 account minimum.
Is you wish to avoid the higher fees associated with human financial advisors yet still want to have contact on-demand with a dedicated financial advisor, Personal Capital is your best option.
For those who can't meet the account minimum, Personal Capital offers an excellent mobile app complete with great tools to evaluate spending habits, recommend asset allocation improvements, and visualize retirement goals.
Few robo-advisors provide the top tier service offered by Personal Capital. Even those that offer human advice tend not to pair clients with dedicated financial advisors. So the bottom line is you are looking for a top tier service that combines automated investment management with a personal touch, Personal Capital likely has everything you need and then some.
Still not sure? Check out our Personal Capital vs Betterment review.
Bonus: Personal Capital App Review
In addition to its investment management services, the free Personal Capital mobile app is available to anyone. You can download the app from the App Store if you have an iPhone or iPad, or the Google Play store if you have an Android device.
The app syncs with your bank accounts, credit cards, brokerage accounts and other investment accounts so you can easily track travel, entertainment, taxes, loans, personal care, clothing, groceries, and so on.
You can use it monitor spending habits but it's more than a simple budgeting app because it tracks your assets, liabilities, and net worth too.
Bonus 2: Personal Capital Retirement Fee Analyzer
For fee-conscious investors, the Retirement Fee Analyzer is an excellent tool to help you identify at a glance how much of your money is being lost on pesky fees charged by funds.
It will also inform you how much to modify each asset class holding to match your recommended targets.
And it provides retirement forecasts so you can see what needs to be done to hit your retirement income goals.
> Compare Personal Capital vs Mint
Advertisement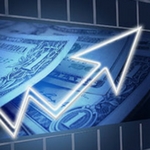 The next 10 minutes could change your life. We've recorded a special sit-down interview with a reclusive millionaire who details how he's closed out winning trade after winning trade throughout the volatility of 2022. In fact, he hasn't closed a single losing trade since 2016. Sounds impossible? It's not - and he'll prove it to you.

Click to see this exclusive sit-down interview