If you want to make smarter investment decisions, there is probably no better investing guru to learn from than Warren Buffett.
As a kid, Buffett used to buy six packs of Coca Cola for a quarter and sell them individually for $0.06 each, earning a 20% profit on his hustle.
In later years, he bought farmland, a textile mill called Berkshire Hathaway, an insurance company, See's Candies, a furniture store, a railway, and made countless other investments.
While he jokes that some investments were no better than a used cigar with one puff left, his investments on the whole have grown in value to hundreds of billions of dollars and made him one of the richest investors in the world.
Buffett has said that one of the most important traits needed to become a successful investor is temperament. Sometimes the market will be irrationally exuberant and assets will be priced too high and, at other times, bargain prices will be available to deal-seeking investors.
The trick to becoming extremely rich is to know when stocks are on sale and which companies to buy. To help you along the way, we have researched the best Warren Buffett books to read.
Let's dive in…
1 – The Snowball: Warren Buffett
and the Business Of Life
Of all the books written about Warren Buffett, The Snowball is probably the most unique.
What makes The Snowball different is that Buffett gave Alice Shroeder, the author, unprecedented access to speak with his wife, children, friends, and business colleagues.
He gave her rare access to interviews where he shared stories about his childhood and even opened his files to her.
With this unprecedented access, Shroeder shares insights about his struggles, failures, triumphs, opinions, work, and wisdom.
The narrative is about as close to a Warren Buffett memoir as any biography on the famed Oracle from Omaha.
You will discover how the son of a Congressman grew up during war times and managed to accumulate massive levels of wealth while bringing his partners and countless Berkshire Hathaway shareholders along for the ride.
As you read the book, you will peer into the mind of the Sage of Omaha and discover how a billionaire investor thinks, so you too may be able to make smarter investing decisions.
You will also learn how he managed to build an empire of wealth from his modest headquarters in Omaha.
Even if you are not an avid investor, you will most likely find The Snowball to be a page-turner. It goes far beyond uncovering Buffett's investing prowess and delves deeper into his complex personality, principles of life, and hopes for his legacy.
2 – Buffett: The Making of
an American Capitalist
In Buffett: The Making of an American Capitalist, Roger Lowenstein explains Buffett's investment strategy to aspiring stock market investors.
Followers of Buffett know that he has a long term outlook rooted in finding companies that are undervalued and sticking with them until the value is realized.
This book is a powerful guide to help you learn about company moats and other key factors he looks for when buying shares.
You will learn how Buffett targets companies with large and dominant market shares so they create monopolies that sustain pricing power over decades. And you will learn about the reasoning behind some of his favorite investments, like Coca Cola, and his commitment to never sell shares of some companies.
Beyond learning about his stock picking, you will gain deeper insights into his apparent contradictions, such as why he lives a modest lifestyle as a billionaire, avoids Wall Street trading like the plague, and is a brilliant dealmaker yet has a grandfatherly image.
Thanks in part to three years of access to friends, family, and business associates, Lowenstein also shares the very human side of the famed Omaha investor and reports on Buffett the man as much as Buffett the investor.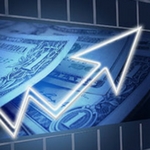 Do you know how to read the candlesticks on your chart? If not don't worry. Chris Pulver created an ebook, Candlestick Cheat Sheet, that can teach you, in layman terms, the 10 most powerful candlestick patterns. It's a great start for those that are new to Forex and may want to trade on the conservative side when starting out.

Click here to download your copy now
3 – The Essays of Warren Buffett
In The Essays of Warren Buffett, Lessons for Corporate America, you will have access to perhaps the most comprehensive compilations of Buffett's essays.
Lawrence Cunningham's book is frequently cited as the most autographed book by Buffett about Buffett.
The book is commonly lauded as a masterpiece for its arrangement of essays written by Buffett. Among reviewers it has frequently been cited as the gold standard in its genre.
The Essays of Warren Buffett earns high marks for its flow of ideas and valuable wisdom about markets, economies, and investing as a whole.
In the book, Buffett discusses his philosophies on other matters too, such as why he issues no dividends at Berkshire Hathaway.
He also shares thought-provoking stories about investing in farmland and real estate that will inform readers about how to make better investment decisions over the long-term.
The bottom line is if you want a book that arranges the writings of perhaps the world's most famous investor and distills it into an easy read, this is the book to get.
---
➤ Free Guide: 5 Ways To Automate Your Retirement
---
4 – The Warren Buffett Way
Robert Hagstrom's The Warren Buffett Way has become one of the most popular books about Berkshire's CEO.
The book explores the investment and business strategies that have led to Buffett's spectacular success as an investor.
It also explains the behavioral aspects of investing that hinder many self-directed investors from maximizing their investment returns.
For example, you will learn about the theory of "loss aversion" and why investors overweight the pain of losing money.
And you will discover how Buffett maximizes returns by staying rational through market cycles of euphoria as well as periods of gloom and doom.
What Hagstrom explores in the book is how investors can stomach the pain of uncertainty and loss in the face of rollercoaster share prices and stay focused on the long-term.
5 – Warren Buffett and
the Interpretation
of Financial Statements
For investors who want a deeper dive into the nuts and bolts of what the Oracle of Omaha considers when making investment decisions, Warren Buffett and the Interpretation of Financial Statements: The Search for the Company with a Durable Competitive Advantage is a must read.
You don't have to be a financial whiz kid to get a lot out of this book by Mary Buffett and David Clark.
Newbies will have their eyes opened to big ideas and principles applied by Buffett when scrutinizing financial statements.
Some of the financial lessons you will learn in this book include:
Time-tested dos and don'ts for analyzing financial statements
How Research & Development costs can doom a business
Finding out how much debt is too much for a business to handle
How to value a company using financial statements like Buffett
Which companies to avoid no matter how cheap they seem
What are the best Warren Buffett books to read in your opinion? Share your list of Buffett books, we would love to hear from you below.
>> How Did Warren Buffett Get So Rich?
>> Lessons From Warren Buffett's Shareholder Letter
>> How To Retire Early In 5 Simple Steps
Advertisement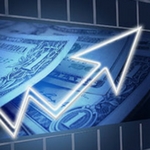 Do you know how to read the candlesticks on your chart? If not don't worry. Chris Pulver created an ebook, Candlestick Cheat Sheet, that can teach you, in layman terms, the 10 most powerful candlestick patterns. It's a great start for those that are new to Forex and may want to trade on the conservative side when starting out.

Click here to download your copy now