Investing in real estate is popular with many investors. Historically, it has performed favorably, and the opportunity to use leverage to take control of an asset with a relatively low down payment makes it accessible for many investors.
Other options, such as investing in REITs (real estate investment trusts) or crowdfunded investments, make real estate an option for investors with smaller initial investment amounts.
Step 1: Choose Your Investment
First, you must choose:
a) how you are going to invest, and then
b) what type of property you are going to invest in.
Here are a few things you should consider:
How Hands-On Do You Want To Be?
There are different types of real estate investment that are easily accessible to most investors:
Income-oriented: Buying a property and renting it out to a tenant or tenants
Flipping: Buying a property, improving it, and then selling it for a profit
Indirect: Investing with a real estate investment trust
Crowdfunded: Purchasing part of a company that owns real estate (crowdfunded real estate investment and real estate investment groups)
Of these, the first two require significant hands-on work. You will need to either find and manage tenants, or project manage the improvement of the building (depending on whether you are buying to rent out or to flip).
If you like the idea of owning property outright (as opposed to owning shares in a REIT), but don't like the idea of managing the property yourself, Roofstock has an innovative solution.
Roofstock vets property managers and connects you to them so you can hand over day-to-day responsibilities, like leaky toilets, replacing refrigerators or fixing broken windows.
ROOFSTOCK SPOTLIGHT

InvestorMint Rating

5 out of 5 stars

Buyer Fees: 0.50%
30-Day Money Back Guarantee
100% Online Purchase

via Roofstock secure site
Roofstock even goes so far as to enable you to buy property online. By rating neighborhoods by school district and a host of other important factors, the due diligence process is largely done for you.
The second two options listed above – Indirect and Crowdfunded real estate investing – are far more passive.
The Importance of Understanding Your Investment
Like any investment, it's important that you understand what you are investing in and what that means for you.
We recommend you understand the following:
Are you focusing on residential or commercial real estate?
What is the market size like for that type of property in that area?
Are there any risks or opportunities in the area that might increase or reduce the property value and potential income above the market rate?
What quality tenants can you expect?
How much will you need to invest in the property?
Will you use a third-party to manage the property, if so, what are the likely fees?
The more information you have, the better decisions you can make. That's why many investors start off either buying a property to rent or buying a property to do up and sell again – they can leverage skills they already have (valuation, DIY, project management).
Residential vs Commercial Real Estate Investing: If you like the idea of investing in commercial real estate vs residential, Rich Uncles may be a good fit for you.
Rich Uncles selects triple-net lease properties with high caliber tenants like
Minimum Investment
$500
Property Type
Commercial Property
Pre-Vetted
YES
Do You Own Property?
NO
Offering
(Preferred) Equity
Term Length
4-7 years
(average, not guaranteed)
Consider Spreading Your Risk With Crowdfunding
If you can only afford to invest in one property, you can end up with a considerable portion of your savings in one investment, which you may feel is risky.
Some investors prefer crowdfunded real estate investments, where many investors contribute a small amount to the purchase of the property.
In return for your investment, you receive a portion of the rent (or a future sale) in proportion to your share. This allows you to purchase portions of multiple properties and spread your risk.
Real estate crowdfunding marketplaces include Fundrise, RealtyMogul, and CrowdStreet. For as little as $500 at Fundrise, you can get access to a diversified portfolio of property investments.
FUNDRISE SPOTLIGHT

InvestorMint Rating

4.5 out of 5 stars

Minimum Investment: $500
Returns: 11.44% (net of fees)

via Fundrise secure site
*historical performance: average annualized returns thru 2017
Step 2: Crunch The Numbers
Once you've chosen a likely investment that fits your criteria, it's time to crunch the numbers. You need to calculate your likely return and compare this to your costs to ensure the investment is worth it.
If you're purchasing a property to rent out, you need to take into account your likely rent, potential time the property may be empty, management fees, maintenance, transaction costs, and closing fees.
The calculation is similar if you are flipping, except that instead of rent, you're calculating how much your improvements will cost and the likely increase in value you think you can achieve.
*Source: howmuch.net
If you're investing on a crowdfunding platform, you will be provided lots of details about the property and potential returns, but you need to make your own assessment. Don't forget to take into account the platform fees!
Finally, be aware of any tax implications. If you haven't already, get an accountant who can help you understand your investments and how they affect your finances.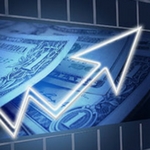 As you've no doubt seen on the news, our economy is facing uncertain times ahead. Inflation continues to skyrocket, the Fed has been failing us left and right, and the government is in shambles. As it stands, your money is not safe. But there is hope, the Inflation Survival Plan will tell you everything on how to not only survive, but actually thrive through this harsh economic change.

So don't wait until it's too late, act now and secure your future TODAY!
Step 3: Master The Law
It is important that you understand the federal, state and local laws that apply to you and your investment, especially if you are planning on renting that property out.
You should understand the following:
Your rights as a landlord and that of your tenants
How to deal with disputes and eviction rules
Your liabilities (for example, if a tenant has an accident on your property)
To help you understand the law, it is recommended that you hire a good lawyer. A real estate lawyer may also be invaluable when buying or selling the property.
---
➤ Free Guide: 5 Ways To Automate Your Retirement
---
Step 4: Look After Your Investment
Once you've invested in property, either as a landlord or using another method, you need to look after your investment – and that means taking regular action.
As a landlord, this includes staying on top of maintenance, but it goes much farther than that – as the market changes, you should regularly reassess your investment to check that it is meeting your investment objectives.
For example, a landlord may examine a change in the local market (forthcoming job losses in the area, reduced demand, etc.) and conclude they are better off selling and investing in another property.
In another example, a person approaching retirement age may wish to move their investment from being in a couple of rental properties to real estate crowdfunding to spread their risk and protect their investment (which they rely on in retirement).
Here's a quick comparison of a popular crowdfunding site, Fundrise vs REIT investing:
REIT vs Fundrise Comparison
| | | |
| --- | --- | --- |
| Real Estate Investing | Fundrise | REIT |
| Reviews | Fundrise Review | REIT Review |
| Minimum Investment | $500 → $1,000 | Varies |
| Dividend Frequency | Quarterly | N/A |
| Fees | 1% | ~1% |
| Non-Accredited Investors | ✅ | ✅ |
| Diversified Investments | ✅ | ✅ |
| Passive Income | ✅ | ✅ |
| Liquidity | ❌ | ✅ |
| Leverage | ✅ | ✅ |
| Tangible Asset | ✅ | ✅ |
As with any investment, you'll need to use your own judgement to make these decisions for what is best for your portfolio.
Advertisement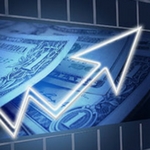 The next 10 minutes could change your life. We've recorded a special sit-down interview with a reclusive millionaire who details how he's closed out winning trade after winning trade throughout the volatility of 2022. In fact, he hasn't closed a single losing trade since 2016. Sounds impossible? It's not - and he'll prove it to you.

Click to see this exclusive sit-down interview