Enterprise Holdings focuses on car rental services. The company also sells used vehicles that it has rented to customers. The umbrella group has tried to move into other services, but it has rarely found success outside of rentals and sales.
In 2009, Enterprise Holdings, Inc. formed when Enterprise Rent-A-Car acquired Vanguard Automotive Group. The acquisition put some of North America's largest car-rental brands under the ownership of one company.
As a parent company, Enterprise Holdings owns Enterprise Rent-A-Car, National Car Rental, and Alamo Rent a Car. Enterprise Holdings also owns Enterprise CarShare and Enterprise Car Sales.
You can trace the beginning of Enterprise Holdings to 1957, when Jack Taylor established Executive Leasing. Taylor changed the company's name to Enterprise in 1969 to honor USS Enterprise, a WWII ship that he had served on.
The company has grown from strength to strength. The question for investors is how to buy Enterprise stock?
Income expert Neil George has just released a new book called Income for Life.

Inside, it details more than 65 little-known income streams that ANYONE can collect

However, this book is not available for sale. Instead, we're on a nationwide campaign to spread the book far and wide for FREE.

Click here to learn how to claim a copy.
What You Can't Buy Enterprise Holdings?
Enterprise Holdings is a private company owned by the descendants of Jack Taylor. The family does not sell stock to anyone. Not even the 100,000 employees of Enterprise Holdings can buy the company's stock.
Unless the company decides to sell stock publicly, you can't buy Enterprise Holdings stock.
So for investors who want to buy Enterprise Holdings stock, what are the options?
TASTYWORKS SPOTLIGHT

InvestorMint Rating

4.5 out of 5 stars

Commissions: All closing trades are commission-free
Account Balance Minimum: $0
Commissions: $5 flat rate for stocks; $1 per contract for options to open

via tastyworks secure site
Advertisement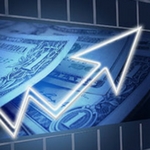 Small cap stocks offer investors the potential for more significant upside and faster growth. This Special Report details 3 top small cap stocks poised for fast-moving growth potential through the rest of 2019.

Click Here to Download the FREE Report
Alternatives To Buying Enterprise Holdings Stock
Although you can't buy stock in Enterprise Holdings, you can invest in other companies that rent and sell vehicles.
Hertz Global Holdings (NYSE: HTZ) stands out as one of the best alternatives to buying Enterprise Holdings stock. Hertz has been around since 1918, so it has more than a century of experience in the car-rental industry.
As of 2018, Hertz Global Holdings owns three major companies that rent vehicles to consumers and businesses. In addition to Hertz Corporation, it operates Dollar Rent a Car, Inc. and Thrift Car Rental. Together, the three companies have more than 10,200 locations around the world. Hertz Global Holdings employs about 38,000 people.
Hertz is the planet's second-largest rental car company. It operates in 150 companies. You can find franchises and corporate offices throughout North America, Latin America, the Middle East, Africa, Australia, and New Zealand.
The value of Hertz's stock has been falling for about a decade. Despite its stock price, Hertz Global Holdings had revenue of $9.5 billion in 2018. The company owns about $21.4 billion in assets.
Some people see Hertz's low stock price as a good opportunity for investors to enter the market without spending much money. Others see it as an ongoing trend that will force the company to lose money.
If Hertz seems too risky, consider other publicly traded rental companies like AvisBudget Group (NASDAQ: CAR), which owns Avis, Budget, Payless, and ZipCar. Other alternatives to Enterprise Holdings stock include eHIU Car Rental (NYSE: EHIC) and Europcar (Euronext Paris: EUCAR).
Advertisement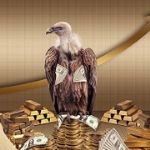 Seems too good to be true I know, but I have the proof. I'll show it to you here - the ticker symbol, charts, the works.  But more importantly, I want to tell you that the same system that pinpointed this 100-bagger has identified 8 new stocks to buy now. These are the only 8 stocks you need to buy now to which could make 2020 your most profitable year ever.

Get the full details here.
When Should You Buy Stocks in Rental Car Companies
Rental car companies appeal to two types of consumers: travelers who need short-term access to vehicles and people who don't own personal vehicles.
Knowing the target market for rental car companies should help investors determine when to purchase stock.
It makes sense to assume that higher car sales mean that fewer people will want to rent vehicles.
On the opposite side, lower car sales could mean that consumers will want to rent more vehicles when they travel outside of their communities.
Car Rental Companies Could Thrive During Economic Recessions
Historically, car sales fall dramatically during economic recessions.
Between 2002 and 2007, consumers purchased 16 → 17 million cars in North and Central America. The 2008 recession changed those numbers quickly. As people became more concerned about the economy's stability, they started buying fewer cars.
In 2008, car sales fell to 13 million. In 2009, consumers only purchased 10.4 million cars. Within two years, car sales fell by about 6 million vehicles.
Sales didn't reach pre-recession numbers until 2014. From 2015 to 2017, consumers felt confident enough to buy more than 17 million vehicles per year.
METROMILE SPOTLIGHT

InvestorMint Rating

3.5 out of 5 stars

Pricing: Base rate + per-mile rate
Lost Car Locator: YES
Free Street Cleaning Alerts: YES

via Metromile secure site
Advertisement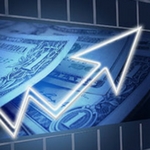 If you're happy with stocks yielding you 4% or 5% a year, you don't need this. But if you want to see how we built a portfolio that now pays us a 67% cash on cash return - with no leverage, options, or gimmicks.

Then go here ASAP.
People often choose to travel less during recessions. Some amount of travel, however, takes place regardless of the economic situation.
More often than not, consumers look for cheaper ways to reach their destinations. A family of four, for example, may choose to drive to grandma's house on Thanksgiving instead of buying airline tickets.
If this behavior happens, then investors may want to buy stock in car rental companies when they sense an upcoming recession.
Changes in Driving Behavior Could Benefit Car Rental Companies
The rise of on-demand car services like Uber and Lyft could eventually lead to growth in the car rental market.
If people in urban areas decide that they'd prefer ride-sharing over car ownership, then vehicle sales will fall. Ride-sharing, however, doesn't work well for long-distance travel. Consumers who choose not to buy cars, therefore, may decide to rent vehicles when they need to leave town.
Companies that rent cars haven't done very well over the last few years. Changes in consumer behavior and the economy, however, could help rental companies earn more money. If that happens, it makes sense to invest in companies like Enterprise.
Since you can't buy stock in Enterprise Holdings, though, you will need to look to alternatives that trade on public exchanges, such as Hertz and AvisBudget Group.
THINKORSWIM® SPOTLIGHT

thinkorswim®

InvestorMint Rating

5 out of 5 stars

Commissions: $6.95 per trade
Account Minimum: $0
Promotion: Trade free for 60 days, based on $3,000 deposit

via thinkorswim secure site
Advertisement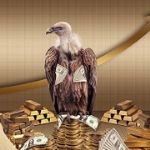 Seems too good to be true I know, but I have the proof. I'll show it to you here - the ticker symbol, charts, the works.  But more importantly, I want to tell you that the same system that pinpointed this 100-bagger has identified 8 new stocks to buy now. These are the only 8 stocks you need to buy now to which could make 2020 your most profitable year ever.

Get the full details here.
Advertisement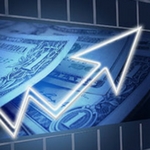 What if you could buy one tiny stock today for $10 - at the center of a growing tech industry - that experts believe will explode a massive 77,400%?

Wall Street legend Paul Mampilly recently identified this as the stock of the century.

Buying up a handful of shares of this small company now could change your life and even make you millions.

Click here now.