EY, formerly known as Ernst & Young, is one of the world's largest tax and accounting firms. Based in London, the company maintains a global presence and employs more than 260,000 people across its various service lines.
As of fiscal year 2018, EY ranked as the 7th largest private company in the United States, making it a powerful force both within its industry and in the broader American economy.
Although it boasts an annual revenue of over $36 billion and continues to grow at a rate of 10.7 percent in emerging markets, the firm has never issued public shares for investors to purchase. Here's what you need to know about EY, why it has chosen to remain private and what publicly traded companies can stand in for it in your investment portfolio.
CNN calls 5G "the lifeblood of the new economy."

If you don't invest now, you'll regret it later.

Click here for details on the top 5G stock...
EY: Tax Specialist For Tech, Mining & Autos
Ernst & Young, the predecessor company to EY, was created by a merger of Arthur Young and Ernst & Whinney in 1989, though the histories of those two companies stretch back much farther.
Today, the company operates globally and maintains offices in more than 150 countries. It is also classified as one of the Big Four accounting firms, along with Deloitte, PwC and KPMG.
TASTYWORKS SPOTLIGHT

InvestorMint Rating

4.5 out of 5 stars

Commissions: All closing trades are commission-free
Account Balance Minimum: $0
Commissions: $5 flat rate for stocks; $1 per contract for options to open

via tastyworks secure site
Advertisement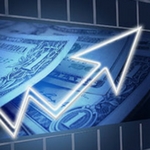 What if you could buy one tiny stock today for $10 - at the center of a growing tech industry - that experts believe will explode a massive 77,400%?

Wall Street legend Paul Mampilly recently identified this as the stock of the century.

Buying up a handful of shares of this small company now could change your life and even make you millions.

Click here now.
EY offers a range of financial consulting services to both business and public sector customers. Included in its portfolio of services are tax advice, auditing, business advisory services and general accounting.
While EY offers these services to businesses in almost every industry imaginable, the firm specializes in automotive, mining, telecommunications and technology.
In addition to its core tax and financial advisory services, EY also offers technological consulting to its business clients. Services in this line include Big Data, analytics and emerging technology consultation. This fact has allowed EY to prosper as businesses continue to require more advanced technology to reach and service their customers.
>> How To Buy C&S Grocers Stock
Why Can't You Buy EY Stock?
Like the other Big Four tax and accounting firms, EY is a privately owned network of accountants and other professionals, rather than a publicly listed company.
While EY describes its network participants as "partners," it is not a partnership in the strict sense of the term.
Instead, the firm's business structure varies from country to country. Due to regulatory restrictions and other obstacles in the path of resolving a network structure with the requirements of an IPO, it is unlikely that EY will go public in the foreseeable future.
Advertisement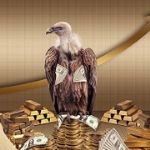 Seems too good to be true I know, but I have the proof. I'll show it to you here - the ticker symbol, charts, the works.  But more importantly, I want to tell you that the same system that pinpointed this 100-bagger has identified 8 new stocks to buy now. These are the only 8 stocks you need to buy now to which could make 2020 your most profitable year ever.

Get the full details here.
Alternatives to Buying EY Stock
As all of the Big Four accounting firms are privately owned, investors have to look elsewhere to find viable alternatives to owning EY directly. Fortunately, several alternatives exist in the professional services and consulting industries, though not all of these alternatives offer the same services as EY itself.
One of the closest stocks you'll find to EY itself is that of the Boston Consulting Group. BCG provides consulting services to businesses in many of the same industries as EY, making it a reasonably good proxy stock.
As of 2018, BCG produced revenues of $7.5 billion annually and generated an underlying revenue growth rate of 19 percent.
Another consulting company well worth looking into is Accenture, which focuses on the technological needs of businesses.
From basic IT to the emerging technology of blockchain, Accenture provides the technological expertise that companies need to succeed in an increasingly digital world.
Through this consulting model, the firm has been able to rack up annual revenues in excess of $41 billion and generate strong growth.
As of April of 2019, the company had raised its annual revenue growth projection to a range of 6.5-8.5 percent.
Booz Allen Hamilton is another consulting company that deals heavily with the technology needs of various businesses.
The company brings in yearly revenues of nearly $7 billion and currently projects continued revenue growth of between 7 and 8 percent. Recently, BAH has been rated as a buy by analysts at several major investment firms.
Finally, you may want to consider shares of Huron Consulting Group as an alternative to EY. Huron is a broad-based management consulting company that offers financial, technological and operational advisory services to businesses in a wide range of industries.
Although the company's stock has posted losses over the last five years, analysts are currently rating it as a buy.
---
➤ Free Guide: 5 Ways To Automate Your Retirement
---
When to Buy Business Consulting Stocks
Whether a company specializes in management, financial or tech consulting, there are some basic investment principles that govern when and why you should purchase consulting stocks.
Generally speaking, consulting companies perform best when the broader economy is expanding due to increased business investment, as has been the case since the 2017 tax cut. As a result, consulting stocks are a reasonable addition to your portfolio when you believe that robust economic growth will continue into the coming quarters.
THINKORSWIM® SPOTLIGHT

thinkorswim®

InvestorMint Rating

5 out of 5 stars

Commissions: $6.95 per trade
Account Minimum: $0
Promotion: Trade free for 60 days, based on $3,000 deposit

via thinkorswim secure site
Advertisement
John Paulson quietly spent $305 million. Ken Fisher poured in $200 million. And Warren Buffett just invested $10 billion. These billionaires are convinced oil stocks will soar -- and they're wasting little time, discreetly "loading up". But you don't need to be rich to make a fortune in oil...

I've discovered a stock that could transform $1,000 into a $343,960 windfall.

Click here to find out how
Although it is a bit difficult to buy shares in companies offering exactly the same services as EY, there are several excellent publicly traded options in the professional services industry.
Before investing in any stock, however, you should be sure to carefully analyze its fundamentals and its historic performance. As always, it's important to make sure each stock you purchase makes sense as part of your portfolio and fits in with your broader investment strategy.
>> 7 Retirement Investing Tips
>> Best Stock Market Investing Quotes
Advertisement
65 "Mailbox Money" secrets ANYONE can collect!

Everyone can use extra cash these days...

And that's exactly why income expert - Neil George - is giving away his latest book...

Titled Income For Life, this massive book profiles 65 unique streams of income, capable of generating an extra $237...$1,245...or even $10,312 each and every month.

Click here to learn how to reserve claim your FREE copy today!