Today, Shawn Johnson is proud mom to one-year-old Drew Hazel. She is comfortable in the spotlight, and she has openly shared her struggles with pregnancy, miscarriage, and motherhood.
She writes, speaks, and makes connections with followers, and she focuses on providing a safe space in which other women on the same journey can feel seen and heard.
However, Johnson East's current roles as author, blogger, influencer, wife, and mother aren't her first foray into the public eye.
At just 16 years old, Johnson East competed in the 2008 Olympics, bringing home the gold for her extraordinary skill as a gymnast.
How have these extraordinary boosted Shawn Johnson's net worth? Here's the backstory to how she grew her wealth.
Shawn Johnson Rise To Fame
Every Saturday morning, mothers across America pack up their preschoolers and head off for gymnastics classes. It's a way to build skills, release some energy, and have fun.
Chances are, when Shawn Johnson's mom enrolled her three-year-old in gymnastics, she had no idea that 13 years later she would join hundreds of millions of spectators in cheering her daughter's Olympic Gold Medal win.
At the time, Mrs. Johnson simply said, "The wild child just needed something to do!"
Johnson might have started her career as a gymnast for fun, but it quickly became evident that she possessed a special talent for the sport. More importantly, Johnson had the discipline and passion to focus on gymnastics while peers spent their time on leisure activities.
In 2007, Shawn was selected for the US Senior Team, and it was immediately clear that she was one of the best gymnasts in the world.
In her first year, she was named champion of the 2007 American Cup, and she went on to collect three gold medals during the World Championships, among other accolades.
It was a foregone conclusion that she would join the 2008 Olympic Team, and soon she was off to Beijing for the Summer Games.
Shawn Johnson Olympics
The 2008 Summer Olympics took place in Beijing, China, and the United States was confident in its athletes.
A total of 588 individuals represented the US, and they had a presence in every sport except handball.
It was the year Michael Phelps set a record with eight gold medals in swimming, and Natalie Coughlin set a record for female swimmers by winning six medals.
While the US did not best China in total gold medals during the 2008 Summer Games, US athletes did win the most total medals.
Four of those medals came from Shawn Johnson, who placed in each of the four gymnastics events.
She won three silver medals, one in the individual all-around contest, another in floor exercise, and a third in the team competition.
Her pinnacle moment came when she earned the gold medal for her flawless execution on the balance beam. 
Johnson stepped away from gymnastics for a period after her 2008 Olympic experience, but by 2010 she was ready to compete again.
Unfortunately, just before trials for the 2012 Olympic Games, she was sidelined by an injury. Johnson finally decided to retire from the sport at the age of 20, ready to embark on the next chapter in her career.
>> What Is Charlie Sheen Worth?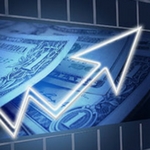 We have the world's leading artificial intelligence forecasting trends in the market. A strategy so precise it achieves a proven accuracy rate up to 87.4%. Check out the next 3 stocks this A.I. has on its radar for you in this free, live training.

Claim your seat now by clicking here.
Did Shawn Johnson Win Dancing with the Stars?
That two-year gymnastics hiatus wasn't wasted. Johnson stayed in the spotlight by participating in another contest that showcased her physical talent.
She joined the competition on Season 8 of Dancing with the Stars, and in partnership with professional dancer Mark Ballas, she was crowned the show's champion – the youngest person ever to win the title.
Other celebrities that participated in Season 8 included Belinda Carlisle, Steve Wozniak, Lil' Kim, and rodeo cowboy Ty Murray.
Johnson's Dancing with the Stars experience had a surprising impact on her future. In 2012, she was invited to compete in Season 15's All-Star Edition.
During filming, Johnson was introduced to her future husband, football player Andrew East.
---
➤ Free Guide: 5 Ways To Automate Your Retirement
---
Shawn Johnson: Husband and Kids
Some people just belong together, and when Guy East met Shawn Johnson, he knew she was the perfect choice for his brother Andrew.
Guy persuaded Andrew to fly to Los Angeles while Johnson was working on Dancing with the Stars, where he introduced the two.
His intuition was right, and the couple liked each other immediately. Though they didn't start dating right away, within six months, they were an item. In April 2016, Shawn and Andrew were married in their Nashville home.
A year later, the newlyweds learned they were expecting, but within days of the news, Johnson East went through a miscarriage.
The pair was devastated, and Johnson East later told followers that she experienced a lot of guilt over losing the baby.
Though her physician assured her that nothing she did caused the miscarriage, Johnson East was convinced that her time as a gymnast was to blame.
She had consumed so few calories and worked her body so hard, that she felt certain she caused irreversible damage.
Does Shawn Johnson Have A Baby?
In 2019, Andrew East and Shawn Johnson East welcomed their daughter, who they named Drew Hazel. In interviews, they expressed that their new baby felt all the more precious to them after their 2017 loss.
Johnson East described some of the most stressful moments of her pregnancy, which came when genetic testing indicated a possible medical issue.
She shared her joy at learning her daughter would be born without complications, and she opened up about techniques she and her husband used to get through that harrowing time.
In a recent interview, the couple shared their thoughts on expanding their family further. While both are hopeful that another child will join them, they never forget how fleeting the joy of a pregnancy can be.
For now, they plan to relax and enjoy life with their toddler, leaving the timing of their next pregnancy up to the fates. Neither wants the pressure of formally "trying" and the disappointment that can bring.
>> What Is Tarantino's Net Worth?
Advertisement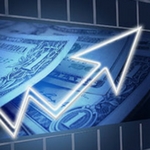 This "heartland" town 2,400 miles away from Silicon Valley will be the NEW playground for America's 1%-ers.

Learn more here.
Shawn Johnson TV Career
Though Johnson East has been busy with her family, that hasn't stopped her from participating in a variety of television projects.
She competed in the 2015 season of Celebrity Apprentice, and she has been featured on a wide variety of talk shows.
Some of these include The Tonight Show, The Late Show, The Today Show, Live with Regis and Kelly, The Ellen DeGeneres Show, The Oprah Winfrey Show, and Entertainment Tonight.
Johnson East frequently turns up in game shows and other competitive programs, whether she is competing herself or serving as judge for the shows competitors.
One year, she was a judge for the Miss America pageant, and another year, she was an investor on Adventure Capitalist.
In 2018, she and her family competed on Family Feud, but alas lost the contest to Olympic Gymnast Laurie Hernandez and her family.
>> How Much Money Does Nick Cannon Have?
What Does Shawn Johnson Do?
Johnson East makes frequent appearances on television, but she wouldn't consider any of them steps on her career path. Her true focus is engaging her audience and opening up her life to help others work through the sorts of challenges she has faced.
One of her most courageous admissions was around her on-going battle with body image. Certainly, she was a champion gymnast, but she paid a price for all of those wins.
In a number of forums, she has shared that she used medication, restrictive diets, and extreme physical conditioning to keep her weight low. This also delayed the onset of puberty, which often puts an end to gymnastics careers.
She has spoken at length about the mental impact of physical changes that occur during pregnancy and through the post-partum period.
Johnson East has also been very open about her miscarriage and the emotional toll that experience takes on women and their partners. She regularly notes that normalizing conversations about miscarriage is critical for the mental health of those who have gone through them.
>> Emma Stone's Wealth Is Surprising
Shawn Johnson Mom Blogger
As delighted as she is to be a mom, Johnson East often speaks of the struggles that parenting brings. There are all sorts of decisions to be made, such as breastfeeding or formula, and no matter what you choose, chances are someone will judge.
Johnson East is often targeted by critics for her parenting choices, and she handles the interactions with grace. She shares them as a learning experience for other parents who find themselves on the wrong side of so-called mom-shaming.
Johnson East is a prolific blogger and social media influencer, and she has written two books about her gymnastic career.
The second, Winning Balance: What I've Learned So Far About Love, Faith and Living Your Dreams, was published in 2012 and became a New York Times Bestseller.
Her most recent book is a novel for young adults that has semi-autobiographical overtones. Through her protagonist, she explores the peaks and valleys of being a young gymnast and grappling with the challenges of maintaining a healthy body image.
The accomplishment Johnson East appears most proud of is co-founding TheBodyDepartment.com. The site is dedicated to encouraging healthy discussion of wellness, fitness, and body image – a topic that she feels is critically important to girls and women everywhere.
>> Becky Quick Is Shockingly Rich
How Much is Shawn Johnson's Net Worth?
Johnson East has dabbled in media and entertainment, but none of these brought her a significant paycheck.
Her primary method of generating income is through product sponsorship. 
Johnson East has served as spokesperson for major brands like Circuit City, Crest Toothpaste, and Eukanuba pet products.
She was the face of Nestle for a period, and in 2020, she promoted the Mentionables line of lingerie. Her net worth is estimated to be around $9 million.
>> Charlotte Casiraghi Is Extremely Wealthy
Shawn Johnson Net Worth Summary
In her short 27 years, Shawn Johnson East has had more adventures than an average person sees in a lifetime.
While she plans to develop her career further and have more adventures, her current focus is on home and family.
Johnson East's popular blogs and social media pages fit right in with her child-centric lifestyle, and she is likely to stick with them for some time to come.
>> How Much Money Does Tulsi Gabbard Have?
Advertisement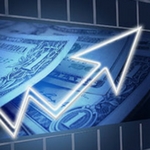 This list ranks the top stocks daily based on our proprietary algorithm. FREE Bonus: 3 Stocks To Double This Year

View this list for FREE now!