With a televangelist father and accountant mother, it's unlikely that anyone expected Nick Cannon to develop a commanding presence in the entertainment world when he was born. However, from the time he was 8-years-old, friends and family members started to realize he had something special.
Cannon's career started when his grandfather gave him musical instruments, and it was quickly made clear that he had a talent for performing. Soon, he transitioned to stand-up comedy, making his television debut on his father's Charlotte-based public access show.
By the time Cannon was a teenager, his career was gaining steam. He was a welcome addition to the lineups at Hollywood's most prestigious comedy clubs, including The Laugh Factory, The Comedy Store, and The Improv. His popularity put him on the fast-track to success, and soon, he was cast in movies, tapped for television programs, and rocketing up the music charts.
All that success translated to fame and fortune. Nick Cannon's net worth has been estimated at over $30 million.
Nick Cannon: Rise to Fame
Like many young actors, Nick Cannon launched his career on the Nickelodeon network.
At first, he made regular appearances as the warm-up act for Nickelodeon's All That, and soon he was a series regular.
Before long he was writing and starring in shows of his own. Among others, Cannon co-hosted Snick House, TEENick in Concert, and the All That Music Festival and More Tour, while writing for Kenan and Kell and Cousin Skeeter.
Audiences couldn't get enough of Cannon, and by 2002, Nickelodeon was ready to give him his own show.
By the time he was 22, Cannon wrote for, produced, and starred in the Nick Cannon Show, featuring an impressive list of guests that included Eddie Murphy, Will Smith, Usher, Mary J. Blige, Lil' Romeo, and Britney Spears.
>> How Rich Is Jessica Simpson?
Nick Cannon: Filmography
Cannon's television success caught the attention of casting directors, and his film career quickly took off. He had a small part in Men in Black II, then quickly went on to star in his own film, Drumline.
Critics were impressed by Cannon's breakout performance, and soon after, he was selected to play the lead character in Love Don't Cost a Thing. By 2005, Cannon was co-writing and producing films, beginning with The Underclassman.
One of the most remarkable elements of Cannon's early films was his ability to attract a diverse audience. Cannon's portrayal of a college student in Drumline appealed to both black and non-black cinema-goers, marking an important transition for Hollywood.
The Los Angeles Times reported that the film "helped show that young black men could carry a drama that focused on driven college kids rather than gangs and guns."
In 2006, Cannon was one of the hottest young actors in Hollywood. That year, Cannon played major roles in several films, including Monster House and Even Money, which also starred Kim Basinger. Success at the box office translated to success at the bank, and Cannon began to build his fortune.
>> What Is James Franco's Net Worth?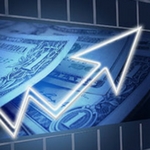 This list ranks the top optionable stocks daily based on trend, volume, price and our proprietary algorithm. FREE bonus: a strategy for generating income in 8 minutes per day.

View this list for FREE now!
Nick Cannon: Music Career
Somehow, in the midst of his rapidly accelerating career as an actor, Cannon found time to create music.
As one of the three members of Da G4 Dope Bomb Squad, Cannon had the opportunity to open for big names in music, such as 98 Degrees, LFO, and Will Smith.
In 2001, Cannon signed with Jive Records, and he became the sound behind the hit kids' show Jimmy Neutron: Boy Genius. In between movies, Cannon released his debut album, a self-titled record that featured the single Your Pops Don't Like Me (I Really Don't Like This Dude).
Cannon realized right away that he had the skills and expertise to control his own musical fate, which prompted him to launch a record label in 2005.
The label, Can-I-Ball Records, was replaced by N'Credible in 2009. Between the two labels, Cannon released several singles.
In 2011, mixtape Child of the Corn was added to his credits. It wasn't until 2013 that Cannon released another single. The song, Me Sexy, quickly became popular, followed by Looking for a Dream in 2014.
That year, the album White People Party Music was released in its entirety. Since then, Cannon has continued to create alone and in collaboration with some of the biggest names in rap.
One of the defining features of Cannon's music is, like role model Will Smith, the fact that he tries to keep his lyrics fairly clean. Whether due to his religious background or his grandmother's careful teachings throughout his childhood, Cannon never gave in to the temptation of making his point through profanity.
>> How Did Russell Crowe Get So Rich?
---
➤ Free Guide: 5 Ways To Automate Your Retirement
---
Nick Cannon:
America's Got Talent Host
When Regis Philbin left America's Got Talent in 2009, many fans wondered whether the show could carry on.
As it happened, the choice of Nick Cannon as host boosted the program considerably. Hosting America's Got Talent gave Cannon an opportunity to build his wealth rapidly, making it possible to finance other projects. The program paid $70,000 per episode, and Cannon was host through 2017.
Of course, this is a performer who isn't satisfied working on a single project. While hosting America's Got Talent, Cannon also appeared in Real Husbands of Hollywood and Brooklyn Nine Nine.
Nick Cannon: Radio Host
It seems there is very little Nick Cannon doesn't do. Aside from music, film, and television, he has also made a name in radio.
Cannon hosted a program on New York City's 92.3 NOW FM from 2010 to 2012, and later he was selected to host Nick Cannon Mornings on Los Angeles' Power 106.
When announcing the launch of Cannon's program, the media group's President and COO Otto Padron said, "Nick is the quintessential entertainer and content creator who will take our media game to the next level. His tremendous success across television, film, and music is testimony of his unique talent, work ethic, and impeccable reputation."
>> Ralph Macchio Net Worth: How Rich Is The Karate Kid?
Advertisement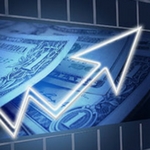 Thanks to forgotten 50-year-old legislation, often ignored by investment advisors, gold bugs, and silver hounds... You can now collect $10,000 or more in free silver.

Millions of Americans know NOTHING about this... Because it exploits a "glitch" in the IRS tax code that helps protect your retirement... While paying ZERO TAXES & PENALTIES to do it. That's why you need to see this NOW.

Click Here to get all of the details in this FREE Kit
Nick Cannon Awards
Cannon has been honored with a long list of awards throughout his busy career. One of the most notable was for his role in the 2006 film Bobby.
The Screen Actors Guild recognized him for his performance in 2007, and Cannon received the Breakthrough Actor of the Year Award at the Cannes Film Festival. He was the first African American to receive this honor.
Nick Cannon Business Ventures
Nick Cannon had accumulated a small fortune by his early 20s, and today at just 40 years old, his estimated net worth is $30 million. 
His financial success can't be attributed to a "lucky break" or being "discovered" by talent agents at an early age.
From the age of 8, Cannon was motivated and ambitious, working harder than most to achieve his many goals. He balanced acting, comedy, music, writing, producing, and building multiple business ventures simultaneously – a feat that is nearly unmatched in the entertainment industry.
In 2009, Cannon found himself puzzled that Oprah had her own television network when he didn't, and he persuaded Nickelodeon to give him a shot. He became the youngest television chairman in history with his network, TeenNick.
Throughout his career, Cannon has created his own opportunities. Understanding that black entertainers tend to be relegated to certain niche roles, he chose to launch his own labels and his own film and television ventures to ensure access to the types of projects that piqued his interest. Better still, he has been able to offer opportunities to other talented artists. For example, N'Credible Entertainment has managed performers such as Amber Rose, New Boyz, Soulja Boy, and Kehlani.
Perhaps the most notable aspect of Cannon's financial success is his ability to live well below his means. While he could spend his millions on massive homes and fancy cars, he keeps expenses low. As a result, he can afford to test out his entrepreneurial ideas, making his mark and building a lasting legacy across multiple channels.
>> What Is Morgan Freeman's Net Worth?
Advertisement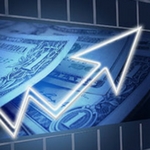 If you've struggled with trading techniques in the past and watched your mistakes affect your bottom line, you're not alone-but you can change that starting now!

I'm trading expert Thomas Wood and my e-guide, "Naked Trading Mastery" could give you the edge you need to make earning consistently easier than ever!

Get your free copy here!