The average journalist earns about $43,000 a year, so not many people in the profession become wealthy. But that status quo doesn't apply to Rebecca Quick, better known as Becky.
Shortly after enrolling at Rutgers University as a Political Science student, Becky Quick distinguished herself as an influential writer, thinker, and reporter.
She has gone on to develop a loyal following that wants trustworthy information and news analysis. Her popularity and intelligence have made it possible for her to earn a substantial salary that adds to her net worth every year.
Before you can understand how Becky Quick's net worth grew to an estimated $9 million, you need to learn about her evolution has a journalist, interviewer, and debate moderator.
Becky Quick's Beginning as a Student Journalist
Although Becky enrolled as a Political Science student, she became the editor-in-chief of The Daily Targum, the student newspaper at Rutgers.
As the second-oldest college newspaper in the United States, earning a staff position at The Daily Targum often gets the attention of professional reporters and editors.
Quick did such a good job as the editor-in-chief that the Journalism Resources Institute at Rutgers awarded her the Times Mirror Fellowship.
Becky Quick's Career Reporting on the Retail Industry
After graduating from Rutgers in 1993 with a B.A, Becky began covering the retail industry for The Wall Street Journal. Soon, she began to write about the emerging e-commerce industry.
The 1990s was a time of unprecedented growth in computer technology. Within a few years, computers went from expensive, stand-alone devices to affordable machines that could connect to the internet. Quick realized early on that computers were changing the ways that people learned about and purchased goods.
She found herself in the middle of an evolving industry that included new websites like eBay and Amazon. At the time, Amazon only sold new and used books. It would take years before the company turned into a global e-commerce giant.
Becky had the luck and intelligence to report on these dramatic changes in technology and commerce.
Her experience reporting on retail and finance led to interviews with some of the world's most influential people, including Warren Buffett, Alan Greenspan, Jamie Dimon, and Bill Gates.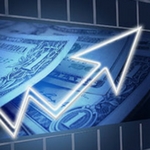 We could be facing one of the harshest economic challenges ever experienced thanks to an incompetent government and severe global unrest. If you aren't proactive, you could see yourself and your family become another financial casualty. But, the Inflation Survival Plan has you covered. Learn insider tips and tricks, IRS loopholes and more that will help your finances soar.

Take 15 Seconds to get the FREE Inflation Survival Plan and ensure your family's financial security.
Becky Quick Becomes an Editor at the Wall Street Journal
Quick made a name for herself at The Wall Street Journal. Her superiors trusted her to help launch the newspaper's first website. During this time, she also became the media company's International News Editor.
The new position put her in charge of developing news all over the world. Quick needed familiarity with every major story breaking in foreign countries.
She also needed a deep understanding of international relationships and varying cultures. Her sensitivity and brilliance made her the perfect person for the job.
---
➤ Free Guide: 5 Ways To Automate Your Retirement
---
Quick Finds Fame on Cable TV
If you want to build a fortune in the journalism business, it makes sense to search for positions with network TV stations. In 2005, Becky landed a dream job as a co-presenter on CNBC's morning program Squawk Box.
Squawk Box started airing in 1995 to give viewers information about the worlds of business, investments, and finance. The 3-hour program puts a lot of strain on its hosts, who need deep knowledge about daily topics and exemplary interviewing skills.
Quick joined the staff in 2005 during a revamp that changed the show's airtime and added new hosts. Carl Quintanilla also joined the Squawk Box staff in 2005. Mark Haines left the program to start a new show called Squawk on the Street.
At its height of popularity, more than 165,000 people tuned into Squawk Box daily, making it one of the most famous early-morning business shows on TV.
The fame that comes from hosting a popular television show opened a lot of doors for Becky Quick. In 2007, she had the opportunity to host a documentary named "Warren Buffett: The Billionaire Next Door Going Global."
Her success on Squawk Box also led to a long-term opportunity to anchor On the Money, a show that gets syndicated in 200 markets. Quick produces reports on emergency technology trends, the housing market, retirement planning, and other issues that directly impact the daily lives of families.
In 2015, she co-moderated the third Republican primary debate in Boulder, Colorado. The Republican field included Ohio Gov. John Kasich, Florida Gov. Jeb Bush, Florida Sen. Marco Rubio, New Jersey Gov. Chris Christie, Texas Sen. Ted Cruz, and Donald Trump.
Co-moderating the Republican debate brought Becky Quick into thousands of homes that hadn't seen her before.
The audience of people watching Republican debates might have some crossover with the audience that watches early-morning business news.
Realistically, though, thousands of Americans suddenly had a chance to watch Quick from home.
Becky Quick's Work as a Moderator and Author
Becky Quick's popularity as a host and moderator makes her an easy choice for high-profile conferences.
Some of the most noteworthy panels that she has hosted have been at Fortune's Most Powerful Women's Conference, Allen & Co. Sun Valley Media Conference, and the Microsoft CEO Conference.
Quick also has a successful career as a writer. She publishes a regular column in Fortune. She also publishes frequently on the CNBC website.
Advertisement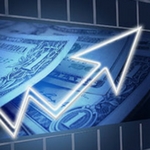 We have the world's leading artificial intelligence forecasting trends in the market. A strategy so precise it achieves a proven accuracy rate up to 87.4%. Check out the next 3 stocks this A.I. has on its radar for you in this free, live training.

Claim your seat now by clicking here.
Becky Quick's Salary and Net Worth
Becky Quick's salary has grown during her time at CNBC. Early in her career at Squawk Box, Quick earned an impressive $700,000 per year.
Now that Quick has become a household name and works on both Squawk Box and On the Market, CNBC pays her an estimated $3 million a year.
Experts who follow Becky Quick's career believe that she has a net worth of about $9 million. That makes her one of the wealthiest TV news anchors in the country.
With her high income, Becky Quick's net worth should continue to grow throughout her life. Her talent, work ethic, attractive look, and intelligence combined means little can prevent her from growing her brand and wealth.
Becky Quick Husband and Kids
Becky Quick's net worth doesn't include money that comes from husband, Matt Quayle.
Quayle works as an executive producer for Squawk Box. The couple has been married to each other since 2008.
They have a son named Kyle Nathaniel Quayle and a daughter named Kaylie Noelle Quayle.
Before her relationship with Quayle, Quick was married to a computer programmer named Peter Shay.
The two do not have any children from the marriage. There isn't much information available about the relationship, which seems to suit Quick just fine. She's more focused on the present and future instead of the past.
Becky Quick's Future Success
Becky Quick continues to publish exclusive reports about some of the most interesting topics in business and finance.
Now that she has developed extensive connections throughout the industry, she has even better access to the power players making decisions that change the world.
Becky's Twitter profile has more than 200,000 followers. With so many people paying attention to her words, Quick can take her audience wherever she goes. Having a built-in audience means that Quick has more control over her career than ever. She can choose to pursue new interests without worrying that she will lose income.
Becky keeps working hard, developing contacts, and staying on top of the latest business trends. She has been doing this for most of her life, so it's not surprising that she stands out as one of the top financial journalists in the U.S.
While most journalists struggle to save money after paying monthly bills, Becky's hard work and cable news position have produced a net worth of at least $9 million.
Of course, few people really know Becky Quick's precise net worth. To know that, you would need access to her and her husband's financial documents. You would also need to know the projected value of her investments and assets.
It's possible that Quick doesn't even know how much she owns. After all, it's difficult to keep up with things like home values when you spend so much of your time growing a career in the public spotlight.
One thing is for sure. With a net worth of at least $9 million (and an annual income of about $3 million), Becky Quick doesn't need to worry about money.
Instead, she can focus on building new contacts and learning more about the topics she investigates.
The freedom to do her job well without paying too much attention to bills makes it even more likely that Quick will continue to earn a high income and make smart investment decisions that will enrich her family's wealth for decades to come.
>> What Is Tulsi Gabbard's Net Worth?
>> How Rich Is Charlotte Casiraghi?
Advertisement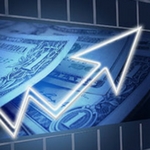 The early bird gets the worm and the options trader who waits until 9:30EST can win big! Hi, I'm Dave Aquino and if you're new to options trading, my e-book "How To Master the Retirement Trade" will show you exactly how to take advantage of this early morning, profitable, but often overlooked window of trading time.

Download your copy today and let's get started!