Miami Vice was only on the air for five years, but it made an indelible mark on American television. The show – and its stars – are icons of 1980s culture, joining the likes of Cabbage Patch Kids, The Fresh Prince, New Kids On The Block, and Magic Johnson in defining a decade.
Miami Vice's success was due in large part to its trendsetting characters, Don Johnson's Sonny Crockett and Philip Michael Thomas' Rico Tubbs. While Johnson doesn't spend as much time in the spotlight these days, he remains a household name.
Fans still want all the dirt on Johnson's life in 2020. Does he still live like a superstar? Did he ever settle down? What is Don Johnson's net worth? What is he doing today?
Don Johnson Rise to Fame
Don Johnson didn't come from a Hollywood family. He was born to a farmer and a beautician in a small Missouri town.
Johnson grew up in Wichita, which isn't necessarily known as a mecca for theatre, but he made the most of his time there.
Johnson starred in his high school production of West Side Story, then moved on to the theater program at the University of Kansas.
After a year, he was accepted into San Francisco's American Conservatory Theater, where his career truly began.
Johnson landed a number of minor roles on-stage, in television, and in movies over the 15 years that followed – enough to make a living, but not enough to launch him into the big leagues.
That came when Johnson was chosen for the part of Sonny Crockett on Miami Vice. The show was immediately popular, launching Johnson into the spotlight.
>> What Is Quentin Tarantino Worth?
Don Johnson Miami Vice
Considering the competition, it's fairly remarkable that Don Johnson got himself cast in Miami Vice at all.
Stars like Jeff Bridges and Nick Nolte were up for the part, and it was actually offered to Mickey Rourke, who declined.
Johnson was considered something of a risky choice, given that his resume up until that point can only be described as mediocre.
Of course, in retrospect, Johnson was the only possible actor who could have delivered the Sonny Crockett that made television history.
Miami Vice brought something fresh to the small screen  – and in doing so, it changed the future of television programming.
Episodes were filmed on-location in Miami, and each incorporated popular current music into the soundtrack.
Gone were the tried-and-true elements of police procedural dramas that aired up until that point.
The show focused on the human element of crime, pulling basic plot elements from current events and the decade's most pressing social issues.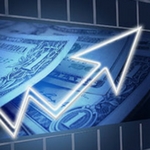 Finally released to the public, trading guru Dave Aquino's guide, "The Options Trading Accelerator Method", reveals how Wall Street's big lie has stopped traders with small accounts from reaching their full potential and how his student favorite trading method could change that!

Click here to keep reading…
Don Johnson TV Career
Though Don Johnson's best-known television role was Sonny Crockett, he has a long list of small-screen credits.
Johnson made appearances in dozens of shows over the years, including Young Dr. Kildare, The Streets of San Francisco, Eight Is Enough, From Here to Eternity, A Series of Unfortunate Events and From Dusk till Dawn: The Series.
He played the lead character in the television drama Just Legal, and he was cast in a recurring role for Eastbound & Down.
One of his more popular post-Miami Vice projects was the police procedural series Nash Bridges. Johnson worked as executive producer for Nash Bridges while simultaneously performing in the lead role. Nash Bridges was on the air from 1996 – 2001, and there is a movie-length revival coming soon.
Rumor has it that if the reboot is successful, the program might be back for another prime-time run.
More recently, Johnson has portrayed leading characters in the series Blood & Oil and Watchmen, but he isn't always the star these days. When daughter Dakota Johnson hosted Saturday Night Live in 2015, Don Johnson made an appearance to honor her achievement.
---
➤ Free Guide: 5 Ways To Automate Your Retirement
---
Don Johnson Movies
Don Johnson has always been the sort of actor who would try anything, which means he had more opportunities than most to make a big-screen appearance.
His first movie role was the lead character in 1970's The Magic Garden of Stanley Sweetheart, and he added nine additional film projects before Miami Vice.
He was Stanley Cole in The Harrad Experiment (1971), Harley McKay in Return to Macon County (1975), and even the voice of Benno in Swan Lake (1981).
Johnson took on fewer film acting roles during the Miami Vice years, but he was back at it when the show came to a close. He played the title character in Harley Davidson and the Marlboro Man (1991), he was the lead in Born Yesterday (1993), and he was David Edgar Greenhill in 1993's Guilty as Sin.
Johnson had a few more supporting roles before turning his attention to Nash Bridges, at which point he was focused on television acting.
After Nash Bridges, Johnson resumed his film career, which led to projects like Django Unchained (2012), Cold in July (2014), Book Club (2018), and Knives Out (2019).
In the past 50 years, Johnson has appeared in more than three dozen movies, and he doesn't show signs of slowing down. Johnson's passion for acting still burns bright, and he is regularly tapped to lend his talents to major productions.
>> How Much Money Did Charlie Sheen Lose?
What Does Don Johnson Do Now?
Life looks different for the Don Johnson of 2020 than it did 30 years ago. He's a family man with an established career. Gone is the bad boy who partied hard and burned through relationships.
These days, he can be selective in the parts he takes, and he is often tapped by the Hollywood elite to participate in important projects.
Johnson's long, varied experience in the entertainment industry and his ability to take on any character is highly valued.
The fact that he has credits as a writer, director, producer, and musician makes him a sought-after partner.
That said, Johnson will always be associated with the character that launched his career – the iconic Sonny Crockett.
Advertisement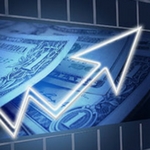 Here's something investment expert Nilus Mattive has never discussed publicly before...

He believes right now is the best time to consider putting some money into the cryptocurrency markets. Let him show you the seven big cryptos that could go to zero, as well as some of his favorite plays and strategies for 2023.

Watch this free video and see for yourself.
Don Johnson: Awards and Honors
Awards and honors might not have been plentiful during the early part of Don Johnson's career, but he quickly closed the gap with his entertainment-industry peers once Miami Vice debuted.
The show was nominated for 15 Emmy Awards after its first season, and Johnson was recognized for his tremendous contributions to the program with a Golden Globe Award for Best Performance by an Actor in a Television Series (Drama) in 1986.
Ten years later, Johnson was awarded one of Hollywood's greatest honors – his own star on the Hollywood Walk of Fame.
How Much is Don Johnson's Net Worth?
While information on Don Johnson's net worth isn't exactly public, most industry analysts estimate it to be around $50 million. After Miami Vice, Johnson went on to produce, direct, and act in a variety of television and film projects.
In addition to his acting career, Johnson is a talented musician, and he has contributed to a number of soundtracks. He has two albums to his credit, one of which included a single that hit number 5 on the Billboard charts.
Johnson has a unique combination of skills that puts him in high-demand. While he never landed another role quite as notable as Sonny Crocket, his decades-long career has netted him a small fortune.
Is Don Johnson Still Married?
For years, Don Johnson struggled with his intimate relationships, and they repeatedly ended in disaster.
In 1968, he was married for a matter of days, before having the marriage annulled. The same thing happened in 1973 with a second woman.
In 1976, Johnson married actress Melanie Griffith, but that marriage also failed in just a few months. Perhaps that was due, in part, to the fact that the relationship started somewhat scandalously – the two met when Griffith was just 14-years-old. Johnson and Griffith moved in together when Griffith was 15, and they married when she turned 18.
After his marriage to Melanie Griffith, Johnson's next significant relationship was with Patti D'Arbanville. The couple were together from 1981 to 1985, during which time their son Jesse was born.
Johnson and Griffith married a second time in 1989, and the two welcomed daughter Dakota later that year. This time, the marriage lasted until 1996, at which point the pair divorced again.
Don Johnson finally found his soulmate – the marriage that would last – in Montessori teacher Kelley Phleger. Johnson and Phleger were married in 1999. More than 20 years later, they have three children together, and they remain happily married today.
>> Jeff Foxworthy's Net Worth Is Astonishing
Don Johnson Net Worth Summary
Don Johnson's career didn't start off with a bang and then fizzle out as is common with young male actors. He developed his talents and built a solid foundation over 15 years, so he was ready when opportunity knocked.
Johnson's career spans 50 years, and he has done a bit of everything in that time. Miami Vice made him famous, which allowed him to direct his own career and choose passion projects in the years that followed.
As a result, Don Johnson's net worth has expanded to a comfortable $50 million – enough to enjoy the finer things in life with his loving wife and five children.
>> The Karate Kid Made A Fortune
Advertisement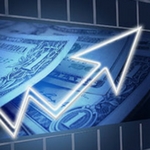 Do you know how to read the candlesticks on your chart? If not don't worry. Chris Pulver created an ebook, Candlestick Cheat Sheet, that can teach you, in layman terms, the 10 most powerful candlestick patterns. It's a great start for those that are new to Forex and may want to trade on the conservative side when starting out.

Click here to download your copy now