Gentlemen you had my curiosity … but now you have my attention. – Quentin Tarantino
Quentin Tarantino's films often achieve blockbuster success, but they aren't anything like the beautiful, big-budget peers that bring in millions.
Most fans would be hard-pressed to find any commonalities between Tarantino pictures and runaway hits such as the Star Wars, Lord of the Rings, and Harry Potter franchises.
Over-the-top violence is a hallmark of Tarantino's scripts, yet it isn't the violence that sets the movies apart. Each is a masterpiece of sharp dialogue, unpredictable plot twists, and complex storylines, delivered by some of the most talented actors in the industry.
Certain scenes and quotes from Tarantino's movies have taken on a life of their own. They are integrated into American culture, and both fans and critics of Tarantino can instantly identify the most memorable bits.
His ability to write and direct movies that attract awards, acclaim, and attention from moviegoers has generated a box office fortune, leading many to wonder what is Quentin Tarantino's net worth?
Quentin Tarantino Rise to Fame
I've never considered myself a writer writing stuff to sell, but as a director who writes stuff for himself to direct. – Quentin Tarantino
When Quentin Tarantino was born in 1963, his birthplace of Knoxville, Tennessee, wasn't noted for its Hollywood ties.
Fortunately, at the age of four, the family moved to California, giving Tarantino new opportunities to immerse himself in all things film-related.
As Tarantino grew older, he became enamored with the big screen, and he made every effort to put himself as close to the action as possible. He took a job in a video store and got to work on his screenplays.
Two scripts launched Tarantino's career – those for True Romance and Natural Born Killers.
In 1992, he wrote and directed Reservoir Dogs, which gained something of a cult following, but it wasn't until 1994 and the release of Pulp Fiction that Tarantino's career exploded into public view.
The creative and complex storyline, A-list cast, and clever dialogue put Tarantino in the spotlight, eventually earning him an Academy Award for Best Screenplay.
>> How Much Is Demi Moore Worth?
How Much is
Quentin Tarantino's Net Worth?
Keepin' you at a disadvantage, is a advantage I intend to keep. – Quentin Tarantino
Given his success in the lucrative world of filmmaking, it's no surprise that Quentin Tarantino is a wealthy man.
Django Unchained brought in $450 million at the box office worldwide, and Once Upon a Time in Hollywood generated $374.3 million.
Most industry experts estimate Tarantino's net worth at approximately $120 million, based on his $20 million in pay for directing, additional amounts earned from writing the scripts, and the clause that entitles him to a percentage of any profits generated by his films.
To put this figure in context, consider the estimated net worth of other successful filmmakers:
Oliver Stone's net worth – $70 Million
Woody Allen's net worth – $80 Million
Rob Reiner's net worth – $100 Million
Martin Scorsese's net worth – $100 Million
Tim Burton's net worth – $140 Million
Ron Howard's net worth – $160 Million
Francis Ford Coppola's net worth – $300 Million
Peter Jackson's net worth – $500 Million
James Cameron's net worth – $700 Million
Steven Spielberg's net worth – $3.7 Billion
George Lucas' net worth – $5.4 Billion
>> John Krasinski Net Worth Is Surprising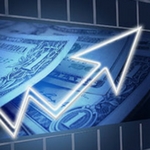 We could be facing one of the harshest economic challenges ever experienced thanks to an incompetent government and severe global unrest. If you aren't proactive, you could see yourself and your family become another financial casualty. But, the Inflation Survival Plan has you covered. Learn insider tips and tricks, IRS loopholes and more that will help your finances soar.

Take 15 Seconds to get the FREE Inflation Survival Plan and ensure your family's financial security.
Quentin Tarantino: Reservoir Dogs
I don't wanna kill anybody. But if I gotta get out that door, and you're standing in my way, one way or the other, you're gettin' outta my way.  – Quentin Tarantino, Reservoir Dogs
After writing the screenplay for Reservoir Dogs, Quentin Tarantino decided it was time to direct.
He wanted to be sure the final version of the film stayed true to his original vision. The basic plot follows a gang of diamond thieves through a disastrous failure of a heist. However, it is much more than a typical action movie.
Reservoir Dogs was one of Tarantino's first experiments with non-linear storytelling, and he incorporated all of the elements that would flow through his future hits.
Over-the-top violence and profanity kept certain movie-goers away, but a dedicated core collection of fans – and the fact that it was made on a miniscule budget – ensured the film's financial success.
The film was more popular overseas than at home, and Reservoir Dogs was eventually named the Greatest Independent Film of All Time by British film magazine Empire.
>> How Much Money Does Charlie Sheen Have?
---
➤ Free Guide: 5 Ways To Automate Your Retirement
---
Quentin Tarantino: Pulp Fiction
KABOOM!!! – Quentin Tarantino, Pulp Fiction: A Quentin Tarantino Screenplay
Though Quentin Tarantino was already making waves in Hollywood after the release of Natural Born Killers and Reservoir Dogs, his true genius wasn't revealed until the 1994 hit Pulp Fiction.
The cast, which includes Samuel L. Jackson, John Travolta, Uma Thurman, and Bruce Willis, depicts the dark criminal underbelly of Los Angeles.
TriStar Pictures didn't want to make Pulp Fiction, but Miramax was quick to take the project on. It was almost a genre in itself, and the producers could see its potential. Pulp Fiction was first screened at the Cannes Film Festival, where it was wildly popular. It went on to receive seven Academy Award nominations, as well as nominations for actors Jackson, Travolta, and Thurman.
Pulp Fiction grossed $107.93 million in the United States, which was impressive considering its minimal budget of $8.5 million.
Globally, the box office tally was approximately $213 million. The success of Pulp Fiction demonstrated that Tarantino was a force to be reckoned with, and it smoothed the way for production of subsequent projects.
>> How Rich Is Hayden Panettierre
Quentin Tarantino: Movies
You don't have to know how to make a movie. If you truly love cinema with all your heart and with enough passion, you can't help but make a good movie. – Quentin Tarantino
For years, Quentin Tarantino has been clear about his career goals. He has consistently stated that he will make ten movies, and then he will retire from filmmaking.
That isn't to say that he will retire from the creative world altogether – he has indicated that he plans to write books on the world of cinema, and he might even take up writing for the theatre.
In 2019, Tarantino released his ninth feature film, Once Upon a Time in Hollywood. The script pays homage to the golden age of film – the era that attracted Tarantino to filmmaking in the first place.
Some wonder if he will truly go on to make a tenth, given the general feel that Once Upon a Time in Hollywood is the capstone to an exceptional career.
Tarantino said, "If it's really well received, maybe I won't go to 10. Maybe I'll stop right now. Maybe I'll stop while I'm ahead. We'll see."
Previous films, in order of release date, include:
Reservoir Dogs (1992)
Pulp Fiction (1994)
Jackie Brown (1997)
Kill Bill: Volume 1 (2003)
Kill Bill: Volume 2 (2004)
Death Proof (2007) 
Inglourious Basterds (2009)
Django Unchained (2012)
The Hateful Eight (2015)
While not all of Tarantino's films were a success at the box office, it is safe to say that each generated a lot of buzz among critics and fans. Most are exceptionally violent, creating controversy in some circles, but others embraced the style and delivery.
Perhaps the biggest feather in Tarantino's cap is his ability to attract Hollywood's top actors.
A variety of big names appear in his films, and some play important roles in multiple films. For example, Samuel L. Jackson is the face of six movies directed by Tarantino, and Uma Thurman plays lead characters in three.
Leonardo DiCaprio and Brad Pitt each had parts in two of Tarantino's movies, with both appearing in Once Upon a Time in Hollywood.
These four, along with other actors in Tarantino's films, have received Academy Award nominations for their work with Tarantino.
Advertisement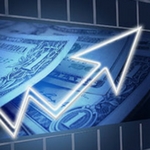 The #1 income play for 2023 is NOT a stock, bond or private company... Rather, it's a little-known alternative investment that could hand you big monthly income from oil and gas.

Find Out What It Is Right Here
Quentin Tarantino:
Awards and Honors
There are two ways: my way and the highway. – Quentin Tarantino
To date, Quentin Tarantino has nine films to his credit, and those nine films have attracted attention from film critics and fans worldwide.
Tarantino has been nominated for 275 separate honors, and he has 167 wins to his name. Some of the most notable include:
Once Upon a Time in Hollywood (2019)
Oscar Nomination Best Achievement in Directing – 2020
Oscar Nomination Best Original Screenplay – 2020
Golden Globe Winner Best Screenplay, Motion Picture – 2020
Golden Globe Nomination Best Director, Motion Picture – 2020
The Hateful Eight (2015)
Golden Globe Nomination Best Screenplay, Motion Picture – 2016
Django Unchained (2012)
Golden Globe Winner Best Screenplay, Motion Picture – 2013
Golden Globe Nomination Best Director, Motion Picture – 2013
Inglourious Basterds (2009)
Oscar Nomination Best Writing, Original Screenplay – 2010
Golden Globe Nomination Best Director, Motion Picture – 2010
Golden Globe Nomination Best Screenplay, Motion Picture – 2010
Pulp Fiction (1994)
Oscar Winner Best Writing, Screenplay Written Directly for the Screen – 1995
Oscar Nomination Best Director – 1995
Golden Globe Nomination Best Director, Motion Picture – 1995
>> How Wealthy Is Matthew McConaughey?
Is Quentin Tarantino Married?
When I'm doing a movie, I'm not doing anything else. It's all about the movie. I don't have a wife. I don't have a kid. Nothing can get in my way… I've made a choice, so far, to go on this road alone. Because this is my time. This is my time to make movies. – Quentin Tarantino
For more than 50 years, Quentin Tarantino insisted he had no time for marriage. He was focused on his work, and there simply wasn't room in his life for a family.
That changed in 2017, when he proposed to Daniella Pick, daughter of the Israeli singer and songwriter Tzvika Pick. The two were engaged in June 2017 and married in November 2018, just days after Tarantino finished filming Once Upon A Time in Hollywood.
In August 2019, at the age of 56, Tarantino announced that he and his wife were expecting their first child. The baby boy was born in Israel on February 22, 2020, and the Tarantinos named him Leo after Daniella's grandfather.
Quentin Tarantino
Net Worth Summary
If my answers frighten you then you should cease asking scary questions. – Quentin Tarantino
In terms of net worth, Quentin Tarantino falls close to the midpoint as compared to industry peers. However, it has long been clear that Tarantino was never in the filmmaking business for the money.
From his earliest work, Tarantino has focused on pushing boundaries, innovating, and exploring the limits of cinema through complex storylines and strong dialogue.
He hasn't relied on a big budget to create his pictures, instead focusing on language and acting to create his scenes.
While it seems that he has reached a turning point in his career, it is unlikely that Tarantino will fade off into oblivion. He may not write and direct additional films, but his influence is sure to appear in unexpected ways as he transitions to new creative outlets.
>> What Is Tommy Wiseau Worth?
Advertisement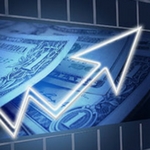 Finally released to the public, trading guru Dave Aquino's guide, "The Options Trading Accelerator Method", reveals how Wall Street's big lie has stopped traders with small accounts from reaching their full potential and how his student favorite trading method could change that!

Click here to keep reading…