Across America and around the world, budding actors and actresses are planning new lives in Hollywood. They are sure that they can leave their humdrum hometowns and seek their fortunes in Tinsel Town.
Alas, this dream doesn't tend to come true for a vast majority of those in search of fame. Less than one-half of one percent ever make any money in show biz.
Demi Moore was one of the select few that made it big, thanks to her good looks and her amazing talent.
At the height of her career, she starred in blockbuster movies like Ghost (1990), A Few Good Men (1992), Indecent Proposal (1993), and Disclosure (1994). When she was paid $12.5 million for her 1996 role in Striptease, she made history as the highest-paid actress of all time.
Moore continues to work in film and television, though perhaps not in the same sorts of high-profile roles. Fans want to know, what is Demi Moore's net worth? Is she still pulling in the same sort of pay for her work, or do less visible roles come with less impressive paychecks?
Demi Moore Rise to Fame
Born Demetria Guynes, Demi Moore's upbringing in Roswell, New Mexico, was anything but easy. Her biological father left the family before she was born, and Moore always considered her stepfather, Dan Guynes, to be her "real" father.
When she was a child, Moore had a number of serious health issues, including kidney dysfunction and a condition called strabismus. This required multiple surgeries to correct.
Moore relocated to West Hollywood with her family at the age of 15, but she moved out on her own just a year later. She dropped out of high school when she was a junior and signed with a local modeling agency. At the same time, she started taking acting classes, and she moved in with musician Freddy Moore. She contributed her songwriting skills to his band, and she still receives royalty checks for this work.
It wasn't until 1981 that Moore's career started to gain traction. She modeled for the cover of an adult magazine, and she was cast in her first film – a drama geared to teens by the name of Choices.
In 1982, Moore earned a role in a 3-D film called Parasite, which was particularly impressive because of how rare the technology was at the time. That led to a recurring part on the popular daytime drama General Hospital, and from there Moore's career really took off.
>> How Much Money Does Greta Thunberg Have?
Demi Moore Movies
Many fans consider Blame It on Rio (1984) to be the movie that truly launched Demi Moore into the spotlight, but critics say that didn't happen until St. Elmo's Fire in 1985.
St. Elmo's Fire, a Joel Schumacher film, put Moore on the global map. She was then cast in About Last Night (1986) with Rob Lowe, earning strong praise from film critic Roger Ebert.
That year, she starred in two additional films, One Crazy Summer and Wisdom, both of which were successful at the box office. Moore was included on Screen World's 1986 list of Promising New Actors, and the best was yet to come.
Moore made headlines for starring in The Seventh Sign (1988), and in 1989, she was cast opposite Robert DeNiro in We're No Angels.
From a box office perspective, her biggest success came the following year, when she and Patrick Swayze made the hit Ghost. That film grossed an impressive $505 million – far and away the most any movie made that year.
Thanks to the success of Ghost, Moore was top of the list when big parts were cast in the years that followed.
She starred in The Butcher's Wife (1991), A Few Good Men (1992), Indecent Proposal (1993) and Disclosure (1994) – all of which debuted at number one during their opening weekends.
Moore's ability to attract movie-goers to the theaters made it possible for her to command impressive fees, and by 1995, she was easily the highest-paid actress in Hollywood.
Unfortunately for Moore, subsequent films weren't nearly as successful. The Scarlet Letter (1995) was particularly disappointing. Her performance in Striptease (1996) was widely panned, and the movie flopped in the United States.
The subsequent negative reviews of her performance in 1997's GI Jane prompted Moore to take a break from showbiz. Instead, she moved to Idaho, and put all of her energy into raising her children.
In 2000, Moore signed on for Passion of Mind, and she was cast as a villain in 2003's Charlie's Angels: Full Throttle. In the years that followed, she acted in a number of other films, but she never again enjoyed the box-office success of the mid-90s.
Fortunately, there are plenty of fans that continue to follow all things Moore, making her the perfect choice to represent the Versace and Helena Rubinstein brands. She wrote a memoir, Inside Out, which was published in September 2019 and instantly earned the top spot on the New York Times best-sellers list.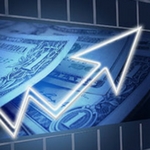 Do you know how to read the candlesticks on your chart? If not don't worry. Chris Pulver created an ebook, Candlestick Cheat Sheet, that can teach you, in layman terms, the 10 most powerful candlestick patterns. It's a great start for those that are new to Forex and may want to trade on the conservative side when starting out.

Click here to download your copy now
Demi Moore Vanity Fair Cover
Demi Moore's career was rocked by scandal on more than one occasion.
The earliest hint that she was a risk-taker may have come with the shoot she did for an adult magazine at the age of 17. She told the magazine she was 18, and she allowed nude photographs for what she thought was an international audience.
However, some of the images made their way into the US publication, creating the first bit of buzz around perceptions of impropriety.
When Demi Moore appeared nude and seven months pregnant on the cover of Vanity Fair's August 1991 issue, the buzz became a roar. Moore's goal was to send a bold message to Hollywood opposing the false glitz and glamour, and that message was received loud and clear.
Though the photographs, which were taken by Annie Liebovitz, did not expose any private body parts, some thought the images were far too risque for general consumption.
Others found the images empowering, and pointed out the importance of honoring the beauty of women's bodies, pregnant or otherwise.
Moore wasn't phased by the drama her 1991 Vanity Fair cover caused, and she posed nude again for the magazine's cover in August 1992.
In October 2019, Harper's Bazaar generated quite a bit of interest when Moore posed nude at the age of 56, reminding women everywhere that age is just a number.
>> How Wealthy Is Chris Tucker?
---
➤ Free Guide: 5 Ways To Automate Your Retirement
---
Demi Moore TV Shows
While Demi Moore has moved between movies and television rather seamlessly, most would say that her best work in this genre was fairly recent.
Specifically, she has been praised for her recurring role in the fourth season of the Fox drama Empire.
Moore played a nurse named Claudia, who seemed to have a mysterious past. Did she turn out to be a hero or a villain? You'll have to watch to find out.
Perhaps the most interesting twist in her return to television is that Moore's daughter, Rumer Willis, was already a part of the show's cast. The two were able to share a home and enjoy some family time during filming of the 2017 season.
How Much is
Demi Moore's Net Worth?
Demi Moore started modeling before she was 18, and she has been hard at work ever since.
She made history for the largest amount paid to an actress to date when she signed the contract for Striptease.
Between her film career, including both acting and producing, her roles in television, her spokesmodel work, and her book, industry experts estimate Demi Moore's net worth to be about $150 million today.
However, that doesn't consider her real estate investments, which may add another $50 million to that total.
>> What Is Charlie Sheen Worth?
Advertisement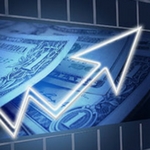 The #1 income play for 2023 is NOT a stock, bond or private company... Rather, it's a little-known alternative investment that could hand you big monthly income from oil and gas.

Find Out What It Is Right Here
How Demi Moore Gives Back
Demi Moore has long been a supporter of various social causes, with a particular focus on those that work to rescue and support women and children caught up in sex trafficking.
In 2009, she and her husband at the time, Ashton Kutcher, founded the DNA Foundation – a non-profit organization that fights against the sexual enslavement of children.
In 2010, Moore brought attention to CNN's Hero of the Year, Anuradha Koirala, who started an organization with a similar mission.
Moore visited Koirala to report for CNN on location as a special contributor. That project led to Moore's involvement in CNN's documentary on the subject, Nepal's Stolen Children (2011). She narrated the film, adding her insight to the enormous problem of sex trafficking worldwide.
In addition to these projects, Moore lends her name and notoriety – as well as generous financial support – to a variety of organizations.
Some of these include Healthy Child, Healthy World, UNICEF, the American Foundation for AIDS Research, Raising Malawi, Artists for Peace and Justice, and the Coalition to Abolish Slavery and Trafficking.
>> What Is The Karate Kid Worth?
Demi Moore:
Awards and Honors
Though her film career has not been centered around the sorts of artistic and big-budget films that tend to make waves at the Oscars, she has collected her fair share of awards and honors through the years. Some of these include:
Theatre World Award for Best Actress – 1987 
Saturn Award for Best Actress – 1990 
MTV Movie Awards for Best Kiss – 1993
People's Choice Awards for Favorite Dramatic Motion Picture Actress – 1993
People's Choice Awards for Favorite Dramatic Motion Picture Actress – 1993 
ShoWest Award for Female Star of the Year – 1995 
The Gracie Award for Outstanding Drama – 2012
The Independent Spirit Award's Robert Altman Award – 2012
In addition, Moore has been nominated for a wide variety of prestigious awards, including the following:
Golden Globe Award for Best Actress – 1990
Golden Globe Award for Best Actress – 1996 
Director's Guild of America Award for Outstanding Directing – 2011 
Demi Moore:
Husbands and Kids
Demi Moore's family life has been as eventful as her career, with three marriages to talented artists, and three daughters who also show special talent.
Her first marriage to Freddy Moore was fairly short-lived. Their wedding took place just after Demi Moore turned 18. Freddy Moore was already 30 years old at the time.
The couple divorced in 1985, and Demi Moore was engaged to Emilio Estevez a few months later. Their wedding was planned for December 1986, but the engagement was broken off before the wedding took place.
In 1987, Moore married actor Bruce Willis, and they became the proud parents of three lovely daughters. However, Moore and Willis separated in 1998 and divorced in 2000.
Moore made headlines in 2003 when she began dating actor Ashton Kutcher – a man fifteen years younger than she was. They married in 2005, but separated in 2011, due to Kutcher's unfaithfulness. Their divorce was finalized in 2013.
Moore remains friendly with both Willis and Kutcher, and she has been seen on the town occasionally with a date. However, her name hasn't been seriously linked with a partner for some time, and she mentioned in several interviews that she is enjoying single life.
Demi Moore
Net Worth Summary
Moore's career is one for Hollywood history, thanks to the big steps forward she took on behalf of women and female actresses everywhere. Thanks to Moore, women in show business are more likely to see equal pay for equal work.
Demi Moore's net worth hovers well above $150 million, and she puts that money to good use. In addition to supporting her children in their endeavors, she is an advocate for women and children who have fallen victim to sex trafficking.
While her career has quieted down since the 1990s, Moore is by no means retired. She takes on projects of particular interest, and she has the financial freedom to turn down those that lack appeal. Fans remain loyal, and they are excited to hear about Moore's next venture.
>> How Much Money Does David Lee Roth Have?
Advertisement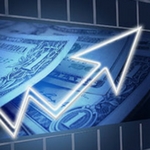 During and after the Great Financial Crisis of 2008, 485 U.S. banks went under. Here at Weiss Ratings, we warned about 484 — an accuracy rate of 99.8%. Now, we have a new warning. But this time, it's not just about a few hundred banks … it's about nearly every single bank in America …

Get all the details here