Over the course of a boxing career that spanned 25 years, former heavyweight world champion Mike Tyson amassed career earnings of $685 million.
Most of that fortune disappeared, although you don't have to worry that Tyson will be evicted from the luxury mansion in Henderson, Nevada, that he shares with wife Lakiha, their 8-year-old daughter, a white tiger, and 350 pigeons anytime soon. He's still got an estimated net worth of $20 million after all.
"My whole life has been a waste—I've been a failure," the man once nicknamed Iron Mike confided to a reporter for USA Today in 2005.
Is that really true, though? Here's the story of Iron Mike Tyson's net worth, from wealth and fame to prison and poverty, and back again!
Mike Tyson Net Worth
| | |
| --- | --- |
| Why Is Mike Tyson Famous? | Boxer, YouTuber, Pot Farmer |
| How Old Is Mike Tyson? | June 30, 1966 |
| Gender | Male |
| Is Mike Tyson Rich? | $20,000,000 |
| Nicknames | Baddest Man On The Planet, Iron Mike Tyson |
| Nationality | American |
| Pot Farm | tysonranch.com |
| Last Updated | 2019 |
Mike Tyson The Comeback Kid
There should be some sort of prize for losing more than half a billion dollars in less than 20 years.
After Tyson retired from the ring in 2005, he fell into a lucrative second career in Hollywood.
He's played a character named "Mike Tyson" in television shows like "Brothers," "Entourage," "How I Met Your Mother," and "Franklin & Bash" and in movies like "The Hangover," "The Hangover Part II," and "Scary Movie 5."
In 2016, Tyson moved away from playing heavily stylized versions of himself on screen and began breaking into character roles, first as "James Clown" in the movie "Meet the Blacks" and then as "Bouncer" in "The Keys of Christmas."
In 2019, audiences saw Tyson as "Roy" in the celebrated director Tyler Perry's "A Madea Family Funeral."
Tyson is also lighting up computer screens these days with his own YouTube channel.
His Hotboxin' with Mike Tyson YouTube channel has over 1 million subscribers. And if other YouTube stars are an indicator of what he could be earning, the financial future looks bright for Tyson.
YouTubers with similar subscriber numbers make around $150,000 per month. That's $1.8 million per year Tyson may be earning just from producing content.
Add to that his pot farming venture and it's very easy to see how Tyson could be bringing in over $3 million per year which could mean Mike Tyson's net worth is growing towards $20 million and beyond.
Little by little, Mike Tyson is rebuilding his net worth. Still, you've got to wonder how he managed to run through $685 million like that. What happened, and will history repeat itself?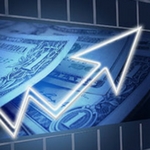 How a 300-square-mile stretch of America's Heartland could power a multi-billion-dollar tech boom… and create a new generation of American millionaires

Learn more here.
Mike Tyson: Before Boxing
Mike Tyson was born and raised in Brownsville, one of Brooklyn's harshest ghettos.
He was a big kid who weighed 200 pounds by the time he was 12 years old, but he had an unusually high-pitched voice and a lisp, and that created problems for him.
Other kids laughed at him. They ridiculed him. Until he lashed back.By the age of 13, Tyson had been arrested 38 times.
When he was finally convicted of purse snatching in 1979, he was sent to the Tryon School for Boys in upstate New York.
There, he came to the attention of the legendary boxing trainer Cus D'Amato, who had worked with Floyd Patterson.
D'Amato sensed Tyson's potential and was determined to help him fulfill it. In 1984, D'Amato became Tyson's legal guardian.
---
➤ Free Guide: 5 Ways To Automate Your Retirement
---
Mike Tyson Early Boxing Career
Tyson fought for the first time in front of an audience in 1985 at the age of 18. He beat every opponent in his first 19 fights with a knockout punch.
Mike Tyson was only slightly more than 20 years of age when he knocked out Jamaican heavyweight Trevor Berbick in the second round of the World Boxing Council (WBC) championship match in 1986.
Berbick had become famous as the boxer who defeated Muhammad Ali in Ali's final match.
The following year, Iron Mike also snagged the World Boxing Association (WBA) and the International Boxing Federation (IBF) titles, becoming the first fighter in history to hold all three titles simultaneously.
In 1988, he successfully defended his titles with victories over Larry Holmes, Tony Tubbs, and Michael Spinks. "I'm the biggest fighter in the history of the sport," Tyson boasted. "If you don't believe it, check the cash register."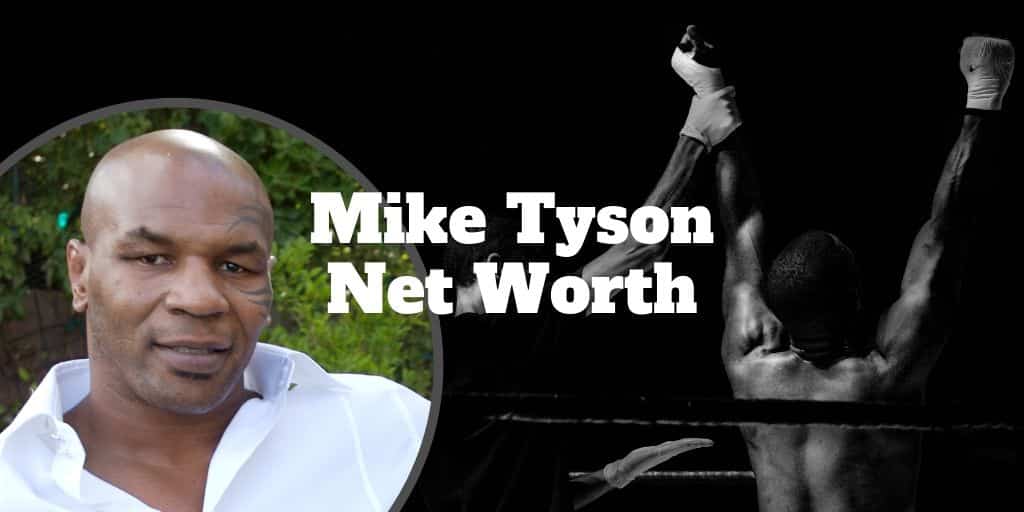 Mike Tyson
Professional Boxing Career
Then, in 1990, in a stunning upset that turned the sports world on its head, Tyson lost his undisputed heavyweight title to a little-known boxer named Buster Douglas.
In the aftermath of the loss, sports writers' theories flew fast and furious. Douglas had gotten lucky. Tyson had been out of shape. Tyson had gotten cocky.
That last theory is probably closest to the truth: It was simply inconceivable to Tyson that there was a fighter alive who could beat him. Pride comes before a fall.
His defeat at Douglas' hand precipitated a change in Tyson. He scrambled to regain his title.
Douglas was handily defeated later in 1990 by Evander Holyfield, but Tyson had to pull out of a planned match with Holyfield due to a rib injury.
Advertisement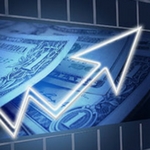 The next 10 minutes could change your life. We've recorded a special sit-down interview with a reclusive millionaire who details how he's closed out winning trade after winning trade throughout the volatility of 2022. In fact, he hasn't closed a single losing trade since 2016. Sounds impossible? It's not - and he'll prove it to you.

Click to see this exclusive sit-down interview
Mike Tyson Beyond The Ring
Outside of the ring, Tyson's behavior grew more and more erratic. You might say he was a stick of dynamite looking for a match.
In 1991, he was charged with the rape of Desiree Washington, a Miss Black Rhode Island contestant.
He was subsequently convicted, and in 1992, he began serving a six-year prison sentence. He was only 25. While in prison, Tyson converted to Islam.
When Tyson was released from prison in 1995, he was eager to get back on top, and America was eager to watch him: Tyson's first comeback fight earned more than $96 million.
Iron Mike defeated Peter McNeeley, Buster Mathis Jr., Frank Bruno, and Bruce Seldon easily.
However, the fight he'd had to drop out of continued to haunt him. The one champion he had never defeated was Evander Holyfield.
Mike Tyson vs Evander Holyfield
In 1996, Evander Holyfield was widely viewed as a has-been. He was 34 years old and had retired two years previously following the loss of his title to Michael Moorer.
Why did Holyfield agree to fight? Money, honey: The live gate alone was projected to be more than $15 million; the total take was expected to surpass $100 million.
Holyfield may have been the underdog going into the fight, but in addition to training, he'd spent his time before the fight studying Tyson's moves and identifying Tyson's weaknesses.
On the night of November 9, 1996, Holyfield had a strategy: Block Iron Mike's punches and keep him on the ropes.
When a barrage of punches in the 11th round sent Tyson reeling to the sides once again, the officiating referee had seen enough. Holyfield was declared the victor, reclaiming his WBA title.
A considerable amount of controversy had arisen following the first Tyson vs Holyfield fight.
In the seventh round, Holyfield and Tyson had lunged toward each other with their heads down, which resulted in a collision.
Technically, Holyfield had head-butted Tyson. Head-butting is an illegal move in boxing, but in this instance, the referee judged that the head-butt had been unintentional.
Tyson's fans went wild. A rematch between the two fighters was scheduled for June 28, 1997.
Tyson vs Holyfield: The Rematch
From the very beginning of this second match, Holyfield dominated Tyson.
In the second round, Holyfield's habit of moving with his eyes down resulted in an unintentional head-butt once again.
In the third round, Tyson seemed to be getting his mojo back, but with less than a minute to go, Holyfield reversed the flow and snarled Tyson in a cinch.
Then it happened.
It was probably the most infamous incident in the entire history of American boxing: Tyson somehow managed to remove his mouthpiece and bit down hard on Holyfield's ear.
He bit off a 1-inch piece of cartilage from Holyfield's ear, which he spat onto the floor of the ring.
Remarkably, the referee did not disqualify Tyson. He merely deducted two points from Tyson's score, and the fight continued.
In the fourth round, Tyson bit Holyfield's ear again, and the fight was stopped.
Conventional wisdom had it that Tyson knew he was being outboxed and rather than risk getting knocked out in front of a vast pay-for-view audience, he preferred to get disqualified.
"The winner by way of disqualification and still the WBA Champion of the world [is] Evander 'The Real Deal' Holyfield!" the referee announced.
Tyson subsequently was stripped of his boxing license and fined $5 million.
Mike Tyson Bankruptcy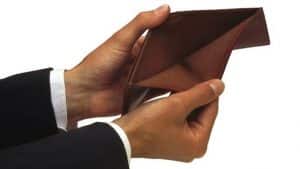 In 2003, Tyson was forced to file for Chapter 11 protection in U.S. Bankruptcy Court.
His lavish spending habits and the bad advice he'd gotten from people he had trusted to help manage his money had depleted his once vast fortune.
At the time of his bankruptcy filing, he was $23 million in debt.
Those debts accumulated because of a $9 million divorce settlement to his second wife Monica and more than $17 million in back taxes owed to the U.S. and U.K. governments.
Mike Tyson Off The Rails
In addition to his rape conviction, Tyson has gotten into numerous other conflicts with the law.
In 2006, after he nearly crashed into a police vehicle in Scottsdale, Arizona, he was arrested and charged with driving under the influence and felony cocaine possession.
While awaiting trial, he checked himself into rehab and was subsequently sentenced to three years of probation and community service.
The sentencing judge made a point of lauding Tyson for seeking the help he so obviously needed.
Mike Tyson Awards
Throughout his career, Mike Tyson earned a number of awards.
In addition to the WBC, WBA, and IBF championships he won in the ring, he was a two-time winner of the Sugar Ray Robinson Award, in 1987 and then again in 1989.
In 1989, he was also named the BBC Sports Personality of the Year Overseas Personality.
In 2011, Tyson was inducted into the International Boxing Hall of Fame.
Mike Tyson Post-Boxing Era
These days, Mike Tyson is looking to become a gentleman farmer.
Tyson Ranch in Kern County, California, will be the site of the 20-acre marijuana plantation with a supply store, an amphitheater for musical events, and an on-site factory that produces edibles.
Tyson Ranch will also host the Tyson Cultivation School where growers will teach one another about the best ways to create different strains of pot hybrids.
Given the escalating popularity of recreational marijuana, it's entirely possible that Tyson will earn back a good chunk of that $685 million fortune he lost. That would make for a happy ending!
Mike Tyson Personal Life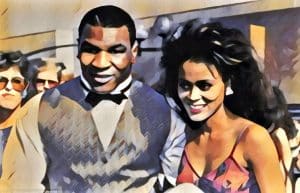 Mike Tyson has been married three times. His first marriage was to actress Robin Givens and only lasted a year.
After his release from prison, he married pediatrician Monica Turner.
In 2009, he married his present wife Lakiha Spicer. He has seven children: Gena, Rayna, Amir, D'Amato Kilrain, Mikey Lorna, Miguel Leon, and Morocco. An eighth child, Exodus, died in 2009.
Advertisement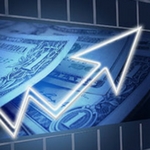 The Federal Reserve has a disturbing plan that is getting ready to roll out as soon as May. This is a lot more than printing trillions of dollars or manipulating interest rates. It's about every checking account, every purchase and every money transfer in America — including yours and mine. 

Click here to discover how to protect your money