Tulsi Gabbard entered politics in her early 20s and has made a career of public service, first in her home state of Hawaii, then in the armed forces, and finally in the U.S. House of Representatives.
Her bid for the 2020 presidential election has brought her under more public scrutiny than ever before as voters focus on each candidate.
Forbes lists Gabbard's net worth as $500,000. This raises the question of how a woman still in her 30s earned her financial stability.
It also may raise doubts about whether she is wealthy enough to compete in a race where most other candidates are worth millions.
Additionally, Gabbard's fundraising totals fall short of most other candidates' intake. She collected only about $3 million for her campaign in the third quarter of 2019 whereas others raised as much as $24 million.
Tulsi Gabbard Rise to Fame
Tulsi Gabbard became the youngest individual to be elected to the Hawaii state government in 2002. She was just 21 years old.
Two years later, she joined the Army National Guard and went to Iraq as a medic assistant.
After serving a second tour of duty, Gabbard returned to politics, successfully running for a spot on the Honolulu city council.
In 2012, she entered the House of Representatives in Washington, D.C., filling Hawaii's second congressional seat. In 2019, Gabbard is vying for the 2020 Democratic Party nomination for president of the United States.
Gabbard boasts several firsts to her name. Not only was she the youngest person to serve in Hawaii's state legislature, but she also became the first combat vet to run for president. She was the first practicing Hindu to serve in the House and the first representative of Samoan-American heritage in Congress.
Where Was Tulsi Gabbard Born?
Born in 1981 on the American-Samoan island of Tutuila, Gabbard was just 2 years old when she moved with her family to Hawaii.
Prior to becoming a Hawaiian lawmaker, Gabbard taught martial arts.
After her first tour in Iraq, she worked for Senator Daniel Akaka in Washington, D.C. During this same time period, she attended the Alabama Military Academy where she graduated from the Officer Candidate program in 2007.
Gabbard has served four terms in her own right as a U.S. congresswoman from 2012 to date.
She has announced she will not seek reelection, preferring to devote her energy and funding to her presidential bid.
>> Is Tom Sosnoff's Net Worth $100 Million?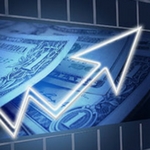 In times of inflation, gold prices have an inverse relationship with the markets, growing in value during market volatility. Amid economic instability, some retirement savers see precious metals, as an opportunity for profit and wealth preservation. Get the practical insights to take back control of your retirement with safe-haven assets like Gold & Silver.

Download the latest Global Gold Report, featured in Fortune Investors Guide.
Tulsi Gabbard Salary and Earnings
As a U.S. congresswoman, Gabbard earns a base salary of $174,000 per annum.
She also earns a monthly salary from the Army National Guard, with which she currently holds the rank of major. A major typically earns more than $50,000 per year while on duty.
Her current earnings certainly contribute to her net worth of $500,000.
As a U.S. representative, Gabbard can potentially earn a sizeable honorarium for speaking engagements. However, during a presidential campaign, most candidates do fewer paid speeches than they normally would.
>> Saturday Night Live Made Lorne Michaels Crazy Rich
---
➤ Free Guide: 5 Ways To Automate Your Retirement
---
Does Tulsi Gabbard Own Property?
A significant portion of Gabbard's net worth of $500,000 is the fruit of some savvy real estate investments. Property transactions in Oklahoma and Washington, D.C., proved to be lucrative for her.
The residential property she purchased for $39,000 in Oklahoma turned out to be a smart real estate investment. She sold it a few years later for $110,000.
Gabbard owns a Washington, D.C., rental that has also panned out as a moneymaker.
She has earned about $300,000 in equity in that property over just two years. In addition, her rental income from this property brings in around $20,000 per year, according to her financial disclosures.
>> How Rich Is Kelsey Grammer?
Is Tulsi Gabbard in Debt?
Not all of Gabbard's investments appear to have been profitable. She reports that in 2017, she spent up to $30,000 on cryptocurrency.
As far as reporters can tell, she seems to have lost it all due to the subsequent crash of that market in 2018. However, her net worth remains in the black.
>> What Is Rachael Ray's Net Worth?
Advertisement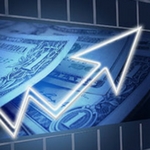 The #1 income play for 2023 is NOT a stock, bond or private company... Rather, it's a little-known alternative investment that could hand you big monthly income from oil and gas.

Find Out What It Is Right Here
How Much Could Tulsi Gabbard Earn?
After serving three terms in Congress, Tulsi has earned a pension worth $200,000. As president of the United States, she could earn far more than the $400,000 annual salary.
For starters, the president gets $150,000 for expenses and travel, including 24/7 access to Air Force One. There is a $19,000 annual allowance for entertainment.
Health care coverage is also a given. A staff of 100 handles all of the daily household chores that keep the White House humming. Having these customary expenses covered is akin to a financial gain for a sitting president.
A president receives continuous Secret Service protection during White House tenure as well as afterward through retirement. This security extends to members of the presidential family, too. The American people pay for this ongoing protection.
After leaving office, a president typically receives an annual pension in excess of $200,000. Upon request, Congress can allocate additional funds to cover a former president's office space and staff expenses.
Funding for a six-month transition period between administrations is available to outgoing presidents as well. For example, during the Obama transition period, covered expenses totaled more than $9 million.
When a former president dies, the federal government pays for funeral expenses. This can be a significant amount because such a funeral may last up to seven days and comes with complete military honors.
After serving as president, individuals can earn a significant amount of money making speeches. Former President Obama earns up to $400,000 per engagement. Serving on various boards also can be a lucrative source of income.
>> How Much Does Neil deGrasse Tyson Make?
Tulsi Gabbard Political Beliefs
Gabbard gives priority to foreign policy in her political platform. Her military background and overseas deployments are likely responsible for this focus of her worldview.
She has spoken in support of reforms in campaign financing. She believes super PAC political contributions exert unfair influence on American voters.
Another issue Gabbard is vocal about is the country's broken criminal justice system. She believes in widespread sentencing reform. She also supports legalizing the use of marijuana nationwide.
Gabbard believes that a community college education should be tuition-free. In her opinion, the cost of a four-year degree should be waived for families earning less than $125,000 per year.
The Sierra Club has endorsed Gabbard for her environmental platform. She supports a widespread transition to renewable energy in the U.S. Her plan calls for the country to run solely on renewable energy by 2035. She has also come out in favor of the Green New Deal introduced by fellow Representative Alexandria Ocasio-Cortez.
Tulsi Gabbard Gun Control LGBT Rights
Gabbard advocates sensible gun control. The NRA has given Gabbard an "F" grade for her voting record on gun legislation. In contrast, the Brady Campaign to Prevent Violence gives her a score of 100%.
Like several of her colleagues in the presidential race, Gabbard supports health care for all. She co-sponsored the Affordable and Safe Prescription Drug Importation Act of 2019, and she has been outspoken in her criticism of the Trump administration's efforts to revise the Affordable Care Act.
Gabbard is an advocate of LGBT rights. As a member of the House of Representatives, she serves on the LGBT Equality Caucus.
She supports women's reproductive rights as well as abortion funding. She believes that the U.S. government should not determine whether a woman has the right to make her own reproductive decisions. She has a consistent voting record in support of Planned Parenthood and its mission.
Gabbard believes that financial reform is essential to the nation's economic health. The actions she supports include breaking up big banks, protecting Americans from predatory lending, and changing the culture of Wall Street.
The candidate does not support President Trump's immigration policies. In fact, Gabbard has stated that the problems that are causing so many people to seek a better life in the U.S. are at the root of the refugee problem. She has proposed addressing U.S. influence on counterproductive regime changes in specific regions.
>> What Is Jeff Goldblum's Net Worth?
Tulsi Gabbard Military Service
Gabbard enlisted in the Army National Guard as a young adult in 2003. She deployed to Iraq as part of a medical battalion, serving a 12-month tour of duty.
After attending and graduating from Officer Candidate School in 2007, she served in Kuwait as a second lieutenant as part of the 29th Brigade Special Troops Battalion. Her tour spanned 2008-2009.
In 2015, Gabbard received a promotion to major. She continues to serve the country as an officer in the Hawaiian National Guard.
Tulsi Gabbard Awards
As a member of the National Guard, Gabbard received the Combat Medical Badge and the prestigious Meritorious Service Medal. In 2013, she was honored with the John F. Kennedy New Frontier Award from Harvard's Institute of Politics.
Elle magazine honored Gabbard in 2014 with inclusion on its yearly "Women in Washington Power List."
The following year, she received the designation "Friend of the National Parks" from the National Parks Conservation group.
Tulsi Gabbard Religious Beliefs
Gabbard became a Hindu during her teenage years and continues to practice that religion to the present day.
Her first name, Tulsi, means "holy basil" in Sanskrit. Basil is a sacred plant in the Hindu religion.
She follows the practices of Gaudiya Vaishnavism, which dates to the 17th century.
Tulsi Gabbard Husband
In 2015, Gabbard married her second husband, Abraham Williams.
He is a cinematographer and a freelance editor who has worked on her campaign and who has produced political ads.
The couple enjoys surfing and water sports. In fact, Williams proposed while the two were out on the water.
Tulsi Gabbard has accomplished more in her life so far than many people twice her age.
As a presidential candidate, she has decades ahead of her should she need to run again.
Despite being the youngest candidate in the current field, she has financial stability, an impressive list of awards, honorable military service, and a strong political platform in her corner.
>> How Much Is Hugh Laurie Worth?
Advertisement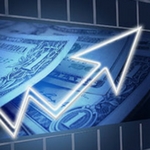 This list ranks the top stocks daily based on our proprietary algorithm. FREE Bonus: 3 Stocks To Double This Year

View this list for FREE now!