Karen Finerman over the years has become a finance mogul with a loyal following on CNBC.
She regularly discusses the merits of investments on TV, so you might assume she knows a thing or two about how to navigate financial statements and the net worth of companies. But what is Karen Finerman's net worth?
Karen Finerman Education
Karen Finerman was born on February 25, 1965 to a family of Jewish ethnicity. She is the daughter of Gerald and Jane Finerman.
"At 15, I was already destined for Wall Street", Finerman proudly boasts on her LinkedIn page.
Raised in Beverly Hills, California, Finerman graduated Beverly Hills High School in 1983 (her sister, Stacey, also attended the same school) and later the Wharton School of the University of Pennsylvania in 1987.
Karen has a bachelor's degree in economics with a concentration in finance. During college at Wharton, she was offered an internship working for a risk arbitrage fund called First City Capital under business mogul Jeffery Schwartz.
>> What Is Becky Quick's Net Worth?
Karen Finerman Hedge Fund
Following her academic life, Finerman continued to work with Swartz as an employee at First City Capital from 1987 to 1990.
She was then offered a better job by a company known as Donaldson, Lufkin and Jenrette (DLJ) from 1990 to 1992 as a lead research analyst in their risk arbitrage department.
In 1992, Schwartz approached Finerman to co-found a new company called Metropolitan Capital Advisors (MCA) along with a new hedge fund.
Finerman accepted. After all, she considered Schwartz a great friend and business partner.
The two of them started out with a hedge fund with a total value of $4 million, and Finerman moved to New York City for this new opportunity, where she still resides to this day. MCA specializes in commercial real estate and construction loans.
Over time, Finerman and Schwartz have managed to grow their hedge fund from $4 million up to $400 million.
The company thus far has loaned out a total of $13 billion in funds to investors and property owners.
Finerman is currently the CEO of the company, while Schwartz has since called it a career in finance.
>> How Much Is Carl Quintanilla Worth?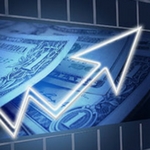 Official tax return reveals how one trader nabbed annual gains of 228%, 309% and 339%. His tax return was released online, exposing this simple trading technique used to pocket nearly half a million in profits.

Click here to see the official tax return before it is deleted...
Karen Finerman Stock Picks
Finerman has laid out some of her top investment strategies to business owners and entrepreneurs – and even her daughters.
For businesses who claim they don't have the money to invest, she recommends to start with a modest goal, and there are many small-money plans out there to consider without having to pay additional fees later.
For business owners who think they are too young to invest and think they can consider investing later, she recommends to invest anyway as compounding will allow you to earn more over a period of time than if you choose not to invest.
For business owners who think they should invest once they earn more money, she compares this line of thinking to "I'll go to the gym once I'm in good shape."
She recommends to invest a little and invest more once more money is made.
So, while Karen Finerman stock picks are a feature of her CNBC appearances, she recommends steady investing in index funds for most people.
>> What Is Tulsi Gabbard's Net Worth?
---
➤ Free Guide: 5 Ways To Automate Your Retirement
---
Karen Finerman CNBC
CNBC launched a new show called Fast Money in the summer of 2006, filmed in the NASDAQ MarketSite in New York City.
The premise of the show is for four panelists to discuss strategies for a certain stock or money sector, and provide their own analysis for each other's proposals.
Each episode has a series of segments including "Chart of the Day", "Street Fight", "Page Two", "Pops & Drops", among many others.
Every episode concludes with a segment called "Final Trade" where panelists discuss what their first "moves" would be the following day.
The show was co-created by successful businessman and TV personality Dylan Ratigan, and is to this day one of the most watched business shows on American television.
Karen Finerman Fast Money
Fast Money began with Ratigan as host.
Four panelists typically appear on the show each episode, while the network lines up a rotation of different panelists. Each panelist is typically given a nickname for the show to give them personalities along with their unique points of view.
Finerman joined Fast Money in 2007, and was given the nickname "The Chairwoman".
She slotted in for another panelist, Eric "The Admiral" Bolling, who left CNBC to join the Fox Business Network.
In 2009, Ratigan left Fast Money, provoked by controversy over the U.S. Government's stance on the economic downturn during the previous year.
Ratigan was replaced by CNBC anchor Melissa "The Emissary" Lee, who is still the permanent host to this day, albeit a substitute would take her place from time to time, such as Michelle "La Princesa" Caruso-Cabrera or Erin "The Heiress" Burnett.
For its original run, Fast Money had aired every weekday for an hour at 5 P.M. EST, with Finerman being regularly rotated in and out of the panel.
In 2010, CNBC announced that the show would be relegated to just a half-hour long on Fridays, but still starting at 5 P.M.
>> Dr Phil's Net Worth Is Massive!
Advertisement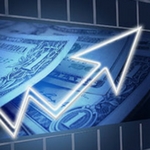 How a 300-square-mile stretch of America's Heartland could power a multi-billion-dollar tech boom… and create a new generation of American millionaires

Learn more here.
Fast Money vs Options Action
Options Action debuted in the 5:30 P.M. timeslot, also starring Lee and taking place in the same studio.
In 2011, Fast Money was removed from the 5 P.M. timeslot. Options Action moved up to 5 P.M. while a new show, Money in Motion: Currency Trading, again hosted by Lee, airing at 5.30pm.
Fast Money was put on hiatus until 2013, returning to its Friday 5 P.M. timeslot.
Finerman also returned to the show as a panelist. To this day, Fast Money is back airing on weekdays, rather than only on Fridays.
Despite the exposure and recognition that she has received from this show, the money she has earned in the spotlight pales in comparison to how much she has made through MCA and other Wall Street roles.
Indeed Karen Finerman's net worth is estimated at over $100 million.
>> How Much Money Does Gwen Stefani Have?
Karen Finerman Other Ventures
In addition to her roles in MCA and on CNBC, Finerman assumes a handful of roles in multiple other companies.
Finerman has returned to her alma mater at Wharton, serving on their undergraduate executive board. She has been on their executive board since 2014.
She has also a board member at GrafTech International, Ltd. This company manufactures graphite electrodes and petroleum coke.
There is only evidence of her working for them in 2014 and 2015, but the impression is that she is no longer with this company.
She also serves on the board for the Michael J. Fox Foundation for Parkinson's Research, starting in 2003. This is a nonprofit venture and she works to make financial decisions for them in her free time.
Finerman was also a member of the Montefiore Medical Center's board of trustees, where she wore the hats of an investor and financial advisor. She was on their board from 1998 to 2013.
>> Mariah Carey Is Astonishingly Rich!
Karen Finerman Husband & Kids
Finerman is married to Lawrence E. Golub, who is a Harvard Law School graduate. Together, they have raised four children: Jack, Lucy, William, and Kate.
Finerman and Golub met on a blind date through a mutual friend. They married early in their careers in 1993 and shared a mutual interest in finance.
They currently live in an upscale apartment complex in Upper East Side, located in the greater New York City area.
Finerman has four siblings, all of whom are invested in the finance game or similar: Three sisters named Stacey, Leslie, and Wendy, and a brother named Mark.
Wendy is a film producer for TV and cinema who has worked on a number of films such as Forrest Gump and The Devil Wears Prada.
Stacey is currently vice president of Pagerduty and is a former runner and triathlete. Mark works in the real estate industry as a financier and lives in Greenwich, Connecticut.
>> How Did Jessica Simpson Make So Much Money?
Other Facts About Karen Finerman
Finerman's husband, Golub is the founder and CEO of a private equity credit company called Golub Capital.
Golub Capital has also enjoyed tremendous success; its balance sheet is reported to be over $4 billion. The company has lent over $6 billion to businesses in the United States.
In 2010, Finerman was given two awards. U.S. Banker named Finerman one of the most powerful women in finance.
The Hedge Fund Journal also named her one of the top 50 women in hedge funds.
Finerman wrote a book titled Finerman's Rules: Secrets I'd Only Tell My Daughters About Business and Life, which went on to become a New York Times Bestseller.
In this book, Finerman discusses how women can succeed in business in three key areas: Career, money, and relationships. The book was released in 2013.
Finerman is considered bilingual, also speaking Spanish. She had learned Spanish during her years at Wharton in order to broaden her communication skills.
>> Jennifer Lawrence Salary Is Mind-Blowing!
Karen Finerman
Net Worth Summary
Her ventures into finance and network TV have garnered her an astonishing estimated $100 million-dollar net worth.
But she didn't acquire this from her TV work. A panelist for CNBC earns an average salary of about $62,000 per year – though it's fair to assume Finerman's longstanding and prominent role means she commands a substantially higher sum.
While one would think that this is a huge step down, she is still involved in her role as CEO of her financial firm, so her gig on network TV is considered a stream of supplemental income as well as a "passion project" for her.
She reportedly makes $5 million per year as her role as CEO of her firm. Add to that her other roles in other businesses and you can see how Finerman could have grown her net worth to such a vast amount over the past few decades.
Finerman also accepts bookings through AAE Speakers, and charges around $10 → $20 thousand per event.
>> Is Ashley Tisdale Really Worth That Much?
>> How Rich Is Matthew McConaughey?
>> What Is Anthony Hopkins Worth?
Advertisement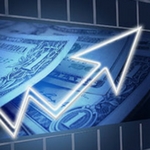 This list ranks the top optionable stocks daily based on trend, volume, price and our proprietary algorithm. FREE bonus: a strategy for generating income in 8 minutes per day.

View this list for FREE now!