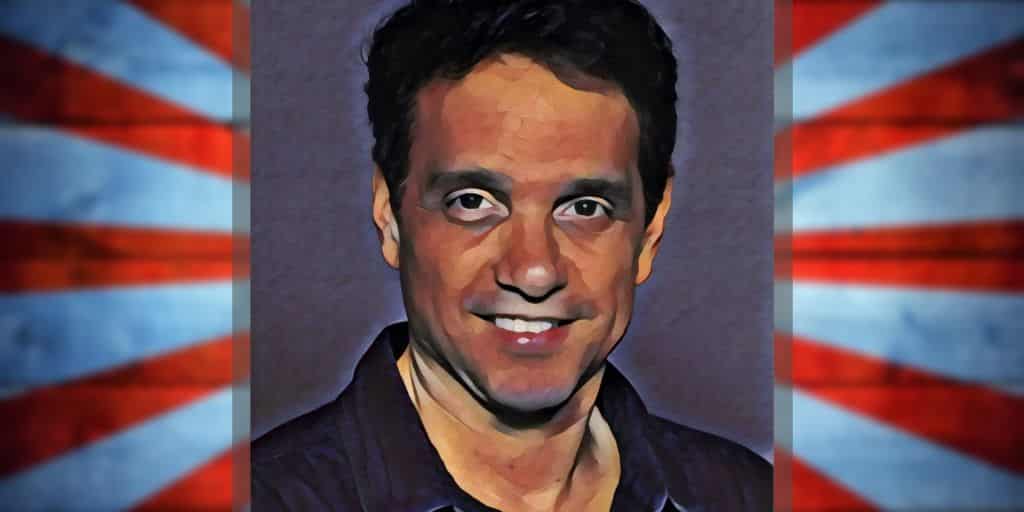 Ralph George Macchio Jr., known as Ralph Macchio, is an American TV and film actor and producer best known for his roles as Daniel LaRusso in three Karate Kid films and the comedy web-drama series Cobra Kai, based on the Karate Kid film series.
Thanks to his starring roles in these blockbusters and other hit movies, he has amassed an impressive net worth estimated at $6 million.
Ralph Macchio's Rise To Fame & Breakthrough Role
Born on November 4, 1961 in Huntington, Long Island, New York, Ralph is the older of the two boys born to Rosalie and Ralph Macchio Sr.
Macchio started taking tap dancing lessons at the age of 3 at the June Claire School of Dance in Babylon, Long Island.
Wondering where does Ralph Macchio live now? He lives in Suffolk County in Long Island.
He started out in various TV commercials in the late 1970s, including Bubble Yum and Dr. Pepper, after being discovered while performing at a dance recital at age 16.
He earned recognition in 1977 playing Betty Buckley's rough-and-tumble nephew Jeremy Andretti on the TV series Eight is Enough and made his feature film debut in the comedy Up the Academy in 1980.
During the 1980s, Ralph also featured on the covers of teen magazines including '16' and 'Tiger Beat'.
When the series ended, he auditioned for—and won—a role in the 1983 film The Outsiders, starring Tom Cruise, Patrick Swayze, Matt Dillon and Rob Lowe, among others.
His performance as teenager Johnny Cade in the movie was well appreciated, which led him to be cast as Daniel LaRusso in the phenomenally popular 1984 film Karate Kid and two of its sequels – The Karate Kid Part II and The Karate Kid Part III.
Ralph Macchio's Karate Kid Movies
In 1984, Macchio scored the lead role (and the most popular as well) playing Daniel LaRusso in the movie The Karate Kid.
The movie, directed by John G. Avildsen of Rocky fame, was a phenomenal success, enjoying widespread popularity with adults and children alike.
It was followed by two equally popular sequels – The Karate Kid Part II (1986) and The Karate Kid Part III (1989), both again starring Macchio and Noriyuki "Pat" Morita. All the movies in The Karate Kid franchise were directed by Avildsen.
The movie performed remarkably at the box office and catapulted the baby-faced actor to an astral plane.
Unfortunately, despite the extraordinary performance of all the three movies and his new-found stardom, Macchio found the going tough thereafter, and failed to bag quality roles.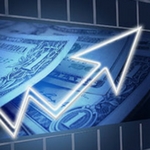 The next 10 minutes could change your life. We've recorded a special sit-down interview with a reclusive millionaire who details how he's closed out winning trade after winning trade throughout the volatility of 2022. In fact, he hasn't closed a single losing trade since 2016. Sounds impossible? It's not - and he'll prove it to you.

Click to see this exclusive sit-down interview
Post Karate Kid, What Happened to Ralph Macchio?
Macchio was 22 while filming for the movie, and despite his young age, he successfully played the part of a high school student. His youthful appearance worked well in The Karate Kid, but he could not replicate his success elsewhere as it became incredibly tough for him to transition to adult roles with the same aplomb.
In the following years, Macchio appeared in two sequels to The Karate Kid and a few box office flops. He appeared in the 1986 film Crossroads, portraying music student Eugene Martone. The movie received lukewarm reception at the box office.
Other movies of Macchio such as Teachers (1984) and Distant Thunder (1988) also failed to do any wonders at the box office.
However, Macchio scored another big screen success in 1992, starring in the hit comedy My Cousin Vinny. He played Billy Gambini, a person implicated for murder while passing through a small Alabama town.
Although the movie was commercially successful, it unfortunately, just like The Karate Kid, failed to advance his flailing movie career.
In 1993, he played a sexually confused Chris in the indie film Naked in New York.
In order to broaden his horizon and lose the association with his Karate Kid roles, Macchio played a hitman in 2003 movie A Good Night to Die.
In April 2012, Macchio portrayed psycho screenwriter Joseph Stefano in the film Hitchcock.
The movie, directed by Sacha Gervasi and based on the non-fiction book Alfred Hitchcock and the Making of Psycho, starred Anthony Hopkins, Helen Mirren, Jessica Biel and Toni Collette.
So, if you're wondering how much is Ralph Macchio worth? His estimated $6 million fortune stemmed from the combination of all his starring roles in movies, television and even theater.
>> What Is Matthew McConaughey's Net Worth?
---
➤ Free Guide: 5 Ways To Automate Your Retirement
---
Ralph Macchio Theater Performances
With his movie career going downhill, Macchio tried his luck in theater. He made his Off-Broadway debut in Cuba and His Teddy Bear in 1986 alongside Robert DeNiro. The show was a hit, and it quickly moved to Broadway. His other off-Broadway show, Only Kidding, came in 1989.
In September, Macchio played Carl Morelli in a staged reading of the play A Room of My Own.
The show, written by Charles Messina, was presented by the Bleecker Street Theater Company.
He continued to act though, performing the lead role of J. Pierrepont Finch in a road production of the 1962 Tony Award-winning musical How to Succeed in Business Without Really Trying.
From February to March 2016, Macchio alongside Mario Cantone starred in the Off-Broadway production A Room of My Own.
Ralph Macchio TV Roles
In 2005, Macchio made a small appearance in HBO TV show Entourage playing himself.
He has also appeared in several episodes of the ABC Network television series Ugly Betty since October 2008. He plays a local politician called Archie Rodriguez.
Macchio appeared on the twelfth season of ABC's Dancing with the Stars in 2011. He secured the fourth position in the overall competition after being eliminated in the semi-finals.
In 2013, he made a guest appearance in an episode of the hit comedy television series How I Met Your Mother.
In 2008, he featured with NASCAR (The National Association for Stock Car Auto Racing) driver Carl Edwards in a vitamin water commercial. Dressed up in his Karate Kids clothes, Macchio was shown as Edwards' spiritual advisor.
>> How Much Money Does Anthony Hopkins Have?
Advertisement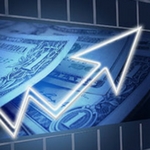 The SV Bank collapse marked the second-largest U.S. bank to close since the Great Recession…'God have mercy on us all': Robert Kiyosaki warned.

Kiyosaki is turning to gold and silver — a popular hedge against inflation. Gold can't be printed out of thin air like fiat money and it's value is largely unaffected by economic events.

'I'm buying gold because I don't trust the Fed," he said.

source: yahoo!news

Ready to dump your paper assets? Get Your Free Gold & Silver Guide Now
Ralph Macchio Music
He appeared as a caricature of himself and Daniel from The Karate Kid in the 2007 music video for the song Sweep the Leg by Los-Angeles music collaboration No More Kings.
Macchio appeared in Canadian band Danko Jones' music videos for 'Had Enough' 'and 'I Think Bad Thoughts'. The video also featured Elijah Wood and Jena Malone.
The song Daniel by English singer Bat for Lashes was inspired by Macchio's character in the Karate Kid film.
The song Ralph Macchio by Norwegian singer Annie relates to the crush the singer had on Macchio in her teen years.
Bloodhound Gang's DJ Q-Ball released a song on Ralph Macchio's MySpace called The Ralph Macchio Memoirs.
Nerdcore artist MC Frontalot references Ralph in his song titled Braggadocio.
Awards and Achievements
In 1992, Ralph was nominated for the Young Artist Award in the category of Best Young Actor in a Television Special for Eight Is Enough.
Macchio won the Audience Choice Award for Love Thy Brother at the Stony Brook Film Festival in 2002.
Macchio was ranked No. 80 among VH1's 100 Greatest Teen Stars in October 2008.
>> What Is Scott Baio's Net Worth?
Ralph Macchio Filmography
Macchio is best known for his work in The Karate Kid but he's also starred in other hit movies, including:
Ralph Macchio Wife and Kids
Macchio met his wife Phyllis Fierro through his grandmother at the age of 15. They married on April 5, 1987.
Phyllis gave birth to their first child Julia in 1992. They were blessed with a son Daniel in 1996.
Trivia
He is a huge fan of American singer, songwriter, and musician Bruce Springsteen, popularly known as 'the Boss'.
He revealed at the 30th anniversary celebration of The Karate Kid at the Japanese American National Museum that he still has the yellow 1947 Ford convertible his character Daniel received from Miyagi in the first Karate Kid movie.
Macchio is currently reenacting his role as Daniel LaRusso in Cobra Kai, an action comedy-drama YouTube Premium series.
You might be wondering if Ralph Macchio do Karate in real life? The short answer is yes.
>> How Much Money Does Jessica Simpson Have?
>> Wow, Artie Lange Lost A Fortune
Advertisement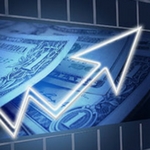 Finally released to the public, trading guru Dave Aquino's guide, "The Options Trading Accelerator Method", reveals how Wall Street's big lie has stopped traders with small accounts from reaching their full potential and how his student favorite trading method could change that!

Click here to keep reading…