Inset Photo Credit: WBLS
Mariah Carey, born March 27, 1970 in Huntington, New York is an American singer, songwriter, actress, record producer and entrepreneur.
Referred to as the 'Songbird Supreme' by the Guinness World Records for her gold-plated voice, Mariah has been hailed as one of the top female vocalists and the best selling female artist in music history with the maximum number of #1 singles and albums.
She is the only artist since The Beatles to have so many #1 singles and albums to her name. No doubt this accomplishment alone has been one of the reasons Mariah Carey's net worth estimate has mushroomed to over $500 million.
Mariah Carey's Royalty Stream
Noted for her five-octave vocal range – audible frequencies, perfect pitch and signature use of the whistle register, Mariah made her singing debut in June 1990 with "Mariah Carey."
The self-titled album entered the charts at #73, but within a couple of months raced to the #1 spot.
Mariah's music career is the largest contributor to her wealth. With record sales exceeding 200 million, she is one of the biggest pop icons of our time.
According to Money, Carey's net worth sat at $520 million in 2018.
Business Insider reports that her smash hit 'All I Want For Christmas Is You' has made around $60 million in royalties alone! 
Now that's some statistic to savor, right?
Mariah Carey's
Fees Will Astonish You
Apart from music, Mariah has earned millions through appearances, residencies and endorsements.
In 2012, she was the judge on the 12th season of American Idol where she commanded a salary of $18 million, which was $6 million more than her Idol feud-mate Nicki Minaj.
In 2015, she was included in the Forbes' list of top-earning women in music, courtesy of a residency in Las Vegas that earned her a jaw-dropping $27 million.
She also signed a licensing deal with the cosmetics company Elizabeth Arden, which netted her $150 million. 
>> What's Jessica Simpson Worth?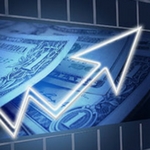 As you've no doubt seen on the news, our economy is facing uncertain times ahead. Inflation continues to skyrocket, the Fed has been failing us left and right, and the government is in shambles. As it stands, your money is not safe. But there is hope, the Inflation Survival Plan will tell you everything on how to not only survive, but actually thrive through this harsh economic change.

So don't wait until it's too late, act now and secure your future TODAY!
Mariah Carey
Record Label Troubles
After she received Billboard's Artist of the Decade Award and the World Music Award for Best-Selling Female Artist of the Millennium, Carey switched record labels, moving from Columbia Records to Virgin Records.
As per a Los Angeles Times report, the five-album recording contract was worth $100 million. 
She parted ways with the company after only a year though, likely because her first album titled "Glitter" turned out to be a commercial failure. She managed a $28 million buyout along the way.
---
➤ Free Guide: 5 Ways To Automate Your Retirement
---
Mariah Carey vs Whitney Houston
In December 1988, Carey got a chance to hand over her demo tape to the head of Columbia Records, Tommy Mottola.
Tommy liked her voice and, along with the staff at Columbia, planned to market Mariah as competition to top female performers of the time such as Whitney Houston and Madonna. Columbia spent more than $1 million promoting Mariah.
The album started on a lackluster note before gathering steam. It spawned an extraordinary four consecutive #1 singles: "Vision of Love", "Love Takes Time", "Someday" and "I Don't Wanna Cry".
In the process, the album became the first musical act since the "Jackson 5" to enjoy the distinction of having first four singles climb to the top of the charts.
>> How Charlie Sheen Lost A Fortune
Mariah Carey Global Superstar
Her blockbuster single "Vision of Love" netted her Grammy Awards for Best New Artist and Best Female Vocalist. 
With total sales exceeding 15 million copies, her debut album finished as the best – selling album in the United States in 1991.
She came out with her third album "Music Box" in 1993 and then embarked on a short string of concerts titled the Music Box Tour. It was a major milestone for Mariah, who until then was terrified of tours.
"Music Box" went on to become one of the best-selling albums of all times, sitting atop global charts and registering sales exceeding 28 million copies. 
In October of 1994, she released 'Merry Christmas', which became one of the best – selling Christmas albums of all time, with global sales of over 15 million copies.
Her 1995 album 'Daydream' was dubbed her best to date by critics. In 2002, Carey was cast in an independent film titled "WiseGirls."
Advertisement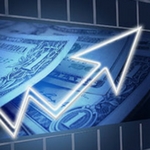 Rising interest rates...Skyrocketing inflation...Exploding debt...A looming recession...It's no wonder Americans are becoming more and more concerned about their savings and investments. That's why I wrote my newest report…This FREE REPORT shows YOU how you could protect your retirement savings before it's too late. Request your free report today and learn how you could protect everything you've worked for!

Request Your FREE Ben Stein Report Today!
Mariah Carey Global Superstar
Mariah Carey (1990)
Her eponymous first album "Mariah Carey" topped the U.S. Billboard 200 for 11 consecutive weeks
Experts praised the album as something that took melody to the next level influencing a generation of artists ranging from Christina Aguilera to Beyoncé.
Emotions (1991)
She started working on her second album "Emotions" in 1991.
Critics dubbed the material weak and with global sales of over eight million copies, it failed to match the critical and commercial success of her debut album.
Music Box (1993)
"Music Box" contained a more pope-influenced sound to maximize its appeal.
Exhibiting Mariah's ability to seamlessly transition between feeble femininity and empowered independence, "Music Box" reigned supreme on international album charts over long periods, giving Mariah worldwide popularity and recognition.
Merry Christmas (1994)
A fun listen during the holiday season, it eventually became one of the best-selling Christmas albums of all time.
Recorded at the height of her super-stardom, the album's first single, "All I Want for Christmas Is You" was considered "one of the few worthy modern additions to the holiday canon".
Daydream (1995)
Recorded by Mariah at her commercial peak, "Daydream" was a 90s masterpiece with The New York Times terming it one of 1995's best albums.
An impeccable blend of adult contemporary with R&B and a dash of mainstream pop and hip hop, critics have termed the album Carey's best work to date.
Other Albums
>> What Is Bill Maher's Net Worth?
Mariah Carey
Most Famous Singles
"Someday", "I Don't Wanna Cry" and The "Vision of Love" helped her bag two Grammys.
Her third studio album titled "Music Box" went platinum ten times.
"Hero", generally regarded as one of her career's most inspirational and popular songs, became Carey's eighth chart – topper in the United States.
"Without You" became her first number one single in Germany, Sweden and the United Kingdom.
Mariah became the first female artist to achieve a number one debut in the U.S. with her single "Fantasy" from her 1995 "Daydream" album debuting at #1 on the Billboard Hot 100.
Another single "One Sweet Day" from the same album remained at the top of the charts for 16 consecutive weeks.
"Heartbreaker", from her 1999 album "Rainbow", was her 14th #1 single. The song earned her the unique distinction of becoming the only artist to top the charts in each year of the 1990s.
Also, "Heartbreaker" sat atop the Billboard's charts for 60 weeks, thus smashing The Beatles' 59 – week-long record of staying atop Billboard's Hot 100 Singles chart.
Her second single "Thank God I Found You" from the same album became her 15th #1.
"We Belong Together" from her 2005 album "The Emancipation of Mimi" became her 16th #1 and "Don't Forget About Us" from the same album became her 17th #1 single, tying her with Elvis Presley's 17 #1 singles.
"The Emancipation of Mimi" netted her three more Grammy Awards.
In April 2008, she surpassed Elvis Presley's tally of 17 #1 singles with "Touch My Body", which became her 18th #1 single.
Mariah, in the process, became the only artist since The Beatles to have as many number one singles.
>> What Is Rachael Ray's Net Worth?
Mariah Carey Awards
Mariah Carey is one of the biggest superstars on the planet, with each new album redefining sales records.
She has received numerous awards and compliments over the course of her stellar career spanning close to three decades.
She has so far received
5 Grammy Awards,
19 World Music Awards,
4 Otto Bravo Magazine Awards,
10 American Music Awards,
7 Japan Gold Disc Awards,
6 Soul Train Music Awards,
15 Billboard Music Awards; and
6 Billboard R&B/Hip – Hop Awards
Plus, multiple BMI Pop Music Awards, The Blockbuster Entertainment Awards, The IFPI Platinum Europe Awards and MTV Awards, among others.
Mariah Carey Husband & Kids
Mariah started dating the head of Columbia Records, Tommy Mottola in 1992, who was 20 years her senior. She married him in 1993 when she was 24 and he was 44. They separated in 1997 and divorced in 2000.
Mariah was in a three year relationship with singer Luis Miguel from 1998 to 2001, before she met actor and comedian Nick Cannon during the shooting of her music video for her song 'Bye Bye'.
They married in The Bahamas in 2008, and divorced in 2014.
On January 21, 2016, Carey and Australian billionaire James Packer announced that they were engaged. However, by October they announced that they had decided to end their relationship.
Mariah has two children with second husband Nick Cannon. She gave birth to fraternal twins (non – identical) Moroccan and Monroe on April 30, 2011.
Moroccan was named after the Moroccan decor room in Carey's apartment while Monroe was named after Marilyn Monroe.
Mariah Carey Controversies
In 2008, Carey performed in a New Year's Eve concert for the family of Muammar Gaddafi. Two years later, she claimed she felt "horrible and embarrassed" about the incident.
After ignoring calls to donate the $1m she reportedly received for the gig, Carey promised that the royalties from her single "Save the Day" would be donated to charities to raise awareness about human rights.
In January 2019, Carey performed in Saudi Arabia. The singer was criticized by women's rights campaigners, who accused her of helping to airbrush Saudi Arabia's poor human rights record.
In April 2018, Carey opened up about her struggle with bipolar disorder for the first time in an interview with US celebrity magazine People. The multimillion-selling singer said that she was first diagnosed with the disorder in 2001, but kept the diagnosis under wraps.
Advertisement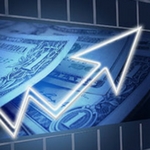 Thanks to forgotten 50-year-old legislation, often ignored by investment advisors, gold bugs, and silver hounds... You can now collect $10,000 or more in free silver.

Millions of Americans know NOTHING about this... Because it exploits a "glitch" in the IRS tax code that helps protect your retirement... While paying ZERO TAXES & PENALTIES to do it. That's why you need to see this NOW.

Click Here to get all of the details in this FREE Kit