Calculate How Long It Would Take To Double Your Money
Calculate how long it would take to double your money when you earn a fixed interest rate each year. If you ever wondered how long it will take for your retirement investment portfolio, such as your IRA or 401(k), to grow then all you need to do is plug into this financial calculator the amount your portfolio is expected to grow by on average each year and you will discover how many years it will take to double your money.
Whether you have an investment portfolio or a retirement nest-egg, you can use the financial calculator to project the number of years before you can see a 2x return excluding the effect of taxes.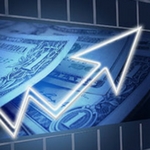 Q4 is off to a strong start thanks to a "nirvana" environment sparked by the recent rate cut and steady economic growth. However, trade wars and the political circus continue to dominate headlines. That's why renowned growth investor, Louis Navellier, is offering you a portfolio "check-up" to carefully evaluate your stocks as we head into 2020.

Claim your no-obligation portfolio review today.