Ashley Tisdale achieved immediate stardom in the role of Sharpay Evans in "High School Musical." She could sing, dance and act, and she possessed screen presence and comedic timing that belied her age.
She was an important part of "High School Musical" becoming a cultural phenomenon. It later gave rise to a movie trilogy, a concert tour, multiple albums and, of course, Zac Efron and Vanessa Hudgens, too.
Tisdale's success extends far beyond just her breakout appearance. She had a prolific career as a model even before landing the Disney role. Ashley has also dazzled as a voice actor in "Phineas & Ferb," starred in CW's "Hellcats" and released not one but three solo music albums.
Despite all this great success, has Ashley Tisdale's net worth really amounted to $11 million?
Ashley Tisdale: Rise to Fame
At a young age, Ashley was enjoying success as an actor touring for productions of "Annie" and "Les Misérables."
Her career as a model and print and TV ad actress was going well, and she was even landing roles not just on television but also on the big screen.
Nevertheless, it was certainly her role in "High School Musical" that led to her meteoric rise.
Since then, she has earned respect as an actor, a vocalist and a songwriter and even made Maxim's 2008 Hot 100 list of the sexiest women.
Ashley Tisdale Albums
Ashley Tisdale garnered widespread attention as a vocalist with "What I've Been Looking For" in 2006. This was a duet with Lucas Grabeel for the Disney Channel film "High School Musical."
It reached the top 40 on the Billboard Hot 100 and was certified gold by the RIAA.
Following this success, Warner Bros. Records offered her a recording contract, and she began working on her solo debut that same year.
"Headstrong" (2007)
"Be Good to Me" was released as the lead single from the full album "Headstrong," which arrived in the following year.
The album mixed dance-pop and hip-hop elements in the vein of Britney Spears and Lady Gaga.
This debut was generally well-received and was certainly a commercial success, having debuted at No. 5 on the Billboard 200 and sold more than 500,000 physical copies in the U.S. alone.
The success of this debut may be the biggest contributor to her net worth outside of "High School Musical."
"Guilty Pleasure" (2009)
"Guilty Pleasure" was not the commercial success of Tisdale's debut.
It was even critically panned, receiving a Metacritic rating of 48 percent. Subsequently, Warner Bros. Records opted not to continue their relationship with Tisdale.
Having created an album, been featured on multiple tours, and acted in high profile movies, this was a hectic time in Tisdale's career.
Ashley herself acknowledged this and decided to put her singing career aside until she was in a position to give it the attention she felt it deserved.
"Symptoms" (2019)
Tisdale's third studio album and her first in a decade was released in May 2019.
"Symptoms" is more mature and personal fare than her previous material, dealing with her struggles with depression and anxiety.
The album was well-received by critics and earned a great deal of written praise, such as "emotionally-charged," "incredibly good," "unapologetically personal" and "candid and vulnerable."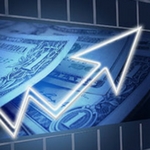 This "heartland" town 2,400 miles away from Silicon Valley will be the NEW playground for America's 1%-ers.

Learn more here.
Ashley Tisdale Concert Tours
High School Musical: The Concert (2006)
The Disney Channel television film "High School Musical" was so successful that they turned it into a live musical/concert and took it on tour.
The tour spanned 42 cities in the U.S. and Canada and 10 cities in Latin America.
Several of these shows were taped either to be released on DVD or aired on the Disney Channel. The main DVD for the tour was taped in Houston at the Toyota Center on June 26.
Headstrong Tour Across America (2007)
While on the High School Musical tour, Tisdale's debut album received heavy promotion, and she even performed cuts from the then-upcoming album during her solo sets.
In October 2007, she began what was essentially a one-month tour for the album. It spanned 10 U.S. cities and included shows at Opry Mills in Nashville, Mall of America in Minneapolis and Willow Grove Park Mall in Philadelphia.
Symptoms and Beyond
Ashley Tisdale had expressed interest in touring for "Symptoms," and while she has performed in small venues here and there, nothing official has been announced at the time of this writing.
Some have expressed concerns that the newer work does not mesh well with her older music, and there has been speculation that she is waiting until a follow-up to "Symptoms" before touring again.
>> What Is Jessica Simpson's Net Worth?
---
➤ Free Guide: 5 Ways To Automate Your Retirement
---
Ashley Tisdale Acting Prodigy
Ashley Tisdale has been an actor since a very young age, and her career began with spots in television and print ads.
In fact, she has appeared in more than 100 nationally aired commercials, including some high-profile campaigns such as "Geared 4 School" for Staples.
Tisdale began her theatrical career with roles in local productions of "Gypsy: A Musical Fable" and "The Sound of Music."
At age 8, she was cast as Cosette in a national touring production of "Les Misérables." Her troupe would later perform for President Bill Clinton at the White House.
In 1997, she landed guest appearances on television programs "7th Heaven" and "Smart Guy."
She continued to work as a model while landing various voice roles, including one in "A Bug's Life."
With 2000 came a guest-star role in "Boston Public," and the next year, she appeared in the cult classic "Donnie Darko."
Her big break would come in 2005 when she was cast by Disney Channel as Maddie Fitzpatrick in the series "The Suite Life of Zack & Cody." That opportunity led to her role as Sharpay Evans in "High School Musical" in 2006.
That Disney Channel film was a phenomenon that launched the career of not only Tisdale but Zac Efron and Vanessa Hudgens.
The movie provided her a hit on the Billboard Hot 100, opened up record and film opportunities and contributed greatly to her net worth of nearly $11 million.
Ashley Tisdale Movies
 "High School Musical 3: Senior Year" (2008)
"High School Musical 3" is an important film for Tisdale in that it marked the end of a trilogy but also perhaps the perception of her as a young actress.
This movie got a theatrical release in the U.S., earned more than $250 million in the box office and demonstrated that Tisdale possessed the commanding presence common among actors who get featured on the silver screen.
"Scary Movie 5" (2013)
"Scary Movie" may have been a bit tired as a franchise by the time the fifth installment had arrived, but it was an important role for Tisdale nonetheless.
Up until this point, she had publicly expressed concerns about taking on adult roles because young characters were her wheelhouse and, as she saw it, there was no going back.
Despite being critically panned, the movie did reasonably well at the box office.
"Charming" (2018)
Although it is often overlooked in the discussion of Tisdale as an actor, singer and all-around star, she has established an impressive career as a voice actor.
She is beloved as Candace Flynn in "Phineas & Ferb." She had appeared in "Robot Chicken," "Family Guy" and "Skylanders Academy."
Her latest is the role of Cinderella in "Charming" as one of three bachelorettes alongside Snow White and Sleeping Beauty.
Advertisement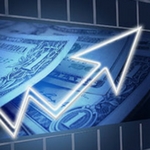 Discover the top 3 hidden AI stocks that could hand you profits of 874% of more!

ChatGPT is the fastest growing app EVER – hitting 100 million users!

Jeff Bezos… Bill Gates… and Elon Musk are betting billions on this "game changing" technology. And you can get in on the ground floor.

Click here to download it for free – with no strings attached.
Ashley Tisdale Awards
Ashley Tisdale has already been nominated for nearly 20 significant awards, and she has won seven.
Her first nomination came long before "High School Musical" and was for a Young Artist Award in the Best Performance in a Television Drama Series category for her guest-starring role on "Boston Public."
Her latest award came at the Teen Choice Awards for her scene-stealing performance on "Young & Hungry."
Soundtrack Album of the Year — Billboard Music Awards
This award is shared among the entire cast of "High School Musical" but is impressive, nonetheless.
It was a Disney production that joined the likes of "Phantom of the Opera" and other iconic albums.
Outstanding Children's Program — Primetime Emmy Awards
This Emmy is another shared award but an incredibly prestigious one to earn at the ripe old age of 21.
Tisdale was an integral part of a musical that young people will likely be watching for decades to come.
Breakthrough Performance Female — MTV Movie Awards
Ashley Tisdale has received her fair share of individual recognition as well. This credit includes receiving an award for the breakthrough female performance at the 2009 MTV Movie Awards for her role in "High School Musical 3: Senior Year."
She beat out Miley Cyrus as Hannah Montana, Kat Dennings in "Nick and Nora's Infinite Playlist," Amanda Seyfried in "Mamma Mia!" and co-star Vanessa Hudgens.
This award reflects the manner in which Tisdale opened eyes with her screen presence and comedic timing.
>> How Much Money Does Anna Kendrick Have?
Ashley Tisdale Gives Back
In 2008, Ashley Tisdale was 23 years old and on top of the world with the success of "High School Musical." During this success, she partnered with the Make-A-Wish Foundation to visit children's hospitals as well as fundraise for the organization.
She has also partnered with Habitat for Humanity and volunteered for a charity campaign hosted by "Extreme Makeover: Home Edition."
In 2012, she became the lead spokesperson for Project Pink.
Project Pink is a campaign aimed at raising awareness about breast cancer as well as raising funds for breast cancer research. Promotion of Project Pink has included helping underserved children.
In 2013, Tisdale released the single "You're Always Here" and contributed 30 percent of the proceeds to St. Jude Children's Research Hospital.
>> How Much Is Mary J Blige Worth?
Ashley Tisdale Husband
Ashley Tisdale was born in Monmouth County, New Jersey, in 1985. Her father, Michael Tisdale, is Christian, and her mother, Lisa Morris, is Jewish.
She has said that she and her older sister, Jennifer, were raised with "a little bit of both" faiths.
In 2012, Ashley began dating Christopher French, a musician. In 2014, Ashley and Christopher wed. The two live together in a 1930s colonial in Hollywood.
Advertisement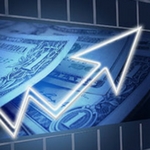 The #1 income play for 2023 is NOT a stock, bond or private company... Rather, it's a little-known alternative investment that could hand you big monthly income from oil and gas.

Find Out What It Is Right Here