When Jennifer Lawrence won the Best Actress Oscar in 2012 for her performance in "Silver Linings Playbook," she was one of the fastest-rising stars in the Hollywood firmament.
She had catapulted to fame that same year playing the rebellious heroine Katniss Everdeen in the first installment of the "Hunger Games." The year before, she had wowed audiences as the young Mystique in the X-Men franchise thriller "First Class."
When "The Hunger Games" opened in the U.S. on March 23, 2012, it earned more than $67 million, which was a record at that time. Lawrence starred in each of the four "Hunger Games" films, which collectively went on to earn nearly $3 billion worldwide.
With Lawrence's help, the "X-Men" film series has grossed more than $6 billion internationally.
In 2015 and 2016, Lawrence was the highest-paid actress in the world. Is it any surprise that Jennifer Lawrence's net worth has reached an estimated $134 million even though she has yet to turn 30?
How Did Jennifer Lawrence Get Famous
Jennifer Lawrence was born on August 15, 1990, in a prosperous suburb of Louisville, Kentucky.
Growing up, Lawrence was something of a tomboy. Softball, field hockey, and basketball were her sports; she played on the boys' basketball team that her father coached.
Lawrence thought that she might someday want to become a doctor. All that changed on a vacation that the family took to New York City when Jennifer was 14 years old.
Lawrence was standing in Union Square watching some street dancers perform when she was approached by a modeling scout. The agent called Lawrence's mother and set up an interview.
The very next day, Lawrence was in a taxi on her way to read for a commercial. As the saying goes, she killed that audition, and she was on her way to earning a personal fortune worth a staggering $134 million.
Lawrence and her mom set up a temporary home in New York City. After a couple of years, Lawrence's father grew tired of being separated from his wife and daughter, and he flew up to the Big Apple to get them back.
As her mother was trying to explain to her father the kinds of doors that were opening for Jennifer, the phone rang. It was her Los Angeles agents summoning her across the country to test for a role in a made-for-TV movie called "Company Town."
After Jennifer snagged the part, her father finally realized that acting was Lawrence's destiny.
>> What Is Mariah Carey's Worth?
Jennifer Lawrence Movie Breakout Role
Lawrence's first screen role came in 2008 when she was cast as a troubled teenager named Tiff in the film "Garden Party."
That same year, she played a younger version of Charlize Theron's character in the Mexican screenwriter/director Guillermo Arriaga's debut feature "The Burning Plain."
The following year, Lawrence appeared as the oldest child of a drug-abusing mother in Lori Petty's film "The Poker House."
Jennifer Lawrence's breakout role, though, was as Ree Dolly in the indie hit "Winter's Bone."
"Winter's Bone" appeared on more than 25 media lists as one of top movies of 2010, and Jennifer Lawrence was showered with ecstatic praise for her role as a resilient teenager living in the Ozarks.
When she was subsequently nominated for a Best Actress Oscar for this performance, Lawrence became the second-youngest actress ever to be considered in that category.
"Winter's Bone" dealt with serious issues like poverty, drug abuse, and parental abandonment.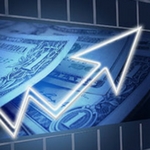 This has been one of the WORST years for stocks. But despite the awful trading conditions of the last eight months, I've delivered profit opportunities to my students like 22% on PBT after a week in the trade…And 31% on PEGA in only 8 days. I've JUST sent out a brand-new alert on a stock that's showing all the right signs of an impending breakout…

Click to Get the Trade and a Full Year of Stealth Trades for just $5 Today
Jennifer Lawrence X-Men & Hunger Games
For her next part, Lawrence wanted to do a film that was more lighthearted, so she auditioned for "X-Men: First Class," a prequel to the wildly popular "X-Men" film franchise.
In 2011, Lawrence appeared as the shape-shifting mutant Mystique. That same year, she also had co-starring roles in two romantic dramas, "Like Crazy" and "The Beaver."
Lawrence was a fan of the "Hunger Games" trilogy long before she was cast in the film franchise.
Like practically everyone in Hollywood, director Gary Ross had been blown away by Lawrence's "Winter's Bone" performance, but he still required her to audition for the role of Katniss.
A minute or so into Lawrence's reading, he knew he had found his action heroine.
With international revenues of nearly $400 million, the first film in the "Hunger Games" series, which was released in 2012, became the highest-grossing movie ever to be anchored by a female lead.
Jennifer Lawrence earned a mere $500,000 for the first "Hunger Games" film, but the movie's runaway success gave her the bargaining power to negotiate a much higher salary for its sequels.
For the third and fourth installments of the "Hunger Games," not only did Lawrence take home $15 million, but she also got a cut of the back-end profits.
Smart negotiations like these paid off. Today, Jennifer Lawrence is worth an estimated $134 million.
---
➤ Free Guide: 5 Ways To Automate Your Retirement
---
Jennifer Lawrence Silver Linings Playbook
The same year Lawrence played Katniss, she also starred as a quirky widow with a borderline personality disorder in the romantic drama "Silver Linings Playbook."
Director David O. Russell was disinclined to cast Lawrence at first; he saw the female lead as someone far older and more world-weary. However, Lawrence proved to be so compelling in the role that she took home the Golden Globe and the Academy Award for Best Actress that year.
David O. Russell became such a Jennifer Lawrence fan that he cast her in his two next movies, "American Hustle" (2013) and "Joy" (2015).
With the film "Passengers" in 2016, Jennifer became one of the elite group of Hollywood actors who command a minimum $20 million purse per movie.
In 2017, she made a horror film called "mother!" with her then-boyfriend, director Darren Aronofsky.
In 2019, she made a final appearance as mutant Mystique in "X-Men Dark Phoenix." Both "mother!" and "Dark Phoenix" were box-office disappointments, but by this point, Jennifer Lawrence's cumulative body of film work had already made a staggering amount of money.
Jennifer has become one of the most celebrated and highly paid actresses in the entertainment industry.
>> How Much Is Jessica Simpson Worth?
Jennifer Lawrence's TV Roles
From 2007 to 2009, Jennifer Lawrence was a regular on TBS' "The Bill Engvall Show." She played Lauren, Bill Engvall's eldest daughter.
Lawrence has noted in subsequent interviews that she is very grateful she was cast on this show because the money she earned on it allowed her to be selective in her choice of film roles.
Lawrence has also made guest appearances on popular shows like "Monk," "Cold Case," and "Medium." On "Medium," she played star Patricia Arquette's character as a younger girl.
In 2013, Jennifer Lawrence hosted "Saturday Night Live" during which she spoofed a "Hunger Games" press conference and appeared in a skit as Danielle, an uninhibited European woman.
In 2017, she filled in for Jimmy Kimmel on "Jimmy Kimmel Live!" Her appearance capped a week of celebrity guest-host appearances while Jimmy was on vacation.
>> Rachel Ray's Net Worth Will Surprise You
Advertisement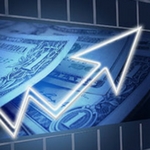 And Reuters magazine calls this type of trading "the new baby boomer hobby." An anonymous trader -- living at the base of the Smoky Mountains -- just released a free report revealing a step-by-step system to generating an extra $5,000 per month in income thanks to this trading strategy. The report is free until Sunday.

Click here for the FREE REPORT...
Jennifer Lawrence Awards
Over the course of her career, Jennifer Lawrence has been nominated for more than 174 acting awards.
Considering her young age, she has amazingly won 114 of the awards for which she's been nominated.
She is the youngest person ever to receive four Oscar nominations.
For her role on "The Bill Engvall Show," the nonprofit Young Artist Association honored Jennifer as an Outstanding Young Performer in a TV Series award.
She was the recipient of the Venice International Film Festival's Marcello Mastroianni Award for her performance in "The Burning Plain."
Her performance as Ree Dolly in the acclaimed independent movie "Winter's Bone" garnered a host of Best Actress nominations from the Hollywood Foreign Press (Golden Globe), the British Academy of Film and Television Arts (BAFTA), and the Screen Actors Guild (SAG) as well as a nod from the American Academy of Motion Picture Arts and Sciences (Oscar).
Lawrence won her Best Actress Oscar for her portrayal of Tiffany Maxwell in "Silver Linings Playbook."
Her performance in that movie also netted a Golden Globe Award for Best Actress in a Comedy and a SAG Award for Outstanding Lead Actress.
In 2013, Lawrence won another Golden Globe for Best Supporting Actress for the role she played in "American Hustle." Jennifer also took home a BAFTA award for that part.
Lawrence has received many accolades for her best-known role as Katniss Everdeen, too, as well as for her portrayal of Mystique.
The Jennifer Lawrence Foundation Gives Back
In 2015, Lawrence created the Jennifer Lawrence Foundation.
The following year, Lawrence's foundation donated $3 million to the Kosair Children's Hospital in her hometown of Louisville, which will be used to set up a cardiac intensive care unit.
The Jennifer Lawrence Foundation also gives generously to organizations like the Boys & Girls Clubs of America and the Special Olympics.
Jennifer is an ardent feminist and has been famously outspoken in her support of equal pay for equal work.
Many Hollywood insiders consider the essay Lawrence wrote in her friend Lena Dunham's Lenny Letter newsletter to be an important moment in the battle against the misogynistic values that have dominated show business throughout most of its history.
In 2018, Lawrence joined with 300 other women in the entertainment industry to help launch an anti-harassment initiative.
In 2017, Lawrence participated with celebrities like Jon Hamm, Brie Larson, Amy Poehler, Grace Gummer, Judd Apatow, and Padma Lakshmi to speak out publicly against the defunding of Planned Parenthood.
>> How Much Does Mary J Blige Earn?
Jennifer Lawrence Husband
Several of the men Jennifer Lawrence has dated have been people with whom she's worked on movies. In 2010, she began dating her "X-Men" co-star Nicholas Hoult. They broke up in 2014.
Lawrence also had a much-publicized relationship with indie director Darren Aronofsky that began shortly after shooting on their film "mother!" wrapped. The couple stayed together for more than a year but broke up in 2017.
In October 2019, Lawrence married Cooke Maroney, the director of a New York City-based art gallery called Gladstone.
The wedding took place at the historic Belcourt Mansion in Newport, Rhode Island, and the bride wore a wedding gown designed by Dior. "We wanted to commit fully," Lawrence told an interviewer with a laugh shortly after her engagement announcement. "You find your favorite person on the planet, and you're like you can't leave."
With her personal life currently in order and a stellar acting career, it is little wonder that Jennifer Lawrence's net worth is estimated at nearly $134 million.
>> How Much Money Does Quincy Jones Have?
Advertisement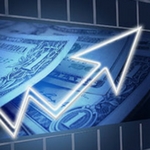 As you've no doubt seen on the news, our economy is facing uncertain times ahead. Inflation continues to skyrocket, the Fed has been failing us left and right, and the government is in shambles. As it stands, your money is not safe. But there is hope, the Inflation Survival Plan will tell you everything on how to not only survive, but actually thrive through this harsh economic change.

So don't wait until it's too late, act now and secure your future TODAY!