Inset Photo Credit: Elena Torre from Viareggio, Italia (edited by Marco Bernardini)
A renowned actor of theater, film, and television as well as an accomplished composer, Sir Phillip Anthony Hopkins is loved throughout the world for his work.
He has won numerous prestigious awards and was knighted in 1992 by Queen Elizabeth II for his contributions to the arts.
Hopkins is from Wales and was educated in acting and music in Wales and London.
After being spotted by Laurence Olivier, Hopkins was selected for the Royal National Theatre.
His career as an actor has spanned nearly 60 years but few who have worked so long in Hollywood have amassed fortunes of his size. So how is Anthony Hopkins' net worth estimated at nearly $165 million?
Anthony Hopkins Rise to Fame
Anthony Hopkins was born in 1937 in Margam, which is a suburb of Port Talbot, Glamorgan, Wales. His parents were of the working class. His father, Richard Arthur Hopkins, was a baker, and his mother, Annie Muriel Hopkins, was a homemaker.
Hopkins was not much of a student. Indeed, he's said that because he was not good in school, he believed that he was stupid when he was growing up. Instead of paying attention to his academic subjects, Hopkins preferred to play the piano, paint, and pursue other artistic interests.
Believing that Hopkins needed more discipline, his parents sent him to attend the Jones' West Monmouth Boys' School in Pontypool in 1949. After completing five terms there, he then went to the Cowbridge Grammar School in Glamorgan.
When Hopkins was 15, he met Richard Burton and drew inspiration from him. He subsequently attended the Royal Welsh College of Music & Drama in Cardiff, graduating in 1957.
Hopkins then completed two years of military service with the British Army before he went to London to study at the Royal Academy of Dramatic Art.
His first stage appearance was in 1960 in the play "Have a Cigarette" in Swansea's Palace Theatre.
After acting for several years, Hopkins was spotted by Laurence Olivier in 1965. Olivier invited him to the Royal National Theatre in London.
He worked as the understudy of Olivier until 1967 when Sir Laurence suffered a bout of appendicitis. Hopkins then assumed the role of Edgar in "A Dance With Death," which served as a springboard for his long and successful career.
>> What Is Ben Affleck's Net Worth?
Anthony Hopkins Big Break
Anthony Hopkins' illustrious career in film began in 1967 when he appeared in "A Flea in Her Ear" on the BBC.
His big break came in 1968 when he portrayed Richard the Lionheart in "The Lion in Winter."
He continued to act in the theater but gradually moved more to film and television during this time.
In 1970, he starred as Charles Dickens in "The Great Inimitable Mr. Dickens" on the BBC. Two years later, he starred as Pierre Bezukhov in "War and Peace."
He next starred in two films that were directed by Richard Attenborough: "Young Winston" in 1972 and "A Bridge Too Far" in 1977.
He appeared in "The Elephant Man" in 1980, playing Sir Frederick Treves, the English doctor who treats Joseph Merrick in the movie. That same year, he also starred in "A Change of Seasons" with Shirley MacLaine.
In 1984, he starred in "The Bounty" with Mel Gibson, and in 1992, he starred as Van Helsing in "Bram Stoker's Dracula."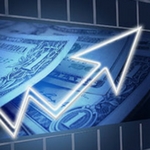 If you're worried "transitory" inflation and "mild" recession will be worse than expected...

Gold and commodities helped during volatile times. BUT one asset 99% of investors miss helps protect your portfolio and has outpaced the S&P by 131% over the past 26 years.

Art.

And while historically you've needed millions to invest, one platform lets you invest in famous paintings for as little as $20.

You can skip the waitlist and become a Masterworks member today with this private link.

See important Reg A disclosures: Masterworks.com/cd
Anthony Hopkins Acting Career
A year after his role as Van Helsing, Hopkins appeared in "Remains of the Day" with Emma Thompson and in "Shadowlands." During this time, he also worked alongside Bart the Bear in two movies: "Legends of the Fall" in 1994 and "The Edge" in 1997.
In 1998, Hopkins starred in "Meet Joe Black" and "The Mask of Zorro."
In the 2000s, Hopkins played the character of Burt Munro in 2005's "The World's Fastest Indian" and starred in 2011's "The Rite" as a priest and exorcist.
In the 2015 film "Kidnapping Freddy Heineken," he portrayed Freddy Heineken. The 2000s also saw Hopkins portray Odin in 2011's "Thor," 2013's "Thor: The Dark World," and 2017's "Thor: Ragnarok."
---
➤ Free Guide: 5 Ways To Automate Your Retirement
---
Anthony Hopkins
Silence Of The Lambs
Hopkins most famous role, however, was as Dr. Hannibal Lecter in 1991's "The Silence of the Lambs." The success and fame he garnered from this role helped kick-start his 1990s run of films that helped contribute to his overall wealth of nearly $160 million.
He later replayed Hannibal Lecter in 2001 in "Hannibal" and in 2002 in "Red Dragon."
During his career, the actor has been known for his impressive acting abilities and excellent memory. In the 1997 film "Amistad," Hopkins famously delivered a seven-page-long speech by memory in a single take, astonishing the crew.
>> How Much Is Anna Kendrick Worth?
Anthony Hopkins Philanthropy
Anthony Hopkins has engaged in a number of philanthropic and charitable endeavors.
He served as the president of the National Trust's Snowdonia Appeal to raise money to preserve Snowdonia National Park, which is located in Wales. He donated over $1.2 million of his own money to the effort, which was one-third of what was needed.
For more than 20 years, Hopkins has served as a patron of the Port Talbot YMCA Centre in South Wales.
He contributed funds to a fundraiser for Women in Recovery and was a guest of honor at the fundraiser. He volunteers at the Ruskin School of Acting as a teacher.
From 1997 to 2007, Hopkins was the honorary patron of The New Heritage Theatre Company, which is located in Boise, Idaho.
Hopkins also contributed money to help restore a wing at the Royal Welsh College of Music and Drama. It is now named The Anthony Hopkins Wing.
Additionally, he is a member of Greenpeace and has been a patron of the Rehabilitation for Addicted Prisoner's Trust.
As part of this work, he helped open an intensive rehabilitation program at HM Prison in England.
Finally, he is a patron of the Tommy Cooper Society, which supports the community in honor of a Welsh comedian who died in 1984.
>> What Is Russell Crowe's Net Worth?
Advertisement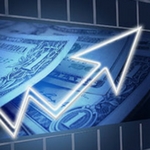 Finally released to the public, trading guru Dave Aquino's guide, "The Options Trading Accelerator Method", reveals how Wall Street's big lie has stopped traders with small accounts from reaching their full potential and how his student favorite trading method could change that!

Click here to keep reading…
Anthony Hopkins Awards
Anthony Hopkins has been nominated for hundreds of awards and has won many.
Among his major accolades, Hopkins was nominated for an Academy Award for Best Actor three times and won once in 1991 for his work in "The Silence of the Lambs." He was also nominated for Best Supporting Actor in 1998 for his work in "Amistad."
Hopkins has been nominated eight times by the British Academy Film Awards. He was nominated for Best Supporting Actor once in 1969 and as Best Lead Actor for three films in 1971.
In 1973, he won the BAFTA for Best Lead Actor for "War and Peace." In 1979, he was again nominated for the Best Lead Actor.
He was awarded the BAFTA for Best Lead Actor in 1992 for "The Silence of the Lambs" and in 1994 for "Remains of the Day." In 1994, he was also nominated as Best Lead Actor for "Shadowlands."
In 2008, Hopkins won the Academy Fellowship award. That same year, he was nominated for seven Golden Globes and was awarded the Cecil B. DeMille Award.
Hopkins has received five nominations for Primetime Emmy Awards. In 1976, he won an Emmy award for Outstanding Lead Actor in a Drama or Comedy Special for his work in "The Lindberg Kidnapping Case."
In 1981, he won an Emmy award for his work in "The Bunker." He has been nominated six times for Screen Actors Guild awards, two times for MTV Movie + TV awards, and once for the People's Choice awards.
Hopkins has also received many nominations and awards for various critics' and associations' awards. He has also been nominated multiple times for film festival awards and has won many from different festivals in the U.S., Catalonia, Moscow, San Sebastian, and Locarno.
Additionally, Hopkins has won six international awards and 20 miscellaneous awards. In 2003, he received a star on the Hollywood Walk of Fame.
>> How Much Does Bill Maher Earn?
Anthony Hopkins Wife & Kids
Hopkins lives in Malibu, California, and has dual citizenship in the U.S. and the U.K.
He previously moved to the U.S. in the late 1970s but moved back to London in the late 1980s. Following his success in the 1990s, he returned to the U.S. He became a naturalized U.S. citizen in 2000.
He has been married to Stella Arroyave since 2003. He was previously married and divorced two times. His first marriage was to Petronella Barker from 1966 to 1972, and his second marriage was to Jennifer Lynton from 1973 to 2002.
Hopkins had a daughter, Abigail, with his first wife; Abigail was born in 1968. He is now estranged from her. When he was asked whether he had any grandchildren, he said that he did not know or care. His daughter is a singer and an actress.
Hopkins is an alcoholic who has been in recovery since 1975. He says that he quit drinking shortly after Christmas that year when he asked for help.
Hopkins was also able to stop smoking by following the Allen Carr method. In 2008, he went through a weight loss regimen and shed 80 pounds. In a 2017 interview, Hopkins revealed that he has been diagnosed with Asperger's syndrome, which is a form of high-functioning autism.
Anthony Hopkins Musician
In addition to his extensive acting work, Hopkins is also an accomplished composer. He said that he has been writing music his entire life and would have attended music school if his grades had been better.
He released a single called "Distant Star" in 1986. It reached number 75 on the U.K. Singles Chart. His composition "The Masque of Time" had its world premiere in 2008 with the Dallas Symphony Orchestra. He released an album of classical music in 2012.
Sir Anthony Hopkins has reached the pinnacle of his career as an actor. He is recognized as being one of the most talented actors in the world and has enjoyed a very long and successful career. By understanding the extent of his success in acting, it is easy to see how his net worth is estimated at nearly $165 million.
>> What Is Jessica Simpson's Net Worth?
Advertisement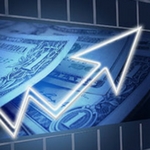 The #1 income play for 2023 is NOT a stock, bond or private company... Rather, it's a little-known alternative investment that could hand you big monthly income from oil and gas.

Find Out What It Is Right Here