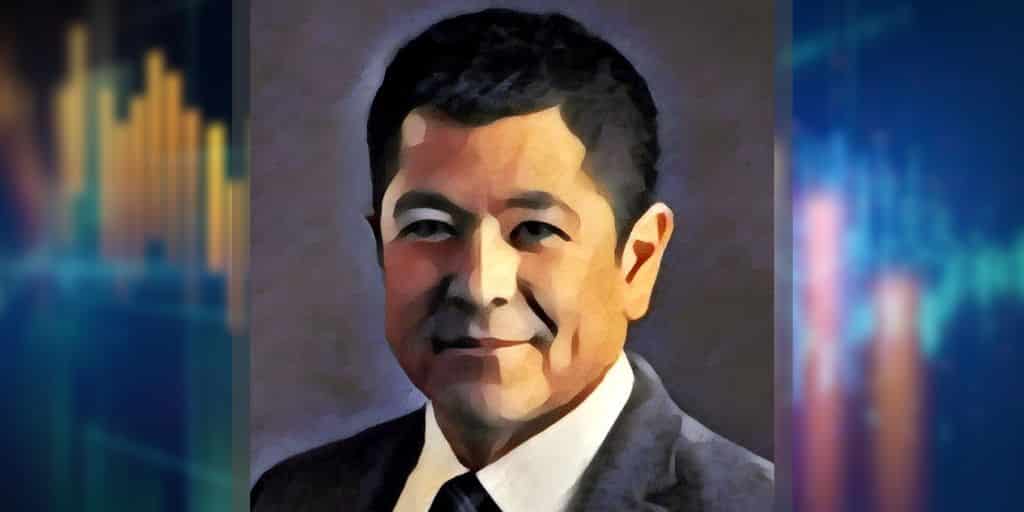 Inset Photo Credit: CNBC
Not many journalists become wealthy. Carl Quintanilla, however, has built a reporting career that earns at least $500,000 per year. His annual income, other jobs, and investments have helped him accumulate an estimated $3 million.
How does a journalist reach a $3,000,000 net worth? By working hard, taking advantage of every opportunity, and committing himself to success as a cable news reporter.
Carl Quintanilla's Early Life and Education
When Quintanilla was young, he wanted to grow up to become a radio DJ. Who wouldn't like to spend the day sharing music with listeners? It sounds like such a fun job. Not quite as fun as being a rock star, but at least it doesn't require constant touring!
At some point, Quintanilla may have learned that the average radio personality only earns $43,490 per year. It's not a terrible salary, but it doesn't lead to a life of fame and luxury.
Despite the low pay, Quintanilla continued to pursue his interest in media. He made an important change though. Instead of spinning records for a radio station, he took a serious interest in journalism.
He had an aptitude for the work that led to early accomplishments. While attending high school in Colorado, he earned an internship at Westword Magazine in Denver. The independent publication showed Quintanilla that dedicated journalists could pursue interesting stories that influenced culture.
With some experience in journalism, Quintanilla knew what path he would follow.
The next few years opened a lot of doors for the budding reporter. During his junior and senior years at the University of Colorado, Quintanilla worked for the Daily Camera in Boulder. He also spent a summer working as an editorial assistant in Washington, D.C. for NPR.
After graduating from college with a degree in political science, Quintanilla set his sights on building an impressive career that would soon take him to televised journalism.
Carl Quintanilla Journey From WSJ to CNBC
Like many young, ambitious reporters, Quintanilla took a staff writer position with The Wall Street Journal.
The Wall Street Journal gave him an opportunity to work as a full-time writer. The organization placed him in Chicago, where he was responsible for researching and writing about developments in manufacturing, economics, and airlines.
He impressed his bosses so much that he received a weekly, front-page column that he devoted to emerging trends in the workplace.
In 1999, Quintanilla made the jump to television news. CNBC hired him as a correspondent.
Over the next few years, he appeared on several CNBC shows, including the popular Business Center.
From 1999 to 2002, Quintanilla also worked as a special correspondent for the show Fox X-Press on Fox News.
By 2002, Carl Quintanilla had become a respected journalist in the business world. CNBC trusted him enough to make him a co-anchor of its early-morning show Wake Up Call.
His position on Wake Up Call forced Quintanilla to get even more comfortable in front of a camera. Now, he had an audience that relied on him to deliver reliable news every morning.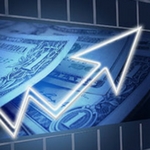 The Federal Reserve has a disturbing plan that is getting ready to roll out as soon as May. This is a lot more than printing trillions of dollars or manipulating interest rates. It's about every checking account, every purchase and every money transfer in America — including yours and mine. 

Click here to discover how to protect your money
Carl Quintanilla Squawk Box
Quintanilla performed spectacularly on Wake Up Call. He did such a good job that CNBC recruited him in 2005 for a revamped version of its hit show Squawk Box.
As a Squawk Box correspondent, Quintanilla would interview some of the most influential people in the world, including business leaders and politicians.
Squawk Box had more than 200,000 daily viewers at the time, so Quintanilla gained incredible exposure within a short time. He also received a significant increase in pay. As a Squawk Box correspondent, he could earn half a million dollars a year.
Carl constantly pursues new opportunities, so it's not surprising that he started to substitute for hosts that couldn't appear on the air.
From 2010 to 2015, he frequently filled in for Brian Williams and Lester Holt on NBC Nightly News. That means that he worked on one of CNBC's earliest shows (Squawk Box) while guest-hosting at one of NBC's latest news programs.
During this time, he was also a substitute co-host at Today, one of the most popular daytime talk shows.
Today has helped make people like Al Roker, Hoda Kotb, and Carson Daly famous. Now, the show's audience could watch one of NBC's rising stars fill in for favorite co-anchors.
---
➤ Free Guide: 5 Ways To Automate Your Retirement
---
Is Carl Quintanilla A Sports Journalist Too?
The hard-working Carl Quintanilla never feels satisfied with his position. He knows that he can always push himself to explore new opportunities.
He found one of those opportunities in 2011 when he left Squawk Box for Squawk on the Street, a show that puts a greater emphasis on Wall Street news.
Quintanilla later pursued his interest in sports by joining HBO's Real Sports with Bryant Gumbel as a correspondent in 2014.
Who knows what projects he will pick up as his career keeps moving forward? He seems to have an unlimited reserve of energy that keeps him focused on the job in front of him.
>> How Much Is Pete Buttigieg Worth?
Carl Quintanilla's Awards for Journalism
In 2005, Hurricane Katrina devastated cities along the Gulf of Mexico. Louisiana and Mississippi bore the brunt of the hurricane's high winds and rising waters. Parts of New Orleans were affected that they may never recover. After killing nearly 2,000 people, Hurricane Katrina became the deadliest hurricane in the United States since the 1920s.
During the week that Hurricane Katrina formed, reached the mainland, and dissipated, Carl Quintanilla put himself at risk by reporting from inside the storm.
Quintanilla's on-the-ground reporting showed the whole country how difficult life had become in the area. He stayed in Louisiana to keep talking to people who had lost their homes, businesses, livelihoods, friends, and families.
Carl's hard work did not go unnoticed. In fact, his reporting earned him an Emmy Award, Peabody Award, and Edward R. Murrow Award.
Few journalists have received such honors. Carl's bravery and sympathy made him a deserving recipient though. It takes unbelievable courage to focus on investigative journalism while surrounded by physical danger.
>> What Is Alexandria Ocasio-Cortez Net Worth?
Advertisement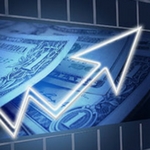 Thanks to forgotten 50-year-old legislation, often ignored by investment advisors, gold bugs, and silver hounds... You can now collect $10,000 or more in free silver.

Millions of Americans know NOTHING about this... Because it exploits a "glitch" in the IRS tax code that helps protect your retirement... While paying ZERO TAXES & PENALTIES to do it. That's why you need to see this NOW.

Click Here to get all of the details in this FREE Kit
Carl Quintanilla Wife, Kids & House
Quintanilla doesn't talk much about his personal life. However, several key pieces of information are known.
In 2005, he married Judy Chung, a field producer who worked at CNBC from 1999 to 2004. She has also worked as a producer on the Countdown with Keith Olbermann Show on MSNBC.
In 2011, Chung left the journalism world to become a project manager with Ralph Lauren. In addition to her work with Lauren, she helps Calvin Klein's company reach its goals.
Carl and Judy had fraternal twins on June 17, 2009.
In 2018, the family purchased a Bridgehampton, NY home worth $3.2 million. The 4,200-square foot house has seven bedrooms and six bathrooms. Colleagues who live in the area include Don Lemon and Matt Lauer.
>> How Much Is Gary Vee Worth?
Carl Quintanilla's Other Interests
Carl Quintanilla is a busy man, but he finds time to pursue interests outside of sports and journalism.
Sources say that he invests in real estate and restaurants in the New York City area. It's possible that he invests much of his wealth in new restaurants and development projects.
The $3 million net worth estimate, therefore, could be lower than Quintanilla's actual value.
When evaluating a person's wealth, it's often difficult to determine how much things like investments and real estate are worth. If he were to liquidate his properties, he might add millions to his net worth.
The Future Success of Carl Quintanilla
A journalist who has amassed an estimated $3 million in net worth has the work ethic and intelligence to keep finding new challenges.
Carl Quintanilla continues to work for Squawk on the Street, but he has plenty of opportunities before him. With his experience reporting on sports, business, and finance, he could do just about anything.
No matter what the future brings, Quintanilla will take his audience with him. He has nearly 200,000 followers on Twitter. With so many people paying attention to him, he can make practically any project successful.
There aren't many people who can work as hard as Carl Quintanilla. Over the last several decades, he has risen from a high school newspaper intern to a famous journalist on cable TV.
A little luck certainly plays into his success. You don't find that kind of luck, though, unless you're willing to take advantage of every opportunity.
Clearly, Carl Quintanilla has the focus and intelligence that it takes to succeed in an extremely competitive industry. If he can become a famous journalist, then there's no telling what the future holds for the father of two.
Advertisement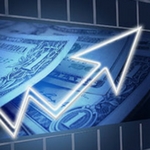 Biden's not holding back... He's warned you that he plans to raise: Income taxes, death taxes, capital gains taxes & corporate taxes. Some or all of which WILL affect you or your family in one way or another... But it's not too late... yet.

Thousands of Americans are getting their FREE IRS LOOPHOLE KIT to discover the secret to protecting your retirement savings from Biden, and inflation...

CLICK HERE to request a FREE Copy of the Guide To IRS Loopholes For Your IRA/401(k)