Television viewers first realized they were falling in love with Hayden Panettiere in 2006 when the blonde beauty starred in "Heroes" as Claire Bennett, a cheerleader with superpowers.
Hayden's character was such an essential part of the smash-hit TV series, in fact, that she inspired the show's marketing slogan: "Save the Cheerleader, Save the World."
Unbeknownst to Claire Bennett's many fans, however, television audiences had been watching Hayden for years in commercials, soap operas and Disney made-for-TV movies.
Following her breakout part in "Heroes," Hayden returned to TV in 2012 with a lead role on "Nashville." Hayden earned $75,000 an episode playing Juliette Barnes, a Carrie Underwood soundalike.
"Nashville" ran until 2018. During "Nashville" breaks, Hayden kept busy with film roles, modeling engagements and video game gigs. Is it any wonder that all this work allowed Hayden Panettiere's net worth to grow to an estimated $16 million?
Hayden Panettiere's Rise to Fame
Hayden Panettiere was born on August 21, 1989, in a suburb just outside New York City.
Hayden's mother, who'd once been a regular on the long-running ABC soap opera "Loving," had a lot of show-business connections, and when Hayden was 11 months old, the tot began appearing in commercials.
At the age of 5, Hayden snagged her first TV role: She was cast as Cord Roberts' daughter Sarah on the ABC soap "One Life to Live."
Following that role, she was cast as Lizzie Spaulding on the CBS soap "Guiding Light." The show explored Lizzie Spaulding's ongoing battle with leukemia, and Hayden's performance was singled out with a Special Recognition Award from the Leukemia & Lymphoma Society.
Hayden went on to guest-star in a number of popular television series and made-for-TV movies produced by Disney and the Lifetime network. She also featured in small roles in movies, which helped familiarize her with the demands of the acting craft.
It was her co-starring role on "Heroes," though, that helped catapult Hayden to fame and fortune. Today, Hayden Panettiere is worth an estimated $16 million. That's not bad for someone who's as young as Hayden is!
>> How Much Is Russell Crowe Worth?
How Hayden Panettiere Got Famous
Hayden was cast in her first movie part when she was 10 years old. She played a little girl starring in a production of "The Little Mermaid" in the rom-com "The Object of My Affection."
She followed that up with a bit part in the romantic drama "Message in a Bottle."
She also voiced animated characters in Pixar's "A Bug's Life" and Disney's "Dinosaur." For her singing in "A Bug's Life," Hayden was nominated for a Grammy Award.
Hayden's first memorable screen role came in 2000 when she played Sheryl, Coach Bill Yoast's daughter, in the hit movie "Remember the Titans."
"Remember the Titans" helped Hayden attain a reputation as a solid team player on movie sets.
Between 2000 and 2006, she appeared on screen in a number of small parts, including Natalie Scheffer in "Joe Somebody" (2001), a youthful Jeanne de Saint-Rémy de Valois in "The Affair of the Necklace" (2001), Channing Walsh in "Racing Stripes" and Gen Harwood in "Ice Princess."
In 2004, she played Kate Hudson's ward in the comedic drama "Raising Helen," which premiered at the Tribeca Film Festival.
>> Jeff Goldblum's Salary Will Surprise You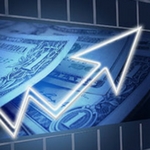 We could be facing one of the harshest economic challenges ever experienced thanks to an incompetent government and severe global unrest. If you aren't proactive, you could see yourself and your family become another financial casualty. But, the Inflation Survival Plan has you covered. Learn insider tips and tricks, IRS loopholes and more that will help your finances soar.

Take 15 Seconds to get the FREE Inflation Survival Plan and ensure your family's financial security.
Hayden Panettiere Breakout Roles
The public couldn't get enough of Hayden Panettiere as Claire Bennett after "Heroes" debuted in 2006. This visibility increased Hayden's movie bankability immensely, and during "Heroes" filming hiatuses, Hayden was offered more substantial film roles.
In 2006, she appeared in three movies: "Bring It On: All or Nothing," "The Architect" and "Mr. Gibb." The following year, Hayden lit up the screen in "Shanghai Kiss" and "Diary of a New Girl."
In 2009, Hayden was cast in her first starring role as the titular character in the comedy film "I Love You, Beth Cooper." Though the film was not a huge box-office earner and was panned by many reviewers, Hayden's performance was singled out for praise by Roger Ebert and other prestigious reviewers.
>> What Is Anna Kendrick's Net Worth?
---
➤ Free Guide: 5 Ways To Automate Your Retirement
---
Hayden Panettiere Scream Movie
Three years later, a significant cinematic opportunity came Hayden's way when legendary director Wes Craven decided to revive his hugely successful franchise "Scream."
Hayden was cast in "Scream 4" as Kirby Reed, the best friend of characters Jill Roberts (played by Emma Watson) and Olivia Morris (played by Marielle Jaffe).
Charlie Watson (played by Rory Culkin) has an enormous crush on Hayden's character but was revealed to be one of the psychopathic killers toward the end of the movie.
Hayden's character was stabbed twice, though audiences were not allowed to know whether she lived or died. Does that mean that Hayden has a shot at starring in "Scream 5?" Stay tuned.
"Scream 4" went on to earn just under $100 million at the box office, in no small part thanks to Hayden Panettiere's performance.
Starting in 2012, Hayden's involvement with "Nashville" kept her too busy to take on many film roles, though she did find time to star in a courtroom drama. In "Custody," Hayden played a young lawyer fighting to help a young Latina mother keep her children.
Will Hayden appear in more films now that "Nashville" has wrapped? Audiences across the U.S. hope so.
>> How Much Does Charlie Sheen Make?
Hayden Panettiere TV Star
Before she was cast as Claire Bennett in "Heroes," Hayden honed her skills with guest appearances in a number of popular television shows, including "Touched By an Angel," "Law & Order: Special Victims Unit," "Ally McBeal" and "Malcolm in the Middle."
Her role as cheerleader Claire Bennett on "Heroes" lasted for four seasons between 2006 and 2010. Claire Bennett appeared in more episodes of "Heroes" than any other character on the show.
Claire was such a crowd favorite that an American electronicore band actually named one of its hit songs "Cheerleader."
"Heroes" was wildly popular with critics as well; it won Primetime Emmys, Golden Globes, British Academy Television Awards and People's Choice Awards.
"Heroes" was instrumental in helping Hayden build her fortune, too. In 2007, a year after she first appeared on "Heroes," Hayden switched her representation to the high-powered William Morris Agency. That same year, "Forbes" estimated that Hayden had earned a whopping $2 million.
>> What Is Quincy Jones Worth?
Advertisement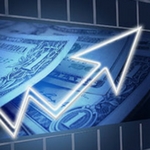 The Federal Reserve has a disturbing plan that is getting ready to roll out as soon as May. This is a lot more than printing trillions of dollars or manipulating interest rates. It's about every checking account, every purchase and every money transfer in America — including yours and mine. 

Click here to discover how to protect your money
Lightning Strikes Twice For Hayden
"Heroes" was the type of pop culture phenomenon that only happens once in a lifetime for most actors. For Hayden Panettiere, though, lightning struck twice.
The musical drama series "Nashville" was just as popular as "Heroes," though it appealed to an older audience.
As Juliette Barnes, Hayden pulled out all stops in her battle with Rayna James (played by Connie Britton) for the title "Queen of Country."
Hayden was awarded a host of honors, including a Golden Globe nomination for Best Supporting Actress and a People's Choice Award nomination for Favorite Dramatic TV Actress.
While "Nashville" was airing, Hayden also found time to star as the title character in the Lifetime original movie "Amanda Knox: Murder on Trial in Italy."
>> Scott Baio's Net Worth Is Shocking
Hayden Panettiere Video Games
Hayden's reach has extended beyond film and TV roles. The character Sam Giddings in the interactive survival horror game "Until Dawn" was modeled after Hayden.
The actress also voiced the character. "Until Dawn" was released for the PlayStation 4 in August 2015.
Hayden also voiced several games in the "Kingdom Hearts" franchise. This includes the original "Kingdom Hearts," "Kingdom Hearts II", "Kingdom Hearts Birth by Sleep" and "Kingdom Hearts 3D: Dream Drop Distance."
Hayden Panettiere Musician
One of the questions that's most often asked about Hayden Panettiere's role as Juliette Barnes on "Nashville" is whether the star does her own singing.
Yes, she does!
Hayden sings all Juliette's songs on the show, and several of these songs appeared on "The Music of 'Nashville' Original Soundtrack."
Hayden's rendition of the tune "Telescope" became a Top 40 hit on the Billboard Country Songs chart.
>> Chaka Khan Made A Fortune From Music
Hayden Panettiere Model
In 2007, one year into her "Heroes" stint, the American skin care and cosmetics giant Neutrogena chose Hayden Panettiere as the face of its company.
Hayden starred in a worldwide ad campaign. Stars typically earn enormous amounts of money for representing brands in this fashion, and it's likely that a big chunk of Hayden's net worth, reported to be just under $16 million, comes from her gig as a Neutrogena cover girl.
How Hayden Gives Back
In 2007, Hayden joined efforts with a group called The Whaleman Foundation to try and disrupt a dolphin hunt that takes place in Japan every year.
In November of that year, People for the Ethical Treatment of Animals (PETA) honored Hayden with a Compassion in Action Award for her efforts.
Hayden's confrontation with the Japanese fishermen hunting the dolphins can be seen in the documentary "The Cove."
Hayden has also come out against commercial whaling. She's delivered letters protesting whaling to both the Norwegian ambassador to the U.S. and the Japanese ambassador to the U.S.
She has also participated in eBay auctions that benefit The Whaleman Foundation's various campaigns to help save whales.
She credits her TV roles for giving her activism visibility. In an interview with Teen Vogue, Hayden observed that her career, "put me in a place to speak for things that I'm passionate about."
>> Dr Phil's Net Worth Is Astonishing
Hayden Panettiere's Personal Life
Acting talent must run in the Panettiere family. Hayden's younger brother Jansen is also an actor who's appeared in the films "The Martial Arts Kid" and "The Perfect Game."
In 2007, while Hayden was starring in "Heroes," she began dating her co-star Milo Ventimiglia. The two remained an item for a little more than a year.
In 2009, Hayden met hunky heavyweight boxing champion Wladimir Klitschko at a book signing.
The couple quickly fell in love, although their subsequent romance was very volatile.
Hayden blamed the volatility on the long-distance nature of their relationship.
The two became engaged in October 2013, and in December 2014, Hayden gave birth to a beautiful baby girl, which the couple named Kaya Evdokia.
In August 2018, however, the couple broke up for good, although they remain friendly because they are both devoted to their daughter.
Hayden has since revealed that she suffered from severe postpartum depression following the birth of her daughter. Hayden identifies postpartum depression as a serious issue that needs to be talked about more openly.
Advertisement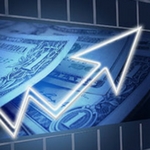 This has been one of the WORST years for stocks. But despite the awful trading conditions of the last eight months, I've delivered profit opportunities to my students like 22% on PBT after a week in the trade…And 31% on PEGA in only 8 days. I've JUST sent out a brand-new alert on a stock that's showing all the right signs of an impending breakout…

Click to Get the Trade and a Full Year of Stealth Trades for just $5 Today