Ben Affleck Net Worth: Ben Affleck needs no introduction. He is an Academy Award-winning writer and producer as well as a prolific actor.
While his career began with small and often uncredited roles, it blossomed to include headlining acts that range from critical darlings to major Hollywood blockbusters.
His career has involved some notable creative missteps as well, but these have been mere ripples for him financially.
Although Affleck was born in Berkeley, California, his family moved him to Massachusetts at age 3.
He was raised in Cambridge by a Harvard-educated mother and school teacher who wanted him to pursue teaching rather than acting.
Beyond high school, Affleck's formal education was slight as he had dropped out of the University of Vermont after just one semester and Occidental College after just one year.
Further education was certainly not a barrier to his success. After all, Ben Affleck's net worth is estimated at $125 million! Can it really be that much?
Ben Affleck Movies
Nothing has contributed more to Ben Affleck's net worth than his movies.
While he had enjoyed noteworthy roles in two Kevin Smith films in the late 1990s, "Mallrats" and "Chasing Amy," it was "Good Will Hunting" that put him on the financial map.
He received $300,000 for co-writing the script with Matt Damon and was paid for his credits on the completed film as well as for playing the role of Chuckie.
After the critical failure of "Daredevil" in 2003, a leading role as the iconic Batman superhero seemed unlikely, but that is precisely what would happen when he donned the cowl for "Batman v Superman: Dawn of Justice" in 2016.
This role was more than just an acting opportunity because it would lead to an executive producer role on the "Justice League" follow-up and a full producer role on "The Batman."
Although it's up in the air whether Affleck will return as Bruce Wayne for the film and how much of his early script has survived, his producing role seems secure.
His involvement in four films thus far has increased his net worth by an estimated 30 percent, and even if he remains exclusively in a producing role for the announced stand-alone Batman film, this could increase his worth again by 5 to 10 percent.
Ben Affleck
Movie Producer & Mogul
"Argo" was not Affleck's first role as producer.
He had been involved with "Push, Nevada," a TV series, "Feast," a relatively successful horror flick, and "Project Greenlight," a reality TV series about making movies.
"Argo," though, was certainly a big step forward in his career not just creatively and financially but also in how he would be perceived by the industry at large. His choice to make this film opened a lot of doors.
Ben is not only the primary producer but the director of the film, and he takes on the leading role of CIA agent Tony Mendez as well.
Affleck received critical acclaim for his direction, and the film was nominated for seven Academy Awards and five Golden Globes.
It took home three Academy Awards, one each for Best Picture, Best Adapted Screenplay, and Best Film Editing categories.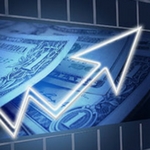 And Reuters magazine calls this type of trading "the new baby boomer hobby." An anonymous trader -- living at the base of the Smoky Mountains -- just released a free report revealing a step-by-step system to generating an extra $5,000 per month in income thanks to this trading strategy. The report is free until Sunday.

Click here for the FREE REPORT...
Ben Affleck Action Hero
"The Accountant" is a 2016 film, which is the same year Affleck first appeared on the big screen as the Caped Crusader.
This crime thriller is about a high-functioning autistic, played by Affleck, who makes his living as a creative accountant for global criminal enterprises dealing with inside embezzlement. Then, he becomes targeted by the very people he once served.
While "The Accountant" was not a critical triumph, it was a success overall, and it proved that Affleck's star power could carry a film. It performed well beyond Warner Bros.' expectations and grossed $155 million worldwide.
It's made even more since its release, and, to the delight of Affleck's bank account, the film has motivated Warner Brothers to turn the franchise into its very own Bourne-like series. A sequel has already been announced.
---
➤ Free Guide: 5 Ways To Automate Your Retirement
---
Ben Affleck Movie Director
"The Town" is not the first major film that Affleck directed.
That distinction goes to "Gone Baby Gone," which was a critical success but had slim profits.
"The Town," which was released in 2010, is co-written by Affleck and is based on the novel "Prince of Thieves" by Chuck Hogan.
Affleck also directs and stars in this film that managed to earn critical favor and also gross more than $150 million worldwide.
The movie tells the story of four lifelong friends from Boston who rob a bank.
Affleck's character, Doug, falls in love with the bank employee, Claire, that the gang took hostage. Claire is from their same neighborhood, and Doug and Claire's budding romance causes conflicts for Doug within the criminal world in which he operates.
Ben Affleck Actor & Director
"Gone Girl" is a 2014 film based on a screenplay that Gillian Flynn adapted from her own novel.
The movie was directed by David Fincher and stars Ben Affleck.
Affleck plays Nick Dunne, a husband who reports his wife missing on their fifth anniversary and then becomes the primary suspect in the case.
The film earned an average rating of 8/10 from Rotten Tomatoes. It also achieved great success through audience word of mouth.
It grossed more than $369 million, which made it Fincher's highest-grossing movie of all time.
The movie was a great success for Affleck as well because he was in a "first-dollar gross" position and therefore profited greatly from that unpredictable success.
Advertisement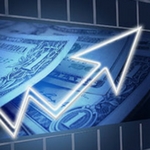 Biden's not holding back... He's warned you that he plans to raise: Income taxes, death taxes, capital gains taxes & corporate taxes. Some or all of which WILL affect you or your family in one way or another... But it's not too late... yet.

Thousands of Americans are getting their FREE IRS LOOPHOLE KIT to discover the secret to protecting your retirement savings from Biden, and inflation...

CLICK HERE to request a FREE Copy of the Guide To IRS Loopholes For Your IRA/401(k)
Ben Affleck Rise To Fame
In the 1990s, Affleck appeared in both "Mallrats" and "Chasing Amy" by Kevin Smith. Smith was also attached to "Good Will Hunting" as a co-executive producer.
A couple of years later, Kevin Smith made "Dogma," a highly irreverent but also highly funny look at Catholic dogma.
The story centers on two fallen angels, played by Ben Affleck and Matt Damon, who have been cast from heaven by God and who intend to use a loophole in Catholic dogma to return home.
While "Dogma" was neither a financial success in Hollywood terms nor a windfall for Affleck, it was a highly ambitious film that showcased Affleck's range, and it ranks among the best performances of his career.
Ben Affleck Box Office Hit
Between "Good Will Hunting" and "Dogma" came "Armageddon," a Hollywood blockbuster produced by Jerry Bruckheimer and directed by Michael Bay.
Bruce Willis was the poster boy for this sci-fi disaster flick that had deep-sea oil drillers in space to divert an earthbound asteroid. This film was a juggernaut with more than $550 million in box office collections.
Despite being on Roger Ebert's list of most hated films and receiving similar responses from other notable critics, it remains the most profitable project to date to which Ben Affleck's name is attached.
If Affleck wasn't a household name with "Good Will Hunting," he became one after "Armageddon." The relationship triangle between Affleck, Liv Tyler, and Willis was a notable pop culture phenomenon for some time.
Ben Affleck Net Worth
Breakthrough Moment
"Good Will Hunting" is arguably the most important film in Ben Affleck's career. He co-wrote it with Matt Damon, a childhood friend, and sold it for $600,000, which they split.
In one interview, Affleck reminisces about the apartment he and Damon rented after receiving the check.
They also purchased Jeeps and thought they were set for at least 20 years.
Affleck has stated that he was broke by the end of that year.
He wouldn't stay broke long, though. "Armageddon" was on the horizon, and although that initial money from "Good Will Hunting" may have been fleeting, the movie really did bring him the success he had imagined.
It made him an Academy Award-winning screenwriter, and although the involvement of Damon, Robin Williams, and others often overshadows his involvement, the film paved a path toward his great financial success.
Ben Affleck's TV Producing
Affleck's first major experience with television producing came with "Project Greenlight."
This series ran from 2001 to 2005 and had a revived run in 2015; it was part-realty series and part-documentary. It aired on HBO and then Bravo and followed first-time filmmakers making a feature film. The movie "Feast" is a result of the third season.
His second major experience came with "Push, Nevada," which Affleck created alongside Sean Bailey, who had also been involved with "Project Greenlight."
This short-lived mystery had an intriguing premise that involved the audience by offering them a chance to study clues, solve the mysteries, and even win money.
Affleck has had several other notable TV producing roles, including:
"The Runner"
"Incorporated"
"City on a Hill"
"Thirst"
Ben Affleck Politics
Affleck has referred to his political views as "moderately liberal."
He has taken strong stances in favor of unions, pro-choice views, gay marriage, and better living wages for blue-collar workers.
He has also been critical of tax cuts for the rich, and the Bush tax cuts in particular, many times.
Affleck first registered as a Democrat in 1992 and has campaigned for and raised funds on behalf of a number of Democratic nominees, including Al Gore, John Kerry, Barack Obama, and Hillary Clinton.
He once expressed a desire to run for office, but he has more recently denied those ambitions.
Ben Affleck Wife and Kids
Ben Affleck has been married just once. He married Jennifer Garner in 2005, and that marriage ended when they divorced in 2018.
During the 13-year marriage, Affleck and Garner had three children together.
Their daughter Violet Anne was born in December 2005. Their daughter Seraphina Rose Elizabeth was born in 2009, and their son Samuel Garner was born in 2008.
In their divorce, both parents sought joint legal and physical custody of all three children.
Affleck is such an intriguing Hollywood figure. Despite all of his success, it seems there will always be critics and punchlines about the critical and box-office flop "Gigli."
Who needs to worry about detractors, though, when your acting-writing-producing career has given you a net worth of $125 million and has positioned you to make a lot more?
Can You Grow Your Net Worth
Like Ben Affleck?
It's a stretch to imagine that the ordinary Joe or Jane can build a "Ben Affleck net worth" fortune but that doesn't mean you can't build wealth intelligently for rainy days or simply for your golden years.
Gone are the days when you needed to pony up fees every year to pay a financial advisor. Now you can park your money at robo-advisors like SoFi Wealth, pay zero fees and enjoy professional money management. Hard to beat!
Of course if hand-holding is more your style, Personal Capital is another top robo-advisor that connects clients to dedicated financial advisors and has all the perks of a digital money manager,
If you haven't built a stash of cash yet to invest, it's easier than ever to earn extra income. From delivering for Uber EATS to renting out extra space on Airbnb, the gig economy makes it easy to earn extra cash without having to star in any blockbusters like Ben Affleck!
Follow news on the Ben Affleck Twitter account and updates on his Ben Affleck Instagram account.
Advertisement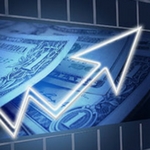 Official tax return reveals how one trader nabbed annual gains of 228%, 309% and 339%. His tax return was released online, exposing this simple trading technique used to pocket nearly half a million in profits.

Click here to see the official tax return before it is deleted...