Inset Photo Credit: Angela George
Born as Yvette Marie Stevens, Chaka Khan has enjoyed a successful music career as a singer for almost 50 years.
She started as the lead singer for the band Rufus in the 1970s and earned the title as the queen of funk. Khan had a hit with "I Feel For You" in 1984, which was the first rhythm and blues crossover hit that featured a rap artist.
Khan has been highly regarded for her image and her vocals. She has sold more than 70 million records worldwide and has had a total of seven gold singles, seven gold records, and three platinum records from her time with Rufus and as a solo artist.
While Chaka Khan has had a terrific career, how is her net worth estimated to be nearly $30 million?
Chaka Khan Rise to Fame
Khan was discovered by two artists from the funk band Rufus when she was performing in Chicago with local groups in the early 1970s.
The band signed her on as its lead singer in place of former lead singer Paulette McWilliams. The band released its debut album in 1973 but it did not garner much attention.
Stevie Wonder subsequently collaborated with Rufus on a song called "Tell Me Something Good" that he wrote for Chaka Khan. That song propelled Rufus and Khan into the spotlight.
In 1974, it reached number three on the Billboard Hot 100. The band subsequently won its first Grammy with that song.
With Chaka Khan continuing as its lead singer, Rufus released six platinum albums between 1974 and 1979. In 1978, Khan signed a contract for solo work with Warner Bros. after the relationships between Khan and the other band members became tense.
Khan's debut album with Warner Bros. was released in 1978. The album contained the song "I'm Every Woman." The song was incredibly popular and helped the album sell several million copies. 
Her second solo album called "Naughty" was released in 1980, and Khan appeared as a soloist in a church choir in the movie "The Blues Brothers" the same year.
Khan released the solo album "What Cha' Gonna Do for Me" in 1981, which went gold.  In 1982, she released "Echos of an Era" and the self-titled "Chaka Khan."
Khan worked with Rufus on the album "Stompin' at the Savoy – Live" in 1984. A single on the album called "Ain't Nobody" reached number one on the Billboard Hot R&B Chart and number 22 on the Billboard Hot 100. Rufus formally split up after that album.
>> What Is Quincy Jones Net Worth?
Chaka Khan Solo Career
From 1984 to 1996, Khan was highly successful in her solo career.
She released her sixth solo album in 1984 called "I Feel for You." The title song from that album was a huge hit.
She released a few more albums in the late 1980s before collaborating with Ray Charles and Quincy Jones on a cover of "I'll Be Good to You." Khan and Charles both won a Grammy Award for that song. 
Khan signed a contract with NPG Records, which was owned by Prince. She toured with Prince as a co-headliner. She left NPG Records in 2000.
In 2004, Khan released a jazz cover album called "ClassiKhan."
She signed with Burgundy Records and released an album called "Funk This," which featured the hit songs "Angel" and "Disrespectful," the latter of which was a duet with Mary J. Blige.
Berklee College of Music awarded Khan an honorary Doctor of Music in December 2004.
Khan appeared on "Dancing With the Stars" in 2015 and was part of the pair that was eliminated first.
In 2019, she released "Hello Happiness," her most recent solo album.
>> How Did Music Mogul David Foster Get So Rich?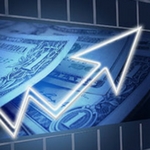 Thanks to forgotten 50-year-old legislation, often ignored by investment advisors, gold bugs, and silver hounds... You can now collect $10,000 or more in free silver.

Millions of Americans know NOTHING about this... Because it exploits a "glitch" in the IRS tax code that helps protect your retirement... While paying ZERO TAXES & PENALTIES to do it. That's why you need to see this NOW.

Click Here to get all of the details in this FREE Kit
Chaka Khan's Albums
Over her long career, Chaka Khan has released 13 solo albums and nine albums with Rufus. Her solo albums include:
| | |
| --- | --- |
| Year | Album |
| 1978 | Chaka |
| 1979 | Naughty |
| 1981 | What Cha' Gonna Do For Me |
| 1982 | Chaka Khan |
| 1982 | Echoes of an Era |
| 1984 | I Feel For You |
| 1986 | Destiny |
| 1986 | ck |
| 1992 | The Woman I Am |
| 1998 | Come 2 My House |
| 2004 | ClassiKhan |
| 2007 | Funk This |
| 2019 | Hello Happiness |
---
➤ Free Guide: 5 Ways To Automate Your Retirement
---
Chaka Khan Awards
Chaka Khan has won numerous awards. She has received 10 Grammys and has been nominated for 12 more both with Rufus and on her own during her solo career.
In 1975, she and Rufus won a Grammy Award for best vocal performance by a duo or group for the single "Tell Me Something Good." 
In 1978, the album "Ask Rufus" was nominated for a Grammy Award in the same category. The single "I'm Every Woman" earned Khan a Grammy nomination and so did her album "What Cha' Gonna Do for Me" in 1982.
In 1983, Chaka Khan's albums "Echoes of an Era" and the self-titled "Chaka Khan" were both nominated for Grammy awards. She won for "Chaka Khan" in the category of best female R&B vocal performance.
In 1984, Chaka Khan was nominated for a Grammy with Rufus for the single "Ain't Nobody" and won the award. She was also nominated for a Grammy for "Be Bop Medley," which she performed with Arif Mardin.
She won the Grammy for that single as well. In 1985, she won a Grammy Award for the single "I Feel for You," and her albums "I Feel for You" and "Destiny" both were nominated for Grammy awards.
In 1991, Khan and Ray Charles earned a Grammy Award for "I'll Be Good to You," and Khan won a Grammy Award for "The Woman I Am" in 1993.
She was nominated for five Grammy Awards from 1996 to 1998, and she won a Grammy Award in 2003 for "What's Going On" with the Funk Brothers.
In 2007, Khan was nominated for a Grammy Award for "Everyday Family Reunion" and won a Grammy Award for her duet with Mary J. Blige in "Disrespectful" in 2008. She also won a Grammy Award in 2008 for her album "Funk This."
Khan also won the Lena Horne Award for her career achievements in 1998 and the Legends Award for her career achievements in 2009 from the Soul Train Awards.
In 2011, she was awarded the United Negro College Fund's Award of Excellence.
She has received four nominations for the American Music Awards and was inducted into The SoulMusic Hall of Fame in 2011. She also won two UK Music Video Awards for "Like Sugar" in 2018.
Chaka Khan received her star on the Hollywood Walk of Fame on May 19, 2011.
Together with Rufus, Khan received a joint nomination to the Rock & Roll Hall of Fame on September 27, 2011.
A section of Blackstone Avenue, which runs in front of her former high school, Kenwood High School in Chicago, was ceremonially renamed Chaka Khan Way in 2013. The city of Chicago also held "Chaka Khan Day" in her honor.
>> Saturday Night Live Made Lorne Michaels A Fortune
Chaka Khan's Personal Life
Yvette Marie Stevens was born on March 23, 1953, in Chicago, Illinois. She is the oldest of five siblings. One of her three sisters and her brother have also enjoyed successful music careers.
Khan says that her grandmother inspired her love of music. Her grandmother introduced her to jazz as a child, and she became interested in rhythm and blues as a teenager.
Khan grew up in the Hyde Park neighborhood of Chicago and attended Calumet High School and Kenwood High School in the late 1960s.
As a teenager, she joined the Black Panthers before dropping out of high school and leaving the organization in 1969. She has stated that she was not given her stage name while she was in the Black Panthers; she was instead given the name when she was 13 years old by a Yoruba Baba.
After dropping out of high school, Khan performed around Chicago with a band named Lyfe. The band also included her then-boyfriend, Hassan Khan, whom she married in 1970.
Khan replaced Baby Huey of Baby Huey & the Babysitters in 1970 after Huey died. The band split up in 1971, and Khan was subsequently spotted by Rufus when she was performing with a local band in 1972.
She replaced singer Paulette McWilliams, and Rufus signed a deal with ABC Records in 1973.
Advertisement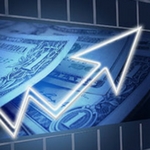 Here's something investment expert Nilus Mattive has never discussed publicly before...

He believes right now is the best time to consider putting some money into the cryptocurrency markets. Let him show you the seven big cryptos that could go to zero, as well as some of his favorite plays and strategies for 2023.

Watch this free video and see for yourself.
Chaka Khan Husband & Kids
Khan has been married and divorced twice. Her first marriage to Hassan Khan ended shortly after the couple married.
She later married Richard Holland in 1976. Her marriage to Holland caused Khan problems with Rufus because he wanted her to dress less sexy.
She refused, and he filed for divorce in 1980. In the mid-1980s, Khan dated a teacher in Chicago. After that relationship ended, Khan moved to London before settling in Germany in a small village and then in Mannheim.
Chaka Khan has two children, her daughter, Indira Mellini, and her son, Damien Holland. Holland was accused of murder in 2006 for the shooting death of a 17-year-old boy. He was acquitted in his criminal case but was found liable in a civil lawsuit.
In 2001, Khan married Doug Rasheed in a private ceremony. Doug is a musician and producer, who worked with famed rapped Tupac Shakur, as well as legendary acts like Barry White.
Chaka Khan performed at the national Democratic and Republican presidential conventions in 2000 but has said that she is more of a Democrat.
After struggling with alcohol and drugs during the 1980s, Khan quit using drugs in the early 1990s. Her struggles with alcohol continued until 2005 when she became sober.
Khan won custody of her granddaughter by her son in December 2011 after proving to the court that the child's mother was addicted to drugs.
Chaka Khan has enjoyed a highly successful and lengthy career. With her multiple platinum and gold albums and singles, it is understandable that her estimated net worth is close to $30 million.
>> Who Knew Jessica Simpson Was So Wealthy?
>> What Is Camila Cabello Worth?
Advertisement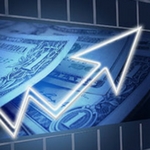 The early bird gets the worm and the options trader who waits until 9:30EST can win big! Hi, I'm Dave Aquino and if you're new to options trading, my e-book "How To Master the Retirement Trade" will show you exactly how to take advantage of this early morning, profitable, but often overlooked window of trading time.

Download your copy today and let's get started!