Inset Photo Credit: Fred Prouser
As Chachi Arcola on the hit sitcom "Happy Days," Scott Baio won the hearts of teenage girls across America. He inspired more grown-up ladies' sighs as Dr. Jack Stewart in the medical mystery series "Diagnosis: Murder."
Scott was born on September 22, 1960, in Brooklyn, New York, and he's certainly lived the American dream. His parents were born in Castellammare del Golfo, a Sicilian coastal town that's known for its stunning beaches and proximity to the Zingaro Nature Preserve.
Scott inherited his dedication to hard work and his patriotism from his parents. Scott's story is truly an "only in America" tale.
His father, Mario Baio, acted as Scott's manager throughout his career. In fact, Scott credits his dad with scaring him away from drugs and alcohol, which have been the downfall of so many child actors.
It's likely that Mario Baio also advised Scott about financial matters and the importance of saving money rather than blowing it all on a celebrity lifestyle. Is this how Scott Baio's net worth has grown to an estimated $6 million?
Scott Baio's Big Break:
Bugsy Malone
Scott was a successful model and actor in commercials when his father decided it was time for the handsome young man to branch out into theatrical productions.
At Mario's behest, Scott auditioned for the musical movie "Bugsy Malone," which writer and director Alan Parker planned to shoot using an all-child cast. Scott auditioned against 2,000 other hopefuls.
As Scott recalls, he'd reached a point where he'd grown frustrated with acting at the time of this fateful audition. Acting jobs took too much time away from playing with his friends after school, and Scott resented the long drives between Brooklyn where he lived and Manhattan where all the acting jobs were.
The day Scott auditioned for Alan Parker, he mumbled through his script reading. Alan Parker was from the U.K. and spoke English with an accent that Scott didn't recognize. To Scott, Parker was just a weird guy with long hair. When Scott finished reading, he threw the script at Parker and sailed out the door.
Fortunately for Scott, this insolence and repressed rage were exactly what Parker was looking for in the title role of Bugsy Malone. Scott Baio had scored his first starring film role and was well on his way to acquiring his $6 million fortune.
Scott Baio's Breakout Performance
Scott lost any ambivalence he may have had about a show business career once filming got underway.
Acting in "Bugsy Malone" was like a fantasy come true: He got to dress up like a gangster, shoot guns that fired ping-pong balls, and wisecrack like an adult.
"You couldn't ask for a better first big gig," Scott recalled years later.
"Bugsy Malone" was a commercial success, particularly in the U.K. It won three awards at the 30th British Academy Film Awards: Best Screenplay, Best Supporting Actress, and Most Promising Newcomer to Leading Film Roles (awarded to Jodie Foster for her turn as Tallulah).
To this day, "Bugsy Malone" remains the film most often screened as a student diversion in secondary schools across the U.K.
In terms of Scott Baio's career, though, "Bugsy Malone" was most significant because it brought Scott to the attention of television producer/director Garry Marshall.
Marshall subsequently cast Scott in the role with which he is probably most identified: Chachi Arcola in "Happy Days."
>> What Is Russell Crowe's Net Worth?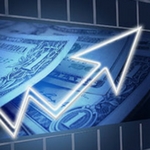 As you've no doubt seen on the news, our economy is facing uncertain times ahead. Inflation continues to skyrocket, the Fed has been failing us left and right, and the government is in shambles. As it stands, your money is not safe. But there is hope, the Inflation Survival Plan will tell you everything on how to not only survive, but actually thrive through this harsh economic change.

So don't wait until it's too late, act now and secure your future TODAY!
Scott Baio Happy Days Era
"Happy Days" debuted in 1974. By 1976, it had become the No. 1 show in the U.S.
Its final prime-time appearance was in 1984, but it remains a mainstay of the American TV circuit in syndicated reruns.
Scott was cast as The Fonz's cousin Chachi Arcola in 1976 when he was just 16 years old. His first appearance was in the show's fifth season in 1977.
His love interest was Joanie Cunningham, the sister of the lead character Richie Cunningham.
Scott's character became so popular with fans that Scott began receiving upward of 5,000 pieces of fan mail a week, and the character's catchphrase, "Wah, wah, wah," found its way into every teenage girl's vocabulary.
Chachi was so popular, in fact, that the "Happy Days" creative team decided to give the character his own TV show. "Joanie Loves Chachi" debuted on March 23, 1982, and ran until May 24, 1983. The character Chachi definitely put Scott Baio on the path to building a $6 million net worth.
The show did well enough in its first few months when there were a lot of crossover appearances from "Happy Days" cast members. However, as Scott recalled many years later, the "Joanie Loves Chachi" writers didn't seem to understand the characters very well.
Some of the writers and production team members also had personal problems that interfered with their commitment to the show.
---
➤ Free Guide: 5 Ways To Automate Your Retirement
---
Scott Baio TV Career
After Happy Days
In later years, Scott came to regret his participation in "Joanie Loves Chachi." When the show was dropped from the ABC lineup, Scott was happy to resume acting in "Happy Days."
Once "Happy Days" was canceled, Scott immediately took on the title role in the CBS comedy "Charles in Charge." He played a college student who took care of a family's children in exchange for room and board.
The show, which debuted in October 1984, was canceled in April 1985. However, once the show was placed into syndication, it became a tremendous hit.
Four more seasons of the show were produced, comprising 126 episodes in all, before the show finally ended in November 1990.
Scott Baio TV Movies & Shows
During the 1980s, Scott also appeared in a number of made-for-TV movies, including "Stoned" (1981) and "All the Kids Do It" (1985).
He also made two after-school specials: "The Boy Who Drank Too Much" and "Senior Trip."
He appeared in the HBO show "Gemini" and made seven appearances on "Battle of the Network Stars."
The 1990s were also a busy time for Scott Baio. He was a regular guest star on many television hits, including "Full House," "Touched by an Angel," "Veronica's Closet," and "The Nanny."
He also starred in a series again between 1993 and 1995, playing opposite Dick Van Dyke as Dr. Jack Stewart in Seasons 1 and 2 of "Diagnosis Murder."
As the new century dawned, Scott Baio found himself becoming more involved in the world of film.
He starred in the films "Very Mean Men" (2000), "Italian Ties" (2001), "A Wedding for Bella" (2001), "Superbabies: Baby Geniuses 2" (2004), and Wes Craven's "Cursed" (2005), in which he played a character named … Scott Baio!
At the behest of his old "Happy Days" mentor Henry Winkler, he also starred in four episodes of the cult hit TV show "Arrested Development."
Advertisement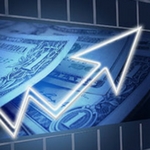 In times of inflation, gold prices have an inverse relationship with the markets, growing in value during market volatility. Amid economic instability, some retirement savers see precious metals, as an opportunity for profit and wealth preservation. Get the practical insights to take back control of your retirement with safe-haven assets like Gold & Silver.

Download the latest Global Gold Report, featured in Fortune Investors Guide.
Scott Baio Reality TV Star
In the latter part of the first decade of the new century, Scott made forays into the increasingly popular world of reality TV. "Scott Baio Is 45…and Single" (2007) saw the star trying to figure out why it was so difficult for him to commit to a single woman.
"Scott Baio Is 46…and Pregnant" picked up a year later after Scott became a father and married his wife Renee.
In 2009, Scott hosted the VH1 show "Confession of a Teen Idol" in which he gave advice to actors, including Christopher Atkins and Adrian Zmed, who were seeking to rekindle their former fame.
When you look back over his active television and film career, it's easy to see how Scott Baio earned his net worth of $6 million: He worked hard and grabbed every opportunity that came his way.
>> How Did Bill Maher Get So Rich?
Scott Baio Director
During the 1980s and 1990s, Scott Baio took advantage of the time he spent on television sound stages by learning the art of directing.
He ended up directing 36 episodes of "Charles in Charge," a show he also starred in.
He has directed numerous other television programs as well. These include:
>> Find Out How Charlie Sheen Lost A Fortune
Scott Baio's Awards
It's a great honor to be nominated for a Daytime Emmy Award, and Scott Baio has been nominated for two.
The first came in 1981 for his role in "Stoned," and the second came in 1985 for his role in "All the Kids Do It."
He was also nominated as Best Guest Actor in 2005 by the Online Film & Television Association for his appearances on "Arrested Development."
He won the San Diego Film Festival's Best Actor Award in 2002 for his role in "A Wedding for Bella."
He also won two TV Land Awards in 2004 for Favorite Teen Dream Male for his role as Chachi in "Joanie Loves Chachi" and in 2006 for Most Wonderful Wedding for Chachi's marriage to Joanie on "Happy Days."
>> What Is Lorne Michaels Net Worth?
Scott Baio Wife and Kids
Scott married Renee Sloan in 2007, shortly after the birth of the couple's daughter.
Baio and Renee first met at the Playboy Mansion in the 1990s. They dated for a while, but after they broke up they remained friends. Eventually, that friendship ripened into true love.
Their daughter's name is Bailey. Scott is also a doting stepfather to Renee's daughter, Kalyn.
Scott and Renee's daughter Bailey was born five weeks prematurely. Shortly after Bailey was born, she tested positive for a very rare metabolic disorder called glutaric academia type I, which makes it impossible for the body to break down certain types of essential proteins. Had Bailey truly had this disorder, she would have been very ill. She might even have died. Fortunately, Bailey's test turned out to be a false positive.
Even though it was a false positive, Bailey's health scare affected Scott Baio so strongly that he and his wife Renee decided to do something for families whose children are affected by this disease.
The Bailey Baio Angel Foundation was created to help make sure that every newborn baby in the U.S. is tested for glutaric academia type I. 
It also helps fund provisional support for children who have been diagnosed with this condition. The foundation's primary fundraiser is an annual golf tournament, dinner, and silent auction that are hosted by Scott Baio.
>> David Foster's Net Worth Is Massive
Advertisement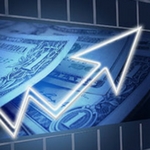 During and after the Great Financial Crisis of 2008, 485 U.S. banks went under. Here at Weiss Ratings, we warned about 484 — an accuracy rate of 99.8%. Now, we have a new warning. But this time, it's not just about a few hundred banks … it's about nearly every single bank in America …

Get all the details here