Inset Photo Credit: Dephisticate
With an estimated net worth of nearly $65 million, Carrie Underwood is among the most successful of the music superstars who catapulted to fame following appearances on the hit TV series "American Idol."
Carrie has sold more than 65 million albums worldwide, and she was the youngest country singer ever to be inducted into the Grand Ole Opry.
Her debut album "Some Hearts," which was the fastest-selling country album by a new artist in more than 15 years, earned three Grammys when it was first released in 2005. Since then, Carrie has gone on to earn four more Grammys.
In 2014, Time magazine named Carrie to its list of the 100 most influential people in the world.
She's also got a number of highly successful business ventures beyond music under her belt. Her athletic clothing brand Calia is Dick's Sporting Goods' third most popular women's line.
She routinely endorses products for companies as varied as Skechers, Target, Olay and Almay, and she sings the opening theme for NBC's popular "Sunday Night Football."
Sixty-five million dollars is a lot of money, though. How did Carrie Underwood's net worth balloon so high?
Carrie Underwood's Rise to Fame
Carrie Underwood was born on March 10, 1983. She was raised on her parents' farm just outside Checotah, Oklahoma.
She started singing at the Free Will Baptist Church when she was still a young child, and the beauty of her voice was so striking that she was often invited to be the lead vocalist at Settlers' Day celebrations and other local community events.
Though she was beautiful, intelligent and talented, Carrie had a disability that not too many people knew about. At the age of 5, Carrie was diagnosed with attention deficit hyperactivity disorder (ADHD) and put on medication. She still takes ADHD medications as an adult.
When Carrie was 14, she auditioned for Capitol Records in Nashville. The music company liked what they heard so much that they talked about signing her.
A hiccup arose, though, when Capitol Records changed management while the contract was being prepared. In the end, Carrie didn't get signed.
Would Carrie Underwood's net worth still be $65 million from her music if she'd been able to break into the business at an early age? We'll never know.
Carrie continued singing in high school and also pursued interests in basketball, softball and cheerleading. When she started college at Northeastern State University in Tahlequah, she reluctantly gave up on her singing dreams, deeming them too impractical.
In her senior year at college, Carrie found out that the hit TV show "American Idol" was holding auditions for its fourth season in a nearby city.
She desperately wanted to try out, but she thought she didn't think she'd have a chance of impressing the judges. "That was dreaming too big," Carrie recalled in an interview 15 years later.
It was her mom who changed her mind. "I will drive you. Let's go. Why not?" Carole Underwood told her daughter.
Carrie's audition piece was Bonnie Raitt's "I Can't Make You Love Me." Her cover of that plaintive ballad earned her a coveted spot among the top 20 contestants, and she went on to win American Idol's fourth season handily.
In fact, the show's executive producer Nigel Lythgoe revealed in an interview he gave four years after Carrie won the title that she had dominated the fan call-in vote week after week.
>> What Is Rachael Ray's Net Worth?
Carrie Underwood's Albums
Carrie Underwood has made country music history. All six of her studio albums occupied the No. 1 spot on the Billboard Top Country Music chart soon after they were first released. Those studio albums are:
"Some Hearts" (2005)
Carrie Underwood's debut album "Some Hearts" was the best-selling country album in the U.S. in 2006 and 2007 and went on to become an 8x-certified platinum record.
Its total worldwide sales are well over 7.45 million. In support of the album, Carrie launched her very first solo tour, Carrie Underwood: Live 2006.
Four of the album's songs became No. 1 country singles: "Jesus, Take the Wheel," "Don't Forget to Remember Me," "Wasted" and "Before He Cheats."
Carrie won a 2007 Grammy Award as Best New Artist following its release as well as two Best Female Country Vocal Performance Grammys for "Jesus, Take the Wheel" and "Before He Cheats."
"Carnival Ride" (2007)
Many of the songs on Carrie Underwood's second album "Carnival Ride" were either written or co-written by her.
Four of the singles released from the album made it to the Billboard Hot 100 Chart: "So Small," "All-American Girl," "Last Name" and "Just a Dream."
Carrie won two Grammys for this album: Best Female Country Vocal Performance for the single "Last Name" and Best Country Collaboration with Vocals for "I Told You So." 
"Carnival Ride" sold 4 million copies worldwide; 3.4 million of those were sold in the U.S.
Carrie promoted this album with her Carnival Ride Tour during which she performed for more than 1 million fans in 137 live shows.
>> Who Is The Richest Woman Alive?
"Play On" (2009)
"Play On," which sold more than 3 million copies worldwide, spawned one of Carrie Underwood's catchiest hits: "Cowboy Casanova."
The Play On Tour was one of Carrie's most ambitious, taking her across North America and all the way to Australia.
The tour grossed nearly $40 million, so it probably contributed significantly to Carrie Underwood's net worth of $65 million.
>> How Rich Is Jessica Simpson?
"Blown Away" (2012)
"Blown Away" revealed a more pensive, introspective Carrie Underwood to the world.
The songstress took an entire year off from the public eye to muse about her life and to write the songs that appear on this album, which has sold more than 1.4 million copies worldwide.
Its title song, "Blown Away," remains one of Carrie's most enduring and popular hits.
"Storyteller" (2015)
In 2014, Carrie Underwood released her "Greatest Hits: Decade #1," which became the top-selling compilation album of 2015.
That meant she could afford to be more leisurely in her preparation for "Storyteller," her fifth studio album.
The album, which contains Carrie's hits "Heartbeat" and "Church Bells," went platinum.
Carrie's Storyteller Tour has been the most lucrative tour to date, with ticket sales of more than $50 million.
>> How Rich Is Kelsey Grammer?
"Cry Pretty" (2018)
In early 2017, Carrie Underwood left Arista Nashville, her record label for the first 12 years of her career, and signed with Universal Music Group's Capitol Records Nashville.
"Cry Pretty," her first collaboration with Capitol, was released in the fall of 2018. "Cry Pretty" has sold nearly half a million copies in the U.S. since its release.
Carrie Underwood is one of the most successful recording artists of all time in any musical genre, and her musical talents laid the foundation for the $65 million estimated fortune she is estimated to have accumulated.
Most of her fortune has come from record and tour sales, but a sizeable chunk came from the endorsements she was able to get once "Carrie Underwood" became a household name.
>> What Is Bill Burr's Net Worth?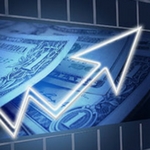 Biden's not holding back... He's warned you that he plans to raise: Income taxes, death taxes, capital gains taxes & corporate taxes. Some or all of which WILL affect you or your family in one way or another... But it's not too late... yet.

Thousands of Americans are getting their FREE IRS LOOPHOLE KIT to discover the secret to protecting your retirement savings from Biden, and inflation...

CLICK HERE to request a FREE Copy of the Guide To IRS Loopholes For Your IRA/401(k)
Carrie Underwood Awards
Carrie has won numerous industry awards for her music, including seven Grammy Awards.
In 2007, when Carrie won the Grammy Award for "Best New Artist," she became only the second country artist in music history to receive that coveted honor.
She has won 14 awards from the Academy of Country Music. She's the first female artist ever to have won the Academy's Entertainer of the Year Award two times in a row. The honor was first bestowed upon her in 2009 and then again in 2010.
She's also won 12 American Country Awards, which is more than any other singer has ever won. American Country Awards are awarded solely on the basis of fan votes.
Additionally, Carrie has won 13 American Music Awards. In fact, she's the only artist in the history of the American Music Awards to have won the Favorite Country Album Award for each studio album she's released.
---
➤ Free Guide: 5 Ways To Automate Your Retirement
---
Carrie Underwood
and Giving Back
Carrie Underwood loves the community she grew up in. In 2009, she created the Checotah Animal, Town and School Foundation (C.A.T.S.), which funds many philanthropic initiatives in the town where she lived until she became famous. 
In 2019, five local high school students received scholarships from the C.A.T.S. Foundation.
The Foundation has also purchased uniforms and equipment for the Checotah High School football team and funded veterinarian care through Carrie's Happy Paws Animal Shelter.
Carrie loves animals, so it's not surprising that she's done several public service announcements for the American Humane Society. 
In 2010, after severe floods hit Tennessee, the state in which Carrie now lives with her husband and children, Carrie donated all the grants she received after she was selected as the Academy of Country Music's Entertainer of the Year to the Volunteer State's Disaster Relief program.
Carrie is a dedicated advocate for cancer research, too. In 2008, she joined sister songstresses Beyonce, Mariah Carey, Miley Cyrus and Mary J. Blige in an ensemble group called Artists Stand Up to Cancer. 
In 2008, the group recorded a single entitled "Just Stand Up," which they performed on a TV special that was broadcast simultaneously on CBS, NBC and ABC.
The song became a huge hit, and its sales contributed quite a bit of money to the American Association for Cancer Research's fundraising efforts.
>> What Is Mike Tyson's Net Worth?
Carrie Underwood
Husband and Kids
Carrie Underwood met Canadian hockey player Mike Fisher backstage at one of her concerts in 2008.
Like Carrie, Mike Fisher is a devout Christian, and the two hit it off immediately. In 2009, after a year of dating, the pair became engaged.
The superstar couple married on July 10, 2010, in front of 250 family members and close friends at the Ritz-Carlton Lodge in Greensboro, Georgia.
As a special gift to her husband, Carrie arranged to have country star Brandon Heath sing his hit "Love Never Fails" for the newlyweds' first dance together. It's been their song ever since.
The couple's eldest son, Isaiah Michael Fisher, was born on February 27, 2015. Their second son, Jacob Bryan Fisher, entered the world on January 23, 2019.
Advertisement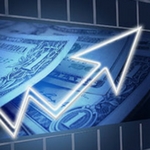 And Reuters magazine calls this type of trading "the new baby boomer hobby." An anonymous trader -- living at the base of the Smoky Mountains -- just released a free report revealing a step-by-step system to generating an extra $5,000 per month in income thanks to this trading strategy. The report is free until Sunday.

Click here for the FREE REPORT...