Tonight, Tonight. Bullet with Butterfly Wings.
The End Is the Beginning Is the End.
In the 1990s, these Smashing Pumpkins songs were part of the decade's soundtrack. When they turn up on classic rock stations today, listeners are immediately transported back to a time when Titanic and Jurassic Park were top films, Nirvana, MC Hammer, and Britney Spears were a big deal, and Friends was the top TV show.
Billy Corgan was the face of Smashing Pumpkins, performing as lead vocalist and guitarist in more than 1,300 live shows. While other members of the band came and went, Corgan stayed constant, and he still writes songs and performs with Smashing Pumpkins today.
Billy Corgan's net worth reflects his many achievements, and his talents have inspired hopeful musicians for more than 30 years.
Of course, music isn't Corgan's only claim to fame. His list of accomplishments also includes ownership of the National Wrestling Alliance (NWA) and cameo appearances at Cubs games, where he occasionally throws the ceremonial first pitch.
>> How Much Is David Foster Worth?
Billy Corgan Rise To Fame
Though he doesn't say much about his parents, it is generally known that Corgan's father didn't provide his children with a stable, loving home. What he did provide was an introduction into the world of music.
Corgan's father was a skilled guitarist, and he encouraged young Billy to listen and learn from music greats like Jimi Hendrix and Jeff Beck. That led to a love of rock and heavy metal, and Billy Corgan was inspired to start a series of bands through his high school years.
The bands were influenced by Black Sabbath, Rush, Queen, and The Cure – though not, perhaps, all at the same time.
Corgan was a strong student, and he had the means to attend college, but he knew early on that his passion was music.
After graduating high school, he headed off to St. Petersburg, Florida, where he performed with The Marked for a few years. Then it was back to Chicago and a temporary stint as guitarist for the band Deep Blue Dream.
In 1988, Corgan saw the potential of his side project, Smashing Pumpkins, and he decided to put all of his attention on taking that group to the top of the music charts.
Billy Corgan Smashing Pumpkins
Smashing Pumpkins released their debut album Gish in 1991, and they were as surprised as anyone when it acquired a following among fans.
Their next release, Siamese Dream, came out in 1993, and it was then that Corgan knew he had arrived in the music world. Siamese Dream achieved multi-platinum status, thanks to the widespread popularity of songs Cherub Rock, Today, and Disarm.
In 1995, Smashing Pumpkins released a third album, Mellon Collie and the Infinite Sadness, which was an instant success. It went platinum ten times over, and it received seven Grammy nominations.
The song 1979 was a staple on every radio station, quickly hitting the number one spot on the Billboard charts.
Smashing Pumpkins was invited to promote the album as musical guests on Saturday Night Live, which is an honor reserved for the best of the best in current music.
Unfortunately, once Smashing Pumpkins hit all of the major markers of success in the music industry, the band hit a rough patch and went into decline.
Keyboardist Jonathan Melvoin died of a drug overdose in July 1996, and Corgan put some of the blame on drummer Jimmy Chamberlin, as he was present and participating in drug activity when Melvoin died.
Chamberlin was asked to leave the band, and Smashing Pumpkins went on without him. However, following the tragedy, Smashing Pumpkins' sound changed, and sales of the 1998 release Adore were muted at best.
Smashing Pumpkins released a final album in 2000, titled Machina/The Machines of God. It was even less successful than Adore, and by the end of the year, Corgan announced the band would break up.
Each member of the band went on to pursue other projects. However, Corgan's heart really wasn't in it. He regularly lamented the loss of Smashing Pumpkins, telling fans he was "naive to think that I could find something that would mean as much to me."
Corgan brought Smashing Pumpkins back from the grave with full-page newspaper announcements in June 2005. The reformed group performed its first show together in May of 2007.
While the band hasn't seen the same sort of popularity it enjoyed in the 1990s, Smashing Pumpkins has released a number of albums that were quite well-received. These include:
Zeitgeist (2007)
Oceania (2012)
Monuments to an Elegy (2014)
Shiny and Oh So Bright, Vol. 1 / LP: No Past. No Future. No Sun. (2018)
The band's newest album, Cyr, came out in November 2020.
>> How Wealthy Is David Lee Roth?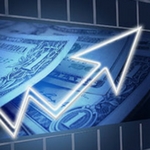 Finally released to the public, trading guru Dave Aquino's guide, "The Options Trading Accelerator Method", reveals how Wall Street's big lie has stopped traders with small accounts from reaching their full potential and how his student favorite trading method could change that!

Click here to keep reading…
Billy Corgan Solo Career
After the breakup of Smashing Pumpkins in 2000, Billy Corgan went on to form a new band, Zwan.
The group released a single album and held a few live shows, but it didn't find success anywhere near that of the Smashing Pumpkins.
Zwan broke up in 2003, and Corgan pursued a number of solo projects. He presented original poetry to a live audience, and he published a book of poetry in 2004 titled Blinking with Fists.
Corgan released a solo album, The Future Embrace, which didn't receive much attention. He also released a custom vinyl record he called AEGEA. Only 250 copies were made, and the few that remain are considered valuable collector's items.
Though Smashing Pumpkins got back together, Corgan didn't abandon his solo career. He released another album Ogilala in 2017 and a third, Cotillions, in 2019.
>> What Is Ashley Tisdale's Net Worth
---
➤ Free Guide: 5 Ways To Automate Your Retirement
---
Billy Corgan Wrestling Career
Up until high school, Billy Corgan was quite an athlete. Though he moved on to music, he always held a deep love for his favorite sports. He is a passionate Cubs fan, and he frequents their games. On occasion, he has thrown the ceremonial first pitch at home games.
After the height of Smashing Pumpkins' success, Corgan developed an interest in professional wrestling.
In 2011, he created a wrestling promotion he named Resistance Pro, and in 2015, he was hired for a senior position at Total Nonstop Action Wrestling.
The relationship with Total Nonstop Action Wrestling soured, and Corgan decided to strike out on his own again. In 2017, he bought the National Wrestling Alliance, which he still operates today.
>> How Much Money Does Hugh Laurie Have?
Billy Corgan Political Beliefs
Billy Corgan's political beliefs appear somewhat nebulous. He has publicly stated that he voted for Bill Clinton, and he hasn't voted in an election since.
He was vocal about his support for Barack Obama, though he later said that he was less-than-impressed by Obama's actions once he took office.
After the first Obama term, Corgan made it clear that he no longer trusted either of the two primary United States political parties.
He has appeared on controversial and conservative radio programs, and he has classified himself as a free-market libertarian capitalist.
>> How Rich Is Anthony Hopkins?
Advertisement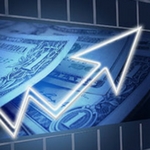 Do you know how to read the candlesticks on your chart? If not don't worry. Chris Pulver created an ebook, Candlestick Cheat Sheet, that can teach you, in layman terms, the 10 most powerful candlestick patterns. It's a great start for those that are new to Forex and may want to trade on the conservative side when starting out.

Click here to download your copy now
Billy Corgan Religious Beliefs
While Billy Corgan was born and raised in the Catholic faith, his philosophy on religion has evolved over the years. He created an interfaith website that focuses on the integration of mind, body, and soul, and he works with believers, non-believers, and those who question their faith to explore some of life's biggest mysteries.
When Corgan discusses his religious beliefs, the conversations often take on a supernatural tone. He says he has witnessed psychic phenomena first hand, and he said he met a shapeshifter during his world travels.
Like many people, Corgan is still delving into the concept of faith and working towards understanding of what faith means to him.
Billy Corgan Awards and Honors
Billy Corgan reached the pinnacle of his music career in the mid-1990s, and the world of music awards welcomed him and his band with open arms.
In 1996, Smashing Pumpkins won an MTV Europe Music Award in the Best Rock category.
It also won a series of MTV Video Music Awards for the song Tonight, Tonight. That year, the MTV Video Music Awards recognized 1979 in the category of Best Alternative Video.
In 1997, Smashing Pumpkins was named Best Alternative Artist at the American Music Awards.
That same year, the band won a Grammy for Best Hard Rock Performance for the song Bullet with Butterfly Wings. Smashing Pumpkins won another Grammy Award in 1998 in the same category for The End is the Beginning is the End.
>> How Much Money Does Denzel Have?
Is Billy Corgan Married?
The life of a rock star isn't easy – at least not when it comes to relationships. Billy Corgan married his longtime girlfriend Chris Fabian in 1993, but the two separated in 1995. By 1997, they were divorced, and Corgan indicated that the experience was one of his life's greatest tragedies.
After his separation from Fabian, Corgan began a relationship with photographer Yelena Yemchuk. The two were together for nearly nine years, but they never married.
There was a brief relationship with musician Emilie Autumn in 2005, but that ended quickly.
Corgan then lived with Courtney Love and her daughter for a period, but that relationship ended badly. Much of the drama ended up in the public domain, thanks to back and forth sniping over social media.
There were several other relatively short relationships, none of which led to marriage. In 2013, Corgan began seeing Chloe Mendel, and the two have since welcomed a son and a daughter.
Billy Corgan Net Worth Summary
After decades of success in the music industry and an expansive career in professional wrestling, Billy Corgan's net worth is estimated between $50 million and $60 million.
Overall, Billy Corgan has lived the life of a rock star, dating some of the world's most beautiful entertainers, traveling the world, and dealing with the impact of excessive drugs and alcohol.
He's been at the top of the industry, worked as a solo artist, and explored the many sides of his personality and character through his singing and songwriting.
Billy Corgan's net worth of between $50 million and $60 million gives him the resources he needs to live the lifestyle he wants. He can afford to pursue new opportunities and participate in projects that interest him, as he doesn't need to put a paycheck at the top of his priority list.
Advertisement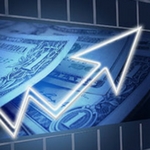 The Federal Reserve has a disturbing plan that is getting ready to roll out as soon as May. This is a lot more than printing trillions of dollars or manipulating interest rates. It's about every checking account, every purchase and every money transfer in America — including yours and mine. 

Click here to discover how to protect your money