SoFi sets itself apart in the automated investment industry, because it doesn't require members to fly solo if they want to save on costs. It offers unlimited phone access to Certified Financial Planners with absolutely no fees.
Considering there is also no minimum balance requirement and SoFi doesn't charge other account maintenance fees, it's a great choice for those just starting out in the market.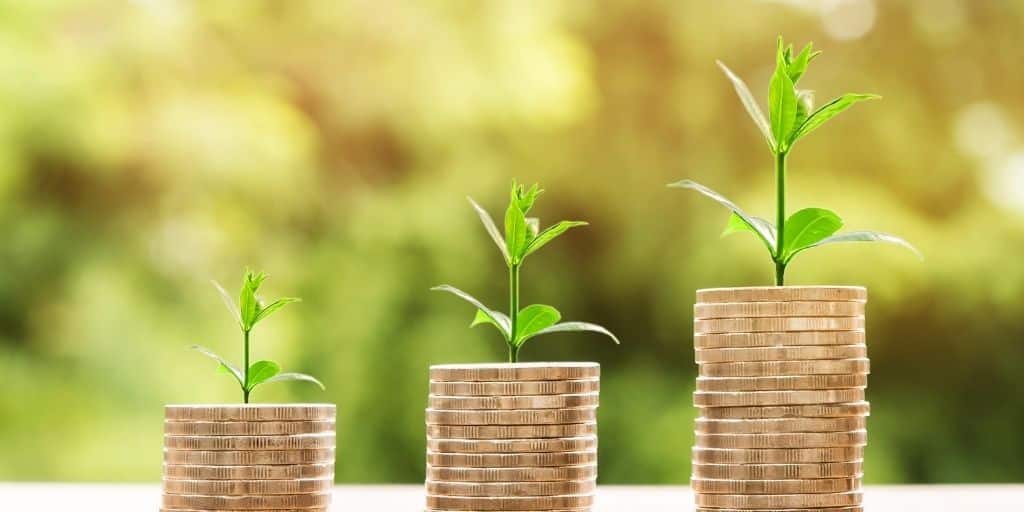 SoFi gives its member investors the ability to trade stocks and a selection of Exchange-Traded Funds (ETFs). In addition, it is possible to trade cryptocurrency, which is one of the most innovative asset classes of the 21st century.
SoFi caters to investors who do not count themselves in the high-net-worth category, so it is possible to buy fractional shares when whole shares are too costly through the SoFi program known as "Stock Bits". Investors who can't otherwise afford Amazon at around $3,000 per share can still "get in" on the game.
That's just the tip of the iceberg of what the company offers which may have you wondering how to buy SoFi stock?
SoFi 101
SoFi is committed to providing educational resources to its members. There is a comprehensive collection of training tools and educational materials that cover everything from basic financial literacy to advanced investment strategies.
There are also resources designed to support the setting and achievement of short-term and long-term financial goals, which can be helpful to anyone interested in creating a workable financial plan.
SoFi gives its members additional perks that aren't matched by any of its industry peers. These include no-fee estate planning, career planning resources, and bonuses for referring new members.There is even a social network for SoFi investors that adds a community feel to the platform.
SoFi Powers The Digitization Of Investing
Over the course of the past two decades, much of the world has transitioned to a digital lifestyle.
An abundance of resources are available through home computers and mobile devices, making it possible to do everything from shopping for groceries to researching obscure medical conditions anytime, anywhere. The best part is that all of these tools are available to anyone with an internet connection.
New investing platforms are one of the most innovative developments in the digital world. Instead of paying large commissions and fees to brokerage firms, individuals can access investment opportunities through automated or robo-advisory services.
There are several that lead the industry, thanks to the quality of their technology, as well as the educational and service they provide. Examples include Betterment, Wealthfront, Robinhood, and SoFi.
SOFI SPOTLIGHT

InvestorMint Rating

5 out of 5 stars

Management Fees: 0.0% of assets invested
Account Balance Minimum: $100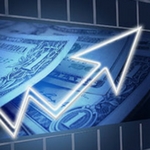 Mr. Market is fickle and emotional... After ten years of going up in a nearly unbroken line, he abruptly decided to reverse course...

And usher in a bear market that has crushed portfolios — But while most investors were going through the worst year since the Global Financial Crisis...

A small group of 3,700 people had the chance to collect instant "bonus payouts" courtesy of Mr. Market every week.

All thanks to a method most investors have no idea about… watch this demo showing how it works.
Each has a unique mix of features and benefits designed to appeal to specific types of investors.
Membership in these services is growing rapidly, leading to impressive bottom line results. Some investors want to be a part of that growth by purchasing robo-advisor stock.
The question is how to buy SoFi stock or shares in one of the other platforms? Let's get to that but first what else does SoFi do?
Advertisement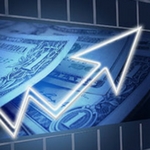 If you're worried "transitory" inflation and "mild" recession will be worse than expected...

Gold and commodities helped during volatile times. BUT one asset 99% of investors miss helps protect your portfolio and has outpaced the S&P by 131% over the past 26 years.

Art.

And while historically you've needed millions to invest, one platform lets you invest in famous paintings for as little as $20.

You can skip the waitlist and become a Masterworks member today with this private link.

See important Reg A disclosures: Masterworks.com/cd
Is SoFi A Private Lender?
Aside from its investment-related services, SoFi is a private lender that primarily works in the student loan space. It offers undergraduates private student loans, and it has options for refinancing existing student loans.
The one caveat to refinancing government student loans with SoFi is that you may lose access to certain benefits and programs designed to make repayment easier.
Most find that refinancing their student loans with SoFi makes the most sense when it involves an existing private loan rather than a government-backed loan.
In addition to student loans and student loan refinancing, SoFi has made a number of other lending opportunities available. For example, consumers can apply for personal loans and mortgages through the platform, and once approved, they gain access to all of the other benefits of SoFi membership.
Most recently, SoFi has added a credit card to its product list, and it is well on the way to becoming a full service bank.
---
➤ Free Guide: 5 Ways To Automate Your Retirement
---
Is SoFi Safe?
Many investors wonder, is SoFi safe? The answer is yes – it is as safe as any other online brokerage. SoFi qualifies as a broker-dealer, so it is insured by the SIPC (Securities Investor Protection Corporation).
That's the broker-dealer version of the FDIC (Federal Deposit Insurance Corporation), which protects banking customers. The SIPC ensures that if the broker-dealer fails, in this case SoFi, you can recoup up to $250,000 in cash or $500,000 in securities.
Keep in mind that this insurance doesn't protect your account from loss of value due to your investment activity.
If you buy stocks that lose value or you invest in a company that goes bankrupt, you could lose some or all of the money you put in.
SIPC insurance is exclusively used to ensure that if SoFi itself goes out of business, you won't lose any funds the company is holding on your behalf.
The safety of your funds is probably not the only safety issue on your mind. Digital data breaches are all-too-common, and no one wants their personal information in the hands of cyber-criminals.
SoFi uses state-of-the-art technology to keep your information secure, giving you the peace of mind of knowing that all of your financial details will stay private.
Is SoFi Investing Legit?
SoFi investing has more than one million members, and it operates its own ETFs.
Some of the more uncommon selections include the SoFi Weekly Income ETF, which distributes gains each Friday.
The company also offers the SoFi Gig Economy ETF, which is focused on companies like Square, Upwork, and Fiverr – in other words, the companies that connect freelancers with consumers and rely on shared resources for everything from transportation to housecleaning.
In addition, SoFi offers investors the opportunity to purchase shares in publicly-traded companies, and it is one of the few that makes it possible for members to buy and sell cryptocurrency. SoFi is a licensed broker-dealer, and it must comply with all applicable regulations.
SoFi has developed partnerships with some of the most respected names in the financial services industry. For example, in early October, T. Rowe Price Retirement Plan Services, Inc. announced that it would collaborate with SoFi Student Loan Solutions to increase services available to participants in its robust 401(k) programs.
In short, with its partnerships, oversight, and multi-billion valuation, SoFi investing is most-assuredly legit.
Advertisement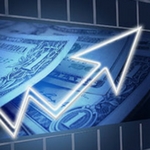 Here's something investment expert Nilus Mattive has never discussed publicly before...

He believes right now is the best time to consider putting some money into the cryptocurrency markets. Let him show you the seven big cryptos that could go to zero, as well as some of his favorite plays and strategies for 2023.

Watch this free video and see for yourself.
Is SoFi A Public Company?
SoFi was founded in 2011 by Dan Macklin, Mike Cagney, Ian Brady, and James Finnigan. Its headquarters is located in San Francisco.
To date, it has brought in a total of $2.3 billion in funding, and it is valued at $4.8 billion. SoFi has appeared on CNBC's Top 50 Disruptors list for five years, and it is rapidly making its way to the top. In 2019, it was ranked in 26th place, but it moved to 8th place in 2020.
It remains a privately held company, which means investments cannot be made through the open market.
How To Buy SoFi Stock
The bad news is that SoFi stock is not available on the public stock exchanges right now, since it remains a privately-held company. That's disappointing for investors who want to be a part of SoFi's rapid growth.
When SoFi does hold its Initial Public Offering (IPO), which allows any investor to buy and sell shares, chances are SoFi members will be among the first to know, and there will be opportunity to get in on the action through the SoFi platform.
Why You Cannot Buy SoFi Stock
Privately-held companies are those that don't make their shares available to any interested investor.
Instead, all shares and/or ownership interest remains with the founders, managers, and/or private investors.
In SoFi's case, it's all of the above. SoFi raised money to develop its platform through several rounds of private investing.
Alternatives to SoFi Stock
For the moment, there aren't many publicly traded stocks in the robo-advisory space, but that shouldn't stop you from looking at opportunities for growing your wealth through shares of today's biggest disruptors. Examples include Square, Shopify, and PayPal.
If you would like to invest with financial services companies that offer robo-advisory services, consider Fidelity.
When Will SoFi IPO?
In 2019, SoFi's former CEO said that while an IPO was part of the company's long-term strategy, there were no immediate plans to offer shares for public trading.
The new CEO, Anthony Noto, has focused on more short-term goals. For example, he has made it clear that the platform will eventually become the number one central financial hub for managing money.
In his statements, there is no indication that an IPO is imminent, but considering the company is moving forward with a wealth of new products, it may just be a matter of time.
Advertisement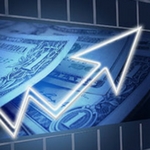 And Reuters magazine calls this type of trading "the new baby boomer hobby." An anonymous trader -- living at the base of the Smoky Mountains -- just released a free report revealing a step-by-step system to generating an extra $5,000 per month in income thanks to this trading strategy. The report is free until Sunday.

Click here for the FREE REPORT...