Inset Photo Credit: Jeroen Komen
As the brilliant but disturbed Gregory House in the smash TV series "House," Hugh Laurie became the highest-paid actor in Hollywood.
During the show's fifth season in 2008, Hugh made approximately $400,000 per episode, which came to more than $9 million in a single year. This was the same year that "House" became the most-watched television show in the world.
Since Hugh Laurie appeared in every single episode of "House," he became the most-watched leading man in the world.
Hugh Laurie auditioned for "House" partly as a lark. He was in Namibia filming the survival movie "Flight of the Phoenix" when he heard that Fox was casting a medical drama, so he sent an audition tape.
So convincing was Laurie's American accent that director Bryan Singer didn't even realize he was British.
Over the course of a distinguished career, Hugh Laurie has starred in many other television shows and movies as well, including "Veep," "Chance," "The Night Manager," "Tomorrowland," and "Holmes & Watson."
It was definitely his starring role as everybody's favorite medical misogynist, however, that put him on the path to acquiring a fortune worth $42 million.
Hugh Laurie's Rise to Fame
Hugh Laurie was born on June 11, 1959, in Oxford, England. His father was a physician as well as an Olympic-caliber rowing champion. Laurie, who is noted for his dry sense of humor, once told an interviewer that he felt guilty for being paid so much to play a fake version of his father on "House."
Laurie became interested in acting while attending Cambridge University. Like his father before him, he took up rowing and hoped to compete in the Olympics. When a bout of mononucleosis forced Laurie to give up rowing, he joined the university's amateur theatrical club, the Cambridge Footlights. It was there that he met Stephen Fry, who became his comedy partner, and Emma Thompson, who became his girlfriend.
In 1981, the Cambridge Footlights took their annual show to the Edinburgh Fringe Festival, which is one of the largest arts celebrations in the world and one that many influential promoters and producers attend.
The show, "The Cellar Tapes," was written by Hugh Laurie and Stephen Fry and won the coveted Perrier Comedy Award.
The show was subsequently picked up for a theatrical run on London's West End. After "The Cellar Tapes" was broadcast on national television, Hugh Laurie and Stephen Fry were chosen to star in a televised comedy revue called "Alfresco." At this point, Hugh Laurie was a little bit closer to amassing a bank account worth $42 million. He still had a while to go, though.
The Hugh Laurie/Stephen Fry team kept busy throughout the 1980s and the 1990s with projects like the comic historical spoof "Blackadder," the comedy series "Jeeves and Wooster," and the comedy sketch program "A Bit of Fry & Laurie."
Comedy was Hugh Laurie's forte during this period, but with the movie "Sense and Sensibility" (1995), he began branching out into dramatic acting.
He also starred in Disney's live-action version of "101 Dalmatians," "Girl from Rio," "Stuart Little," and "Flight of the Phoenix."
It wasn't until 2004 that Hugh Laurie landed the role that changed his life and helped him achieve a net worth of $42 million. That role was Gregory House in the Fox TV series "House."
>> What Is Russell Crowe's Net Worth?
Hugh Laurie's Acting Career
Hugh Laurie starred as the curmudgeonly Dr. Gregory House for eight seasons between 2004 and 2012.
Though British to the core, Hugh assumed an American accent in order to play the role. His accent was so convincing that many American fans watching the show didn't realize he hailed from the U.K.
Hugh was so committed to keeping the accent authentic that he even used it on the "House" set when the cameras stopped rolling.
In addition to starring in "House," Laurie also directed two episodes of the show. These were "Lockdown," the 17th episode in the sixth season, and "The C-Word," the 19th episode of the eighth and final season.
Hugh Laurie acted in a few other projects as well during this time, most notably in a reunion with Stephen Fry called "Blackadder Rides Again" and opposite Keanu Reeves and Forest Whitaker in "Street Kings." He also spoofed Gregory House with guest appearances on "The Simpsons" and "Family Guy."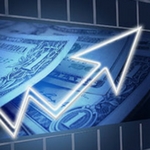 During and after the Great Financial Crisis of 2008, 485 U.S. banks went under. Here at Weiss Ratings, we warned about 484 — an accuracy rate of 99.8%. Now, we have a new warning. But this time, it's not just about a few hundred banks … it's about nearly every single bank in America …

Get all the details here
Hugh Laurie TV Star
When "House" finally ended in 2012, Laurie decided to take a three-year vacation.
With $42 million in the bank, he could certainly afford to go on an acting hiatus.
He'd enjoyed playing Gregory House, but the strains of mega-celebrity were grueling. Though he moved to Los Angeles to shoot the show, his family had remained in the U.K. He is reported to have missed his family terribly.
He spent his show business hiatus doing the things that he loved like spending time with his family and friends, reading, and working on his music.
By 2015, Laurie felt rested enough to begin acting in film and television projects once again. He took on the recurring role of Tom James, Selina Meyer's running mate on the Emmy-award-winning HBO show "Veep." The show's creator had learned that Hugh Laurie was a fan of the series and had written the part especially for Hugh.
---
➤ Free Guide: 5 Ways To Automate Your Retirement
---
Hugh Laurie Villain
That same year, Laurie found time to play the villain in the science fiction movie "Tomorrowland."
His turn as the charming but ruthless arms dealer Richard Onslow Roper in the BBC's production of John LeCarre's "The Night Manager" earned him two Emmy nominations.
In 2016, Hugh Laurie played another conflicted and unhappy television doctor. Dr. Eldon Chance, the protagonist in the Hulu series "Chance," was a forensic neuropsychiatrist based in San Francisco. The show aired for two seasons.
What's up next for Hugh Laurie?
"Veep" showrunner Armando Iannucci crafted another part specifically for his immense talents.
Hugh Laurie will be portraying Mr. Dick in Iannucci's production of "The Personal History of David Copperfield."
The film premiered at the 2019 Toronto Film Festival and is scheduled for a theatrical release in January 2020. Hugh will also be working with Iannucci on a science fiction comedy series called "Avenue 5," which is set to air on HBO.
>> What's John Krasinski's Net Worth?
Hugh Laurie's Albums and Singles
Hugh Laurie is a gifted musician. He plays saxophone, guitar, harmonica, drums, and piano.
Laurie's musical talents have often been incorporated into his acting roles. On the episode "Black Hole," which aired during the sixth season of "House," Laurie plays an impressive cover of Procul Harum's "A Whiter Shade of Pale."
His favorite instrument is the piano, and he's released two well-received albums. He even did American and European tours in support of each album.
"Let Them Talk," released in 2011, features Laurie vocalizing with guest artists such as Tom Jones, Dr. John, and Irma Thomas on blues ballads like "St. James Infirmary" and "After You're Gone." Laurie plays both the guitar and the piano on this record, and sales in the U.K. topped 192,000.
"Didn't It Rain?" was released in 2013. It's a more eclectic album than Laurie's debut, featuring jazz and tango tunes in addition to blues standards.
Once again, he provides vocals and accompanies himself on the guitar and piano. Guest artists for this album include Gaby Moreno and Taj Mahal.
>> How Did Charlie Sheen's Net Worth Drop So Much?
Advertisement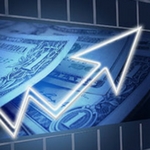 Thanks to forgotten 50-year-old legislation, often ignored by investment advisors, gold bugs, and silver hounds... You can now collect $10,000 or more in free silver.

Millions of Americans know NOTHING about this... Because it exploits a "glitch" in the IRS tax code that helps protect your retirement... While paying ZERO TAXES & PENALTIES to do it. That's why you need to see this NOW.

Click Here to get all of the details in this FREE Kit
Hugh Laurie's Awards
Over the course of his nearly 40-year career, Hugh Laurie has been nominated for numerous awards by the Hollywood Foreign Press Association (Golden Globes), the Academy of Television Arts & Sciences (Emmys), the Screen Actors Guild (Screen Actors Guild Awards), and numerous other professional organizations.
He was nominated for a Golden Globes award for Best Performance by an Actor in a Television Series – Drama every year between 2006 and 2011 for his role as Gregory House. 
He won the award in 2006. He also won a Golden Globe in 2017 for his portrayal of Richard Onslow Roper in "The Night Manager."
Although Hugh Laurie has never won a Primetime Emmy, he has been nominated eight times, which many show business industry insiders consider a great honor in itself. Laurie has also been nominated for Screen Actors Guild Awards nine times and has won twice, in 2007 and then again in 2009. Both awards were for his role in "House." The Television Critics Association has also honored him twice, in 2005 and 2006, for his Gregory House portrayal.
In 2009, the People's Choice Awards dubbed Hugh Laurie America's Favorite Male TV Star. Two years later, that same organization chose Hugh Laurie as America's Favorite TV Drama Actor and as America's Favorite TV Doctor.
In May 2007, Laurie was awarded the Officer of the Order of the British Empire (OBE) for his services to drama. In the 2018 New Year Honours, he was advanced to Commander of the Order of the British Empire (CBE).
In 2016, Hugh Laurie was given show business's highest honor of all, a star on Hollywood's Walk of Fame. Hugh Laurie's star is on Hollywood Boulevard, just in front of the Hollywood Wax Museum.
Hugh Laurie's Wife and Kids
Hugh Laurie and Emma Thompson broke off their romantic relationship in 1982 but remain firm friends to this day.
In June 1989, Hugh married a young theater administrator named Jo Green. Hugh and Jo have three children together.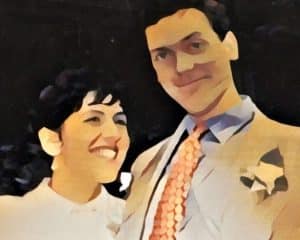 The eldest, Charles Archibald Laurie, was born seven months before Hugh and Jo were married. William Albert Laurie was born in 1991, and Rebecca Augusta Laurie was born in 1993. Rebecca Laurie had a part in a 2001 made-for-TV movie called "Wit," but neither of Hugh's sons has so far shown an interest in acting.
Laurie has admitted having an extramarital affair early in his marriage. He felt a lot of guilt about it and has determined never to repeat that mistake.
Hugh Laurie has been candid in interviews about the many other types of strains that massive success can place on a marriage.
Initially, Jo and the children planned to follow Laurie to Los Angeles when he moved there to film "House." Those plans did not materialize. Laurie became depressed over the separation from his family, and divorce rumors began to circulate. When he returned to the U.K. in 2012 after "House" ended, though, Laurie's marriage to Jo became stronger than ever.
>> Is Chris Tucker's Net Worth Negative?
Advertisement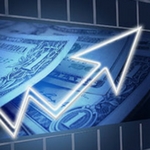 Here's something investment expert Nilus Mattive has never discussed publicly before...

He believes right now is the best time to consider putting some money into the cryptocurrency markets. Let him show you the seven big cryptos that could go to zero, as well as some of his favorite plays and strategies for 2023.

Watch this free video and see for yourself.