David Foster Net Worth: He might not be a household name outside North America, but he's collaborated with many stars you will know well.
This songwriter, musician, and record producer has worked with some of the top names in the music business, including megastars such as Madonna, Barbra Streisand, and Whitney Houston, and is now estimated to be worth an eye-watering $80,000,000.
The highlights of his career include 16 Grammy Awards, discovering talents such as Michael Bublé, chairing Verve Records from 2012 through to 2016, and launching the David Foster Foundation, which supports Canadian families with children who need an organ transplant.
Continued success over many decades means Foster is considered one of the most successful songwriters and producers in history, and his work has, in total, has sold hundreds of millions of albums – no doubt contributing enormously to his net worth.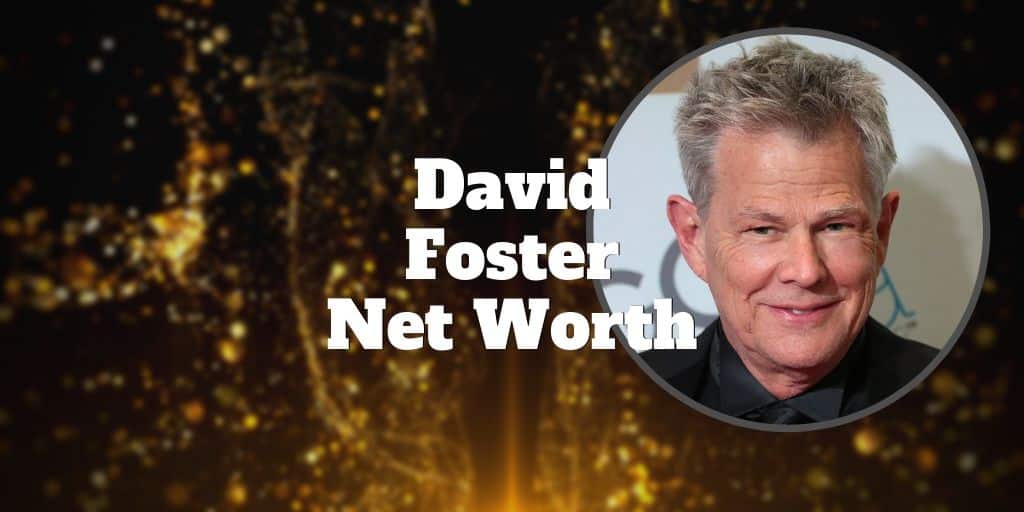 Inset Photo Credit: Gage Skidmore [CC BY-SA 3.0]
David Foster: His Rise to Fame
Foster's music career started as a keyboardist for Skylark, who achieved one top ten hit with Wildflower in 1973. After that, Foster formed the album Airplay, before later contributing to albums from a range of artists including Earth, Wind and Fire (I Am), George Harrison (Extra Texture), and Guthrie Thomas (Lies and Alibis).
It was during this time that he won his first Grammy, the first of many, for co-writing Earth, Wind and Fire's After the Love Has Gone, which won Best Rhythm & Blues Song in 1979.
Having found he had a talent for songwriting and production, Foster switched his focus from his own career as an artist in order to work with other artists.
In particular, he drew widespread praise and attention for his work with Chicago, and is considered a key component of their success.
During the '80s he produced three of their albums, 1982's Chicago 16, 1984's Chicago 17, and 1986's Chicago 18, as well as co-writing many of their hits, including Hard to Say I'm Sorry, which reached No. 1 in the US charts.
>> Gwen Stefani's Net Worth Is Astonishing
David Foster Songs and Grammys
The '80s saw Foster win five Grammy awards, including Best Cast Show Album with Dreamgirls in 1982 and Producer of the Year in 1984. 1985 notably saw his work receive six nominations, largely for his work on St. Elmo's Fire, but no wins.
The '90s saw significant success. In 1991, he won Album of the Year and Record of the Year for producing the album Unforgettable With Love and its single Unforgettable. Released by Natalie Cole, the album was a highly successful cover album of tracks performed by Nat King Cole, her father.
This track and album double success was repeated in 1993 through his work with Whitney Houston. The Foster-produced Album of the Year, The Bodyguard – Original Soundtrack was a great success, and he also won an Emmy for Record Of the Year (I Will Always Love You) and Best Instrumental Arrangement Accompanying Vocal(s) (When I Fall In Love) for tracks on the album and from the film. This was topped off with a win in the Producer Of The Year category.
In 1996, Foster won a Grammy for producing Falling Into You, the Celine Dion album that became one of the best-selling albums in history, as well as for another collaboration with Natalie Cole, on her When I Fall In Love.
Recent wins have been less frequent, but Foster has seen success with the Michael Bublé album's Call Me Irresponsible (2007) and Crazy Love (2010).
Although they did not result in Emmy wins, Foster has also worked on many other significant projects, including work with Mary J. Blige, Bryan Adams, Alice Cooper, Jennifer Lopez, Michael Jackson, and many others.
Other notable collaborations include his work with Irish band, The Corrs, which rocketed to superstardom thereafter.
This gives a key clue to his success, and the secret behind his $80,000,000 fortune – his work ethic. Through hard work and application, the quantity of his work has matched the quality, resulting in widespread and continued success.
>> Russell Crowe Is Extremely Rich
David Foster TV & Film Work
In addition to his work with many chart-topping artists, Foster has a significant portfolio of work for TV & Film, with more than 200 Soundtrack writer credits listed on IMDB, some of which were written specifically for this use, others are previous works written for other artists being reused.
He appeared as a guest mentor on American Idol in 2006 and was a vocal coach on The View to Star Jones.
In 2008, Foster has made it to the pinnacle of TV, featuring on The Oprah Winfrey Show with Celine Dion.
Andrea Bocelli has collaborated with Foster a number of times too, including on his live album: Concerto: One Night In Central Park. Together they worked on a PBS special too.
Other notable TV spots include an appearance on The Real Housewives of Beverly Hills, as well as Asia's Got Talent, where he judged talent for a couple of seasons.
Significant works include St Elmo's Fire, The Bodyguard, and The Score.
>> How Is Dr Phil Worth So Much?
---
➤ Free Guide: 5 Ways To Automate Your Retirement
---
David Foster Charity Work
Foster is known for his charity work, having volunteered his time and expertise to in excess of 400 charities over the course of his career.
Much of his focus is now on The David Foster Foundation, which helps Canadian families meet the additional non-medical expenses involved when their child needs a transplant (which are not covered by healthcare plans).
To date, The David Foster Foundation has helped more than 700 families.
For his philanthropic efforts, David was honored by the Juno Awards in 2019.
>> Wow, Seth MacFarlane Is MEGA Wealthy
David Foster Wife and Kids
Foster has married five times, has five children (all daughters) and seven grandchildren. His first daughter was born when he was just twenty years old.
He married B.J. Cook, a singer and songwriter, with whom he had a daughter, Amy Foster.
In the 1980s, he married for a second time to Rebecca Dyer, and together they had three children: Sara, Erin and Jordan Foster.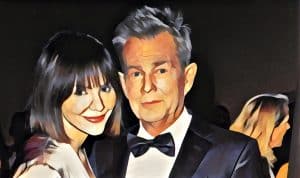 Tennis fans may be intrigued to know that former top German tennis player, Tommy Haas, is married to Sara.
David Foster's third wife is actress Linda Thompson, who was previously a girlfriend of Elvis Presley and formerly married to Bruce Jenner (now Caitlin Jenner). Linda and David worked together on the worldwide hit sung by Whitney Houston, called "I have nothing."
In 2011, Foster married his fourth wife, Yolanda Hadid, who is the mother of supermodels Bella Hadid and Gigi Hadid. Six years later the married was officially over and Foster became a single man again.
He married his current wife, Katharine McPhee (runner-up in the 2006 American Idol) in 2019 in London.
>> Ben Affleck Is A Very Rich Movie Star
How To Build A
David Foster Net Worth
Building a David Foster net worth tally is no mean feat. Foster is not only extremely talented, he's also very connected to Hollywood, as well as the who's who in the music industry. So, while it may be out of reach of most people to amass a fortune like his, the good news is there are tried and tested ways to build your own wealth.
One simple way to save and invest without even having to think about it is an app called Acorns. The way it works is each time you swipe your credit card your purchase is rounded up to to the nearest dollar and the loose change invested on your behalf.
If you want to take a little more control over how your money is invested, Stash may be a better fit. The app allows you to invest in themes, such as sustainable investing or social media companies. And it's very friendly to beginner investors.