Inset Photo Credit: Georges Biard [CC BY-SA 3.0 (https://creativecommons.org/licenses/by-sa/3.0)]
A talented actor, producer, and screenwriter, Denzel Washington has left his mark on American film and culture.
He rose from humble beginnings in New York and has amassed an estimated net worth of $215 million. Each year, he earns an estimated $60 to $80 million, so his net worth will likely continue to climb.
Washington's filmography has earned significant critical acclaim over his career. Among many other awards, he has been the recipient of two Golden Globes, a Tony Award, and Academy Awards for Best Supporting Actor and Best Actor.
His career has spanned multiple decades, and he got his start in 1977 in a made-for-television movie called "Wilma." His work on the daytime drama "St. Elsewhere" during the 1980s gave Denzel Washington his big break, and he has appeared in more than 50 movies.
In addition to his storied acting career, Washington has also stepped behind the camera as a producer and director. He produced, directed, and starred in the film "Fences" in 2016.
How is Denzel Washington's net worth estimated at $215 million? We lift up the curtain below.
Denzel Washington:
His Humble Beginnings
Denzel Washington was born in 1954 into humble beginnings in Mount Vernon, New York, which is an inner suburb of New York City. It is located just above the borough of the Bronx, and he states that the area was ridden with crime.
His father was a Pentecostal minister and worked for New York City's water department. His mother, a beauty salon owner, originally came from Georgia.
Washington went to school in Mount Vernon until he turned 14 when his parents got divorced.
Around that time, he says that he was friends with a group of boys who have now all served time in prison. According to Washington, his childhood friends have served a cumulative of more than 40 years in prison.
Of his childhood friends, he says that they were all nice people but that they were lost to the streets of their neighborhood.
Denzel Washington's Mom
Changed His Life
He credits his mother's decision to send him to military school as pivotal in changing the trajectory of his life. Washington says that attending military school allowed him to learn discipline and was a major turning point in his life.
After the military academy, Washington attended one year of high school in Florida from 1970 to 1971. He finished his final year of high school in Daytona Beach, Florida, in 1971.
While still a teenager, he dreamed of attending college at Texas Tech in Lubbock simply because its school mascot was the same as the one that his Boys & Girls Club had as a child.
He attended Fordham University, graduating in 1977 with degrees in drama and journalism. He also played on the school's basketball team.
While he was in college, he took a semester off from school and worked as a creative arts director at a summer camp in Connecticut. At that camp, a co-worker suggested to Washington that he might want to consider acting as a career.
Following his graduation, he attended the American Conservatory Theater for one year in San Francisco. He then returned to New York to pursue acting.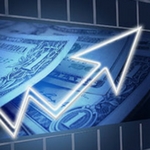 As you've no doubt seen on the news, our economy is facing uncertain times ahead. Inflation continues to skyrocket, the Fed has been failing us left and right, and the government is in shambles. As it stands, your money is not safe. But there is hope, the Inflation Survival Plan will tell you everything on how to not only survive, but actually thrive through this harsh economic change.

So don't wait until it's too late, act now and secure your future TODAY!
Denzel Washington's
First Big Break
After his early roles in "Wilma" and "Carbon Copy," Washington appeared in "A Soldier's Play," which was an off-Broadway play that was produced by the Off-Broadway Negro Ensemble Company.
For his role as Private First Class Melvin Peterson in that play, Washington earned an Obie Award. He appeared in "A Soldier's Play" from 1981 through 1983.
He landed a role on "St. Elsewhere," and he appeared during the show's entire run from 1982 to 1988.
During that time, he also acted in multiple films. In 1987, he starred as an anti-apartheid activist in the movie "Cry Freedom" for which he was nominated for an Academy Award for Best Supporting Actor.
---
➤ Free Guide: 5 Ways To Automate Your Retirement
---
Denzel Washington Early Movies
After "Cry Freedom," Washington starred in "For Queen and Country" in 1988 and "The Mighty Quinn" in 1989. Also in 1989, he portrayed an ex-slave soldier in "Glory" and won the Academy Award for Best Supporting Actor.
Washington really broke out during the 1990s. He starred in several Spike Lee films, including "Mo' Better Blues" in 1990, "Malcolm X" in 1992, and "He Got Game" in 1998.
Other critically acclaimed films in which he starred during the '90s included the following:
"Philadelphia," in which he played the attorney of a gay man with AIDS
"The Pelican Brief"
"Crimson Tide"
"Much Ado About Nothing," which is a film version of the comedy by Shakespeare
"The Hurricane"
In "Philadelphia," Washington starred as a lawyer who represented Tom Hanks' character, a gay attorney in Philadelphia who was fired because he had AIDS.
"The Pelican Brief" and "Crimson Tide" were both thrillers, the former based on a novel from John Grisham.
"Much Ado About Nothing" was a comedy in which he played the character Don Pedro.
In "The Hurricane," Washington portrayed boxer Rubin "The Hurricane" Carter in a true story about Carter's conviction for three murders and the appeal that led to his conviction being overturned 20 years later.
Denzel Washington Best Movies
Denzel Washington has appeared in so many great movies that it is difficult to choose the best ones.
However, the review site Rotten Tomatoes has ranked Washington's movies for us.
According to their site, the 10 best movies that Denzel Washington has starred in are the following:
| | | |
| --- | --- | --- |
| 2016 | "Fences" | |
| 1989 | "Glory" | |
| 1992 | "Malcolm X" | |
| 1993 | "Much Ado About Nothing" | |
| 1984 | "A Soldier's Story" | |
| 1994 | "Devil in a Blue Dress" | |
| 1989 | "The Mighty Quinn" | |
| 1995 | "Crimson Tide" | |
| 2006 | "Inside Man" | |
| 2010 | "Unstoppable" | |
In terms of box-office returns, Washington has starred in numerous blockbusters.
"American Gangster," a 2007 movie in which he played a heroin smuggler, grossed $266 million. "Safehouse" from 2012 grossed $208 million at the box office.  And "Philadelphia" grossed $207 million in 1993.
Also released in 1993, "The Pelican Brief" earned $195 million. Finally, 2014's "The Equalizer" earned $192 million in box-office ticket sales.
Advertisement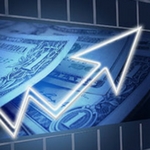 Discover the top 3 hidden AI stocks that could hand you profits of 874% of more!

ChatGPT is the fastest growing app EVER – hitting 100 million users!

Jeff Bezos… Bill Gates… and Elon Musk are betting billions on this "game changing" technology. And you can get in on the ground floor.

Click here to download it for free – with no strings attached.
Denzel Washington Awards
Denzel Washington is one of the most lauded actors of his time, so it should come as no surprise that he has received many awards and nominations, including:
Academy Award for Best Supporting Actor in 1990 for his role in "Glory"
Oscar for Best Actor in 2002 for his role in "Training Day"
Golden Globe for Best Supporting Actor in 1990 for his role in "Glory"
Golden Globe for Best Actor in 2000 for his role in "The Hurricane"
Cecil B. DeMille Award in 2016 for his contributions to the arts
Tony Award in 2010 for Best Actor in a Play for his role in "Fences"
Screen Actors Guild Award in 2017 for Outstanding Performance by a Male Actor in a Leading Role for his role in "Fences"
Washington has also received many other awards, including six Black Reel Awards, two MTV Movie & TV Awards, 17 NAACP Image Awards, and 18 Film Critics Awards.
He has been nominated 96 times for major awards, including:
9 Academy Award nominations
10 Golden Globe Award nominations
1 Grammy Award nomination
2 Prime Time Emmy Award nominations
7 Screen Actors Guild Award nominations
2 Tony Awards nominations
Denzel Washington Wife and Kids
While on the set of Denzel Washington's first TV film, "Wilma," he met his future wife Pauletta Pearson. The couple married in 1983 and have four children.
John David was born in 1984 and is also an actor. His daughter, Katia, was born in 1986 and completed her degree at Yale University in 2010.
Denzel and Pauletta also have twins named Olivia and Malcolm who were born in 1991. Malcolm earned his undergraduate degree in film studies at the University of Pennsylvania, and Olivia appeared in the 2013 film "The Butler."
Denzel and Pauletta Washington renewed their vows at a ceremony that was officiated by Archbishop Desmond Tutu in South Africa in 1995. The couple have been married for 36 years, which is quite a feat in Hollywood.
How Denzel Washington Gives Back
A devout Christian, Denzel Washington has discussed possibly becoming a preacher. He donated $2.5 million in 1995 to help with a church building project in Los Angeles and says that he reads the Bible on a daily basis.
He has performed substantial philanthropic work on behalf of the Boys & Girls Clubs, for which he has worked as a national spokesperson since 1993.
He has made other substantial contributions to the Nelson Mandela Children's Fund, the Fisher House Foundation, the Riley College debate program, and the Fordham University theater program.
From his early beginnings, Washington has become a proud father and husband as well as one of the most well-known and successful actors of his generation.
Considering his acting chops and impressive resume, there should be little wonder as to how he has been able to accumulate a net worth exceeding $215 million.
Advertisement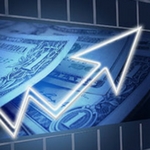 The #1 income play for 2023 is NOT a stock, bond or private company... Rather, it's a little-known alternative investment that could hand you big monthly income from oil and gas.

Find Out What It Is Right Here