Billy Crystal, born William Edward Crystal, is one of the most versatile actors on the big screen today. His career spans 50 years, and in that time, he has written, directed, acted, hosted, and produced dozens of projects.
He appeared in classics like The Princess Bride, When Harry Met Sally, and Monsters, Inc., and he has hosted the Grammys and the Academy Awards.
Some fans are focused on Crystal's comedic roles, while others prefer his skills as a dramatic actor. However, the vast majority of Crystal's audience enjoy the full span of his work, as he has the rare ability to turn any project he takes on into entertainment gold.
Billy Crystal Rise To Fame
Billy Crystal is a New York City native from a family with deep roots in the entertainment industry. His father was a record label executive and jazz promoter, which gave Crystal an early look at life on-stage.
After high school, Crystal tested out a couple of college programs before landing at New York University. There, he focused on television and film directing, and he had the good fortune of studying under renowned director Martin Scorsese.
After graduation, Crystal dove into stand-up, appearing in clubs throughout New York. Two of those included Catch a Rising Star and The Improv, where many stand-up comedians got their start.
Of course, comedy gigs didn't bring in quite enough to pay the bills, so he also worked as a substitute teacher.
He almost made it into the first season of Saturday Night Live, but things didn't quite work out.
Crystal decided the time was right to seek his fortune on the West Coast, and he moved to Los Angeles in the mid-1970s.
>> How Much Is Don Johnson Worth?
Billy Crystal Arrives In Los Angeles
Crystal appeared in a few made-for-tv movies shortly after he arrived in LA, but he generally considers the first step in his on-screen acting career to be his role as Jodie Dallas in the sitcom Soap.
Soap ran from 1977 to 1981, giving Crystal an opportunity to make a strong impact on the industry and on viewers, as Dallas was one of the first gay characters to appear on television.
Over the same period, Crystal appeared in his first film, Rabbit Test (1978). He played the first pregnant man.
Once Soap ended, he was awarded his own comedy show – the Billy Crystal Comedy Hour. This program didn't last long, but Crystal wasn't disappointed.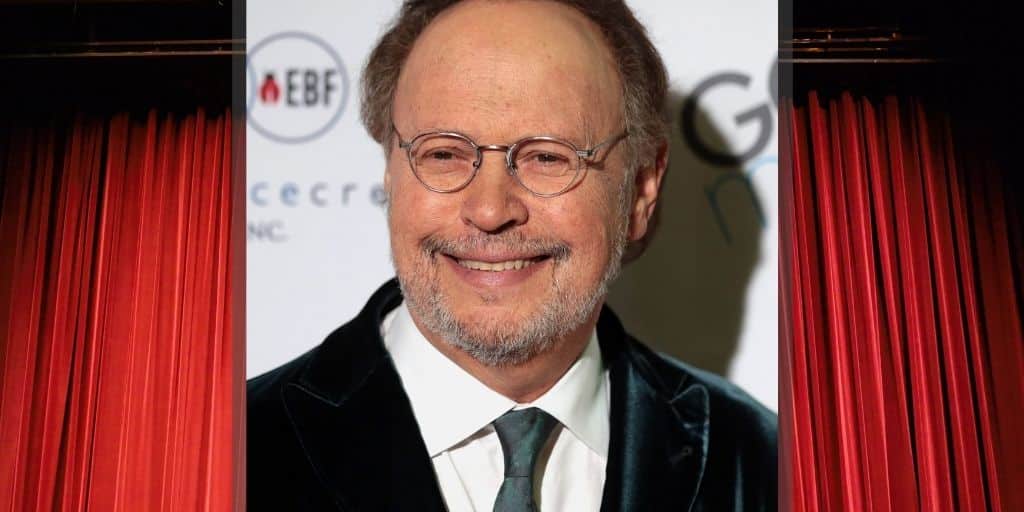 Soon after, he hosted Saturday Night Live. That led to a spot in the Saturday Night Live cast, which he held for one season.
Fans' most vivid memories of Crystal's time on Saturday Night Live tend to lean towards his portrayal of a talk-show host, which was the foundation of multiple sketches.
He came up with the catchphrase "You look… maaaaahvelous…." – a quote that still works its way into the national conversation from time to time.
There were too many opportunities to stay in one place, so Crystal moved on from Saturday Night Live.
He made Running Scared (1986) and launched Comic Relief with peers Whoopi Goldberg and Robin Williams.
This proved to be the turning point in Crystal's career. He landed roles in This is Spinal Tap (1984), Throw Momma from the Train (1987), The Princess Bride (1987), and When Harry Met Sally… (1989).
Suddenly, Crystal was a sought-after star in the enviable position of picking and choosing his projects.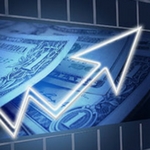 This list ranks the top stocks daily based on our proprietary algorithm. FREE Bonus: 3 Stocks To Double This Year

View this list for FREE now!
Billy Crystal TV Career
When it comes to the small screen, Billy Crystal has done a bit of everything.
He has hosted awards shows, written and starred in sitcoms, and made brief appearances on popular programs like All in the Family, Muppets Tonight, and Friends.
He was a guest on late-night staples, including The Tonight Show with Jay Leno, and he even tried his luck on game shows like All Star Secrets, Hollywood Squares, and The $20,000 Pyramid.
---
➤ Free Guide: 5 Ways To Automate Your Retirement
---
Billy Crystal Movies
After When Harry Met Sally…, all sorts of doors opened up to Billy Crystal.
In 1991, he starred in the comedy City Slickers, and he produced, co-wrote, and starred in the combination comedy-drama film Mr. Saturday Night (1992), followed by Forget Paris (1995) and Hamlet (1996).
He even landed a role in one of Woody Allen's films, Deconstructing Harry (1997).
In 1999, Crystal made another of the films that would define his career. He starred as the reluctant psychiatrist to mob boss Paul Vitti, played by Robert De Niro, in the hit comedy Analyze This.
The movie was critically acclaimed, which led to a sequel, Analyze That, in 2002.
How Many Times Did
Billy Crystal Host the Oscars?
Lots of big names have appeared on the Oscar stage, not only as award winners, but as hosts of the annual ceremony.
Billy Crystal is one of the most memorable, not just because of his skillful facilitation of the program, but because he hosted nine separate times. That's almost a record – only Bob Hope has more Academy Award ceremonies to his credit.
Hope was the Academy Awards host for 19 years, though these were not consecutive.
Hosting the Academy Awards is an honor reserved for America's top entertainers. Other notable hosts include Johnny Carson, who hosted five times, Whoopi Goldberg, who took on the role four times, Ellen DeGeneres and Chris Rock who hosted twice, and Hugh Jackman, Steve Martin, and Frank Sinatra, each of whom hosted the ceremony once.
Advertisement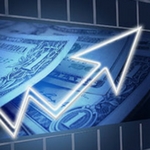 The early bird gets the worm and the options trader who waits until 9:30EST can win big! Hi, I'm Dave Aquino and if you're new to options trading, my e-book "How To Master the Retirement Trade" will show you exactly how to take advantage of this early morning, profitable, but often overlooked window of trading time.

Download your copy today and let's get started!
What Does Billy Crystal Do Now?
Fifty years into his acting career, and Billy Crystal is still going strong.
He wrote a book, Still Foolin' 'Em: Where I've Been, Where I'm Going, and Where the Hell Are My Keys? in 2013, and he created and played a lead role in the 2015 sitcom The Comedians.
Recent films include Parental Guidance (2012), Untogether (2018), and his latest project Standing Up, Falling Down (2019).
Crystal remains an important part of the Monsters, Inc. franchise as the voice of the beloved Mike Wazowski. Disney+ has a new Monsters, Inc., series to be called Monsters at Work coming soon, and Crystal will lend his talents to the character once again.
It's important to note that Crystal's talents go beyond acting, directing, and producing.
He is the author of books and plays, some of which share intimate details of his life in the world of entertainment.
Titles include:
Absolutely Mahvelous (1986)
I Already Know I Love You (2004)
700 Sundays (2005)
Grandpa's Little One (2006)
Still Foolin' 'Em: Where I've Been, Where I'm Going, and Where the Hell Are My Keys? (2013)
The audiobook version of this last title was nominated for a Grammy Award in the category of Best Spoken Word Album.
>> What's Michael Strahan's Net Worth?
How Much is Billy Crystal's Net Worth?
The beauty of a long and successful career is that eventually, you become self-sufficient.
Crystal has now accumulated enough wealth to turn down projects that don't interest him. When projects that do interest him are few and far between, he has the resources to create his own opportunities.
Based on his assets, estimated compensation for various projects, and residual  income streams from roles he played over the years, industry experts believe Billy Crystal's net worth to be approximately $60 million.
>> How Much Money Does Ben Affleck Have?
Billy Crystal Awards and Honors
Billy Crystal has been tapped to host a long list of recognition ceremonies, but he is no stranger to being on the receiving end of awards and honors.
He has been nominated for 21 Primetime Emmy Awards, and he won six times. Two of these awards were the result of his work in writing and hosting the Academy Awards.
Crystal earned a Tony Award – Best Special Theatrical Event – for his one-man play 700 Sundays. The piece offered insight into his childhood, and he performed the two-act show across the United States and throughout Australia. Later, HBO filmed the show and released it to the small screen in 2014.
Emmy Awards and a Tony Award might be the most notable honors Crystal received, but they aren't the only ones.
He was a winner of the Mark Twain Prize, and he is a member of the select club of entertainers who has a star on the Hollywood Walk of Fame.
He even won a Grammy Award for Best Comedy Recording after he released his stand-up album titled Mahvelous!
Is Billy Crystal Married?
Hollywood actors might be known for their brief, tumultuous relationships, but Billy Crystal is an exception to the stereotype. He has been married to the actress and producer Janice Crystal since June 4, 1970.
The pair worked on 700 Sundays together, and Janice Crystal played critical roles in My Uncle Berns (2003) and The Comedians (2015).
The couple has two children, both of whom have followed their parents into the entertainment industry. Jennifer is an actress, and Lindsay is a producer.
The Crystals own houses in New York and Los Angeles, but it is the Los Angeles property that they consider home.
Billy Crystal Net Worth Summary
Billy Crystal is a man of many talents, and in his 50-year career, he has appeared in dozens of films and television programs.
He is one of the most recognizable entertainers in the United States, and he enjoys a global reputation for acting.
Along the way, Crystal earned massive paychecks, giving him the freedom to pursue his passion projects.
Today, his net worth is estimated at approximately $60 million.
>> Is Matthew McConaughey Rich?
Advertisement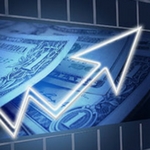 This list ranks the top optionable stocks daily based on trend, volume, price and our proprietary algorithm. FREE bonus: a strategy for generating income in 8 minutes per day.

View this list for FREE now!