David Lee Roth is an American rock vocalist, musician, songwriter, actor, author, and former DJ.
As one of the rock icons of the 1980s it's no surprise that he's built a fortune but David Lee Roth's net worth is estimated at an astonishing $71 million.
How did he get so rich?
David Lee Roth Rise To Fame
Born on October 10, 1954 in Bloomington, Indiana, he is best known as the lead vocalist of American hard rock band 'Van Halen'.
His mother Sibyl Roth was an art teacher and his father Nathan Roth was an ophthalmologist.
When Roth was in his teens, his family moved to California. He went to The Webb Schools in Claremont, California, and John Muir High School in Pasadena. He also studied at Pasadena City College, though he did not graduate with a degree.
It was at the Pasadena Community College where he met the Van Halen brothers, Eddie and Alex. David, along with the Halen brothers and bassist Michael Anthony. Together they formed the highly successful Van Halen hard rock band.
>> What Is Nick Cannon's Net Worth?
David Lee Roth Van Halen
The band released its debut album titled 'Van Halen' in 1978 and tasted its first major success in 1984 with the song 'Jump', which reached No. 1 on the Billboard charts.
In 1985, David decided to leave the successful band to focus on his solo career. David's solo career took off with the hit song: Crazy from the Heat. However, as years passed, David's solo career lost luster.
In 1996, Van Halen and David reunited (due to the departure of David's replacement Sammy Hagar) for two new songs on the band's greatest hits album.
The reunion proved to be short-lived though, as Van Halen replaced David with singer Gary Cherone (formerly of Extreme). In 1997, he wrote and released his autobiography book titled Crazy from the Heat.
During his singing career, David also worked as a DJ for some time.
David reunited a second time with his former band in 2006, which resulted in a highly successful North American tour.
David was inducted into the Rock and Roll Hall of Fame as a member of Van Halen in 2007, though David snubbed the induction.
David, along with the band, released their comeback album A Different Kind of Truth in 2012. The front man of the hugely successful rock band is presently worth over $70 million.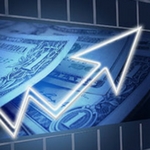 Thanks to forgotten 50-year-old legislation, often ignored by investment advisors, gold bugs, and silver hounds... You can now collect $10,000 or more in free silver.

Millions of Americans know NOTHING about this... Because it exploits a "glitch" in the IRS tax code that helps protect your retirement... While paying ZERO TAXES & PENALTIES to do it. That's why you need to see this NOW.

Click Here to get all of the details in this FREE Kit
From Mammoth to Van Halen
In 1974, David joined the band named Mammoth. Eventually, the band changed its name from Mammoth to Van Halen.
The band was successful locally and performed regularly at the Starwood Club. During their four-month stint there, they were first noticed on the big stage.
In early 1977, Warner Brothers' Ted Templeman was present at the Starwood Club while the group was performing. He liked what he heard, and signed them to a contract.
The group made its debut in 1978 with the self-titled album Van Halen, which earned them nationwide recognition, selling more than 12 million copies. 
The band would eventually go on to record five highly successful albums in the next seven years. The band's image was carefully cultivated as that of an archetypal rock band by Roth, who played a stellar part in its success, both as a lead singer and as its main lyricist.
The band continued to be successful, but the creative fissure which had developed early on between Roth and Van Halen kept widening.
The primary reason for the increasing aloofness was the type of music each wanted to record. Roth wanted cheerful songs centered on themes of partying and sex (along the lines of Aerosmith and AC/DC), while the latter wanted more depth in lyrics.
The situation became unsalvageable with the creation of Eddie's own recording studio at home.  The difference of opinion hardened with Eddie taking up a radio-friendly pop direction with keyboards and synthesizers, whereas Roth was insistent on the band continuing with its tradition of playing straight hard rock with only guitars and drums.
Roth formally bid adieu to his band mates on April 1, 1985, despite the fact that their album 1984 was both critically and commercially successful.
In June 1996, Roth's brief reunification with Van Halen generated a lot of public enthusiasm.
Roth recorded two new songs Can't Get This Stuff No More and Me Wise Magic (it became a No. 1 Billboard Mainstream Rock hit in 1996) for Van Halen's Best Of – Volume I.
The union, however, proved to be short-lived again as Roth was replaced by Gary Cherone after he got into a spat with Eddie Van Halen at the MTV Video Music Awards, during which they reportedly threatened each other.
In 2001, there were rumors doing the rounds of yet another reunion. Despite strong buzz as well as Roth's confirmation that he had indeed recorded several new songs with Van Halen, nothing came out by way of music.
>> Carrie Underwood's Net Worth Will Surprise You
---
➤ Free Guide: 5 Ways To Automate Your Retirement
---
David Lee Roth Solo Career
In late 1985, Roth formed his own band consisting of guitarist Steve Vai, bassist Billy Sheehan, and drummer Gregg Bissonette.
Together with veteran producer Ted Templeman, Roth released his debut solo LP, Eat 'Em and Smile in July 1986.
The album was a huge critical and commercial hit, charting at No. 4 on the Billboard Top 200, and selling in excess of 2 million copies in the United States.
In January 1988, Roth released Skyscraper, which climbed to the number 6 position on the Billboard album chart and contained the hit single Just Like Paradise. It sold over two million copies in the US.
Roth's third solo LP A Little Ain't Enough, which was released in January of 1991, achieved RIAA gold status shortly after its launch.
>> How Rich Is Arnold Schwarzenegger?
David Lee Roth Trivia
In April 1993, Roth made headlines after he was arrested in New York City's Washington Square Park for buying a controlled substance.
In March 1994, Roth released Your Filthy Little Mouth, which proved to be a critical and commercial failure. It was, in fact, Roth's first solo effort that failed to achieve RIAA Gold or Platinum status shortly after its release.
In 1995, Roth performed with brass bands in Las Vegas casinos, with a lot of exotic dancers. Roth in the late 90s also trained as an Emergency Medical Technician (EMT) in New York City.
In 1997, he published his autobiography titled Crazy From the Heat. The lengthy book shares its name with Roth's debut release as a solo artist in 1985's Crazy from the Heat EP.
Recorded and transcribed by a Princeton University graduate who followed Roth around for almost a year, the book recorded Roth's experiences as a member of Van Halen, a solo artist, his childhood, hobbies and recording/touring experiences.
It also contained Roth's poetry which had never been officially published before. The book received critical acclaim and was a New York Times bestseller.
The book was praised as "intelligent, thought provoking, insightful and educational" and did a good job of reinforcing Roth's image as an adventurer and someone popular and witty.
In 1999, Roth went on to record Song of Love for 9-year-old Ashley Abernathy suffering from blood cancer.
>> What Is Joe Rogan's Net Worth?
Advertisement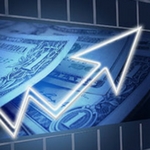 During and after the Great Financial Crisis of 2008, 485 U.S. banks went under. Here at Weiss Ratings, we warned about 484 — an accuracy rate of 99.8%. Now, we have a new warning. But this time, it's not just about a few hundred banks … it's about nearly every single bank in America …

Get all the details here
David Lee Roth Revival
In 2002, The Song for Song: The Heavyweight Champions of Rock and Roll Tour, featuring Roth and musical rival Sammy Hagar, generated a lot of publicity and cash, and  considerably revived Roth's flailing career.
In 2003, Roth released his final solo album called Diamond Dave. In 2004, Roth made a brief appearance on the hit TV series The Sopranos, where he is shown as a poker-playing guest of Tony Soprano.
On July 4, 2004, Roth performed with the world-renowned Boston Pops Orchestra at Boston's annual Pops Goes the Fourth celebration. The performance witnessed live by thousands of people also attracted a massive TV audience.
>> How Wealthy Is Mary J Blige?
The David Lee Roth Show: 2006
Roth was called to take his friend Howard Stern's place on terrestrial radio, after Stern took up a job offer at Sirius Satellite Radio. The show was aired only briefly and ended up in a lawsuit.
During the four months from January to April for which the show was telecast, Roth dated Howard 100 News reporter Steve Langford.
Roth's complaints towards the management, a missed podcast, and other issues led to the early termination of the show and the subsequent lawsuit.
Return to Van Halen:
2007–Present
In March 2007, the four original members of the band Van Halen and Sammy Hagar were inducted into the Rock and Roll Hall of Fame.
The Van Halen brothers could not attend because of Eddie's condition. It was decided that Roth would play with the band Velvet Revolver.
However, they parted ways after failing to reach a decision about which songs they would play at the ceremony.
Roth opted out of the ceremony, causing further public embarrassment for the band.
On August 13, 2007, Van Halen along with Roth confirmed their new tour at a press conference in Los Angeles. On June 5, 2008, Van Halen announced that the 2007–2008 tour with Roth netted more than $93 million; the band played 74 arenas around the US and Canada.
Van Halen with Roth released A Different Kind of Truth on February 7, 2012, and started a tour later that month.
It was during the tour that the band released a new live album Tokyo Dome Live in Concert, and made its television debut appearing on Jimmy Kimmel Live!
>> Chaka Khan's Net Worth Is Massive
The Roth Show: 2012–present
Roth started a video webcast on his YouTube channel in October of 2012 and soon also on iTunes.
Titled the The Roth Show, the webcast saw Roth speaking about a wide variety of topics, including tattoos, music, his band and music, among other things.
Roth has had a passion for tattoos, spending more than 300 hours getting tattooed in Japan between 2013 and 2014.
In 2018, Roth, together with business partner and tattoo artist Ami James, created skincare products for tattooed skin called 'INK the Original'.
He posted a video on November 1, and dedicated it to the victims of Hurricane Sandy that had struck around that time.
>> Russell Crowe Is Very Wealthy
David Lee Roth Albums
David Lee Roth Singles
California Girls (1985)
Material Girl / California Girls
Madonna / David Lee Roth (1985)
Just a Gigolo / I Ain't Got Nobody (1985)
I'm Easy / Big Trouble (1986)
That's Life / Bump and Grind (1986)
Tobacco Road (1986)
Yankee Rose / Shy Boy (1986)
Goin' Crazy! / ¡Loco del calor! (1986)
Damn Good / Skyscraper (1987)
Just Like Paradise / The Bottom Line (1987)
Knucklebones (1988)
Skyscraper (1988)
Stand Up (1988)
A Li'l Ain't Enough / Baby's on Fire (1990)
Sensible Shoes (1991)
Experience (1994)
Night Life (1994)
She's My Machine / Mississippi Power (1994)
Don't Piss Me Off (1997)
Slam Dunk! (1998)
David Lee Roth's Personal Life
David Lee Roth moved out with his father when he was 17 when his parents officially split.
He has two sisters named Lisa and Allison.
David had a relationship with fashion designer Fleur Thiemeyer in 1986.
He also dated model, actress and lyricist Caron Bernstein in the early 1990s.
Lee describes himself as a wanderer and not willing to settle down with anyone.
Roth currently has a Japanese girlfriend and has been a resident of Tokyo since May 2012.
The Van Halen front man, though, maintains homes in New York City and Pasadena, California.
>> Denzel Washington's Net Worth Is Extraordinary
Advertisement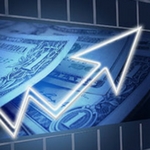 The early bird gets the worm and the options trader who waits until 9:30EST can win big! Hi, I'm Dave Aquino and if you're new to options trading, my e-book "How To Master the Retirement Trade" will show you exactly how to take advantage of this early morning, profitable, but often overlooked window of trading time.

Download your copy today and let's get started!