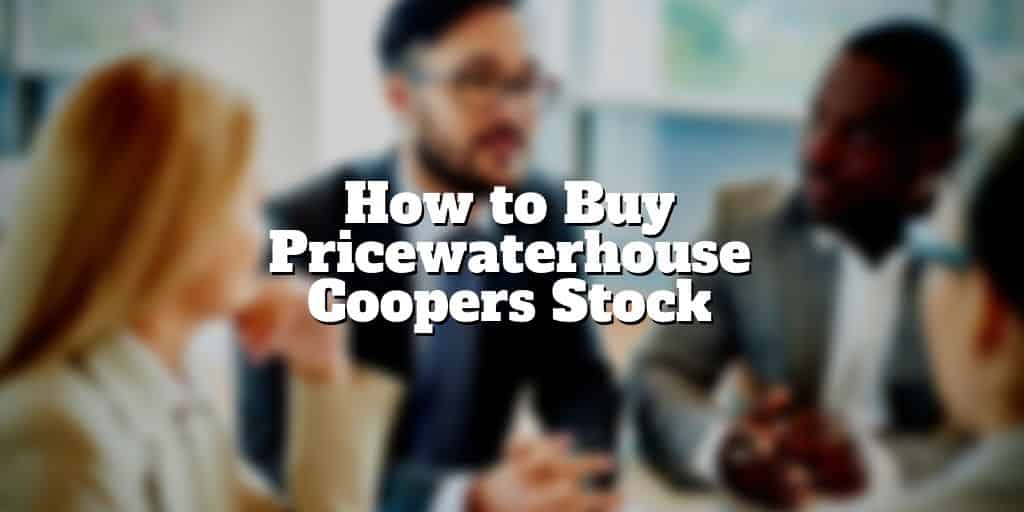 Pricewaterhouse Coopers (PwC, for short) is one of the world's largest professional services and accounting companies in the world. Based in London, the company employs thousands of people around the globe and dates back to the 1800s, making it one of the oldest organizations in the world.
Because of its reputation, you might think that PwC is a good company to invest in. However, like with any investment, you need to weigh up the advantages and disadvantages of purchasing stock in a company like this. Would it make more sense to invest in another professional services company?
What is Pricewaterhouse Coopers?
Pricewaterhouse Coopers, or PwC as it's commonly known, is a professional services company based in London, with offices in the United States and elsewhere. It is the second-largest professional services organization in the world and, alongside KPMG, EY, and Deloitte, it is one of the major global auditors.
This company dates back to the 1880s and now offers a wide range of services in various languages. With more than 150 offices in over 700 locations around the world, this is one of the world's largest companies. Global revenues exceeded $41 billion in the 2018 fiscal year.
With such diverse revenues from around the world, you might think buying shares of PwC stock would be a good buy-and-hold investment for the long-term, but you're in for some bad news – PwC is not available for purchase by the ordinary Joe and Jane Investor.
Why Can't You Purchase PwC Stock?
PwC is not a public company in the U.S. This means you won't be able to purchase stock in this organization. In fact, it is the fifth-largest privately owned company in the U.S.
The company is structured as a network of firms which are separate legal entities. It's not a single international partnership as you might imagine.
That makes it impossible to buy a share of PwC as a whole. So if you want your portfolio to have exposure to accounting and professional services, you might want to look into alternative companies instead. But with so many accounting firms out there, where do you start?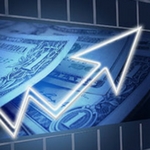 Here's something investment expert Nilus Mattive has never discussed publicly before...

He believes right now is the best time to consider putting some money into the cryptocurrency markets. Let him show you the seven big cryptos that could go to zero, as well as some of his favorite plays and strategies for 2023.

Watch this free video and see for yourself.
Alternatives To Buying PwC Stock
As you can't purchase stock in PwC, it's important that you don't just invest in another accounting company for the sake of it. If you don't know about a company's financial history or the accounting industry in general, you could lose money.
Like with any investment, it's important that you do your research. Start by looking at the big professional services and accounting companies worldwide. These include KPMG, EY, and Deloitte.
Is KPMG Public?
Like PwC, KPMG is a professional services network based in Amstelveen in the Netherlands.
KPMG company employs more than 200,000 people around the world and specializes in services like financial audits and tax.
Sadly, KPMG is also a private company so you can scratch it off your list as a possible investment opportunity. When you log into your brokerage account at tastyworks, you won't find a KPMG ticker symbol available.
tastytrade SPOTLIGHT

Investormint Rating

4.5 out of 5 stars

Commissions: Closing trades for Stocks & ETFs and Options are commission-free
Account Balance Minimum: $0
Commissions: $0 flat rate for stocks

via tastytrade secure site
Is EY Publicly Traded?
Ernst & Young (EY) is another professional service organization that could make a good investment. Like PwC, this company operates from London, and it's one of the world's largest accounting companies. EY has a global reputation that impresses investors in various sectors.
You might think EY is publicly traded but again you're in for a letdown! EY is not listed on public exchanges like the New York Stock Exchange or NASDAQ.  Instead it's owned by approximately 6,000 partners worldwide and is ranked as the 11th largest private company in America.
Owners are expected to invest a certain amount to claim their share of the firm but these figures are hidden from the public so the EY price per share is unknown.
Is Deloitte Public or Private?
Among the top tier accounting firms that leaves us with Deloitte. Is Deloitte publicly traded?
Touche Tohmatsu Limited, or Deloitte, is a professional services network that employs thousands of professionals and generates significant revenues every single year.
The company is structured as a partnership also and has principals who are owners of the firm. Like EY partners, Deloitte partners buy a stake upfront in exchange for a share of proceeds later on.
Usually these principals have spent time in the trenches crunching numbers and are now rainmakers who are responsible for driving company revenues.
---
➤ Free Guide: 5 Ways To Automate Your Retirement
---
When Should You Buy Stocks of Accountancy Firms?
Is now is a good time to invest in accounting stocks? Experts predicted that revenue from the accounting, tax, and payroll services industry in the U.S. would generate around $156 billion last year.
The lion's share of these revenues is claimed by the top firms like Deloitte, EY, KPMG and PwC but as you've seen these companies are not publicly traded.
Other global firms like Grant Thornton and Crowe Horwath are structured as LLPs too, making it a veritable challenge to gain portfolio exposure to accounting firms.
Even if you could buy stock of publicly traded accounting firms, your investment would be susceptible to market and economic conditions, government decisions, and general supply and demand.
In general, accounting firms are tied to economic growth overall. As more companies are born, more demand for accounting services drives higher revenues for these firms. And equally downturns cause accounting companies to suffer in terms of revenues and profits.
The cyclicality of these businesses means you need to pay attention to economic and business cycles. If you're not sure which ones, a favorite of famed investor Warren Buffett is to compare the total value of all stocks in the US to GDP.
When stock valuations are high compared to GDP, economic cycles are typically nearer the end of boom periods, and equally when valuations are low relative to GDP, bust periods may be ending and a new economic cycle beginning.
How to Buy Pricewaterhouse Coopers Stock
The takeaway is that if you want to buy PwC stock, you're in for disappointment unfortunately. Short of joining PwC as an employee and working your way up to partner, the chances of claiming your share of its profits are virtually nil absent some significant structural change – which is highly unlikely.
Even if you want to purchase alternatives to Pricewaterhouse Coopers stock like EY, KPMG, or Deloitte you'll be letdown because they too are privately owned.
But don't let these private companies dissuade you from searching for the best professional services firms to invest in. At top brokers you can screen for the best sectors and the best companies to invest in by industry.
Advertisement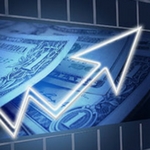 How a 300-square-mile stretch of America's Heartland could power a multi-billion-dollar tech boom… and create a new generation of American millionaires

Learn more here.