YouTube is extremely popular – nearly 1.8 billion people log on to the American video-sharing website every month, and many more may watch YouTube videos without typing in a username and password.
Leading analysts say that if YouTube were a stock, it would have a market capitalization of more than $75 billion.
Of course, YouTube is not an independent company; it's owned by Alphabet Inc., which is the American multinational conglomerate that also owns Google and six other widely used applications.
If you want to own a chunk of YouTube, you'll have to buy Alphabet Inc. stock.
If YouTube Stock Could Be Bought
If YouTube stock could be bought, it would be one of the biggest companies in the world and one of the hottest stocks on the Nasdaq today. Alexa ranks YouTube as the second most visited website in the U.S.
It isn't just the number of people who log on to YouTube that makes this internet property such a phenomenon, though; it's also the sheer amount of time people spend on the site.
tastytrade SPOTLIGHT

Investormint Rating

4.5 out of 5 stars

Commissions: Closing trades for Stocks & ETFs and Options are commission-free
Account Balance Minimum: $0
Commissions: $0 flat rate for stocks

via tastytrade secure site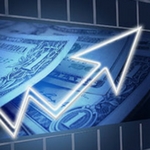 The next 10 minutes could change your life. We've recorded a special sit-down interview with a reclusive millionaire who details how he's closed out winning trade after winning trade throughout the volatility of 2022. In fact, he hasn't closed a single losing trade since 2016. Sounds impossible? It's not - and he'll prove it to you.

Click to see this exclusive sit-down interview
The average mobile user spends more than 40 minutes per session, making YouTube the second stickiest URL on the internet, just behind Facebook.
People across the globe are now watching more than 150 million hours of YouTube every day. They watch it on their computers, mobile devices, and increasingly on their television sets.
Although YouTube is used as a repository for uploads of everything from cute pet videos to family vacation movies, the most widely viewed YouTube content is produced and shared by Gen Xers and Millennials who have figured out that YouTube insta-fame is a far more convenient way to jump-start celebrity status than moving to Los Angeles.
YouTube TV: The Media Killer?
Until recently, YouTube spent relatively little to acquire content. The company didn't have to; YouTube users were all too happy to create the content themselves in the hopes of becoming the next big YouTube sensation or creating the next viral video.
In February 2017, however, YouTube announced that it was launching a live, on-demand television subscription service to be called YouTube TV.
For $9.99 a month, viewers can tune in to up to 40 sports and entertainment networks on supported devices.
Subscribers can also access original content on YouTube Premium (formerly YouTube Red).
YouTube Premium films and series starring proven YouTube personalities are produced as collaborative efforts with traditional movie studios. The YouTube TV subscription service is entirely ad-free.
According to the weekly business magazine Bloomberg Businessweek, Alphabet Inc. is prepared to spend several hundred million dollars on original YouTube content.
While this may sound like a great deal of money, it's just a fraction of the money that companies like Netflix, Amazon and Apple are estimated to be spending on content acquisition and creation.
In 2018, Netflix spent between $7 to $8 billion on content and the burn rate is only expected to increase.
Apple's budget for original content is also in the billions while Amazon spent approximately $3.5 billion on licensing fees and $1 billion on original programming in 2018.
>> By the way you might be interested in this in-depth guide from Authority Hacker on Google's ranking factors.
Advertisement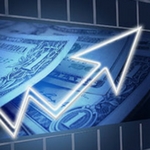 This list ranks the top stocks daily based on our proprietary algorithm. FREE Bonus: 3 Stocks To Double This Year

View this list for FREE now!
Massive YouTube Followers Equal Massive Revenue
The most popular YouTube content creators use the platform for offering advice to enthusiastic niche audiences who are looking for simple solutions to problems they encounter while pursuing their special interests.
Gaming hints and cheats, beauty tips, health, tech reviews, fashion showcases, travelogues and DIY tutorials abound.
One of the most popular categories is comedy. Uploading videos of living room comedy routines can help fledgling Joe Rogans and Chris Tuckers whiz past the open-mike stage of career building by drumming up name recognition among a subscription base.
Comedian Jenna Marbles began posting comedy videos on YouTube in 2010; by 2018, she had more than 17 million YouTube subscribers, and she was pulling in $4 million a year from YouTube ad revenues, movie roles and a toy line.
Since human beings have an insatiable interest in each other's private moments, vlogging is also a hot topic.
Think of it as the ultimate form of reality TV. When you tune in to a vlog you follow, it's like catching up with a close personal friend.
YouTube personality Casey Neistat jump-started his career in 2010 with a video about whether or not it was ever appropriate to use the emergency brake cord on the New York City subway.
Although Neistat doesn't monetize his videos directly with ad revenues, he still earns approximately $120,000 a month from lucrative sponsorships with companies like Samsung, J. Crew and Nike.
Then, there's music.
Although YouTube is primarily known for its streaming video libraries, the number of people who use the service to listen to music is larger than Spotify's entire subscription base.
While many of the songs and albums are clips from established artists, there are also a sizeable number of original tunes.
Teen idol Justin Bieber was first discovered on YouTube after he uploaded home-recorded tracks to the service.
In November 2015, YouTube launched a free app called YouTube Music, which users can deploy on several different platforms to listen to free, ad-supported songs.
---
➤ Free Guide: 5 Ways To Automate Your Retirement
---
YouTube as a Search Engine
In addition to being one of the internet's leading content sites, YouTube is the world's second largest search engine.
In a single month, YouTube processes more than 3 billion searches. That's more searches than Bing, Yahoo, Ask and AOL combined. In fact, that's second only to YouTube's Alphabet Inc. sibling Google.
Of course, YouTube's search functionality only indexes the content that has been uploaded onto its platform.
It's an internal search engine, meaning that the search lists it creates only contain results from within YouTube. Additionally, the results it returns only contain links to video content.
Like Google, YouTube uses ranking criteria to determine which videos end up at the top of its search results.
These include total numbers of views, positive ratings and comments, numbers of channel subscribers, how often the video is added to a playlist, how often the video is embedded in other types of media and how long users actually spend watching the video.
>> 5 Best Stock Market Books For Beginners
Should You Buy Alphabet Stock?
Since you can't buy YouTube stock on its own, if you want to own a piece of the popular video-sharing website, your only recourse is to buy stock in its parent company, Alphabet Inc.
THINKORSWIM® SPOTLIGHT

thinkorswim®

InvestorMint Rating

5 out of 5 stars

Commissions: $0 per trade
Account Minimum: $0
Promotion: Trade free for 60 days, based on $3,000 deposit

via thinkorswim secure site
Advertisement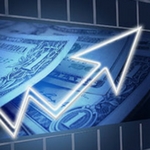 Rising interest rates...Skyrocketing inflation...Exploding debt...A looming recession...It's no wonder Americans are becoming more and more concerned about their savings and investments. That's why I wrote my newest report…This FREE REPORT shows YOU how you could protect your retirement savings before it's too late. Request your free report today and learn how you could protect everything you've worked for!

Request Your FREE Ben Stein Report Today!
Alphabet has a market capitalization in the hundreds of billions of dollars, which has been helped considerably by YouTube's ads and mobile search ads.
There are plenty of other reasons why Alphabet Inc. is a smart buy, including:
Market Dominance
Alphabet owns Google, and Google is the most widely used search engine in the world.
In fact, Google is so closely associated with web searching in most people's minds that the word "google" has become a synonym for "search."
More than 88% of desktop computer users and a whopping 95% of all mobile device users turn to Google whenever they need a quick fact or a restaurant review in a hurry.
Diversification
Alphabet's strength as a company does not rest on its ownership of Google alone, however. Alphabet is also the holding company for:
YouTube: 1.8 billion monthly logged-on users
Gmail: 1 billion active monthly users
Google Maps: 155 million unique monthly users
The Chrome browser: 44.5% market share
The Android operating system: 88% of the global mobile operating system market
Google Play Store
Advertising Data
Some of Alphabet's applications make money for the company through subscriptions and ad sales while others are offered to users at no cost.
Even the free applications are extremely valuable as a source of data that can aid businesses in their quest to target likely buyers ever more specifically.
Google's free search is what used to be called "fish bait" in the trade; it lures users, all of whom are potential customers for the service that Google is really selling to the businesses it extracts payment from. That service is advertising.
In fact, Google is one of the largest advertising agencies in the world with close to $100 billion in ad sales annually.
Expansion Opportunities
The digital ad market is nowhere near saturated yet.
Analysts like the market research company eMarketer believe that while spending on TV ads, print ads, newspaper ads and radio ads will decrease sharply by 2020, spending on internet ads will increase by a factor of 63%.
Google is the leader of the pack when it comes to digital ads.
Strong Management
Google's founders, Larry Page and Sergey Brin, still play top roles in Alphabet's management, with Page as CEO and Brin as president.
In fact, Page, Brin and other Alphabet executives and board members own 45 million shares, or 58%, of the company's stock. This gives them skin in the game as the saying goes.
Alphabet management has an incentive to steer the company toward increased profitability because Alphabet's management is personally affected by it.
The company is famous, too, for its motivated employees who are absorbed, interested and energized by the work they do.
Liquidity
Alphabet's cash reserves exceed $100 billion while its long-term debt is just a tiny fraction of that amount.
Its long-term debt-to-total-assets ratio has been declining, too, which indicates that the company is becoming progressively less dependent upon debt to grow its business.
Should a downturn in the American economy take place, Alphabet is well-positioned to survive it and even to thrive.
Advertisement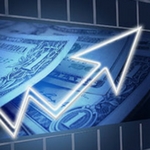 This "heartland" town 2,400 miles away from Silicon Valley will be the NEW playground for America's 1%-ers.

Learn more here.
YouTube Stock Summary
The only way to buy YouTube stock is by purchasing shares of its parent company, Alphabet Inc.
There are many compelling reasons to invest, including the fact that Alphabet is currently one of the biggest players in the digital advertising universe.
Even as digital advertising shifts from online computers to mobile devices, Google's core search and advertising model continues to be strong.
Alphabet is also invested in innovation. Management believe as strongly in its research and development operations as it does in its core applications, and that means that whatever the future may bring, Alphabet will probably have a new technology that can cope with it.
The rule of thumb when purchasing stocks is to buy at a price-earnings ratio equal to or less than the earnings growth rate.
Alphabet's price-earnings ratio is currently 28, but the company's earnings per share grew by a much lower rate. This may indicate that while the stock is very attractive, now may not be the best time to add it to your portfolio.
However over the long-term Alphabet has proven to be a winner growing more than 1,000% since its IPO.
tastytrade SPOTLIGHT

Investormint Rating

4.5 out of 5 stars

Commissions: Closing trades for Stocks & ETFs and Options are commission-free
Account Balance Minimum: $0
Commissions: $0 flat rate for stocks

via tastytrade secure site
Advertisement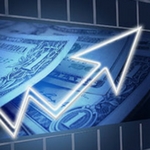 Finally released to the public, trading guru Dave Aquino's guide, "The Options Trading Accelerator Method", reveals how Wall Street's big lie has stopped traders with small accounts from reaching their full potential and how his student favorite trading method could change that!

Click here to keep reading…
Advertisement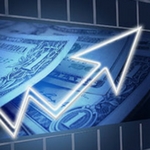 This list ranks the top optionable stocks daily based on trend, volume, price and our proprietary algorithm. FREE bonus: a strategy for generating income in 8 minutes per day.

View this list for FREE now!