The Mars company is a firm familiar to candy lovers everywhere. With several leading brands of sweet treats and a variety of other products manufactured by its various divisions, the conglomerate company reaches into several different markets and produces considerable levels of revenue.
Owing to the company's large portfolio of well-known brands, investors frequently express interest in buying Mars stock.
Here's what you should know about Mars, why its stock is not traded publicly and some of the top alternatives stocks you may wish to consider buying instead.
The Mars Business Model Empire
Mars traces its roots back to 1911, when founder Frank Mars began selling candy from his home.
Today, the company is one of the world's largest candy manufacturers, accounting for 29.1 percent of the American confectionery market as of 2016.
Mars has also become an international force in the candy industry, with products currently manufactured in 22 different countries by a global workforce of 19,000 employees.
The Mars company controls some of the world's most popular and prominent candy brands, including several varieties of candy bars. Brands manufactured under Mars include Twix, M&Ms, Snickers, 3 Musketeers and Wrigley Gum.
In addition to its candy division, Mars also manufactures several other classes of products. Other holdings in the Mars portfolio include pet food brands Pedigree and Whiskas, Dove hot chocolate mix and Uncle Ben's rice.
Why Can't You Buy Mars Stock?
Unlike some notable private companies that may one day undergo an IPO, Mars has made it known that it has no intention of ever abandoning its privately owned status. That means you can't go to your tastyworks login brokerage account and snap up Mars shares anytime soon.
The company finds that private ownership allows for greater flexibility and speed in decision making, translating to an advantage over slower-moving public competitors.
So, as attractive as the company and its portfolio of brands might be, it's unlikely that investors will ever be able to buy shares of Mars.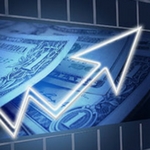 Biden's not holding back... He's warned you that he plans to raise: Income taxes, death taxes, capital gains taxes & corporate taxes. Some or all of which WILL affect you or your family in one way or another... But it's not too late... yet.

Thousands of Americans are getting their FREE IRS LOOPHOLE KIT to discover the secret to protecting your retirement savings from Biden, and inflation...

CLICK HERE to request a FREE Copy of the Guide To IRS Loopholes For Your IRA/401(k)
[Publicly Traded] Alternatives To Mars Stock
Even though you can't buy Mars stock, some of the company's largest competitors are publicly traded. Perhaps the most well-known candy company to trade on the open market is the Hershey Company, which manufactures Reese's, the American market Kit Kat and it's own eponymous line of chocolates.
Although Hershey was expected to face downward pressure as recently as June of 2018, the company reported 14.9 percent year-on-year growth in the second quarter and beat earnings estimates by a considerable margin.
Hershey is also a favorite of dividend investors due to its reasonably high rate of compound dividend growth and strong payment history.
Another prominent candy company you'll find listed on the public market is Nestle.
Today, Nestle manufactures Smarties, Milkybar and the international version of Kit Kat.
The company's candy profile was much larger prior to 2018, when it sold its US candy division to the privately owned Italian company Ferrero. That sale included brands such as Butterfinger, Baby Ruth, Crunch and Laffy Taffy.
Although Nestle is far more than just a candy company, its stock offers investors broad exposure to the snack, drink and packaged foods market.
A lesser-known option is Mondelez International, which manufactures the Stride and Trident gum brands and is also the parent company of Oreo cookies.
Mondelez has posted slower growth than its competitors in recent years, but it should be noted that the company's growth has been almost entirely from organic increases in sales as opposed to growth stemming from acquisitions.
More importantly, Mondelez is projected to achieve up to 7 percent annual growth in 2020 and 2021. In those same years, the Hershey Company is expected to slow to around 6 percent.
Mondelez has been a favorite stock pick of billionaire investor Warren Buffett in the past too.
Rounding out the list of Mars alternatives in the stock market is Tootsie Roll Industries. From 2014 to 2019, shares of the company significantly outperformed the average market gain of 46 percent by posting a total share price increase of 60 percent.
While some analysts believe Tootsie Roll Industries to be overvalued due to its high P/E ratio and slow revenue growth, others are more bullish based on the stock's recent performance.
>> Top 5 Warren Buffett Books To Read
---
➤ Free Guide: 5 Ways To Automate Your Retirement
---
When and Why to Invest in Candy Companies
Though most people never stop to consider it, candy is huge business both in the United States and abroad.
Americans spend about $21.5 billion each year on candies, with sales spiking during holiday seasons such as Halloween, Christmas and Valentine's Day. Sales are broadly expected to increase in the coming years, giving companies and their investors the opportunity to lock in more profits.
At the same time, the candy industry is facing some headwinds as the result of consumer tastes shifting toward healthier snacks in recent years. Although Americans may be reaching for less sugar-loaded snacks on a day-to-day basis, there is little evidence that this shift has affected seasonal sales. Estimated candy sales for Halloween in 2018, for example, totaled $2.6 billion.
>> Is Netflix A Buy Or A Sell?
The Trend Towards Healthy
Though there is no definitively correct time to invest in candy stocks, it's important to consider both the generally strong performance of the industry and the potential downward pressure that shifting consumer tastes could exert on it before you make the decision to buy.
As always, it's also critical that you carefully examine the fundamentals and financial metrics of any individual company before becoming a shareholder.
Long-term investors should keep an eagle eye not only on the current competition but the up-and-comers that may threaten candy companies over the next few decades.
Only recently, it would have seemed unfathomable to imagine a company displacing meat at burger joints like Five Guys but Beyond Meat and the Impossible Burger have already made a serious dent. 
Similarly, new candy companies are aiming to satisfy the sweet taste of traditional candies while reducing sugar and carbs in favor. Think an avocado brownie versus a flour-based brownie or a Kind bars full of nuts as opposed to a chocolate Mars bar.
>> Should You Buy Facebook Stock?
How To Buy Mars Stock: Conclusion
While it's not possible to buy Mars stock because the company is not publicly traded, rivals Nestle and Hershey are strong alternatives with attractive dividends and a vast array of popular products that have been satisfying customers for years.
Both companies have been reasonably good top line growth in recent years though investors with an eye on long run returns should pay close attention to companies that are satisfying shifting consumer tastes towards more protein, fewer carbohydrates, and less sugar.
tastytrade SPOTLIGHT

Investormint Rating

4.5 out of 5 stars

Commissions: All closing trades are commission-free
Account Balance Minimum: $0
Commissions: $0 flat rate for stocks

via tastytrade secure site
Advertisement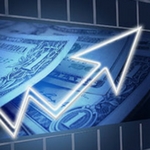 We could be facing one of the harshest economic challenges ever experienced thanks to an incompetent government and severe global unrest. If you aren't proactive, you could see yourself and your family become another financial casualty. But, the Inflation Survival Plan has you covered. Learn insider tips and tricks, IRS loopholes and more that will help your finances soar.

Take 15 Seconds to get the FREE Inflation Survival Plan and ensure your family's financial security.