Wealthsimple Black Review: Wealthsimple is an online investment manager, or robo-advisor. Launched in Canada in 2014, Wealthsimple now serves more than 150,000 customers and boasts $2.5 billion of global assets under management.
Wealthsimple Black is Wealthsimple's offering for investors who deposit $100,000 or more with them. It offers all the standard benefits from the Basic tier (for investors who deposit less than $100,000) plus lower fees, investment planning, and VIP airline lounge access.
How Does Wealthsimple Work?
Wealthsimple builds its customers a custom portfolio of low-fee funds based on their financial goals and attitudes to risk. Its aim is to help customers invest profitably with little ongoing effort and without having to make complex decisions.
To achieve this, customers can automatically contribute to their portfolio using direct debit and the system automatically rebalances and reinvest dividends.
With little human intervention (from customer or manager), fees are kept low.
WEALTHSIMPLE SPOTLIGHT

Investormint Rating

4 out of 5 stars

Wealthsimple Basic Fee: 0.50%
Wealthsimple Black Fee: 0.40%
Minimum Account Balance: $0

via Wealthsimple secure site
Getting started is quick and easy:
Step 1 – Wealthsimple asks you a few questions to find out about your financial objectives.
Step 2 – Wealthsimple suggests a portfolio for you based on these answers. You can make changes if you want, including choosing socially responsible investing options or Halal investing.
Step 3 – You make a deposit from your bank account to start your portfolio.
Overall, the process takes about 5 to 10 minutes. After that, customers can manage their accounts using Wealthsimple's website and app, both of which are simple, clear, and easy to use.
What Features Do Wealthsimple Black Users Get?
Wealthsimple Black users get all the Basic features plus a few extra ones for them. We'll start with an overview of the basic features:
Account Minimum: $0
Portfolio Mix: Between six and ten ETFs across up to ten asset classes
Rebalancing: Provided free
Other Features: Socially responsible investment options, Halal investing portfolio option, free tax-loss harvesting, easy-to-use app.
Alongside standard accounts, Wealthsimple supports retirement accounts, including Roth IRAs, SEP IRAs and traditional IRAs as well as Trusts.
| | |
| --- | --- |
| Type | Capability |
| Personal | YES |
| Roth IRA | YES |
| Traditional IRA | YES |
| SEP IRA | YES |
| Joint | YES |
| Trust | YES |
| 529 Plans | NO |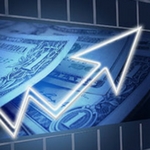 If you've struggled with trading techniques in the past and watched your mistakes affect your bottom line, you're not alone-but you can change that starting now!

I'm trading expert Thomas Wood and my e-guide, "Naked Trading Mastery" could give you the edge you need to make earning consistently easier than ever!

Get your free copy here!
Wealthsimple Tax & Rebalancing Strategy
Automatic tax loss harvesting, tax-advantaged investing, and portfolio rebalancing are included in basic service.
| | |
| --- | --- |
| Type | Capability |
| Tax Loss Harvesting | YES |
| Tax Advantaged Investing | YES |
| Automatic Portfolio Rebalancing | YES |
Additionally, Wealthsimple Black users get the following three benefits:
1. Lower Fees
Users with a deposit above $100,000 get a reduced management fee of 0.4% (down from 0.5%), so they pay less per year on fees.
2. Financial Planning Session
Members can book a financial planning session with one of Wealthsimple's team of certified financial planners to help them invest correctly according to their own attitudes and goals.
3. VIP Airline Lounge Access
You and a partner get complimentary access to more than 1,000 airline lounges in 400 cities around the world.
>> Related: Get The Best Travel Credit Card
---
➤ Free Guide: 5 Ways To Automate Your Retirement
---
What Are Wealthsimple Black Fees?
Basic users (those that deposit up to $100,000) pay a 0.5% investment management fee.
This is calculated on a daily basis by dividing the annual fee (0.5%) by 365 days and applying that to the closing value of your portfolio on that day. These daily fees are added up and paid monthly.
Additionally, the managers of the funds you invest in have management fees as well. These are typically about 0.2% per year. All told, basic users can expect to pay around 0.7% in fees over a year.
Wealthsimple Black fees are similar, except the investment management fee is reduced to 0.4%. This means the overall fees are going to be closer to 0.6% per year once the fees charged by investment fund managers are taken into account.
Is Wealthsimple Black a Good Investment?
Wealthsimple diversifies your investment across the stock market by using Exchange Traded Funds, or ETFs, with the mix changing according to your attitude to risk and goals.
Your returns will depend upon the future performance of the market and cannot be predicted; however, user experience with the service has been positive:
User Reviews
On Trustpilot, the service has received 42 reviews and has an overall rating of Excellent. In particular, reviewers praise the customer service, how easy to use it is, and the low fees.
To date, 79% of users rated Wealthsimple as Excellent, 14% as Great, 5% as Average, and just 2% as Poor. 0% of reviews rated the service as Bad.
On the Apple AppStore, the Wealthsimple Invest and Save app has received an average 4.5/5.0 over 578 ratings.
Security
Your deposits with Wealthsimple are covered by SIPC (Securities Investor Protection Corp) Insurance up to the value of $500,000 for each type of account held plus up to $250,000 for cash.
Additionally, the Apex Clearing Corporation (an independent clearing service which holds your assets) has excess SIPC insurance that covers $150 million across its clients.
Put simply: your investment is about as safe as it can get.
Fees
While Wealthsimple's fees aren't high, they aren't as competitive as some of the other robo-advisory solutions available.
For example, Betterment and Ellevest charge a 0.25% management fee (compared to the Wealthsimple Black 0.4%).
Fans of Wealthsimple point to how easy to use it is, the great mobile app, and the easy access to human advisors as being worth the tradeoff.
Wealthsimple Black Review Conclusion
Overall, Wealthsimple is a good option for investors who are willing to pay a slightly higher fee in return for getting access to its specialist offerings (socially responsible investing and Halal investing), the opportunity to talk to specialist advisors, and the platform's ease of use.
Advertisement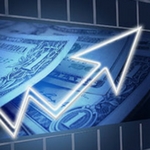 If you're worried "transitory" inflation and "mild" recession will be worse than expected...

Gold and commodities helped during volatile times. BUT one asset 99% of investors miss helps protect your portfolio and has outpaced the S&P by 131% over the past 26 years.

Art.

And while historically you've needed millions to invest, one platform lets you invest in famous paintings for as little as $20.

You can skip the waitlist and become a Masterworks member today with this private link.

See important Reg A disclosures: Masterworks.com/cd
Wealthsimple Login
Getting started with Wealthsimple is easy.
Begin here to go to the Wealthsimple website and then click the 'Get Started' button in the top right.
You'll need to create an account, input some personal information, and then Wealthsimple will ask you questions about how you want to invest your money.
Advertisement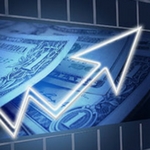 If you're worried "transitory" inflation and "mild" recession will be worse than expected...

Gold and commodities helped during volatile times. BUT one asset 99% of investors miss helps protect your portfolio and has outpaced the S&P by 131% over the past 26 years.

Art.

And while historically you've needed millions to invest, one platform lets you invest in famous paintings for as little as $20.

You can skip the waitlist and become a Masterworks member today with this private link.

See important Reg A disclosures: Masterworks.com/cd