Inset Photo Credit: Tommy Wiseau
Thomas "Tommy" Wiseau is a writer, producer, actor, screenwriter and director.
Wiseau emigrated from Poland to the United States where he eventually became an American citizen.
In 2003, Wiseau wrote, produced, and starred in the film "The Room," which received negative reviews from critics who called it one of the worst movies of all time. However, the fact that the movie was so terrible earned it a reputation as a cult film.
Wiseau later created a television sitcom called "The Neighbors." He is also known for directing and appearing in a 2004 documentary called "Homeless in America."
When making "The Room," Wiseau had a $6 million budget. However, it is uncertain how he financed the movie, which was based on his unpublished novel.
The cult status of the film caused it to show in theaters across the globe, and the movie eventually became very popular among late-night ticket holders.
Moviegoers often attended theaters donning wigs to make them look like their favorite characters in the movie.
"The Room" and Wiseau later became the subjects of a memoir and popular film called "The Disaster Artist," which was produced and directed by James Franco. Franco also played Wiseau in the film.
So, all this begs the question: How can someone who's spent nearly two decades in the entertainment industry and has been the subject of a major Hollywood film only be worth $700,000?
Tommy Wiseau: Before the Fame
Biographical information about Wiseau is something of a mystery.
No one is even sure of his exact date of birth, but various reports indicate that he was either born in the 1950s or 1960s.
Wiseau has stated that he used to live in France many years ago. He has also stated that he was raised in New Orleans, Louisiana.
Greg Sestero, Wiseau's close friend who also wrote a memoir about Wiseau's life, backs up his statement about having resided in Louisiana for many years. Wiseau has also mentioned that his entire family lived in Chalmette, Louisiana.
After filming "The Room," Tommy Wiseau said that he was born in either 1968 or 1969. However, in Sestero's memoir, he states that Wiseau is much older than he has led the public to believe.
In his memoir called "The Disaster Artist," Sestero wrote that Wiseau was born in one of the Eastern Bloc countries in the 1950s. Sestero was able to verify this information when he had a chance to view copies of Wiseau's United States immigration papers.
In a 2016 documentary called "Room Full of Spoons," Rick Harper explores Tommy Wiseau's early years. Harper came to the conclusion that Wiseau was born in Poland even though Wiseau always insisted that he was born in New Orleans.
However, Wiseau finally admitted that he was of European descent in 2017 when he stated that he was raised in Europe but identified with the American culture.
Howard Stern interviewed Wiseau in December 2017. During this interview, Wiseau said that he spoke French and that he was a Roman Catholic.
How "The Birdman" Was Created
According to Sestero, Wiseau later relocated to San Francisco where he was a freelancer who sold European bird toys to tourists at Fisherman's Wharf.
Consequently, Wiseau's fans began to call him "The Birdman." This nickname caused him to change his name to Thomas Pierre Wiseau after he became a United States citizen.
The word "oiseau" is French for "bird." Tommy changed the "O" to a "W" and came up with the name Wiseau.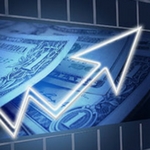 Biden's not holding back... He's warned you that he plans to raise: Income taxes, death taxes, capital gains taxes & corporate taxes. Some or all of which WILL affect you or your family in one way or another... But it's not too late... yet.

Thousands of Americans are getting their FREE IRS LOOPHOLE KIT to discover the secret to protecting your retirement savings from Biden, and inflation...

CLICK HERE to request a FREE Copy of the Guide To IRS Loopholes For Your IRA/401(k)
Wiseau's Net Worth Grew Flipping Houses
Wiseau has stated that he earned a psychology degree at Laney Community College in Oakland, California, during this same period. He claims that he was an honor roll student.
Sestero wrote that Wiseau held a wide array of jobs while residing in San Francisco, including operating Street Fashions USA, a business selling discounted blue jeans.
Wiseau then began to buy and rent properties located in various areas in San Francisco and Los Angeles. He made a fortune in real estate.
---
➤ Free Guide: 5 Ways To Automate Your Retirement
---
How Tommy Wiseau Got Into Movies
Wiseau has stated that he was injured in a serious car crash when he lived in California. He said that he had to stay in a hospital for several weeks. According to Sestero, Wiseau may have thought about filmmaking as a future career while he was in the hospital.
Wiseau has stated that his admiration for James Dean and Marlon Brando inspired him to become an actor. Additionally, he loved the movies "The Guns of Navarone" and "Citizen Kane." 
Sestero has mentioned that Wiseau was obsessed with James Dean. Some lines in Wiseau's film "The Room" were influenced by the dialogue in the movie "Rebel Without a Cause" starring James Dean.
Wiseau was also influenced by the director and actor Orson Welles, writer Tennessee Williams and director Alfred Hitchcock.
>> What Is Charlie Sheen's Net Worth?
Tommy Wiseau Films
Tommy Wiseau studied acting at several institutions, including Vincent Chase Workshop, Stella Adler Academy of Acting, the American Conservatory Theater and Laney College.
Wiseau produced, directed and acted in "The Room." He also wrote the screenplay. In addition to his notable role in "The Room," Wiseau acted in the following films:
"Homeless in America" (documentary)
"The House That Drips Blood on Alex"
"The Patio: A Bad Parody to a Bad Movie"
"Big Shark"
The popularity of "The Room" led to Wiseau's "Love is Blind" International Tour that took place between 2010 and 2011.
The tour included a screening of "The Room" in various locations, including Denmark, India and the United Kingdom.
Wiseau attended many of these theatrical showings and posed with his adoring fans.
He continued to act in relatively unknown films, including a short horror film parody called "The House That Drips Blood on Alex" in 2010. 
He also acted in the films "Bump" and "Scary Love."
Tommy Wiseau recently directed a movie called "Big Shark," which is scheduled for release in September 2019.
>> How Much Is Lorne Michaels Worth?
Advertisement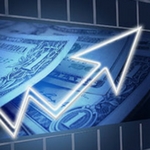 This list ranks the top stocks daily based on our proprietary algorithm. FREE Bonus: 3 Stocks To Double This Year

View this list for FREE now!
Tommy Wiseau: Television Career
Wiseau produced and wrote a television series called "The Neighbors" in 2008.
"The Neighbors" took place in an apartment complex. He starred as the manager, Charlie.
The original pilot episode was never aired on television but does appear on YouTube. A few episodes also aired on Hulu. In addition to his role on "The Neighbors," Tommy Wiseau appeared in some other television productions, including:
"Tim and Eric Awesome Show, Great Job!" (guest appearance in the episode called "Tommy")
"La La Land" (Episode 1.6)
>> How Did Russell Crowe Get So Rich?
Tommy Wiseau: Web Shows
Tommy Wiseau has hosted a few web shows as well. They include the following:
"The Tommy Wi-Show"
"Tommy Explains It All"
"Nerdist Presents"
"Tommy Explains It All" is one of Wiseau's most recent projects.
In this intriguing YouTube series, Wiseau offers unique explanations on a multitude of topics.
Tommy Wiseau Awards
Tommy Wiseau won the following prestigious awards:
2004: "Homeless in America" won the New York International Independent Film and Video Festival Award for The Best Social Documentary.
2004: "The Room" won the New York International Independent Film and Video Festival Award for the Audience Award.
2010: Wiseau won the Harvard's Ivory Tower (Harvard Undergraduate Television) Filmmaker of the Year Award.
On January 8, 2018, Tommy Wiseau also won an award at the 75th Annual Golden Globes for acting as himself in the film version of Sestero's memoir "The Disaster Artist."
Wiseau won the Award for Best Actor in a Musical or Comedy.
>> Is Chris Tucker's Net Worth Negative?
Why Is Tommy Wiseau's
Net Worth Low?
Wiseau's 15-plus-year career as an actor and director helped him to build a net worth of approximately $700,000.
Wiseau's net worth is small when compared to that of most actors, but he never participated in high-earning films. In fact, many of his films were never released to the public.
Plus, he produced most of his movies with modest budgets. He often produced, starred and directed in his movies. Consequently, he used his own money to finance the films and did not receive funding from Hollywood production companies.
Living alone and distant from Hollywood means that Wiseau does not have opportunities to meet people who have the ability to help him attain more prestige as a filmmaker and an actor.
However, Wiseau does not wish to receive help from other people. Another reason that Wiseau does not have a high net worth is that he prefers to work on one project at a time. Accordingly, he only makes money from one project instead of a variety of projects.
Wiseau also believes in heavy, time-consuming editing. His perfectionism prevents him from releasing more than one film at any given moment. 
Plus, Wiseau does not always release his films. His constant revisions may prevent him from attaining a higher status in the film industry.
Wiseau has even been known to scrap film projects before their scheduled release dates. Wiseau may spend a small fortune working on a movie only to throw the money away because he thinks the film has too many imperfections.
>> What's Kelsey Grammer's Net Worth?
Tommy Wiseau: His Personal Life
It is difficult to learn about Wiseau's personal life because he is very private. 
While Wiseau does not want people to know the details of his life as a young man, there are some things that have been uncovered. For instance, it is known that his birth name was Piotr Wieczorkiewicz and that he was born on October 3, 1955, in Poznań, Poland, although the exact date of his birth is disputed.
Today, Tommy Wiseau is known as an affable person with a strong foreign accent. Some people consider him to have a somewhat eccentric personality.
Wiseau does not need to make money from his films, television productions or web shows. Even though his net worth is estimated at only $700,000, he is believed to think of himself as being an independently wealthy man.
Wiseau became a United States citizen on May 28, 1985, and he has stated that Greg Sestero is his best friend.
Wiseau does not enjoy attending events where others will recognize him as a celebrity. He wears sunglasses to disguise himself and lives his life as a secluded hermit.
Wiseau's picture with him wearing sunglasses, a suit and a tie appears on a Topps Allen & Ginter collectible card.
He enjoys making films and traveling. Wiseau believes in the virtues of hard work, freedom and respect.
Since he keeps his private life to himself, it is not known whether he has a significant other.
His unique personality and memorable film work along with the recent notoriety that came from "The Disaster Artist" will likely keep people somewhat interested in Wiseau's life and activities.
>> What Is Seth MacFarlane's Net Worth?
>> How Much Is Ben Shapiro Worth?
>> How Did John Krasinski Get So Rich?
Advertisement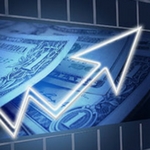 Thanks to forgotten 50-year-old legislation, often ignored by investment advisors, gold bugs, and silver hounds... You can now collect $10,000 or more in free silver.

Millions of Americans know NOTHING about this... Because it exploits a "glitch" in the IRS tax code that helps protect your retirement... While paying ZERO TAXES & PENALTIES to do it. That's why you need to see this NOW.

Click Here to get all of the details in this FREE Kit